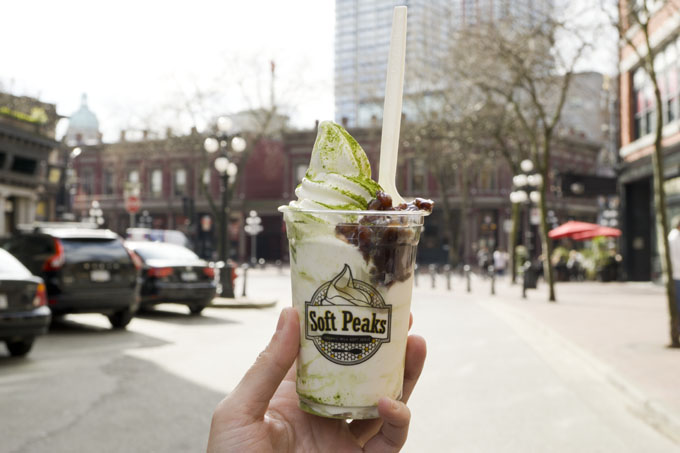 Ah, Soft Peaks. This Gastown ice cream spot has been in the top 10 Talk of the Town on Urbanspoon for several weeks. Soft Peaks has *piqued* my interest! Reading other people's reviews, I see that people think that the ice cream is awesome and/or is expensive. While we ate on the patio at Chill Winston, there were constantly people passing by us with their ice cream. We headed over after our meal to see what the craze was about.
Organic Ingredients
The soft serve is made with organic ingredients including Avalon organic milk, cream, milk powder and emulsifiers. They also work with local suppliers for their toppings like Okanagan and Fraser Valley honeycomb.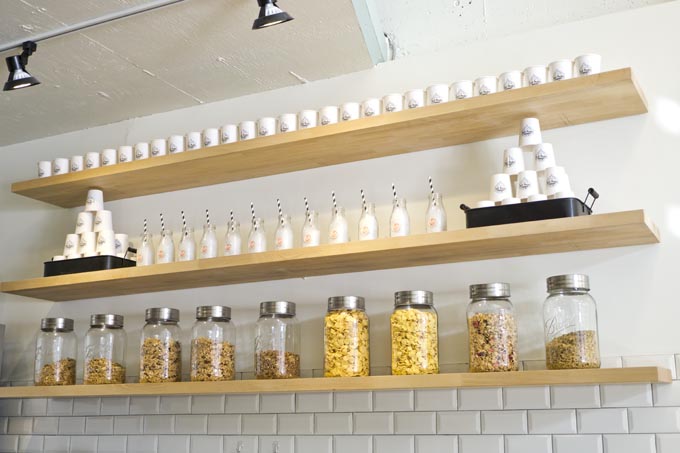 Soft Peaks' Serves
The choice of toppings is interesting: toasted coconut, sprinkled Himalaya pink salt, and sweet and sour Yuzu marmalade. The cost of a cup is $5-$7 dollars.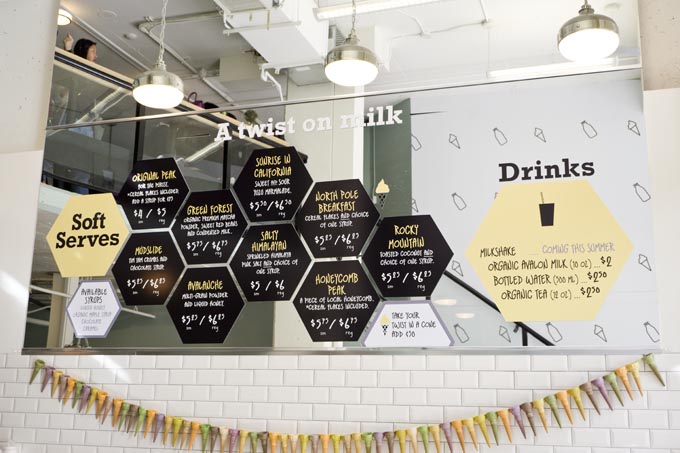 One of the owners was taking the orders and I asked him what was the prettiest soft serve. He smiled and went and asked others for their opinion. They decided that the Green Forest or Honeycomb Peak would be the prettiest they had. I ordered the Green Forest which had organic premium matcha powder, sweet read beans and condensed milk.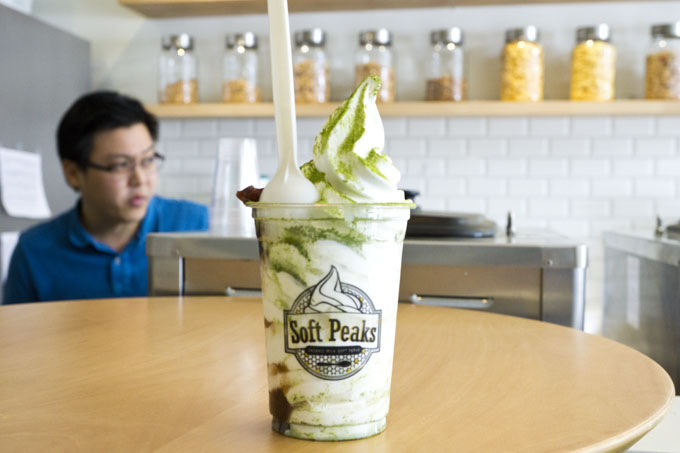 Overall Impression
No doubt, the ice cream was delicious. I was impressed with how creamy and all-natural it tasted. The matcha powder and the red beans were fun Asian-inspired toppings. I did feel like there could have been more toppings. The toppings seemed to have been consumed really quickly and I lingered for more. In terms of price point, take being in a prime Gastown location plus organic and local ingredients and you have a $7 ice cream. The ice cream was tasty but with the price point being high for me I will reserve going to Soft Peaks on special occasions only.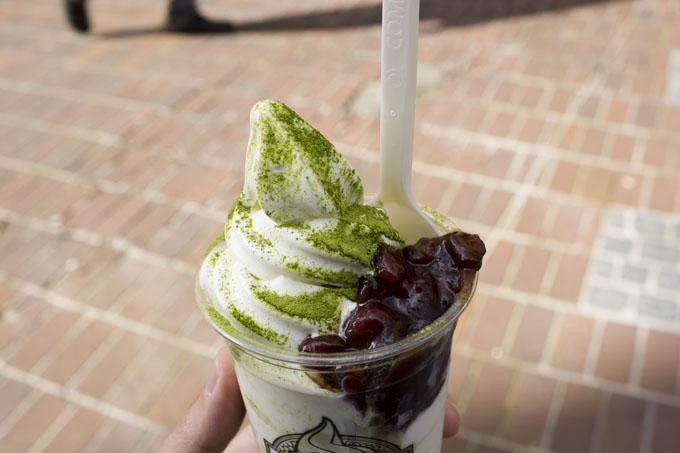 Website: http://softpeaks.ca/