Earlier this year, Viet Sub opened their second location at 1682 Robson Street in the West End. Occupying the space formerly by Pizza Fabrika, Viet Sub is blockmates with popular eateries Santouka, Guu Garlic and the BBT Shop. The original Viet Sub location is across the main Vancouver Public Library and is known for cheap eats including Banh Mi for under $5. While I hadn't been to the that particular location, I was eager to try out their new one right in my neighbourhood.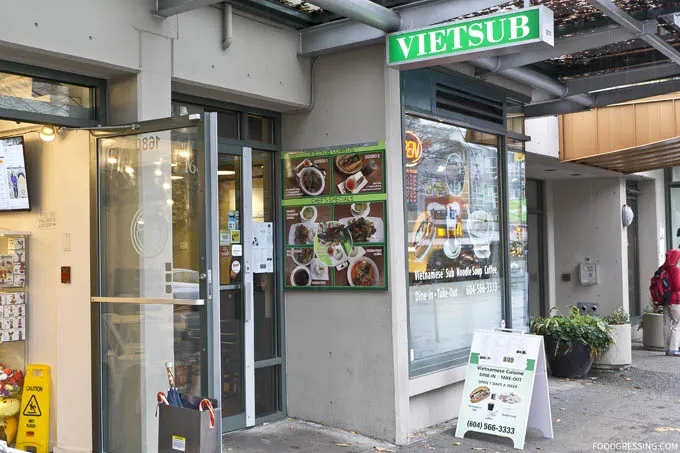 Viet Sub Menu
At Viet Sub, you'll find the usual pho, banh mi sandwiches, special noodle soups, rice and vermicelli dishes. A popular drink choice is the Vietnamese coffee with condensed milk available hot or cold. Their menu is quite affordable with items generally around $10. It's the kind of place where you can order by item number. There is no signage indicating that their food is MSG-free. Credit card is accepted.
What I Tried
Over two visits, I have tried the following at Viet Sub:
A1 – Shrimp salad roll ($3.00)
A2 – Grilled lemon grass chicken salad roll ($4.00)
C1 – Rare beef pho ($9.00)
C7 – Rare beef and well-done beef pho ($9.50)
D6 – Special Dry Noodle Soup ($9.50)
Both the shrimp and grilled lemon grass chicken salad rolls had a good crunch to them. They also had vermicelli, lettuce and a side of peanut sauce. The rice paper wrapper held the ingredients tightly together. The shrimp used were decently sized and the grilled lemon grass chicken was nicely warm.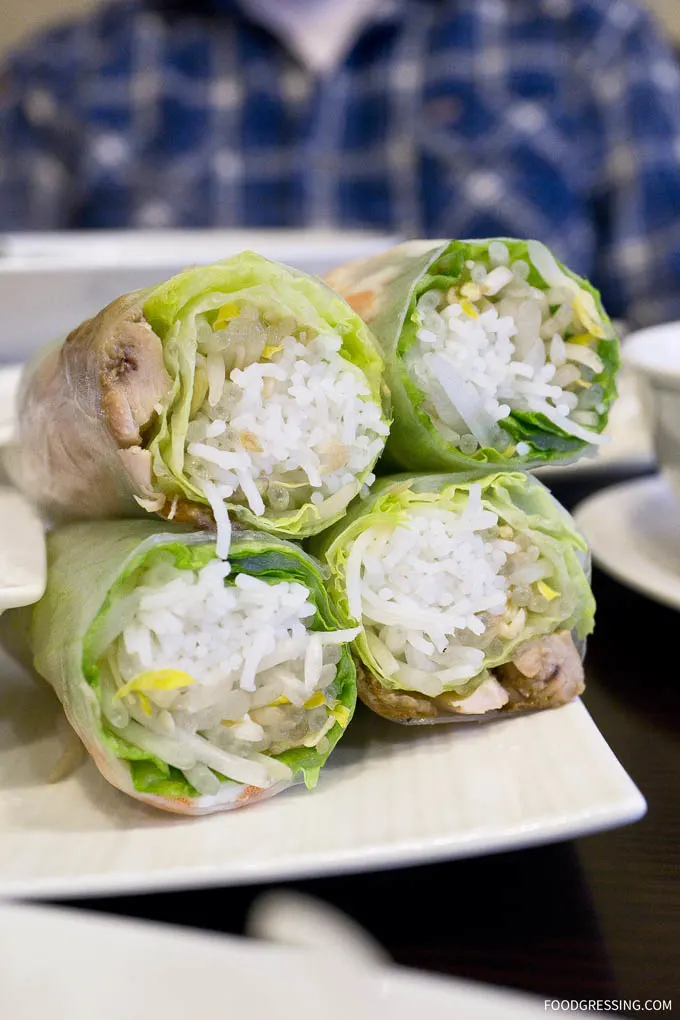 The two pho that I have tried (rare beef and rare + well-done beef) at Viet Sub were on point. The bowls arrived steaming hot which is perfect on a cold, rainy day. The meat to noodle ratio was very reasonable and the broth was light and flavourful. Meat was tender and thinly sliced while the noodles were slightly chewy.
The special dry noodle soup came with shrimp, pork, squid and quail egg in house sauce. Good amount of ingredients for under $10.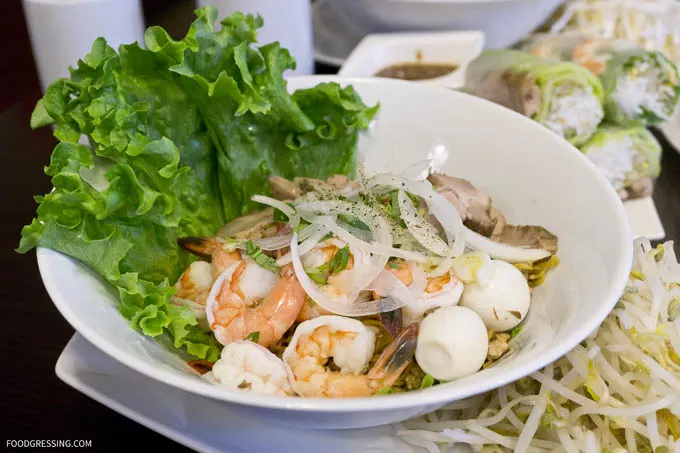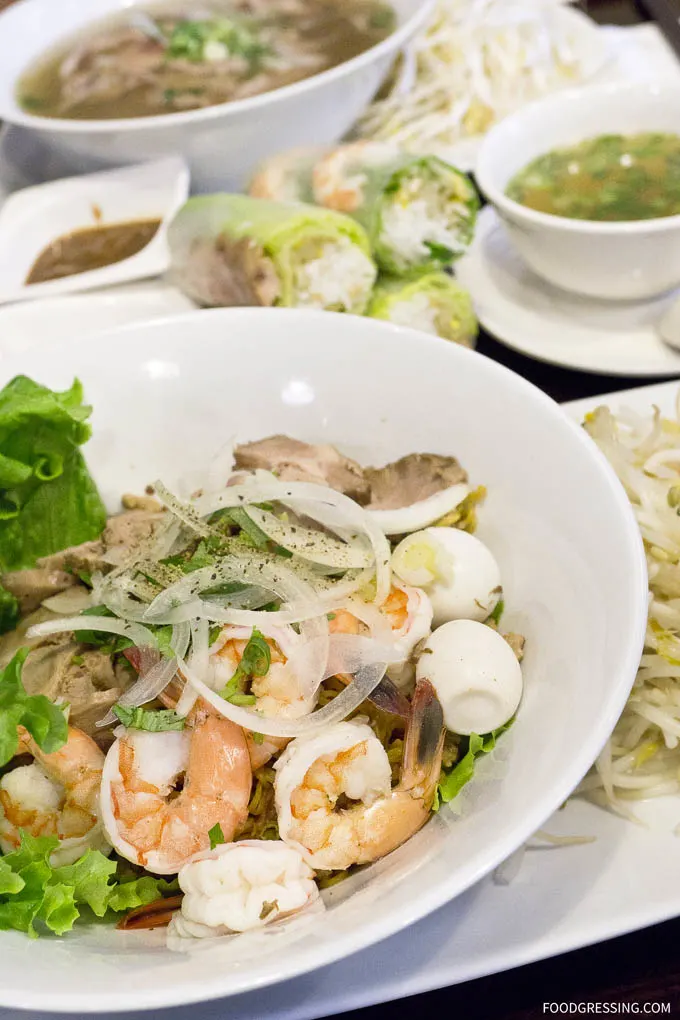 The soup on the side could either be poured into the dry noodle bowl or you can dip the noodles to the soup. I found the soup to be too salty for my liking.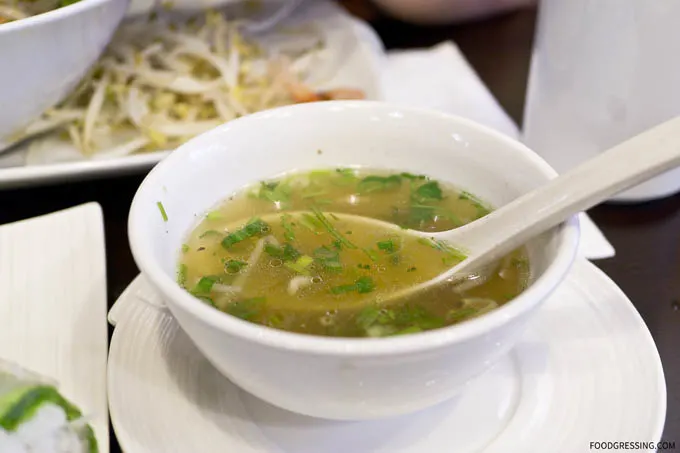 Overall Impression of Viet Sub
I quite enjoyed the no-frills, budget-friendly dining at Viet Sub. The food was good though probably not MSG free. Good value and tasty eats in a prime Downtown area. Rating: 4.5/5