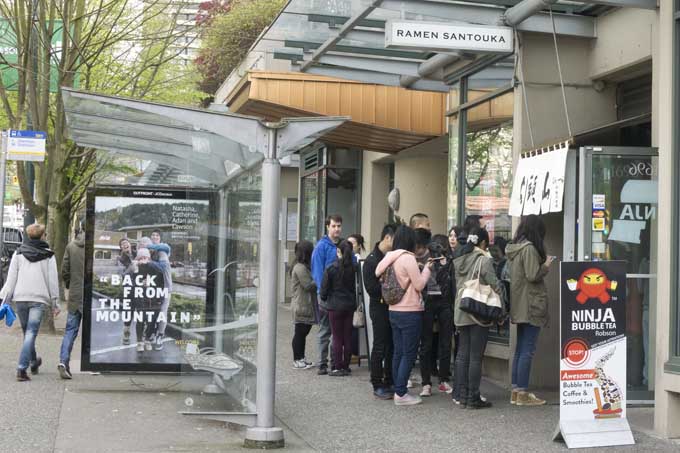 If you see people waiting in line for a restaurant, it is generally a good sign. That is the case for Hokkaido Ramen Santouka where the wait is worth it. As one of the ramen eateries in the West End ramen alley, Hokkaido Ramen Santouka is a definite favorite among Vancouverites.
Hokkaido Ramen Santouka Menu
When the wait is finally over and your tired and hungry self gets a seat, you get the binder (also known as the menu). Menu items include their signature ramen, tsukemen, cold salad ramen, rice bowls and toroniku ramen. They also have combos with ramen and a rice bowl. Yummy appetizers include goro-niku gyoza (fried pork dumplings) and tofu and shrimp salad. To see some photos of the menu, click here.
Melt-in-Your Mouth Goodness
According to Santouka, their mild and creamy signature soup is made by simmering pork bones and rib broth for 48 hours. The primary types of ramen seasoning are available: shio (salt), shoyu (soy sauce), miso (fermented soy bean paste) and kara miso (hot spices and fermented soy bean paste). You cannot go wrong with the shio ramen, where the pork broth is seasoned with salt. The soup is creamy and flavourful while the pork cha-shu is tender and is not overly fatty.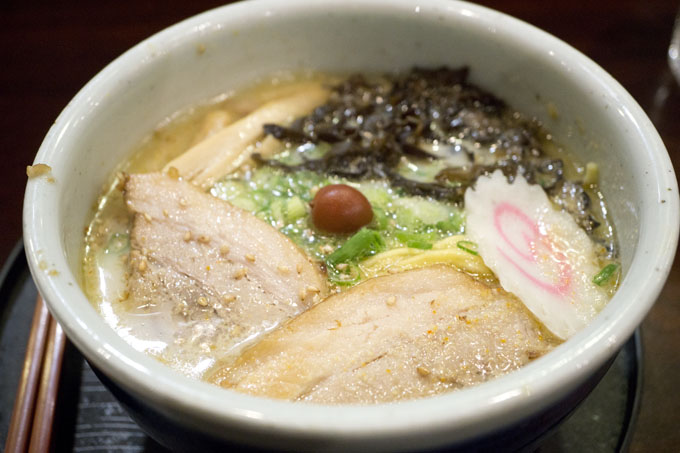 For some extra melt-in-your-mouth goodness, go for the toroniku ramen. This dish has specially simmered pork jowl (cheek) with your choice of ramen seasoning. The toppings are served separately and you can eat them as a topping or side dish. The pork jowl is so amazingly tender and rich in flavour that you will be wanting more.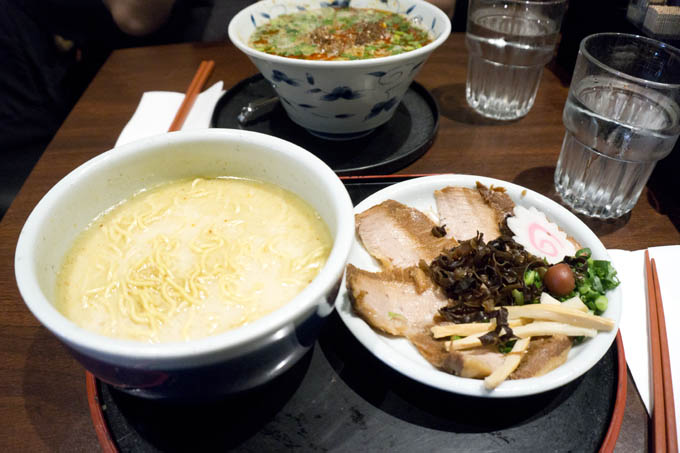 I personally love to enjoy the toppings with ramen and indulge it with the delicious broth.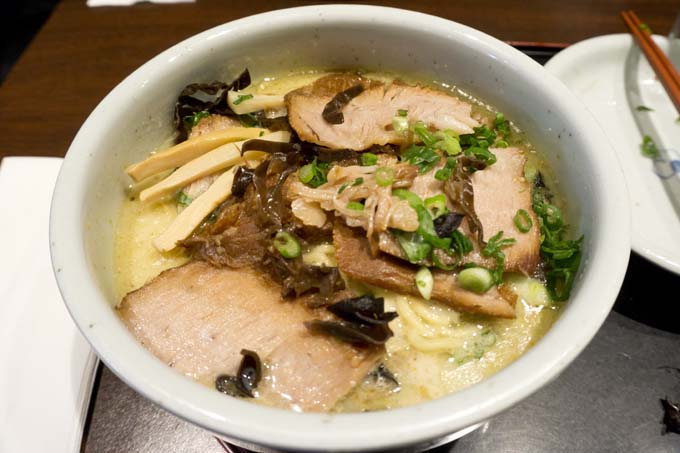 I have also tried the seasonal special, tan tan-men. Perfect for the spicy lover – it is made of pork broth with soy sauce, sesame paste and chili oil.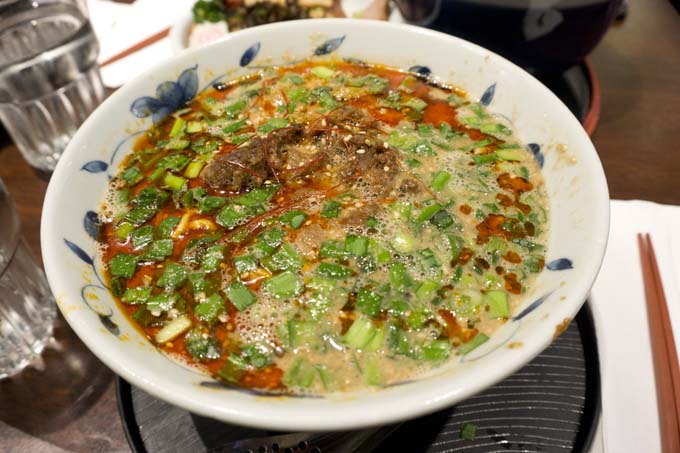 The inside of the restaurant is small and crowded. Be prepared to get up close and personal with your neighbouring foodie.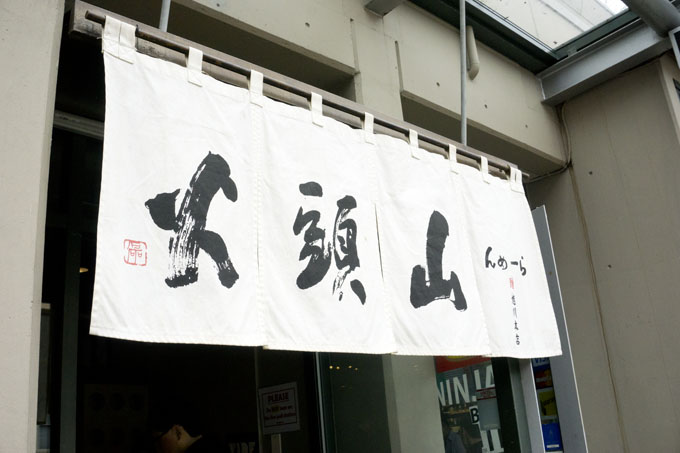 If you haven't tried Santouka yet, what are you *waiting* for?
Website: www.santouka.co.jp/en/index.html