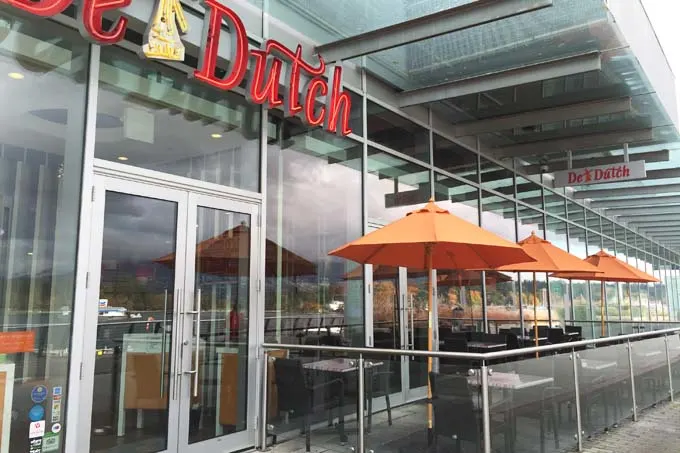 De Dutch at the Vancouver Convention Centre offers breakfast and lunch food with magnificent views of the harbour. You might even see the seaplanes landing. Every time I visit, the dining experience is quiet and almost serene. It is a place for comfort eats while enjoying the beautiful scenery. I have dined there on several occasions and this post reflects my experiences from those visits.
I dined at De Dutch during the winter, but I could see that the patio would be great during sunny and warm days. The inside dining space is clean and bright; it has a mainly orange color scheme with yellow and brown accents.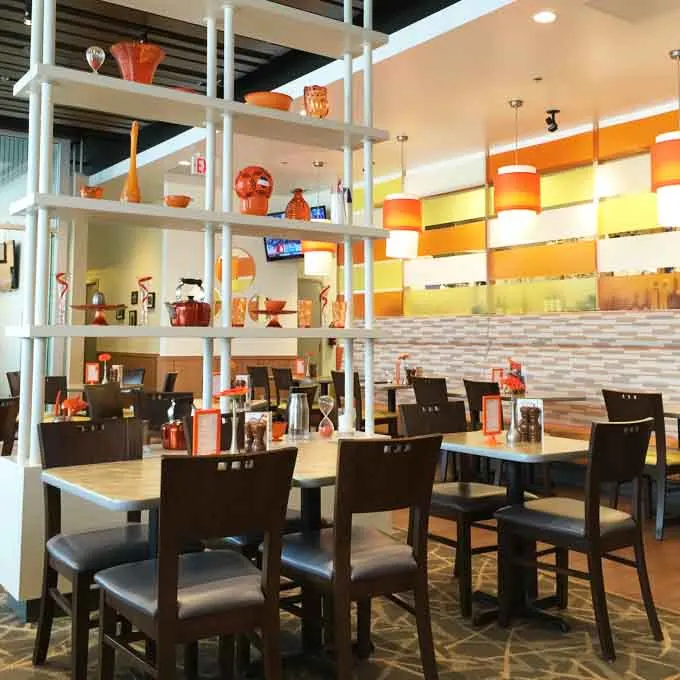 De Dutch Pannekoeken
The De Dutch pannekoek (or simply *pancake*) is the signature menu item. With a circumference of 37" and a diameter of 12," it is essentially one extremely large crepe. Offered in both sweet and savoury varieties, the pannekoek recipe is *top secret* since De Dutch first opened in 1975.
In general, I find that the food quality at De Dutch is good. It is in line with what you would expect from a franchise restaurant chain. However, I feel that the crepes can be a bit greasy and dense at times.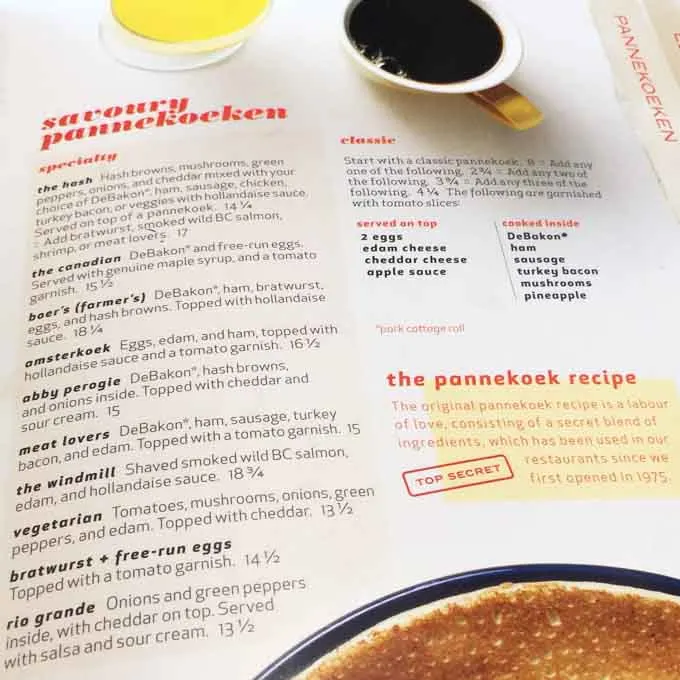 One savoury pannekoek I tried was the Abby Perogie. It has hash browns, with debakon and onion inside, then topped with cheddar and sour cream.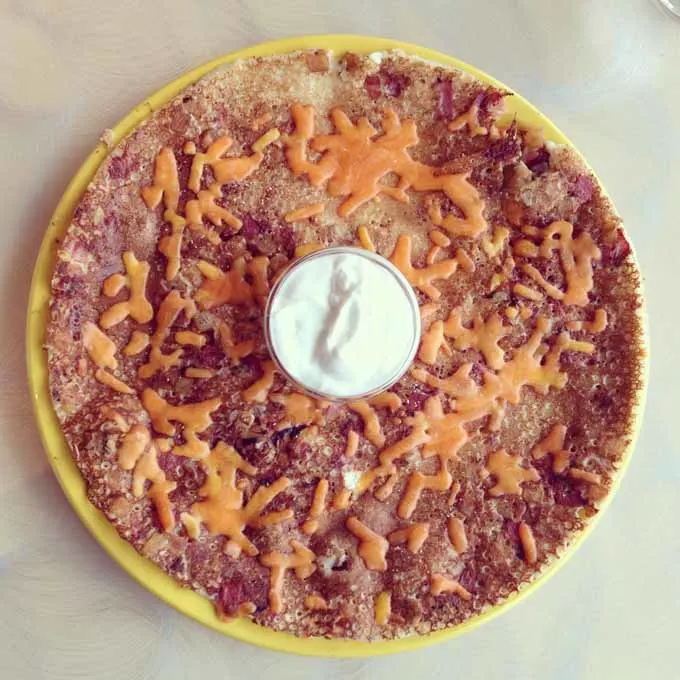 Are you a meat lover? The meat lovers pannekoek has debakon, ham, sausage, turkey bacon and edam, with tomato garnish.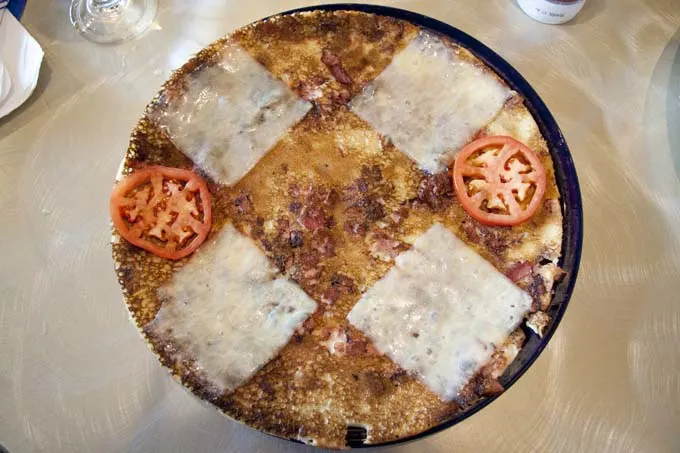 For something sweet, there is the peach melba and whip cream.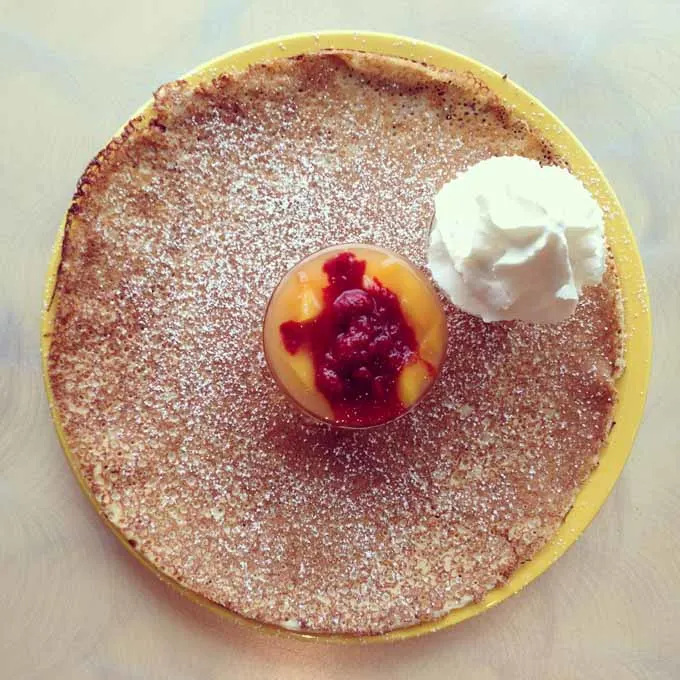 I found that the mixed fresh fruit and whip cream is a conservative and delicious choice.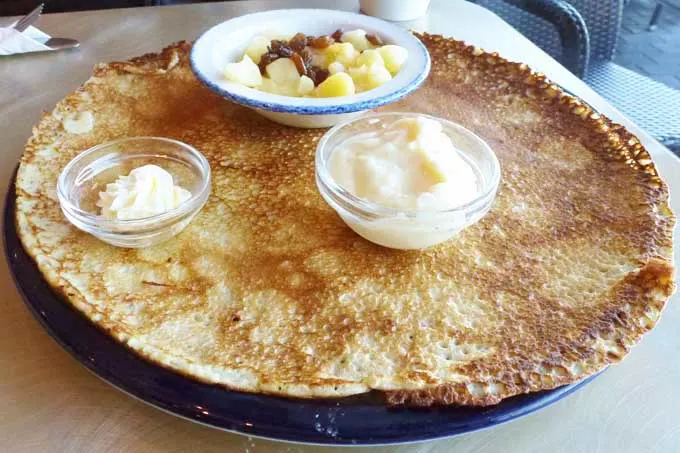 During the fall, I also tried their pumpkin spice latte. It was standard in my opinion.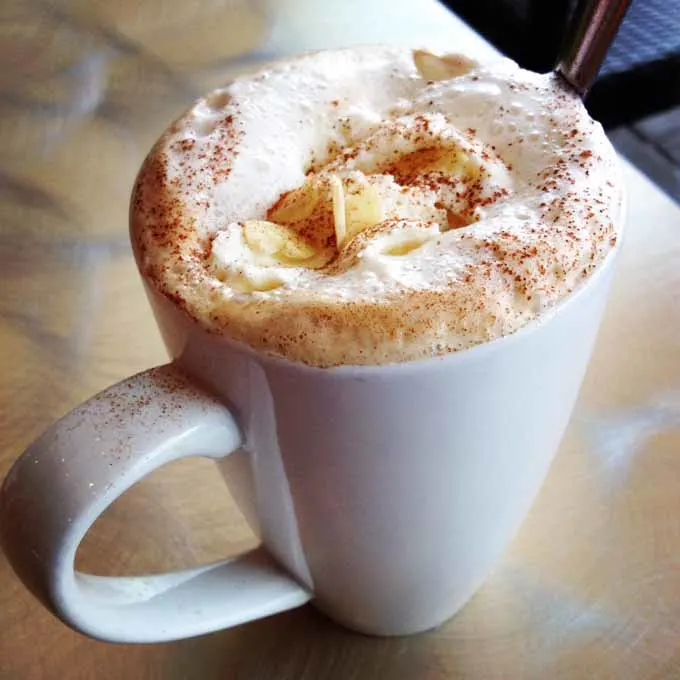 My husband ordered the dutch omelettes during two visits. They are served with toast, hashbrowns and with a bowl of salad or fruit. The meat lovers has debakon, ham, sausage, turkey bacon and cheese.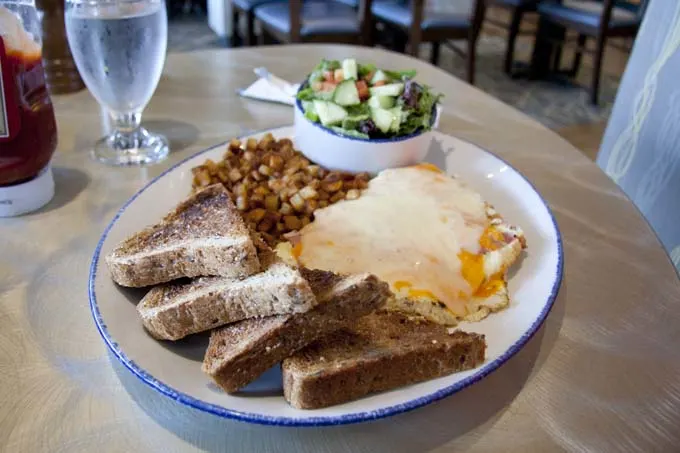 The smoked wild BC salmon dutch omelette was standard as well.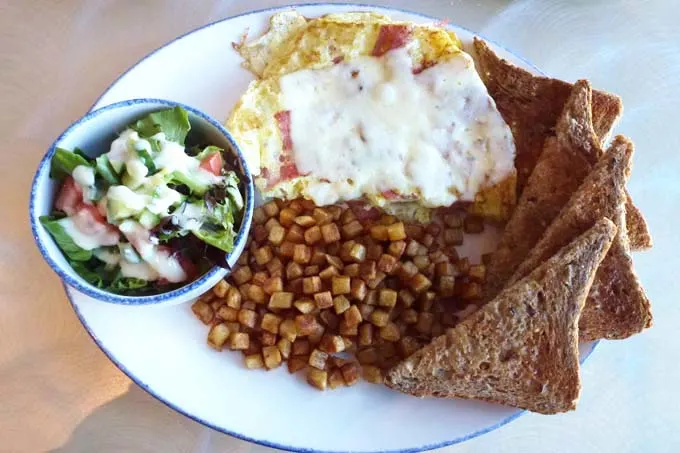 A holiday offering that I indulged in was the peach cobbler French toast topped with cinnamon sugar, peach, granola and fresh whipped cream. I think I would consider it more of dessert because it was so sweet.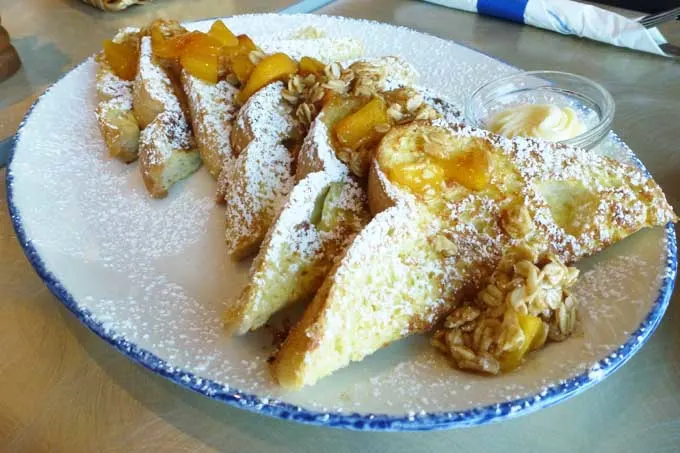 Loyalty Rewards
I also am a member of the De Club rewards program. You pay a one-time $5 membership fee, but you get a $10 gift certificate afterwards. You earn 1 point for every dollar you send. For every 125 points, you get a $10 reward certificate.
Overall Impression
De Dutch at Vancouver Convention Centre has good food in line with the expectations from a franchise chain. The price point is a bit higher but fair for the area. The lovely scenery is what makes it more of a unique dining experience.
Website: www.dedutch.ca