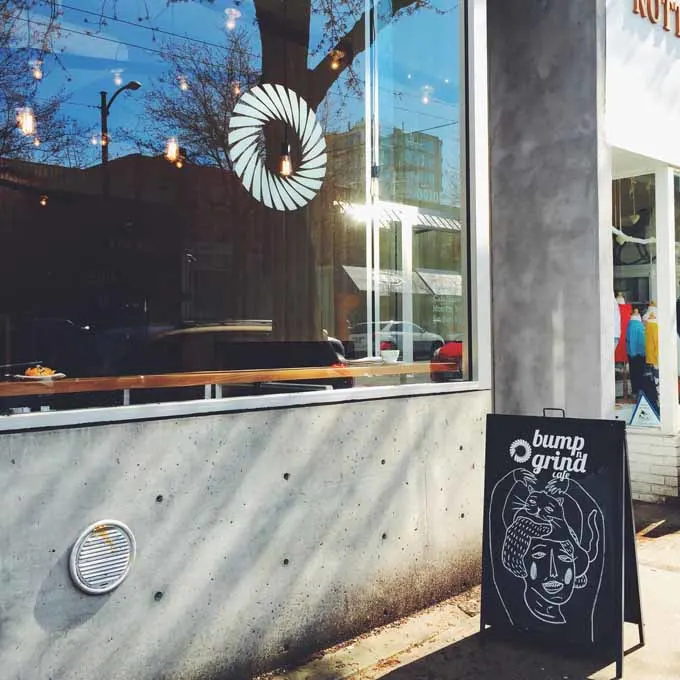 It had been a few months since I had attended the grand opening celebration event at Bump n Grind cafe. I was in the South Granville neighbourhood, so I decided to pop in for an afternoon coffee break.
Changing it Up
At Bump n Grind, coffees are rotated weekly so that customers can try something new each visit. They use coffee beans from small roasters like Fernwood Coffee and Bows & Arrows Coffee Roasters based in Victoria and Phil and Sebastian from Calgary.
I ordered a chai latte, which was sweet, spicy and soothing.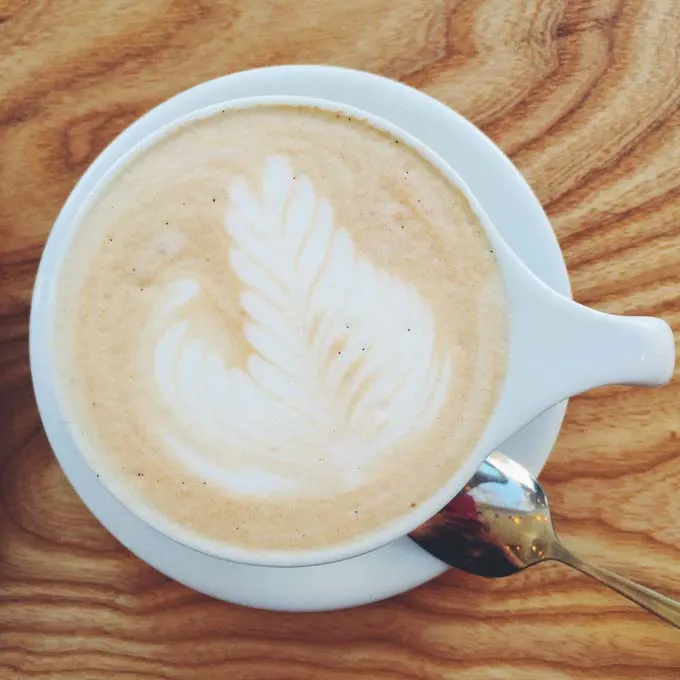 Let's Talk Pastries
They have a delicious offering of house-made pastries including peanut butter cups, earl grey shortbreads, and matcha white chocolate brownies. They also have different types of cookies for the cookie-lover: ginger snap, chocolate chip, oatmeal raisin and quinoa as a gluten-free option.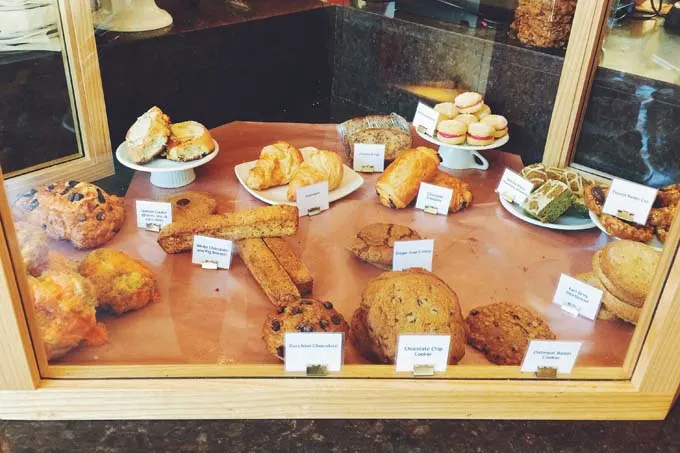 On this visit, I had the Melted Moment – a shortbread sandwich cookie with raspberry filling. The shortbread was perfect: tender, crumbly and homemade-like.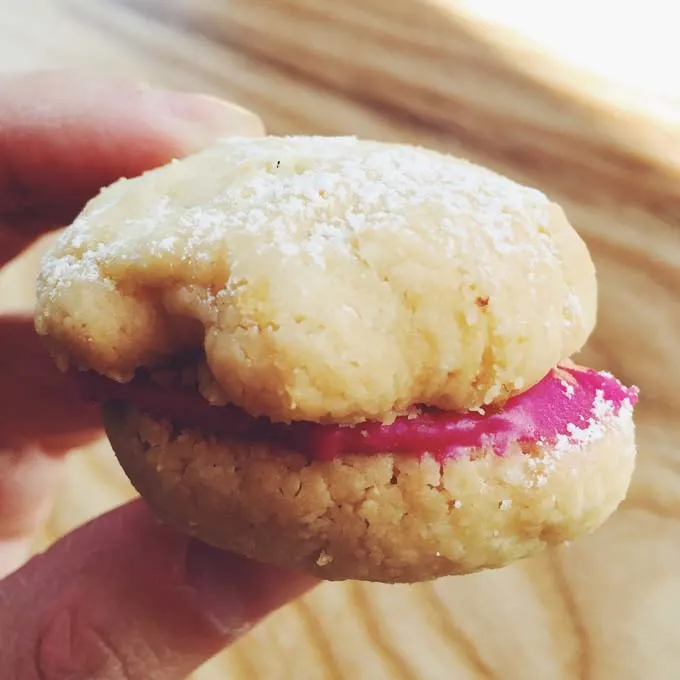 Other Bump n Grind Food
They also have wraps, english egg muffins and croissant sandwiches on the menu. I *really* enjoyed the croissant sandwiches on my last visit; they were toasted perfectly.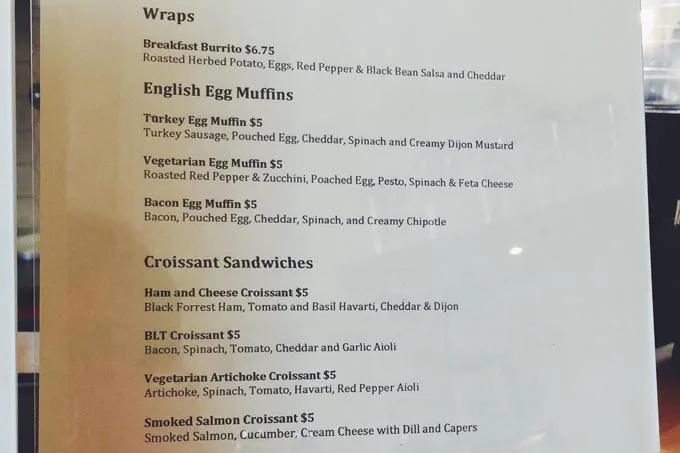 This time, I ordered the smoked salmon croissant, which had cucumber, cream cheese with dill and capers. The croissant was very crispy and I heard a crunch when I bit into it.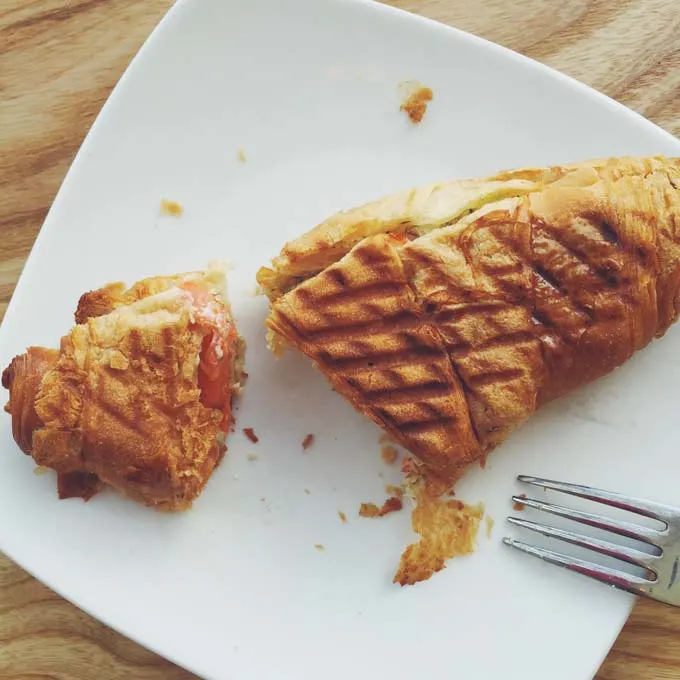 Bump n Grind offers a unique independent coffee shop experience in the South Granville area. For your next coffee break, consider visiting this cafe and satisfy your sweet tooth with some of their pastries too.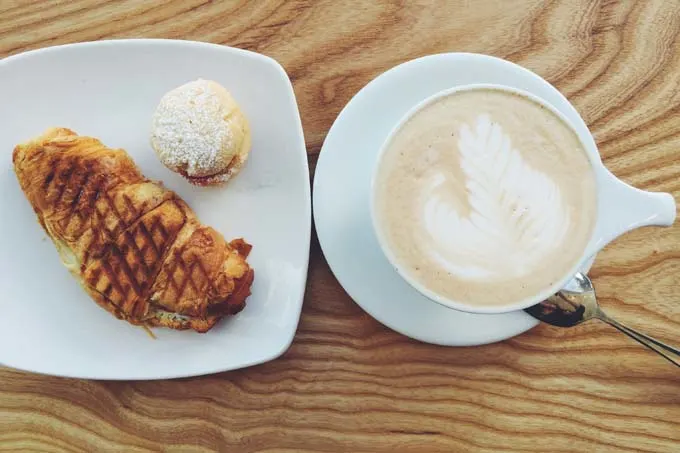 Website: www.bumpngrindcafe.com/