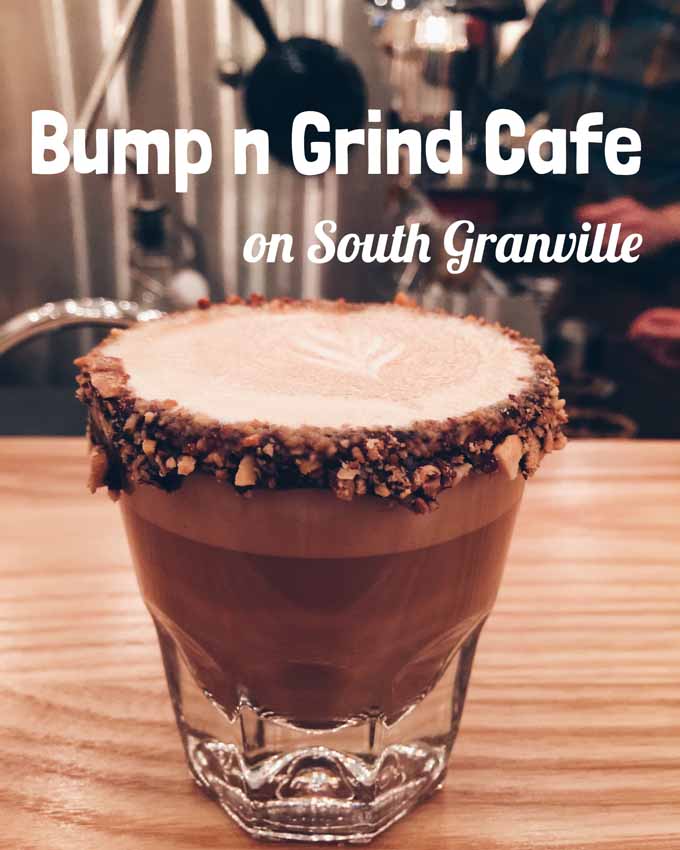 The Bump n Grind Cafe has now opened their second location in the vibrant community of South Granville. I was very fortunate to have been invited to their grand opening media event and had a chance to learn more about this Vancouver-based independent specialty coffee house. Bump n Grind is a multi-roaster cafe, where owners Cheryl and Kyle Wright bring best handcrafted coffee beans roasted from across Canada. They also rotate coffees on a weekly basis so that customers will never be bored. Bump n Grind also offers alternative brewing methods, such as Pour-over coffee, Aeropress, and French press coffee.
As I entered the cafe, I was drawn to the dramatic lighting fixtures that suspended from the ceiling. The overall design of the cafe is minimalist with wood accents.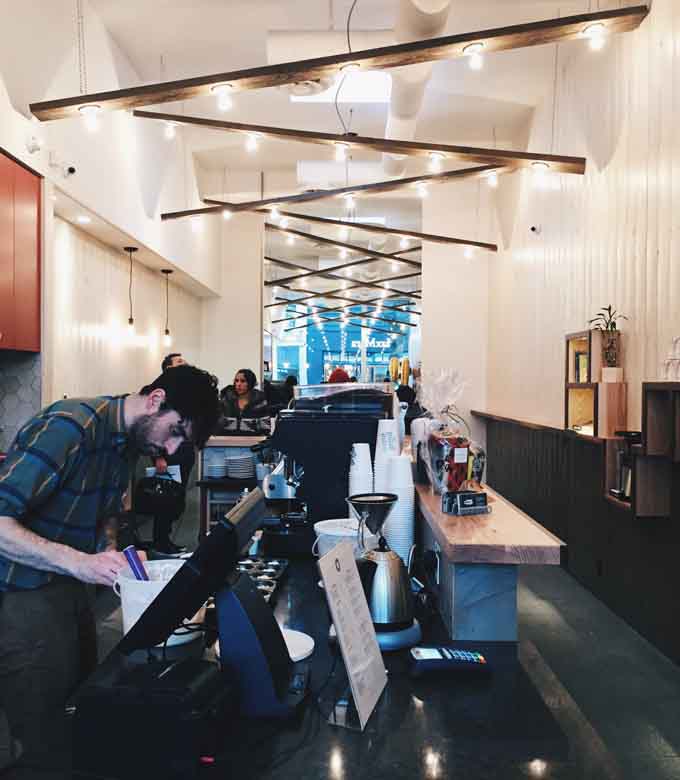 There is even a customized shelving display that spell out the cafe's name. Can you see some of the letters in the photo below?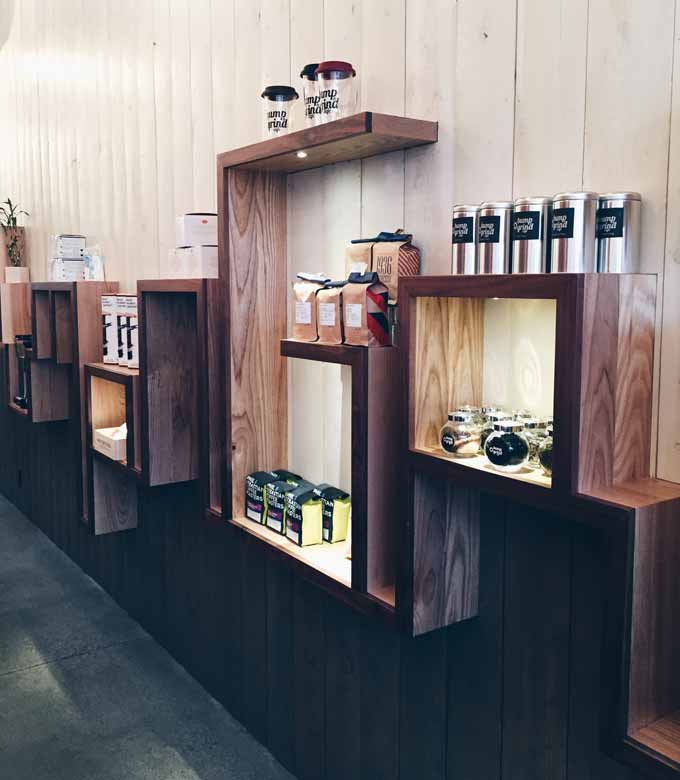 One of the signature drinks of the night was the almond chocolate gibraltar. The presentation of the drink is beautiful and it really made me think that coffee is really an art! The taste of the drink was bitter from the espresso and sweet from the chocolate – kind of a ying and yang combination. Unfortunately, this drink is currently not on the regular menu. I am happy that I had the chance to try it!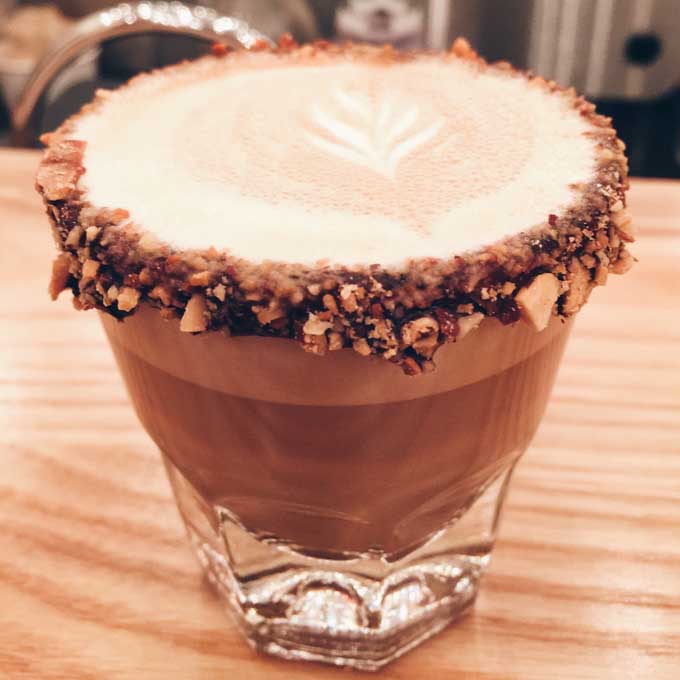 Bump n Grind cafe is known for their delectable baked foods and I am so glad that I got a chance to try them out! They are famous for the Mookie, which is a mix of a muffin or a cookie. I enjoyed the light and fluffy texture. It is dairy-free and made of oats, coconut flakes, dark chocolate, walnuts, whole-wheat flour, canola oil, soymilk, brown sugar, dinnamon and nutmeg.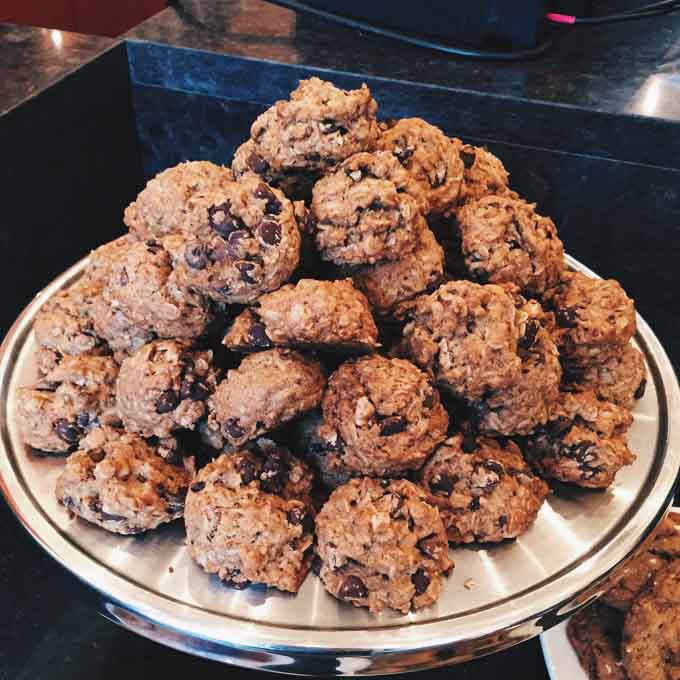 They also have the matcha green tea brownie, which they call "a marriage of east and west." It is made of authentic Japanese matcha powder, eggs, flour, butter and white chocolate. The suggested pairing for the brownie is a citrus sencha, which I found to be delightful.
Bump n Grind offers a tasty selection of cookies as well.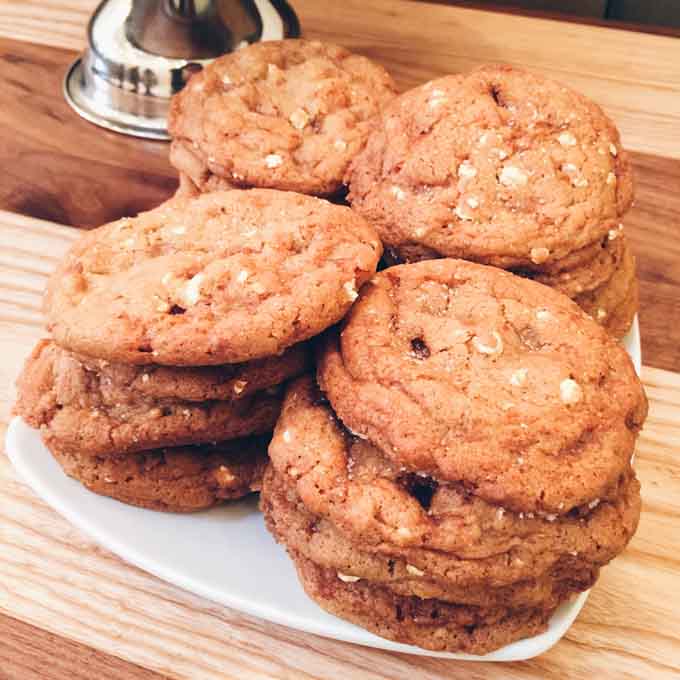 Chocolate chip cookies are bound to please!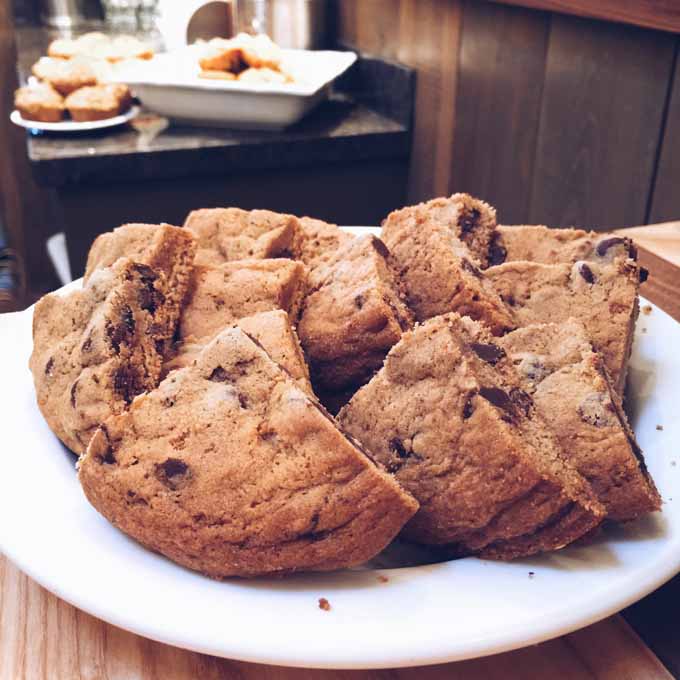 Bump n Grind also offers three types of croissant as part of their lunch menu: ham and cheese, BLT, and veggie. I admit that I had several of these croissants because they were simply delicious! The croissants were toasted perfectly and I found myself very addicted to them.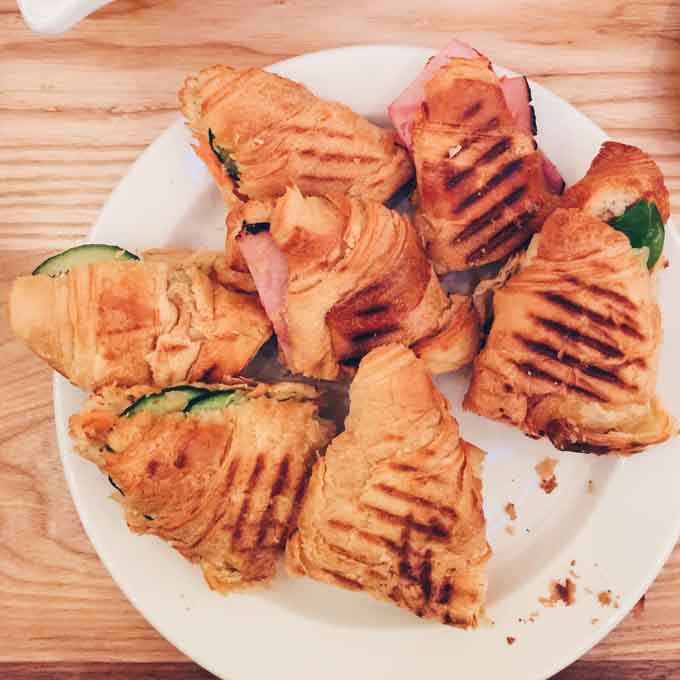 They also serve loose leaf tea, including organic Earl Grey and Williamette peppermint.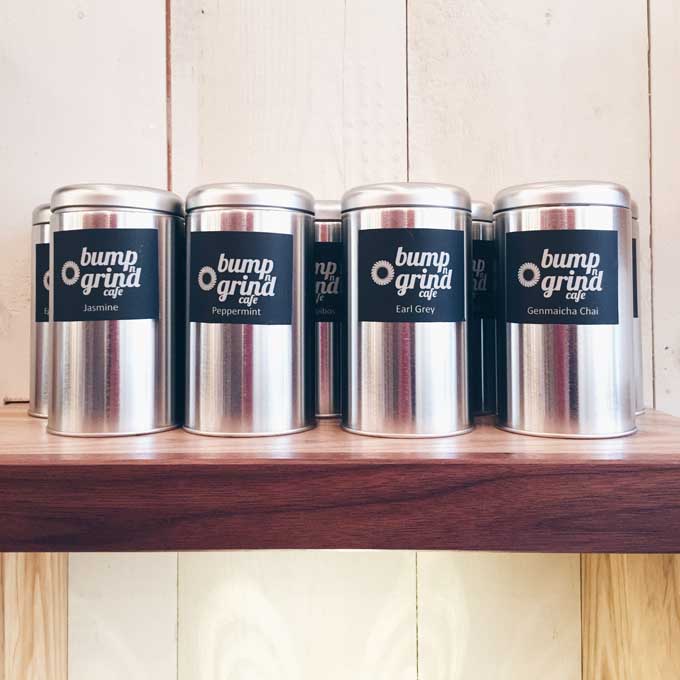 I enjoyed the media event overall and I could tell owners Cheryl and Kyle Wright are passionate about their cafe. If you are in the South Granville, consider popping by the Bump n Grind cafe for some great coffee and sweet treats. I am looking forward to my next visit to Bump n Grind cafe.