The annual pumpkin patch event at the Richmond Country Farms draws thousands of visitors of all ages each year.  Growing up in Richmond, I visited the Richmond Country Farms Pumpkin Patch with my school group annually.  This year was particularly special because it was the first year that I took my son to the event.  Here are some of the highlights of our visit: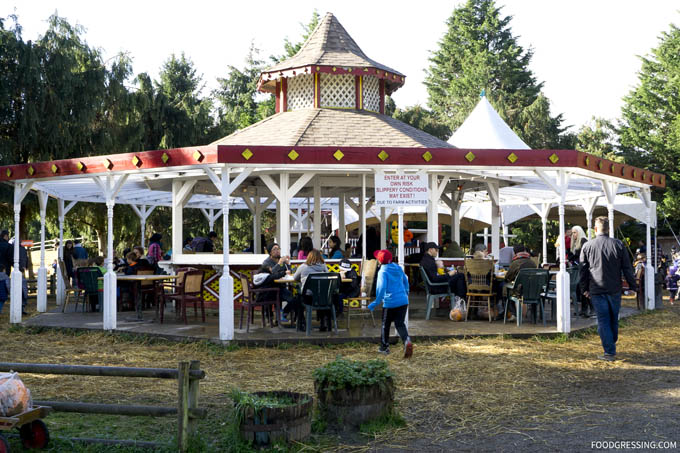 The admissions to the pumpkin patch is pretty reasonably priced: $9 for weekday admissions and $12 on the weekend.  Children two years old and under are free.  What is included in the admission is professional entertainment, a live band playing favourite pumpkin picking music, a wagon ride, a pumpkin (child size only) with a carrying bag, a visit to the animal farm, and a Spartan apple to enjoy.
On the day of our visit, we enjoyed the live music featuring dance moves by Korny Corn.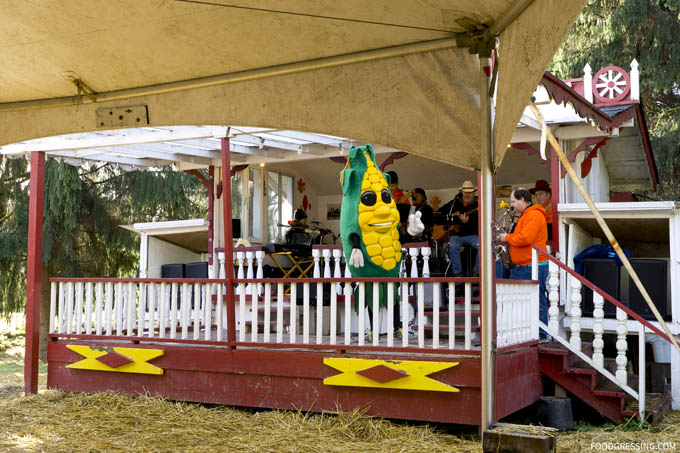 The main area is rather picturesque with a serene lake, tall trees and short bridges to walk across.  There are lots of whimsical decorations throughout the farm providing great photo taking opportunities.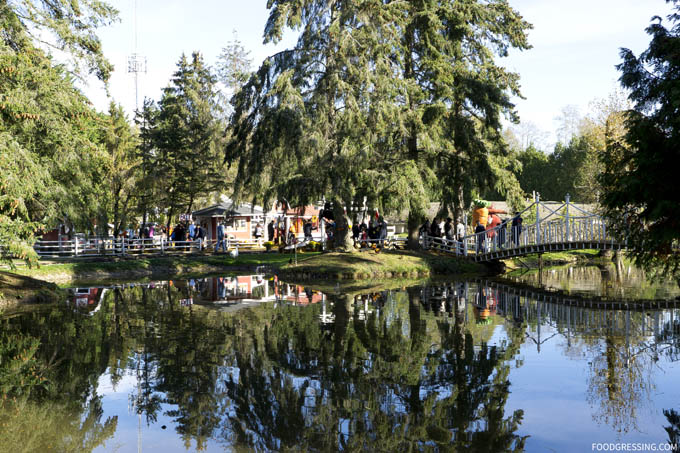 In order to reach the pumpkin fields, you must embark on a hay wagon.  A wagon entertainer sings and plays a banjo or guitar as you ride past the duck ponds and waterfalls to the fields.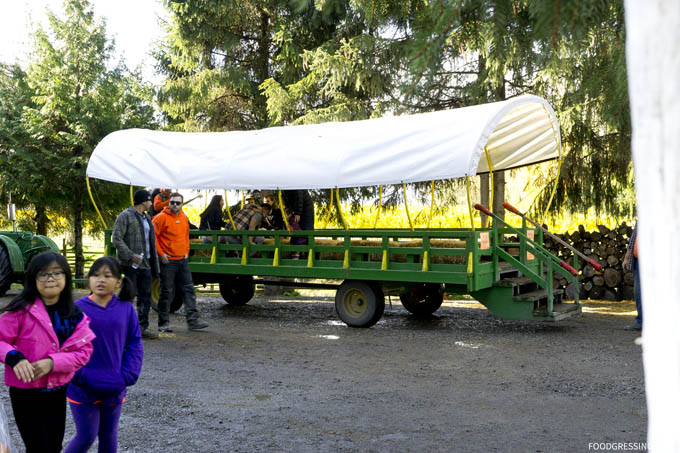 When you reach the fields, it's a quite the messy affair but part of the experience.  I can't stress enough how important it is to have the appropriate footwear.  The fields are seriously muddy and some areas are very deep.  I saw too many people in just sneakers and getting soaked in wet mud.  Dress warmly, wear boots and bring rain gear!
And depending on how many pumpkins you need to carry, you might need to bring your own wagon!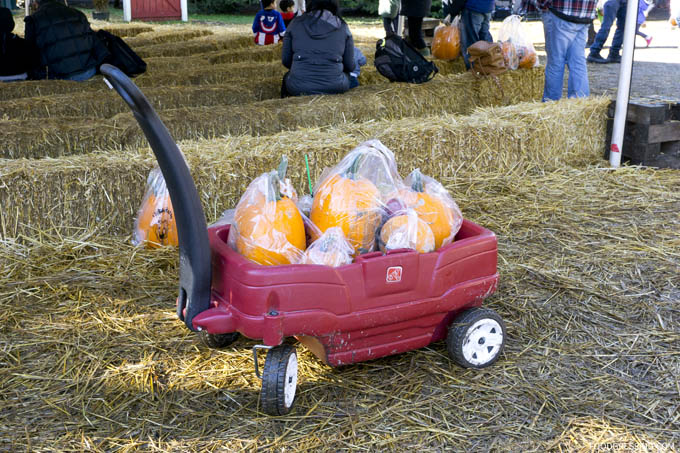 Finish off the visit with the complimentary Spartan apple.  The apples were quite clean and ready to eat.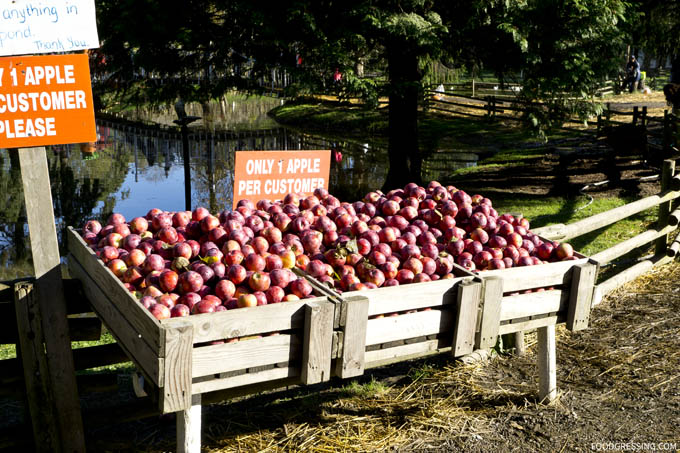 As for some food options, there were a few food trucks offering mini donuts, grilled cheese etc.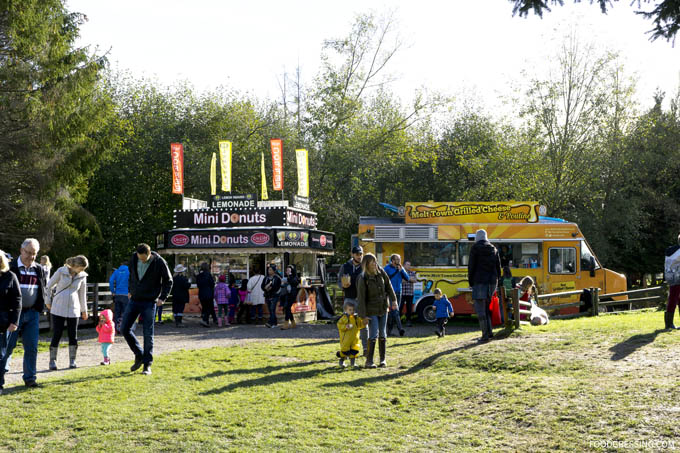 All in all, the visit to the Richmond Country Farms Pumpkin Patch was time well-spent with the family.  I recommend this event for anyone who is looking for a fun, friendly fall event.
Website: www.countryfarms.ca