CandyTown is Yaletown's favourite holiday festival, transforming the neighbourhood into a winter wonderland on November 30 from noon – 7 pm. This one-day event is Vancouver's only free outdoor winter market.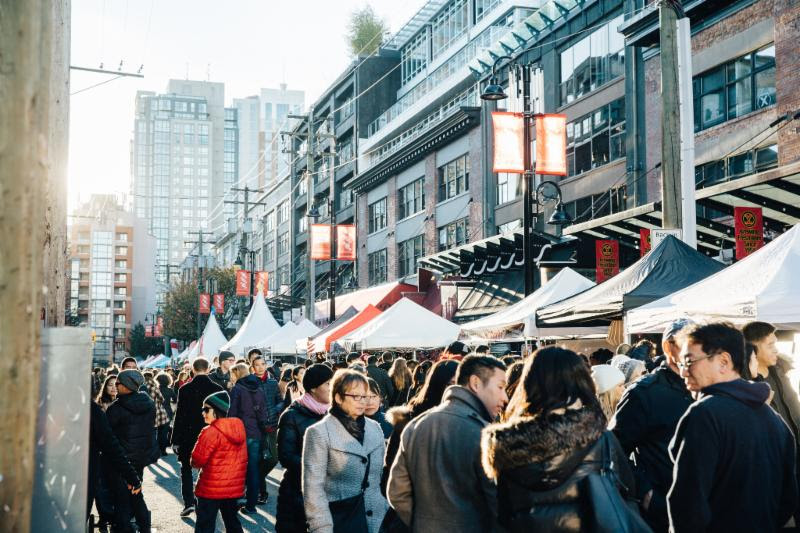 CandyTown is not just for kids, alongside games and festive characters the event also offers a self-guided CandyTown Cocktail Tour that highlights festive cocktails from some of Yaletown's best restaurants.
The CandyTown Self-Guided Cocktail Tour gives adult attendees of the annual CandyTown event, an opportunity to indulge in a little holiday spirit while exploring the festive activities happening in the neighbourhood.
Attendees can grab a copy of the CandyTown Tour map at the Winter Is Coming attraction and explore the various restaurant stops highlighted.
Holiday cocktails with flavourful infusions and creative garnishes will be available for one day only during the CandyTown event.
Cocktail highlights from this year's participants include:
House Special who will be mixing up a Coffee Crisp cocktail that will give attendees of CandyTown the perfect buzz for mingling amongst a crowd.
OEB Breakfast will be serving up a Winter Sunrise that tastes festively fresh and an Apple Pie Moscow Mule that has hints of apple cider and garnished with an apple wheel and cinnamon stick for the ultimate cup of the holidays in a glass.
Ombre Social House will be pouring dessert in a glass with an irresistible Tiramisu Martini as well as the classic Dirty White Russian
Other participants attendees can check out on their self-guided tour are Sciue', Banter Room, Tasty Indian Bistro, MeeT in Yaletown, and more.
---
Event Details
Yaletown Candy Town
November 30: 12 pm – 7 pm
yaletowninfo.com/event/candytown