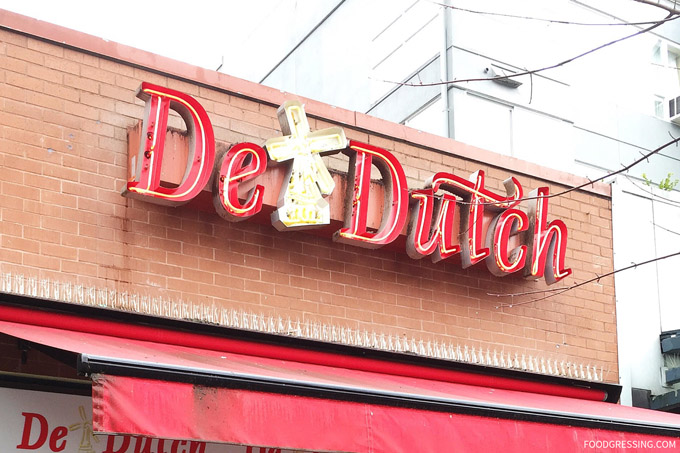 One of the perks of being part of De Dutch's loyalty club, aptly named De Club, is that they send you a voucher for a free pannekoek around your birthday.  So when my birthday voucher arrived, I was keen on visiting on reedming it. While I had dined I had the De Dutch locations at Coal Harbour and Olympic Village, I had never been to the one on Robson.  We decided to go there one morning for breakfast for the birthday deal.
The Pannekoek
If you're not familiar with the De Dutch franchise, their signature item is the De Dutch pannekoek (or simply *pancake*).  It's essentially one extremely large crepe that has a circumference of 37" and a diameter of 12."  Offered in both sweet and savoury varieties, the pannekoek recipe is *top secret* since De Dutch first opened in 1975.
Having eaten at De Dutch a few times, I find the food quality to be reasonable and on point for a franchise but on the pricer side.  The crepes have been a bit greasy and dense at times.
Robson Location
De Dutch Robson is a lot smaller, cozy and quaint compared to Coal Harbour and Olympic Village.  The Coal Harbour one is very spacious and bright while the Olympic Village has the benefit of a kids play area.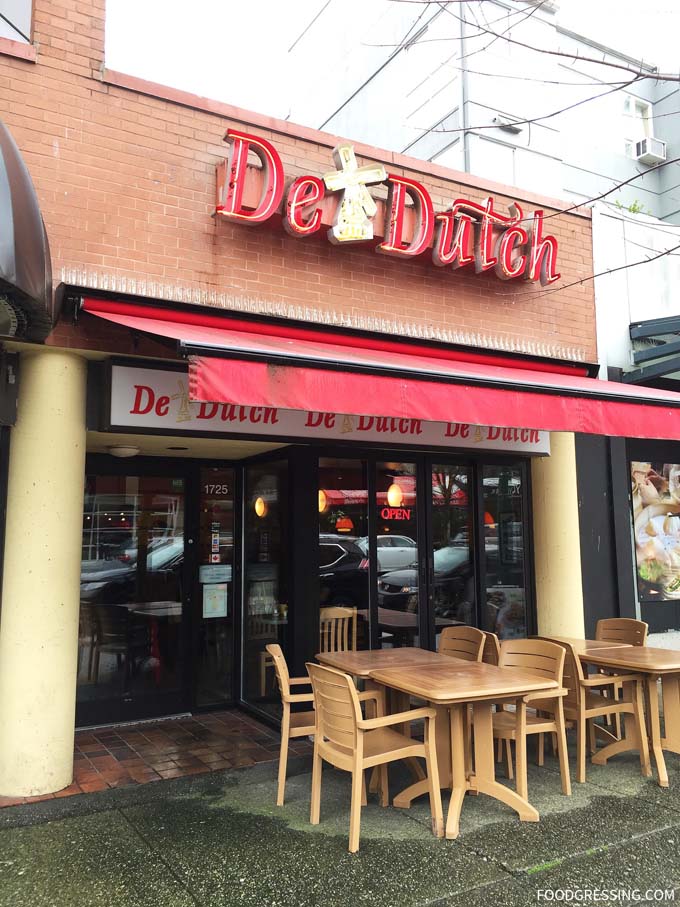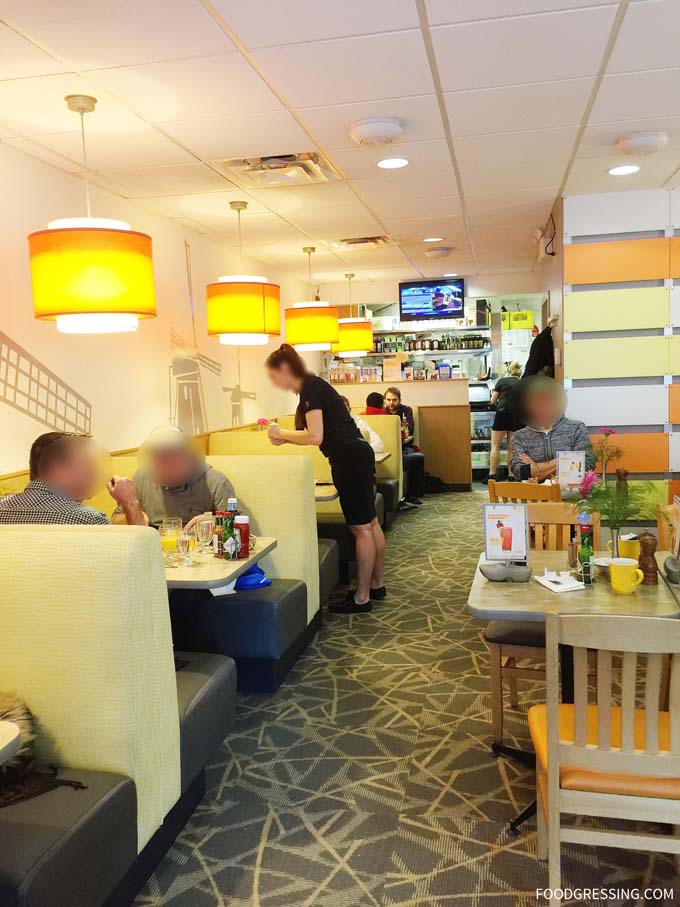 What We Tried
We ordered the following items:
Debakon and eggs breakfast platter ($12.75 – complimentary due to birthday deal)
Nutella, banana and strawberry pannekoek ($14.75)
Orange Juice ($4.25)
The Debakon and eggs breakfast platter comes with toast, hashbrowns, and choice of salad or fruit.  A hearty dish with standard breakfast items.  Everything was on point, no complaints here.
It's hard to go wrong with the nutella, banana, strawberry pannekoek combination.  While some of the pannekoek's I have tried have been too dense, soggy and greasy, this one was just right.  Light, fluffy and delicious.  The nutella and stawberry sauce provided was ample considering the size of the pannekoek.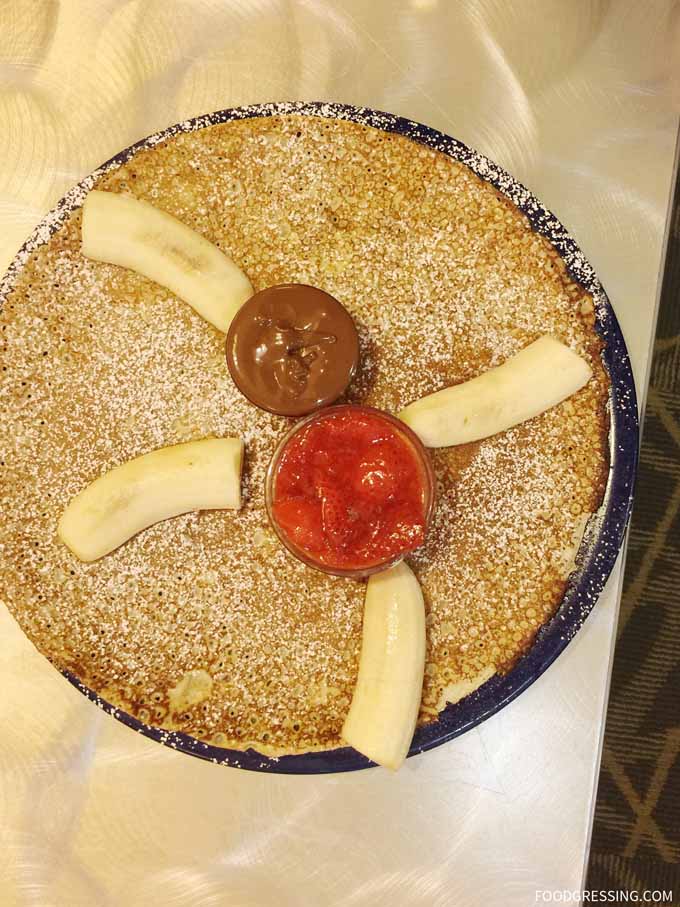 De Club
To join De Club, you pay a one-time $5 membership fee, but you get a $10 gift certificate afterwards.  You earn 1 point for every dollar you send.  For every 125 points, you get a $10 reward certificate.  On top of that, as I had mentioned, you get a free birthay pannekoek up to $12.75 in value.
Overall Impression of De Dutch Robson
The breakfast items at De Dutch Robson were overall good though a bit on the pricer side.  Rating: 3/5
For more reviews on De Dutch, follow the tag De Dutch.
Website: www.dedutch.com