Just a few blocks from the Olympic Skytrain Station is De Dutch Pannekoek House on West 2nd. While I have dined at the De Dutch at Coal Harbour a few times, I had never been to this location. I would consider the location a little bit unconventional. It is past the Vancouver Police Department building and a funeral home, across a PetSmart and next to a Starbucks.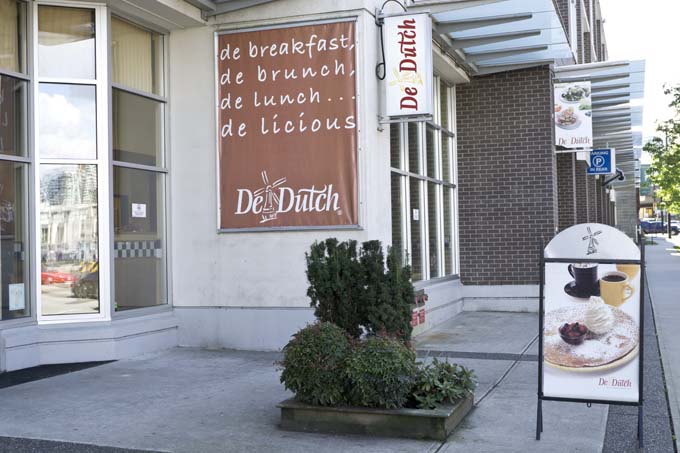 Family Friendly De Dutch
This particular De Dutch location is, however, very family-friendly. It has separate, smaller dining area with a little play zone with toys for kids. This is really great to help keep kids busy so that parents can enjoy their meal *as much* as they can.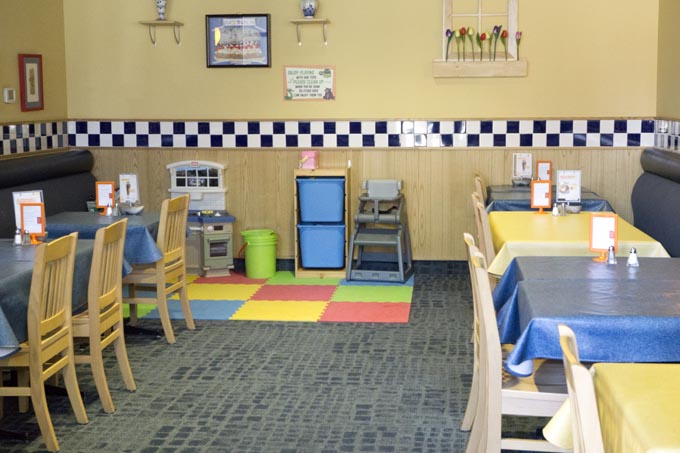 The main dining area is clean and bright.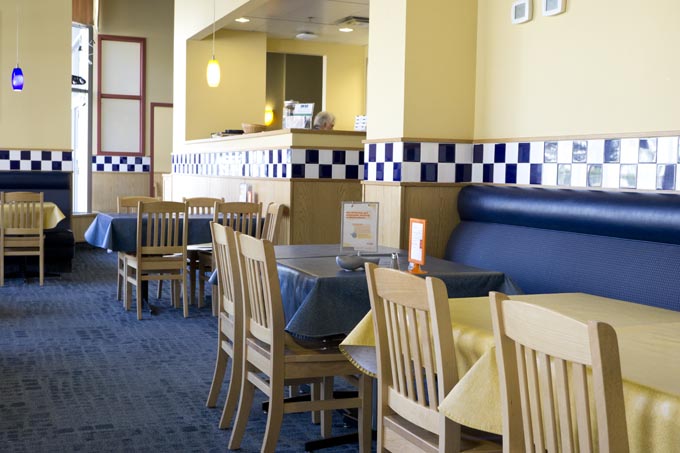 Avocado is Back!
I saw on their Facebook page recently that their avocado feature menu was available again for a limited time. One of the items that my husband and I ordered was the avocado, deBakon and tomato Bene ($14.25). Instead of egg muffins, this dish had Dutch rusks. It provided an interesting texture since it felt more like dry, toasted bread. This dish came with hashbrowns and fresh fruit, which were standard in taste.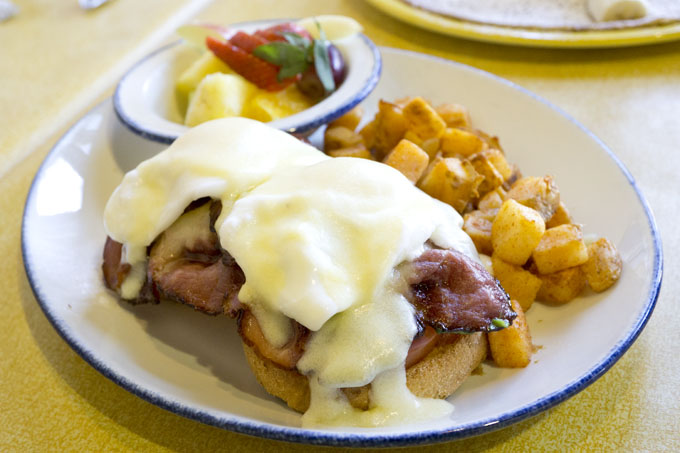 De Dutch Pannekoeken
The De Dutch pannekoek (or simply *pancake*) is the signature menu item. With a circumference of 37" and a diameter of 12," it is essentially one extremely large crepe. Offered in both sweet and savoury varieties, the pannekoek recipe is *top secret* since De Dutch first opened in 1975. We had the banana, strawberry and whip pannekoek ($13.50). Having tried a few De Dutch pannekoeken before, I noticed that the pannekoek can be be inconsistent. I have had it be too dense, soggy, and greasy before. This time, however, the pannekoek was just right – not greasy or burnt and light. The banana, strawberries and whip cream were fresh; it is hard to go wrong with this combo.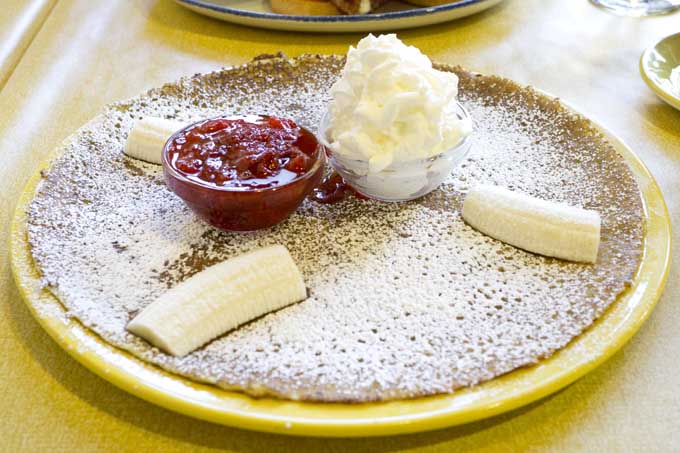 The most underwhelming part of the meal was the coffee. It tasted really bitter.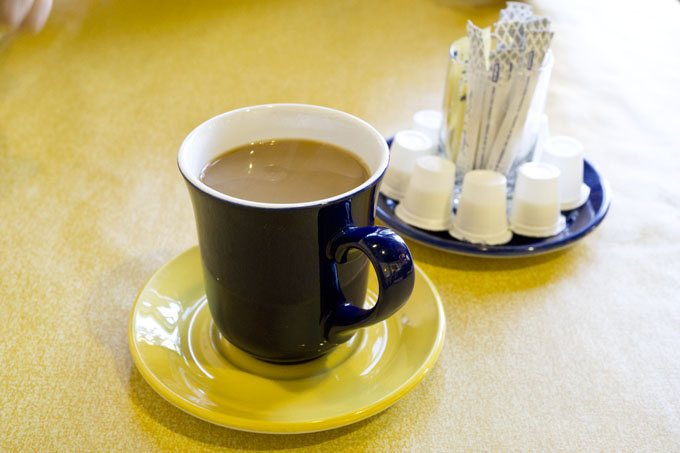 We received a mint chocolate at the end of the meal.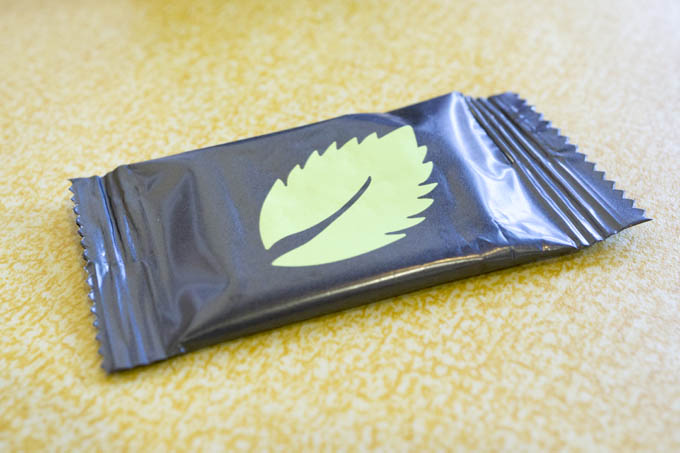 Loyalty Rewards
I also am a member of the De Club rewards program. You pay a one-time $5 membership fee, but you get a $10 gift certificate afterwards. You earn 1 point for every dollar you send. For every 125 points, you get a $10 reward certificate. I was able to apply the $10 reward certificate for this meal without any issue.
Service
The server was not in the cheeriest of moods, but she did her job. She took orders, checked on us, refilled the coffee and got the bill in a somewhat timely manner considering she was the only server. There was no one to greet me at the door when we arrived, so we ending up waiting a bit for the server to seat us.
Overall Impression

What I liked about this De Dutch location on West 2nd is that it is family-friendly with the kids' play area. It is hard to find a restaurant that would offer valuable space to accommodate kids. In general, De Dutch is not the cheapest breakfast/brunch restaurant with entrees costing around $13 – $18. However, the taste and portions of the food are okay in my opinion. I would recommend this location for families for breakfast or brunch.
Website: www.dedutch.com/
Read my review on De Dutch Coal Harbour here.