A while back, my husband and I went to Congee Noodle House for lunch.  The experience was good as we enjoyed tasty, Chinese food at affordable prices.  This past weekend, we were in the mood for some comforting eats and Congee Noodle House came to mind.  This time around, however, we decided to switch things up by going to their sister restaurant on Kingsway.  When Saturday morning arrived, we went for brunch at Congee Noodle King.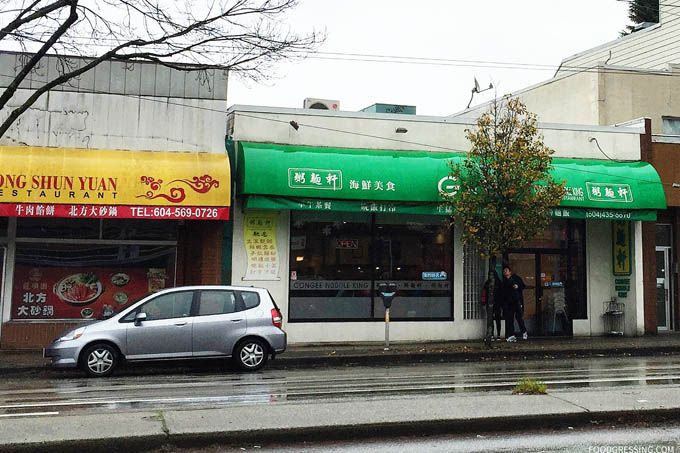 Interior & Menu
Compared to their sister restaurant, Congee Noodle King seemed a bit smaller but still very spacious.  It appeared to be cleaner than most Chinese restaurants around Vancouver.  On the menu are Cantonese style dishes including BBQ meat, rice, noodle, curry, seafood, and vegetable dishes.  While Congee Noodle House takes credit card, this place is cash only.  However, the prices seem to be lower to account for cash only.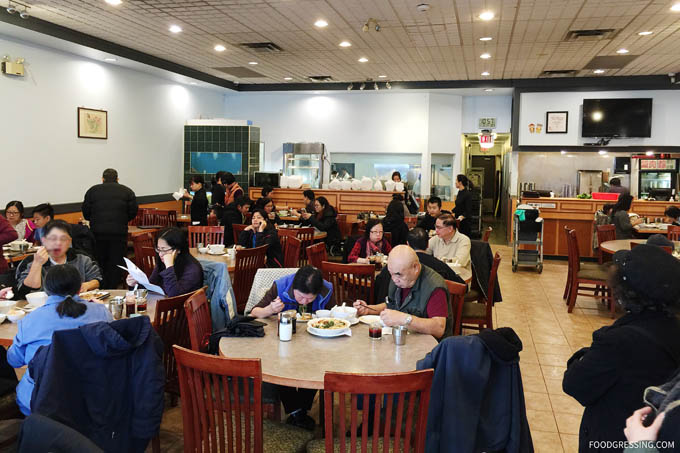 What We Tried
Our family of 3 waited briefly for a table to be free.  My husband and I were not so much in the adventurous mood, but rather the i-want-what-i-had-last-time mood.  We ordered the following:
Shrimp and scrambled egg with fried rice noodle ($10.99)
Curried beef brisket on steamed rice ($11.65)
Shrimp and Pork Wontons in Soup ($8.65)
The shrimp and scrambled egg with fried rice noodle is one of my Chinese go-to comfort dishes (see other review of this dish at Hon's and New Town).  The one I had at Congee Noodle House was very good and Congee Noodle King didn't disappoint either.  There was lots of sauce and the shrimp were reasonably sized and bouncy.  Good flavour and comforting overall.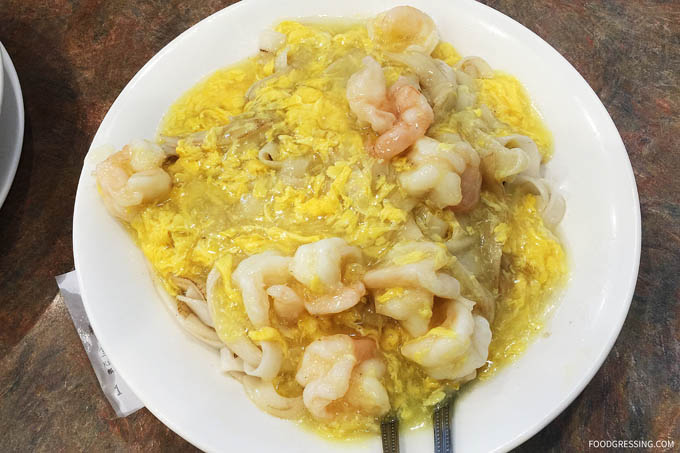 My husband quite enjoyed the curried beef brisket on steamed rice from Congee Noodle House so he wanted to reorder it again.  Another solid dish at Congee Noodle King with wonderfully tender, melt-in-your-mouth pieces of meat.  Lots of good curry flavour and good portions.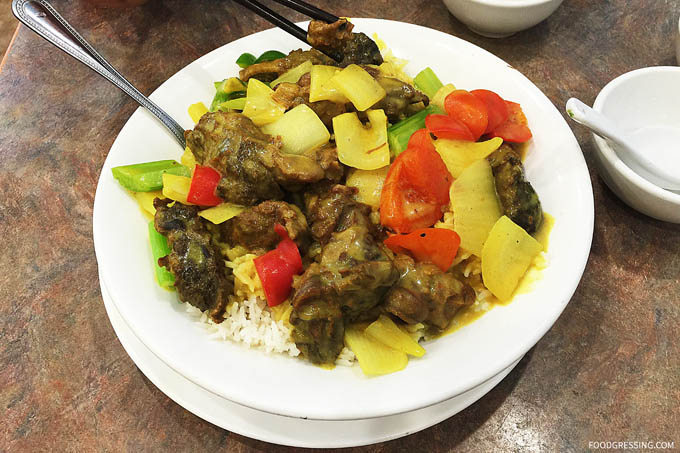 The beef and shrimp wontons were large, snappy and had good portions of meat rather than too much filler.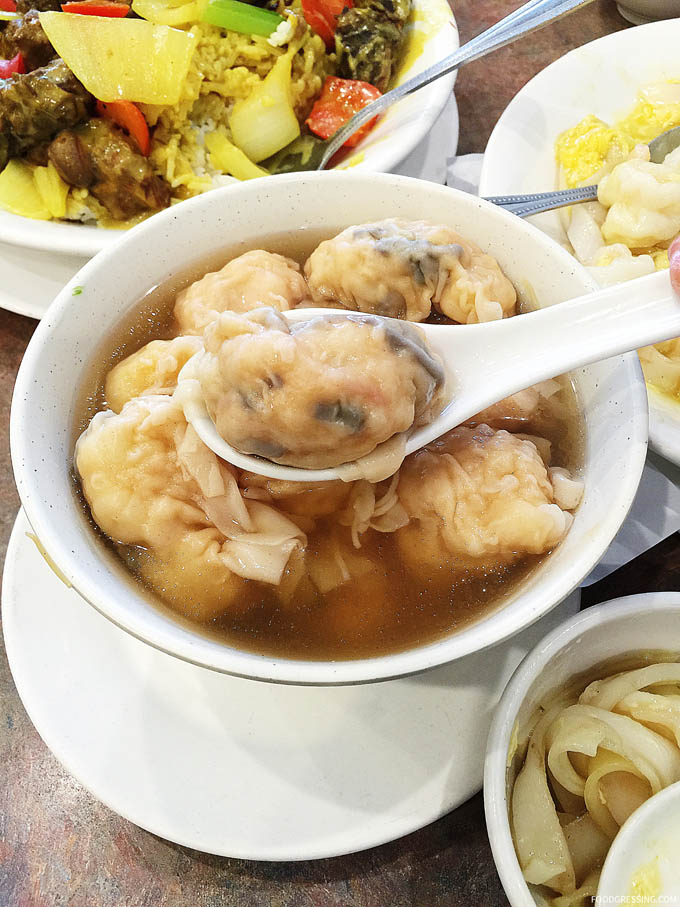 Overall Impression of Congee Noodle King
It was a no-frills brunch experience at Congee Noodle King.  Tasty dishes, good portions at reasonable prices.  I would revisit again in the future.  Rating: 4/5