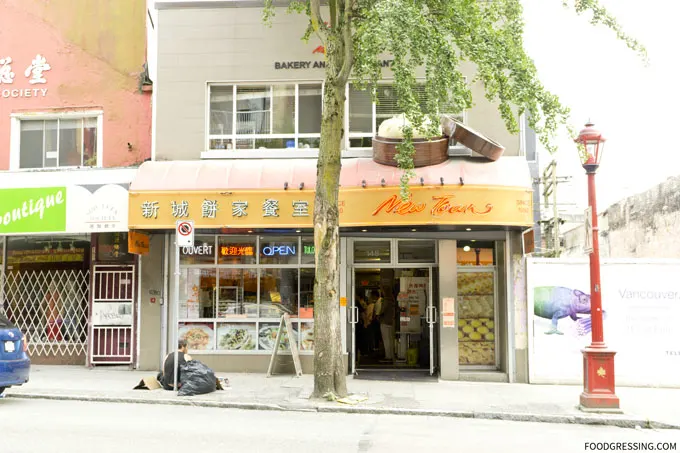 I had spent quite a bit of time during my childhood in Chinatown in Vancouver because my grand-mother lived near the area. It was the 80s/90s and Chinatown was the go-to place for Asian goods. Since my grand-mother passed away and with the surge in Asian businesses opening in Richmond (where I was born and raised), there was little need for me to go all the way out there. Nowadays, however, I have become more interested in reconnecting with Chinatown. It had been years since I visited New Town Bakery and Restaurant which serves Chinese baked goods, pastries as well as Hong Kong-style fast food. This location in Chinatown is their flagship location that opened in 1980; two other are in Richmond and Surrey. This week, I decided to visit New Town for some old school Chinese fast food and pastries.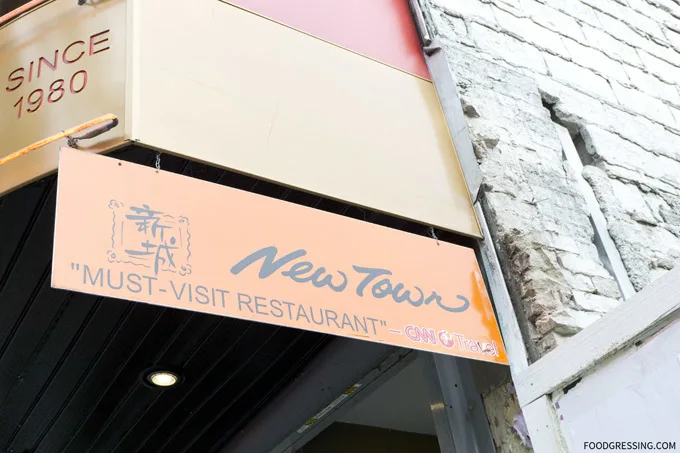 Part Cafe & Bakery
The front portion of New Town is the bakery while the back is the restaurant. The bakery has a decent selection of pastries, buns and dim sum (ready made or frozen). The cafe portion gets so busy that you need to take a number for service. Select items are 50% off after 6 pm (but not the popular ones). Many of the pastries are around $1.20 each. The menu is available in English and Chinese online.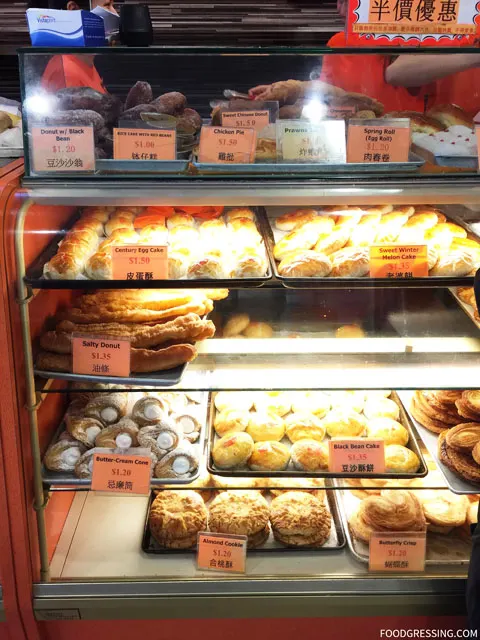 The interior appeared mostly clean and modern with orange accents. There is a mix of table and booth seating.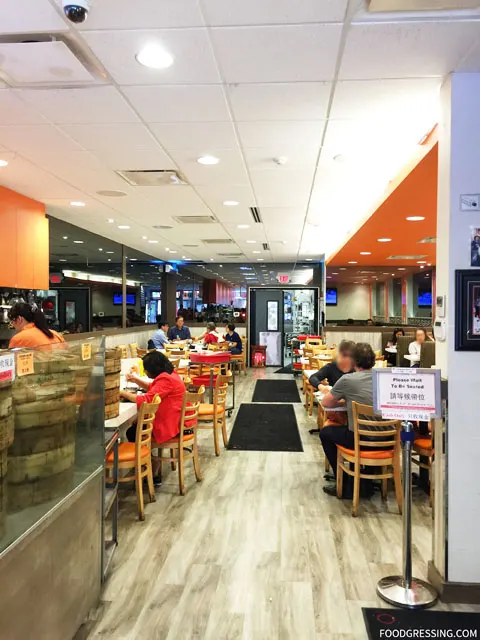 What We Tried
Here is what we tried from New Town Bakery:
Fried rice noodle with shrimp and egg sauce ($17.25)
Shrimp Frice Rice ($14.50)
Egg tarts ($1.20 each)
Apple tarts ($1.20 each)
Butterfly pastry ($1.20 each)
My husband and I went in for a quick meal which was leaning towards more sustenance rather than culinary experience. I went with my two go-to regular dishes at a Chinese cafe: fried rice noodle with shrimp and egg sauce and shrimp fried rice. Both dishes were disappointing because the portions were so small!
The fried rice noodle with shrimp and egg sauce dish is something I order regularly at Hon's and recently tried at Copa Cafe. It isn't actually on their menu but I asked the server if they could make it. I didn't ask for the price as I assumed it would be more or less the same as the other places (around $13.50 – $15), but it turned out to be $17.25! It was quite a premium for noodles, shrimp and eggs. The portion wasn't great either. In terms of taste, it was just average. The only thing it had going for it was that the shrimp were a lot bigger compared to Hon's and Copa Cafe. Although shrimp was large and quite snappy, it wasn't really worth the extra $4 dollars compared to what I would pay at Hon's.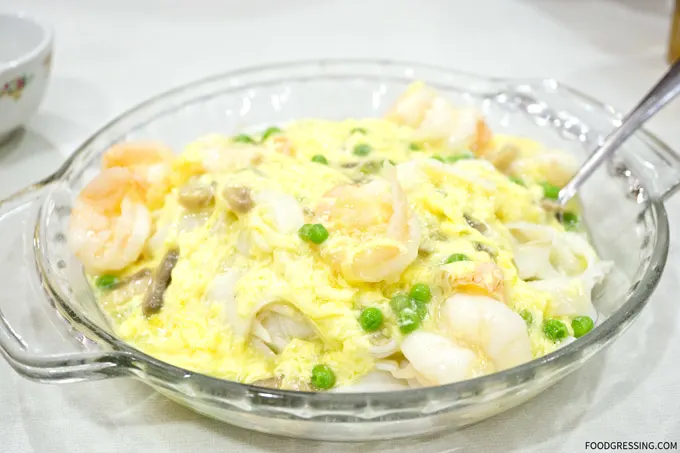 Similarly, the shrimp fried rice wasn't big in portions for the price of $14. The texture of the rice was reasonable – fluffy with a slightly chewy exterior. However, there just weren't that many shrimp pieces.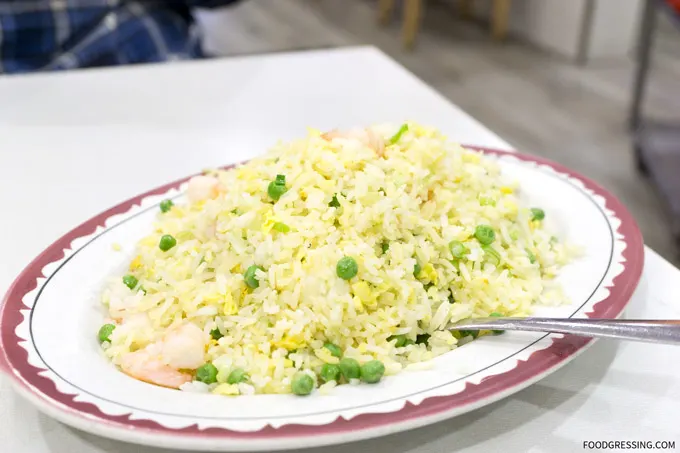 I bought some pastries to take-home including egg tarts, apple tarts, and a butterfly pastry. The apple tarts are what they are know for and they did not disappoint. The crust of the apple and egg tarts were pleasantly flaky but still buttery and crumbly. Very well executed I would said. Similarly, the butterfly puff pastry was light, buttery, and crispy.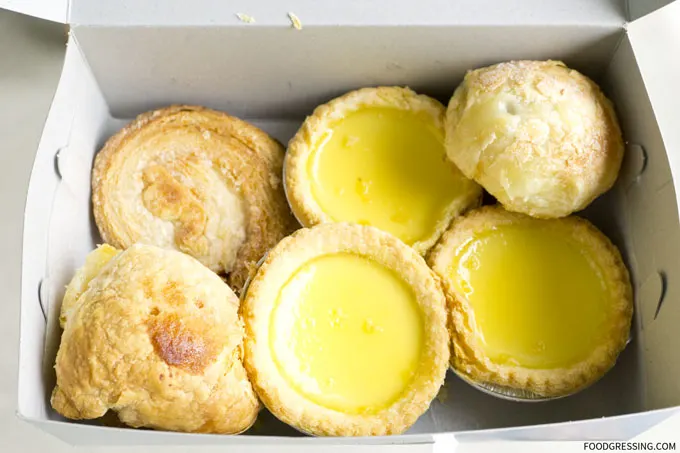 Service
Service was typical for Chinese cafes (eg, disinterested, wave down your server to order and to get your bill)
Overall Impression of New Town Bakery
The noodle and rice dishes that we ordered had just too little portions for the prize. I would not dine-in again. The pastries, however, were very good and priced reasonably. I would be inclined to try out their other bakery offerings. Rating: 3/5
Website: www.newtownbakery.ca