It's Cherry Blossom Season 🌸 and restaurants around town have been creating unique sakura-inspired treats and menu. I picked up these Cherry Blossom Donuts from Cartems Donuts yesterday. They were priced at $3.40 each and are vanilla cake donuts with a cherry + yuzu glaze, chocolate drizzle and edible flowers.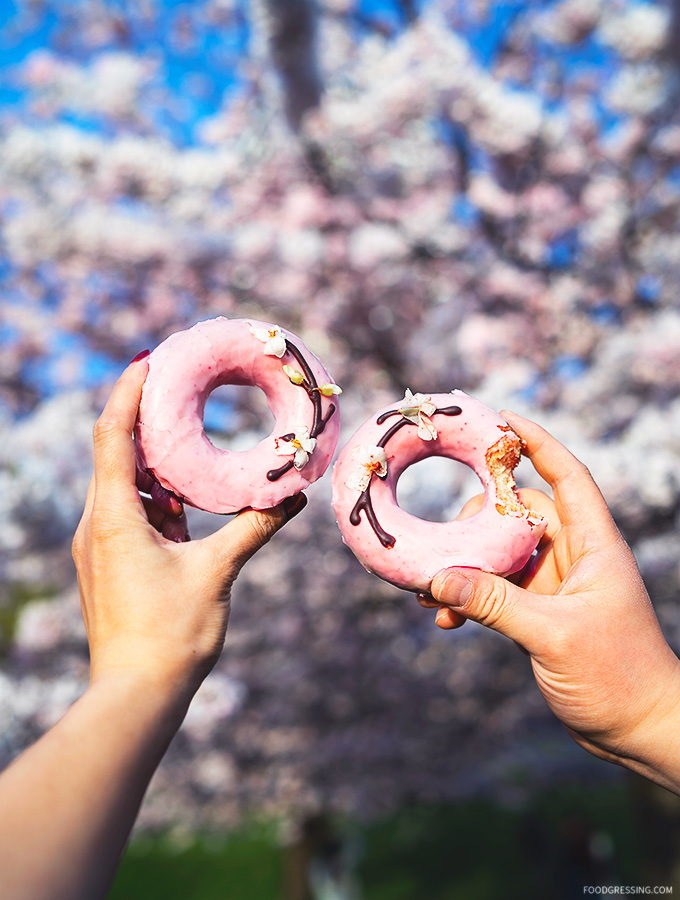 The donuts were definitely on the sweeter side and is best enjoyed with coffee or tea in my opinion. You could definitely taste the citrus flavour of the cherry and yuzu glaze.
I had initially gone to Cartems on Main Street at 9:30 am to get them but they had not received their delivery of these one-day only special donuts. The staff did put 2 aside for me (maximum 3 per customer) and phoned me when the donuts were in.
What cherry blossom-inspired eats are you indulging in this year?