There is no shortage of amazing bakeries in San Francisco and one of the city's top places for baked goods is Belgian-inspired Vive La Tarte in SoMa. After getting caffeinated at Blue Bottle Coffee, David and I proceeded to try out some of the goodies crafted at Vive La Tarte and, of course, take photos of their very Instagram-worthy croissants.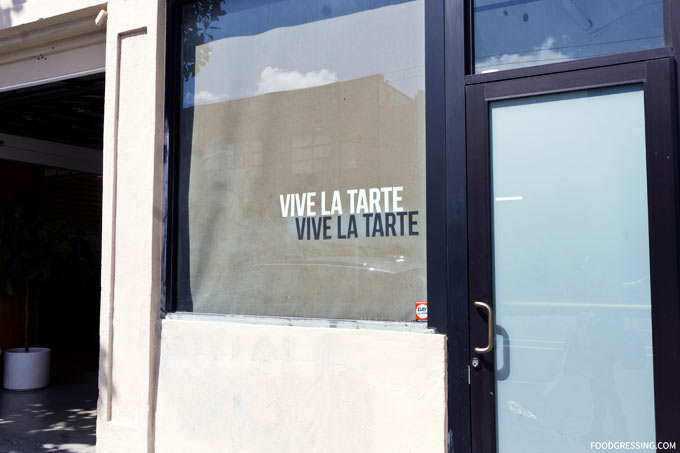 Note: None of the food in this review was complimentary. This review was done anonymously. Opinions are my own.
Industrial-Chic
Walking into Vive La Tarte, I was immediately impressed by the cool, industrial-feel of this spacious, modern bakery. The kitchen is open and also very big; I love how they allow customers to see how their products are freshly made.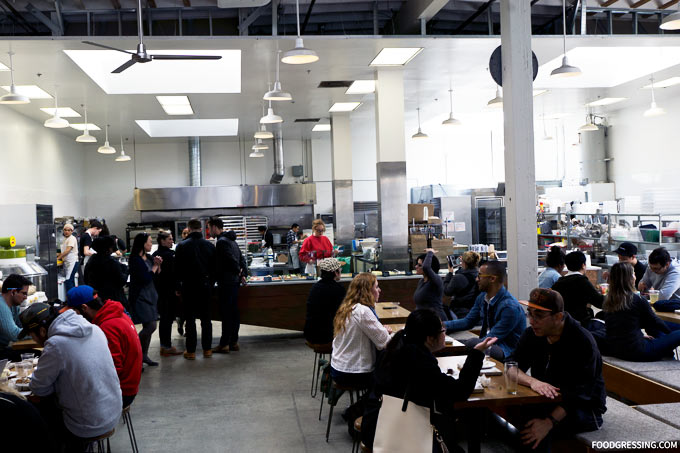 Seating is aplenty at Vive La Tarte but could be a bit of challenge as it is very busy. I really like their theatre seating area (very unique!) but there are also dining tables, seating outside and by the window.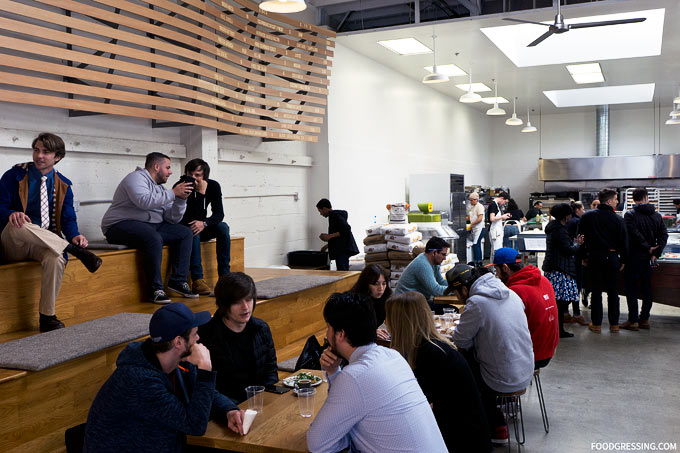 Vive La Tarte Menu
Vive La Tarte is known for their photogenic stuffed croissants like Pain Au Chocolat, Orange blossom and Za'atar, Almond, and so forth. These tantalizing pastries are on display at their ordering counter. Also on the menu are some lunch and breakfast menu items like Smashed Avo Toast, Fried Egg Sandwich, Cobb Salad and more.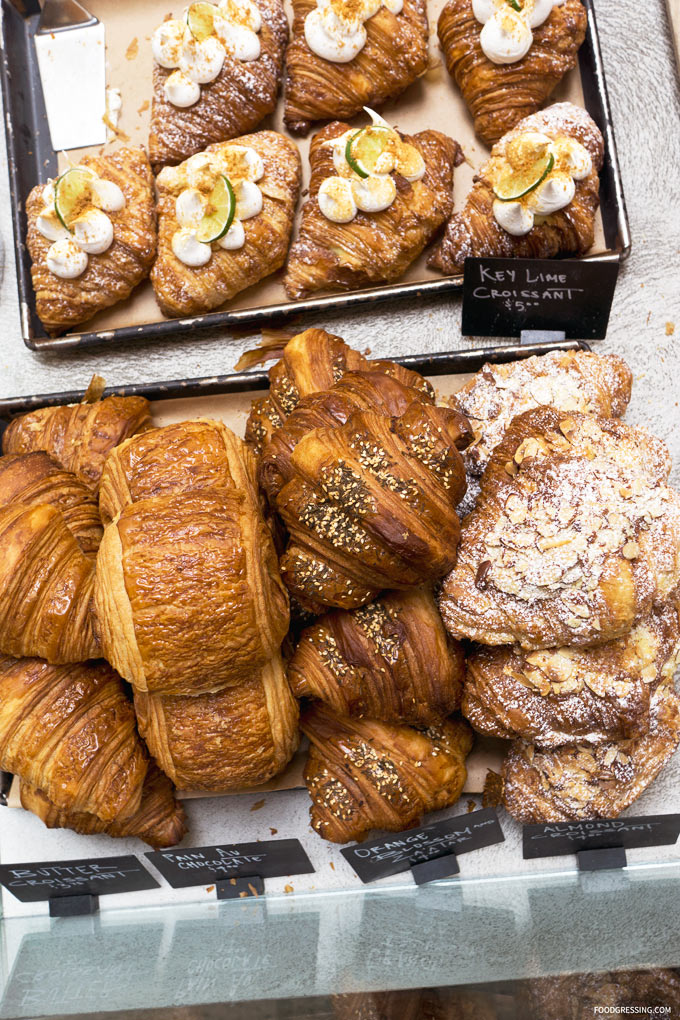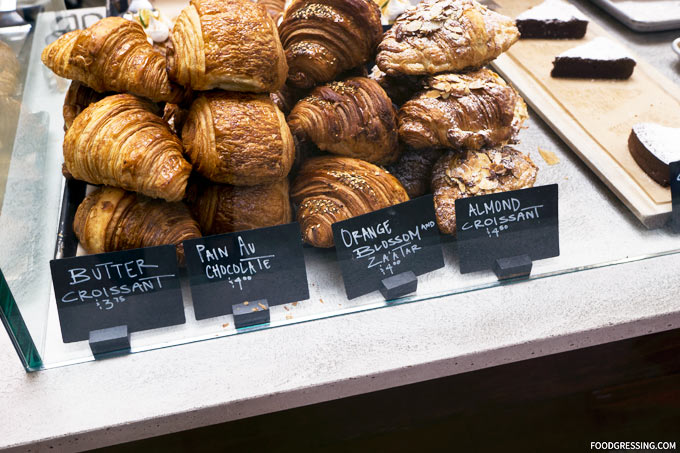 What We Tried
I went all croissant-crazy and got the Pain Au Chocolat ($4), Orange Blossom and Za'atar ($4), Key Lime ($5) and Strawberry Shortcake ($5). David had a Breakfast Pizza ($8).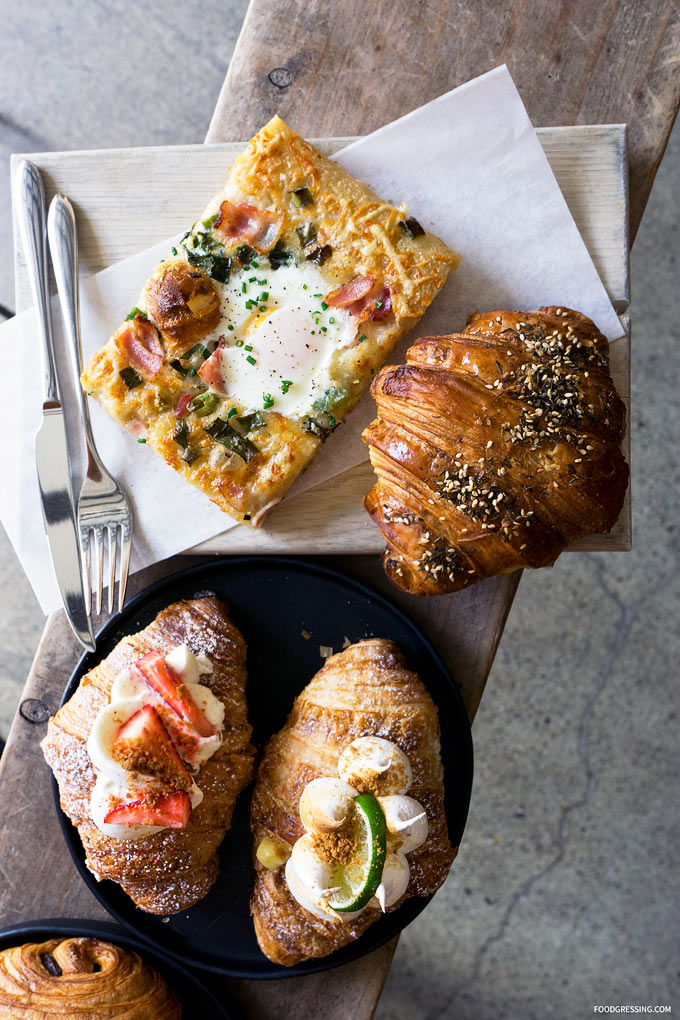 The Key Lime and Strawberry Shortcake croissants are what I would call, "next-level croissants." It's hard to go back to a regular croissant after this. Each bite is sinfully delicious with the combination of buttery and flaky pastry and a luscious cream and custard filling. I've seriously died and gone to croissant heaven.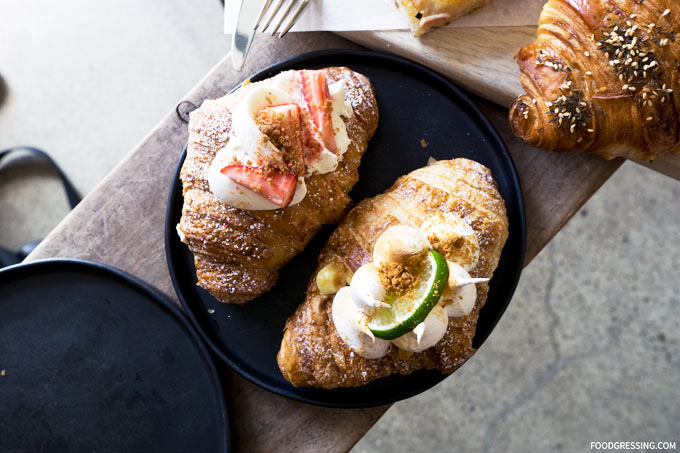 The meringue on the key lime croissants was a nice touch.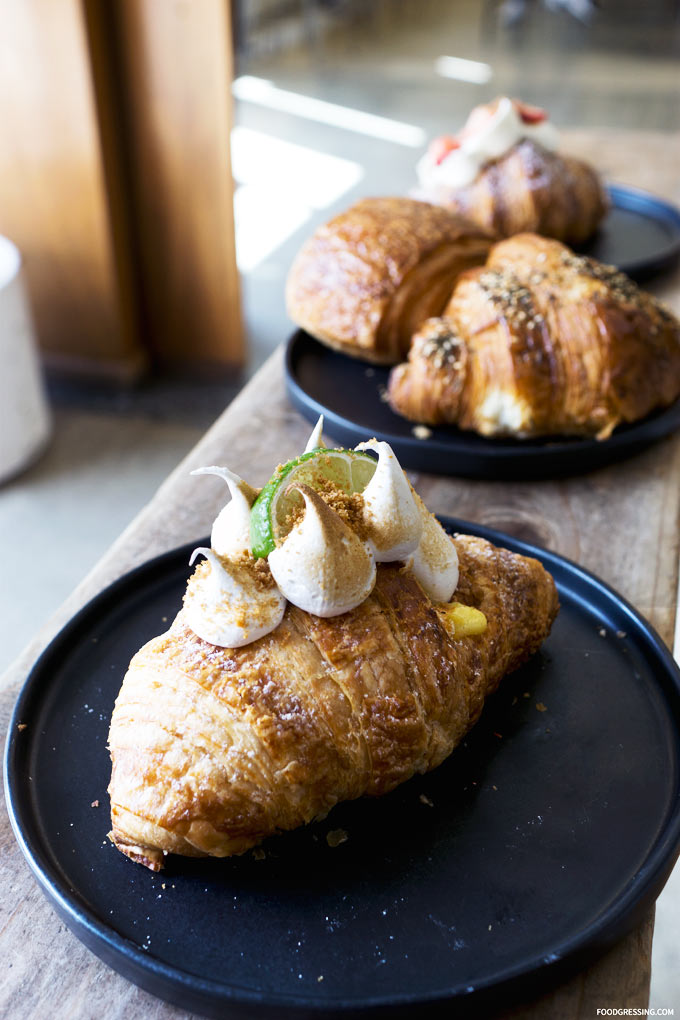 The Strawberry Shortcake croissant wasn't as sweet as the Key Lime, so it might be a good option for those want something less sweet.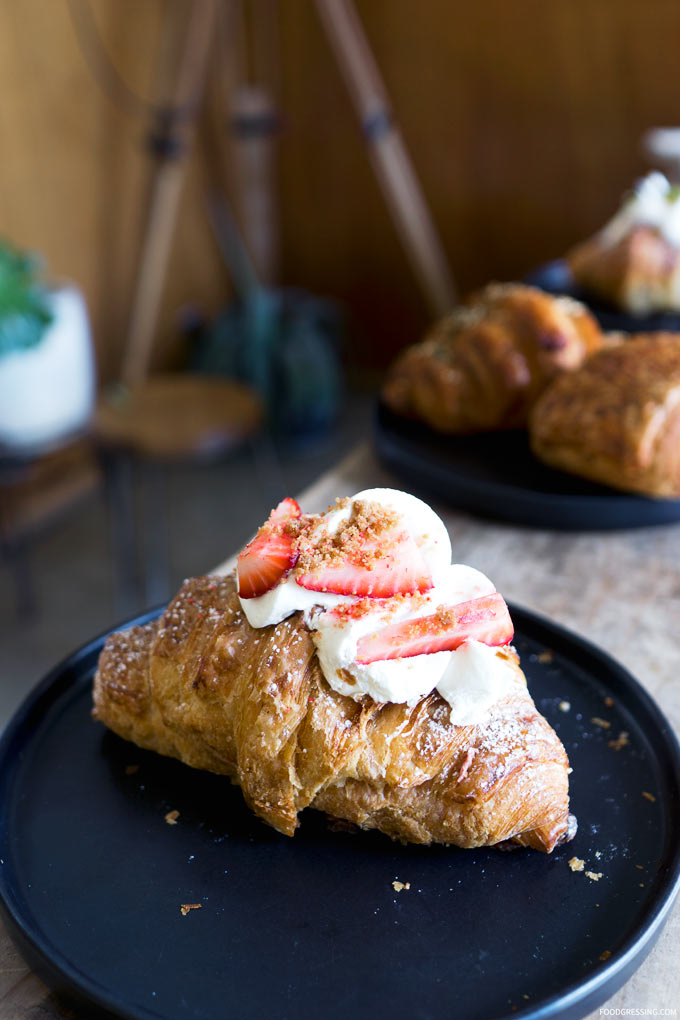 David also really enjoyed his bacon egg breakfast focaccia – a great savoury, breakfast option by the way – which had a delicious crust.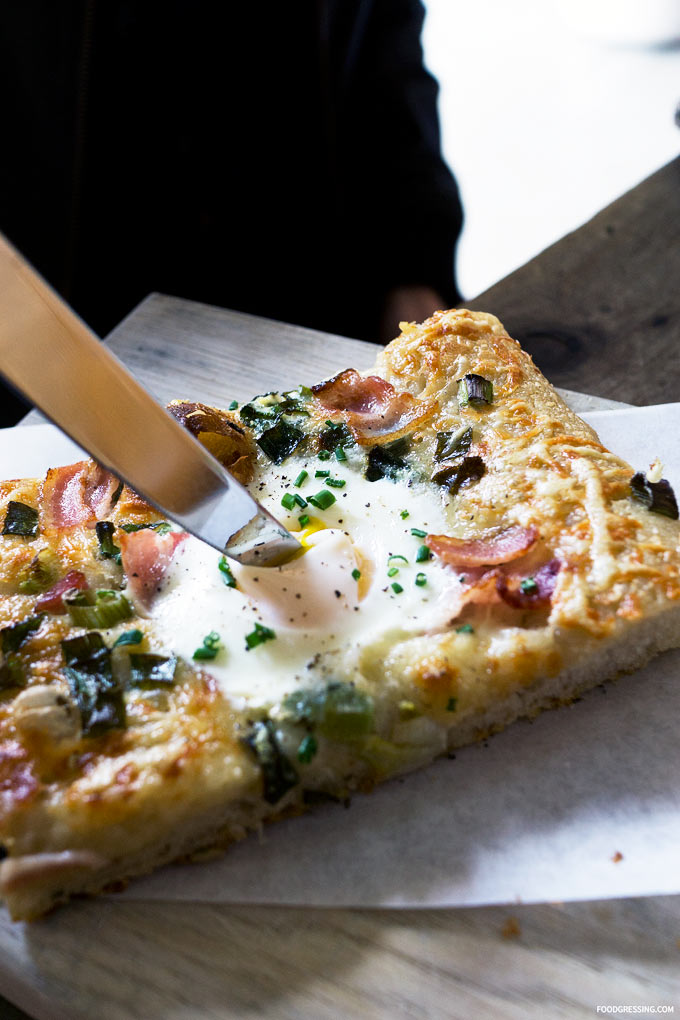 Overall Impression
The stuffed croissants at Vive La Tarte certainly had me excited and they are just as delicious as they looked. I really love the atmosphere inside Vive La Tarte and would love to revisit them again next time I am in San Francisco. Rating: 4.5/5
Vive La Tarte
Address: 1160 Howard St, San Francisco, CA
Website: ‎www.vivelatarte.com/