Back in May, I was collaborating with the Robson Business Improvement Association to showcase some top Robson foodie spots.   One of my favourite bakeries in Vancouver is Breka (see review here) and they have a location at Robson and Bute.  For the collaboration, I decided to feature their donuts ($1.25) and smoothies ($4.50).  Donut flavours were chocolate with sprinkles and strawberry.  For the smoothies, I went with strawberry and green tea.
Disclosure:  All food and drinks in this review were complimentary.  Opinions are my own.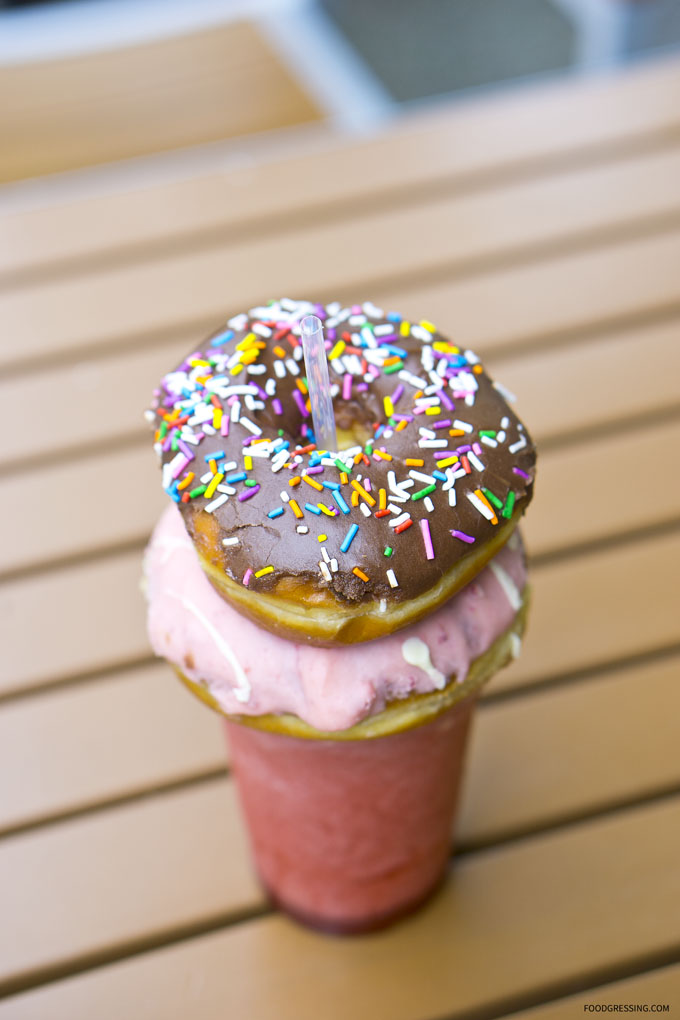 I'd personally recommend their donuts; the ones I bought which were fluffy, not sickeningly sweet, and had a delightfully chewy texture.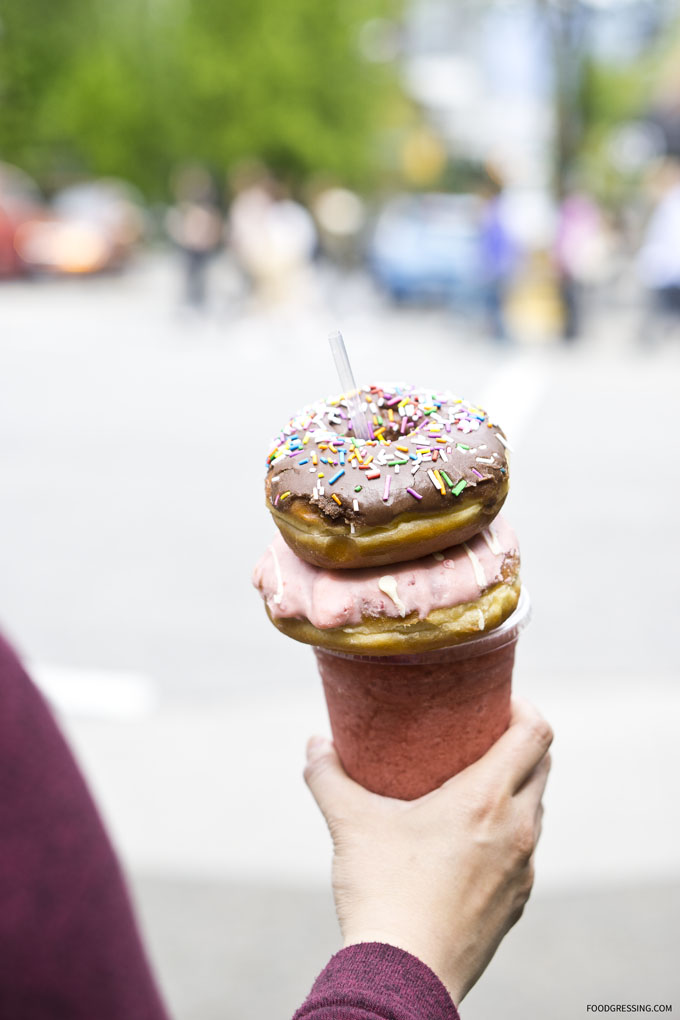 As for the smoothies, the strawberry tasted too artificial for my liking but the matcha one was reasonable.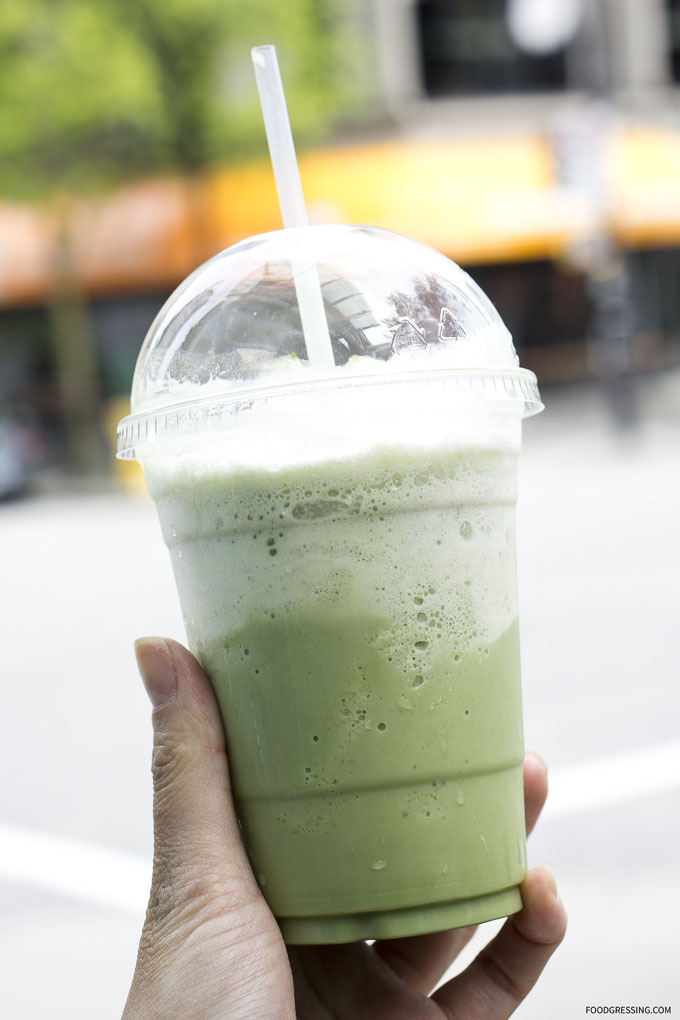 One of the great things about Breka is that they are open 24 hours which makes it a convenient place to study, grab coffee or even late night bites.  For more information on Breka, visit www.breka.ca.  Rating: 4/5