Ganache Patisserie is one of Yaletown's longstanding businesses specializing in French pastries and desserts. It was opened in 2003 by pastry chef, Peter Fong, who was inspired to open a pâtisserie after visiting France. The key ingredient in Ganache's menu is chocolate and more specifically, Cacao Barry chocolate from France.
I had come to know many years ago about Ganache Patisserie when they had a reputation of being *the* premier wedding cake designer in Vancouver. At that time, I was planning my wedding and Ganache Patisserie was featured in Vancouver's top end wedding publications like Real Weddings, Wedluxe and Perfect Weddings. They seemed like the best place to get a dream wedding cake.
Now, I inquired about obtaining a wedding cake from them but alas their pricing was outside my budget at $9 a slice. Considering the number of guests I had and their slice per person cost, I decided to go with another vendor. I hadn't tried their cake at that point and it wasn't until recently that I managed to try out a few of their offerings.
Vancouver Foodster Tasting Plates
Last fall, I visited Ganache Patisserie for the first time during Vancouver Foodster's Tasting Plates Yaletown Brunch event. At that time, I sampled their Pain au Chocolat, Brioche aux Pommes Amandes, Blanc Frasier, Sable Breton and Raspberry Vacherin. While everything was tasty, I didn't think that it was representative of the best of what Ganache Patisserie can offer. What they seem to be really known for are their cakes!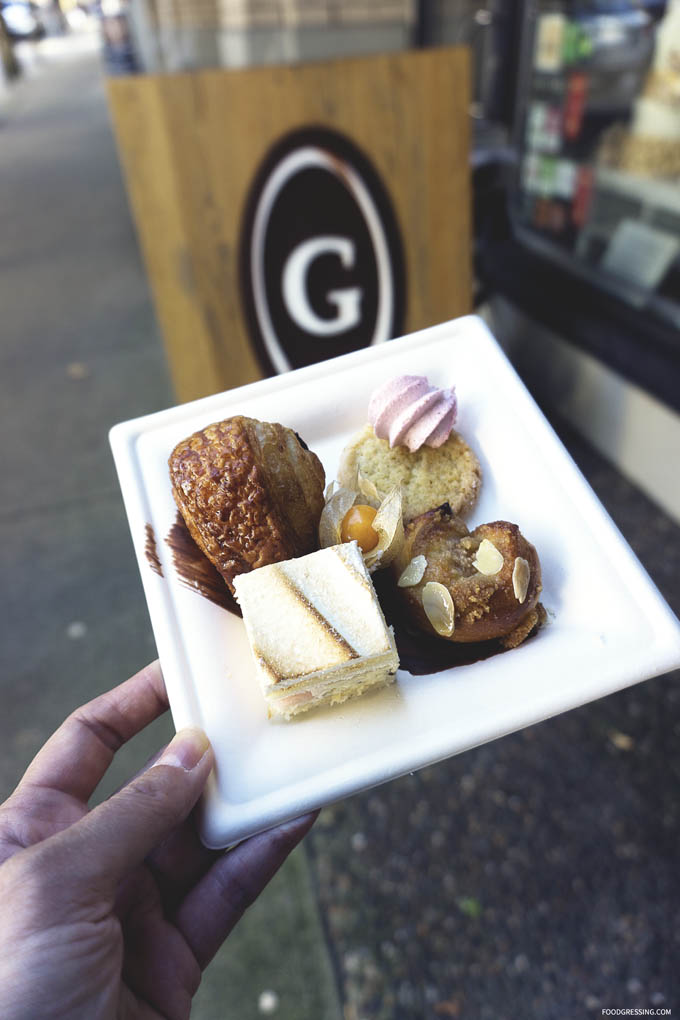 Last month, I decided to revisit Ganache Patisserie and try a few of their cakes: Chocolate-Banane and Matcha-Exotique.
Chocolate-Banane
A chocolate and banana flavour seems like a simple combination but Ganache manages to take this to the next level. The cake had a dark chocolate mousse, caramelized bananas, praline crunch, and hazelnut dacquoise. The cake was luscious and was very smooth and silky in texture. There was such a perfect balance between the chocolate and banana flavours; you could taste each of the flavours. To top it off, the praline and hazelnut really added some nice crunchy textures and beautiful nutty flavours. Bravo.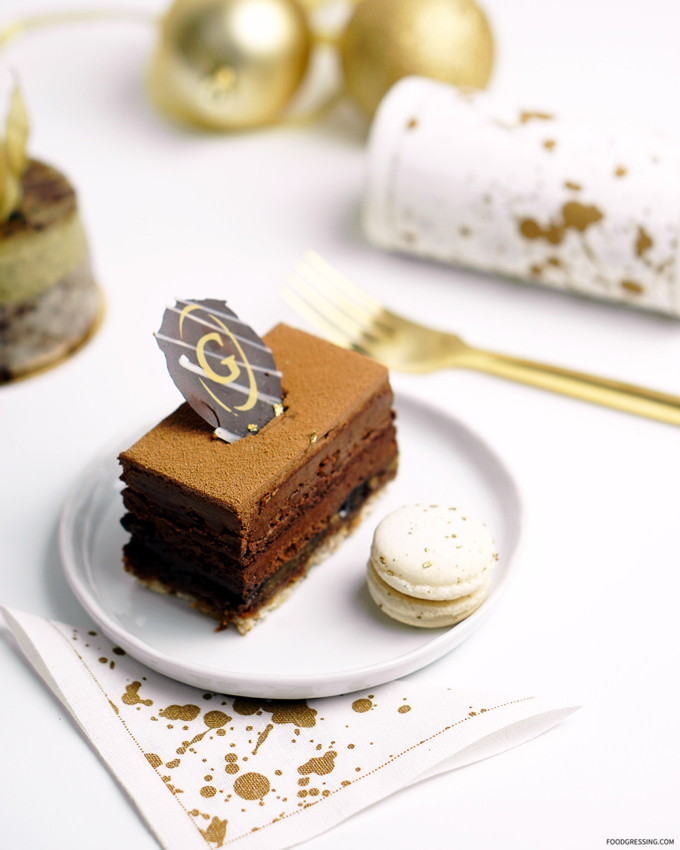 Matcha-Exotique
Vancouverites love green tea and ideally, every bakery in Vancouver should have one green tea item. At Ganache Patisserie, they have the Matcha-Exotique made with green tea mousse, passionfruit-mango gelee, lychee and a black sesame biscuit joconde. The green tea flavour was distinguishable while the black sesame flavour was less prominent. The passionfruit-mango really added some wonderful, citrus flavours to the dessert. The mousse texture was on point being silky and pillowy.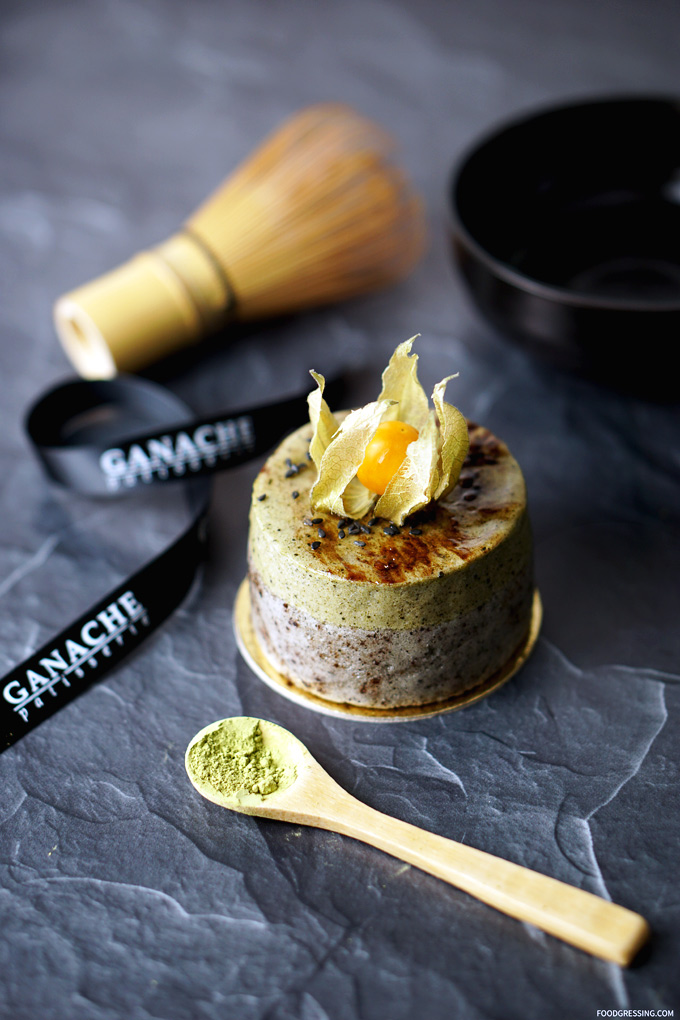 Plain Croissant
I also tried their plain croissant which was very good. It had a lovely golden, crispy exterior and nice inner, flaky layers. I found their croisant to be a tad denser than say the croissants from Beaucoup Bakery which are more light. Still satisfying nonetheless.
Overall Impression of Ganache Patisserie
I quite enjoyed the French baked goods and desserts by Ganache. I personally would revisit for their wonderfully executed and creative cakes rather than say, croissants and cookies. A recommended place to try in Yaletown. Rating: 4.5/5
Ganache Patisserie
Address: 1709 Broderick St, San Francisco, CA
Website: www.ganacheyaletown.com‎