When it comes to top bakeries in Vancouver, Beaucoup Bakery is certainly one of them. Since opening doors in 2012, Beaucoup Bakery has received much acclaim from the foodie community. Serving French-inspired pastries, childhood favourites with some twists, and scrumptious croissants, Beaucoup brings a bit of Paris to Vancouver. After a busy day recently, my husband and I visited Beaucoup for a much needed coffee break.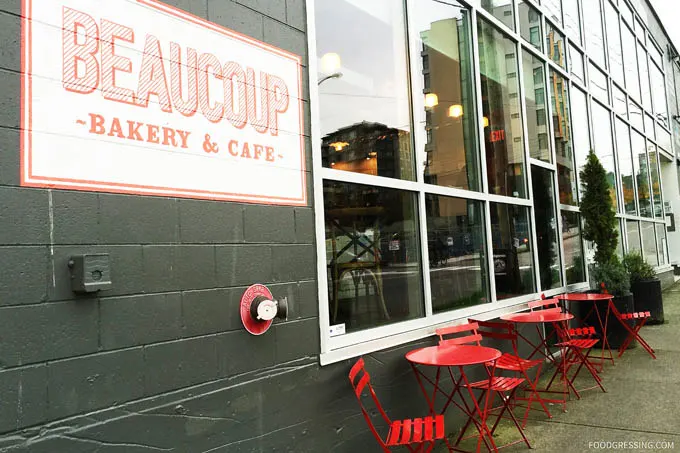 Stylish & Modern Cafe
Located at 2150 Fir Street in South Granville, Beaucoup Bakery is a small, stylish and modern cafe. There are a few free parking spots on the side of the cafe next to their beautiful red and white florale murale. Otherwise, it's paid parking in the area. There are several dining tables inside the cafe as well as a counter along the window overlooking the street. If it's a nice day, you might just want to get a seat at one of the three coveted red tables outside. The cafe is also located across a small park which would also make a nice spot to enjoy food and coffee.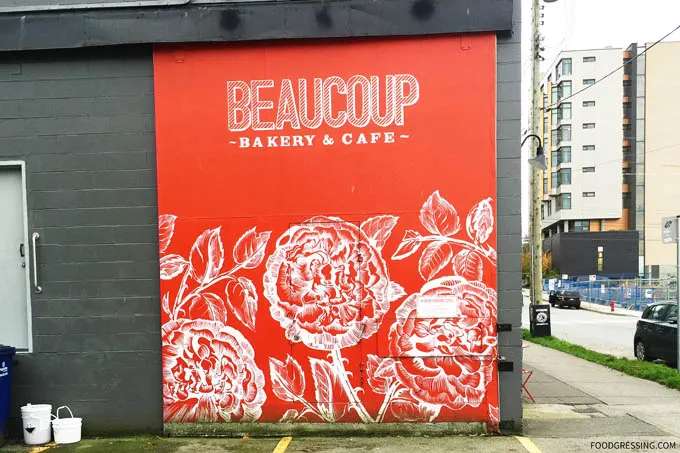 What We Tried
Coming in late in the afternoon, I was expecting choices to be limited. The tarts were mostly gone but croissants were fortunately plentiful. Coffee at Beaucoup is by 49th Parallel. We ordered a cappuccino ($3.75), a large drip coffee ($2.50), a croissant ($3.00), a pain au chocolat ($3.50), and an apple tart ($5.50).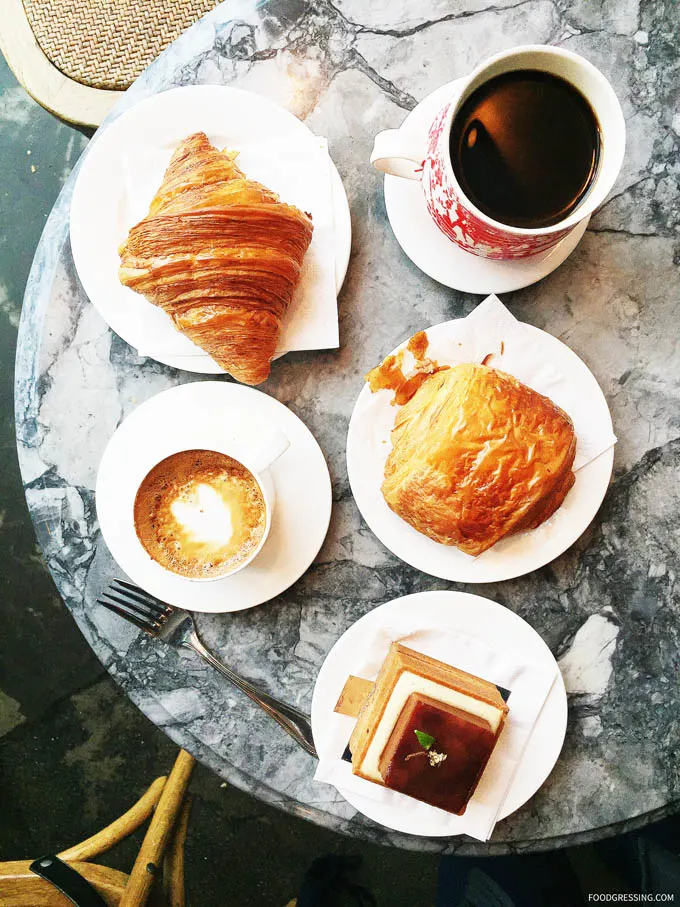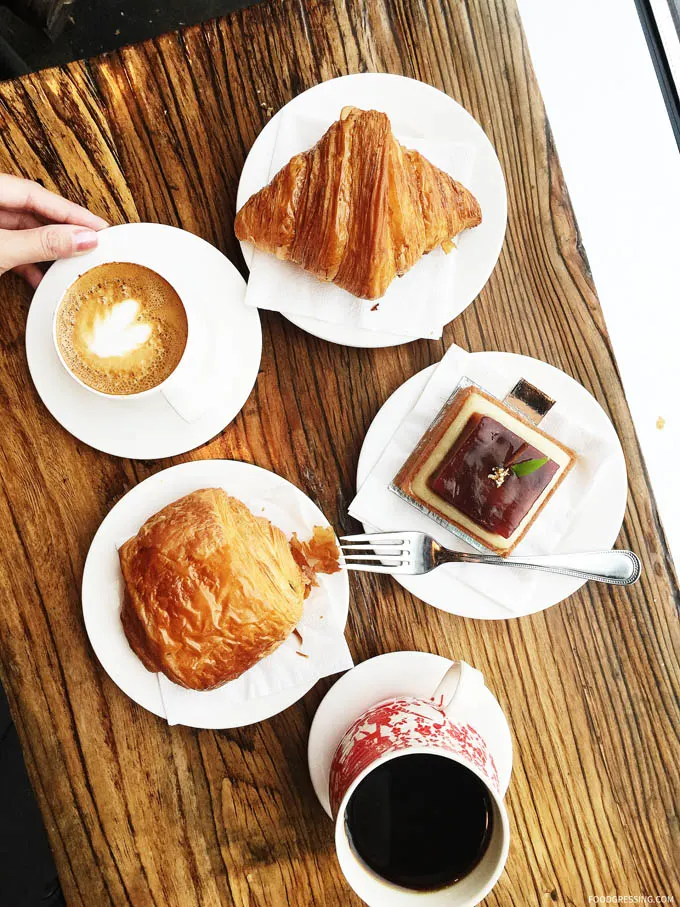 The croissants by Beaucoup are stuff that dreams are made of. Buttery, flaky, golden brown – these croissants were top notch and totally addictive. I liked how the croissants did not leave much grease on your hands. And when you first bite into them, there is that wonderful crunch sound.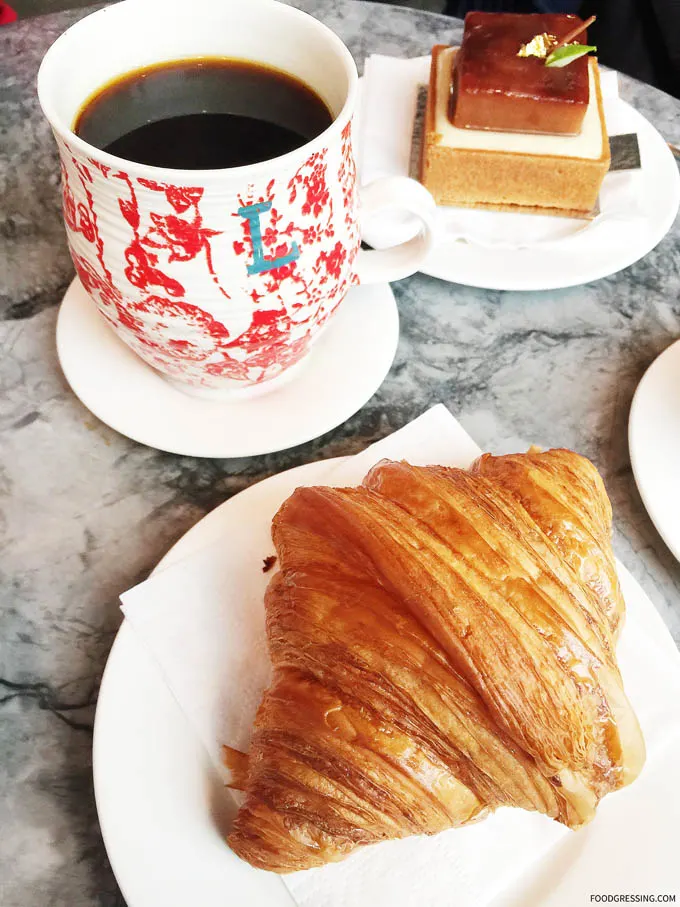 Just look how beautifully airy the croissant is on the inside. Glorious, I say.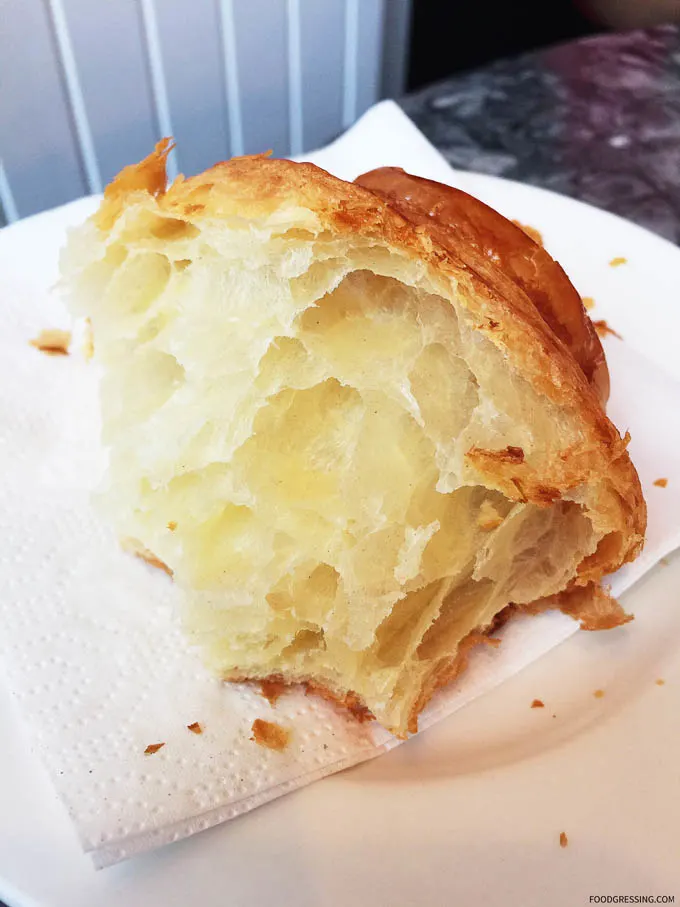 The apple tart was also an outstanding dessert made with apple purée, vanilla bean cream in a sweet tart crust. It was wonderfully complex and delicious. First, the crust is just crazy good – buttery, rich, light, crisp and cookie-like. That is filled with a luscious and silky vanilla bean cream. It's the real deal as shown by the vanilla pod seeds. To top it off is a layer of apple purée that is smooth and has a slightly sour taste. I really enjoyed the different tastes and textures in this tart.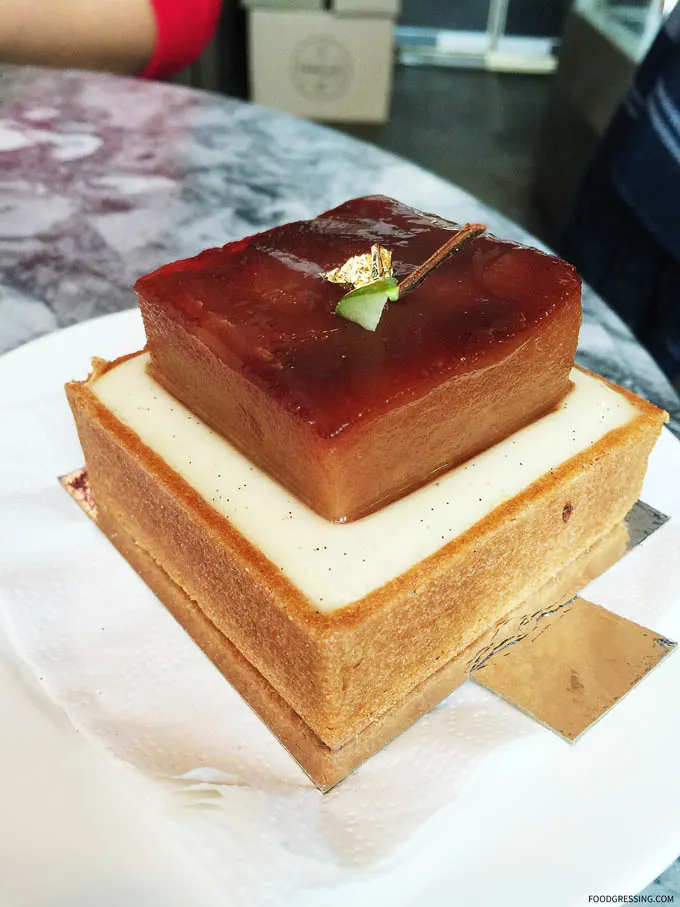 Overall Impression of Beaucoup Bakery
Beaucoup delivers high quality Parisian-style pastries and desserts at reasonable prices. Great place to catch up with friends or enjoy a cup of coffee paired with a tasty treat. Rating: 4.5/5
Website: http://www.beaucoupbakery.com/