The Vancouver Foodster Tasting Plates Yaletown Brunch took place this past Saturday. Attendees visited four Yaletown eateries to sample some of the brunch offerings. Here's a look at what I experienced at each of the tasty stops.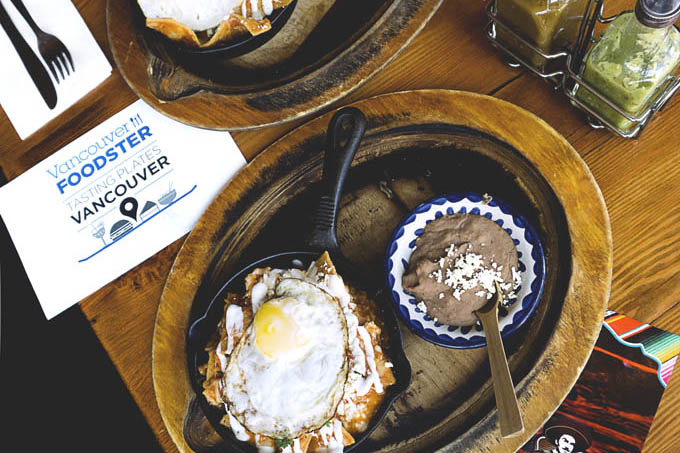 Disclosure: My ticket to the event was complimentary. Opinions are my own.
Patron Tacos & Cantina
Traditional Mexican cantina, Patron Tacos, on Robson offered a hearty plate of Red Chilaquiles. This dish featured fried corn tortilla chips dipped in red tomato sauce, mixed with melted cheese, sour cream, onion, cilantro and topped with a fried egg. On the side was refried beans. Look at all that cheesy goodness!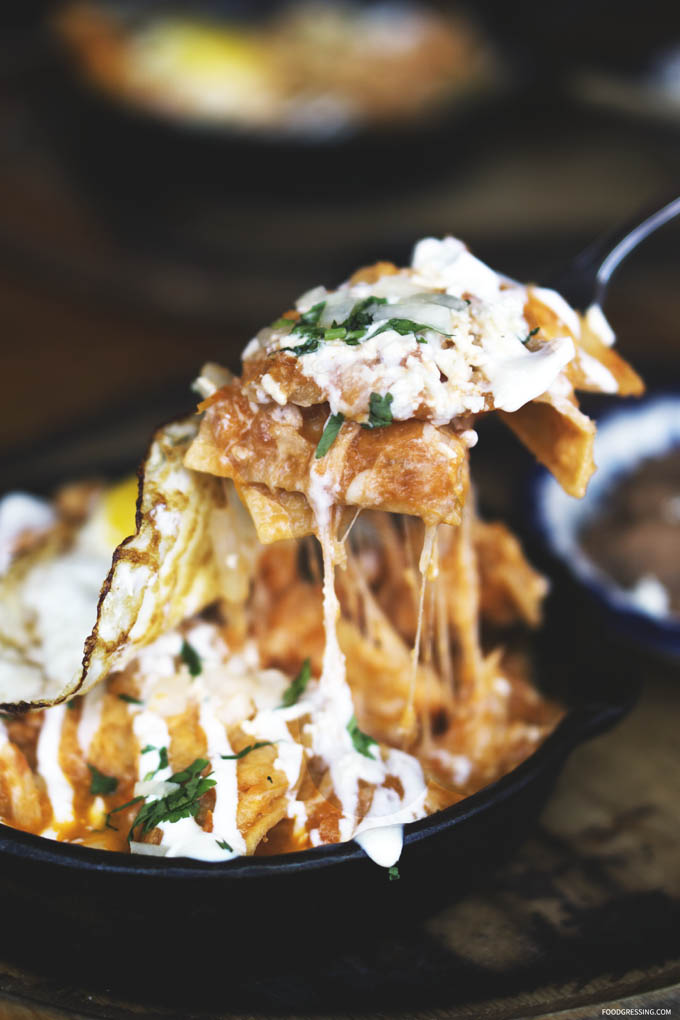 Living Produce Aisle
One of the refreshing stops was Living Produce Aisle, a unique smoothie and salad bar where their green ingredients are grown onsite within urban cultivator appliances. We tried their Peanut Butter Smoothie, Wheat Grass shot and Signature Salad.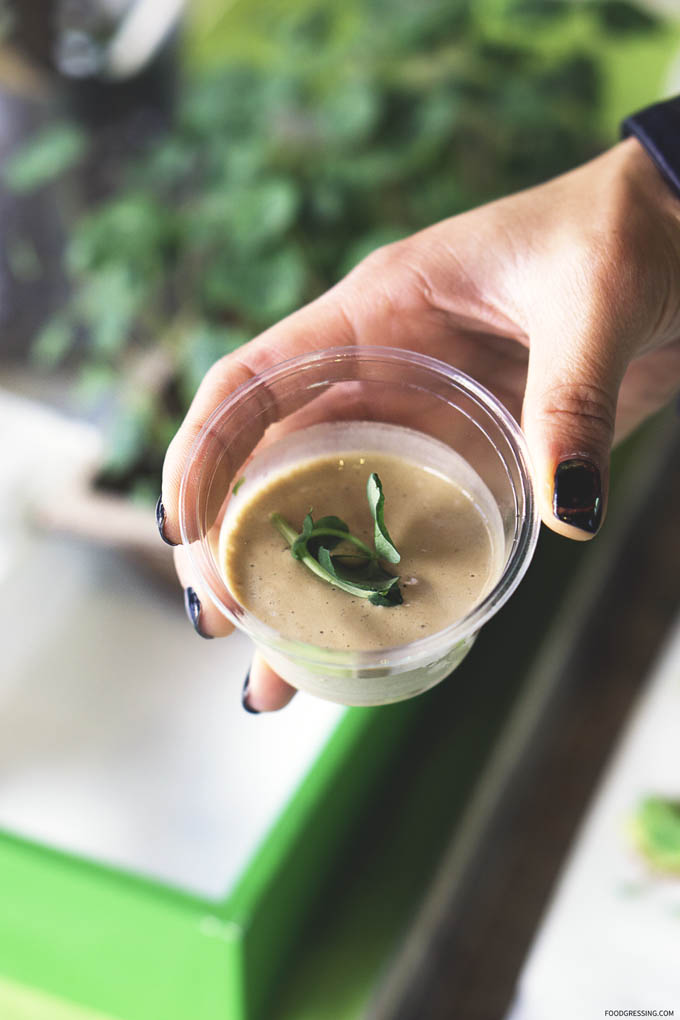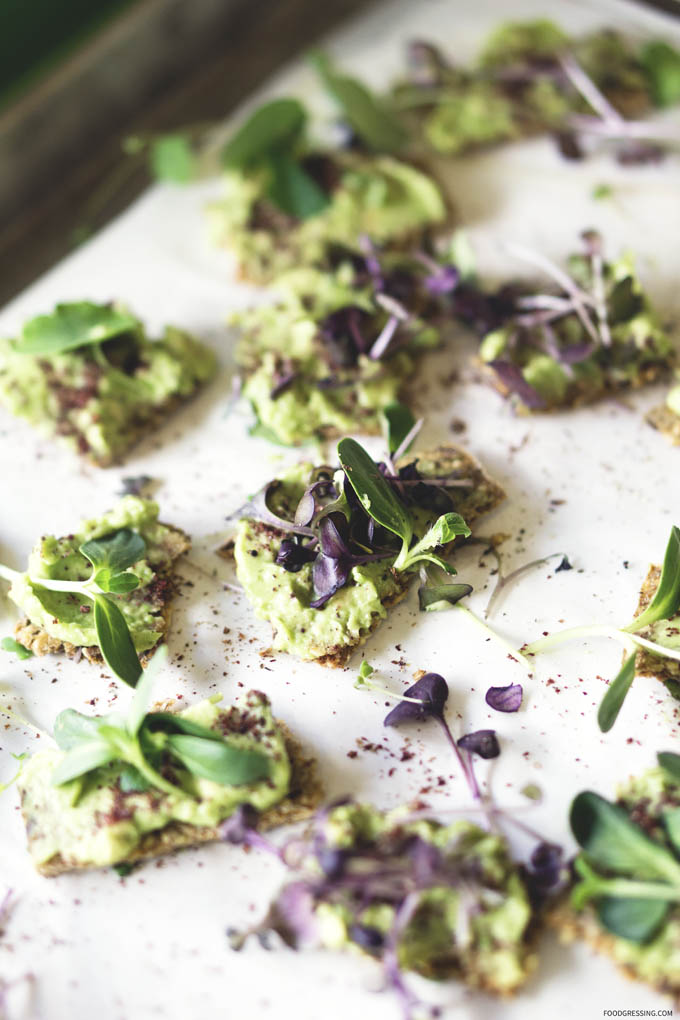 Cha Le Tea Merchant
Next up was Cha Le Tea Merchant, a cafe and tea retailer which offers tea and toast pairings. Their tea is brewed using state-of-the-art equipment which can control temperatures and brewing times. We tried three their tea and toast pairings: Dragonwell Tea with Tuna Spinach Toast; Honey Matcha Tea with Shrimp Avocado Toast; and Iced Raspberry Creme with Truffle Ricotta Hazelnut Toast.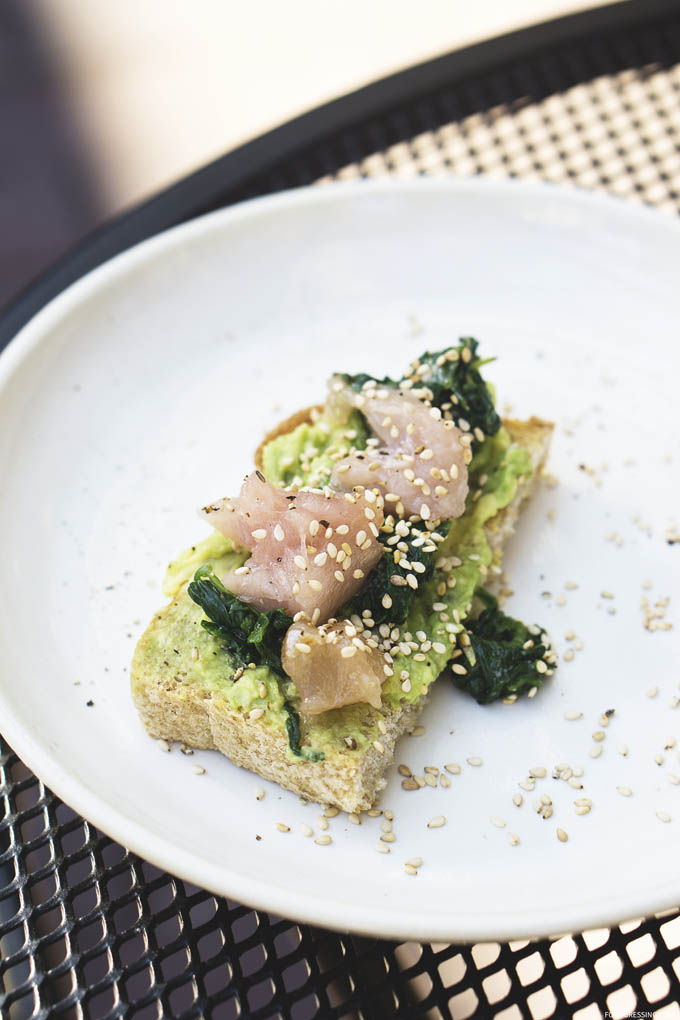 Ganache Patisserie
We finished our tour on a sweeter note at Ganache Patisserie. There we sampled a tasting plate with Pain au Chocolat, Brioche aux Pommes Amandes, Blanc Frasier, Sable Breton and Raspberry Vacherin.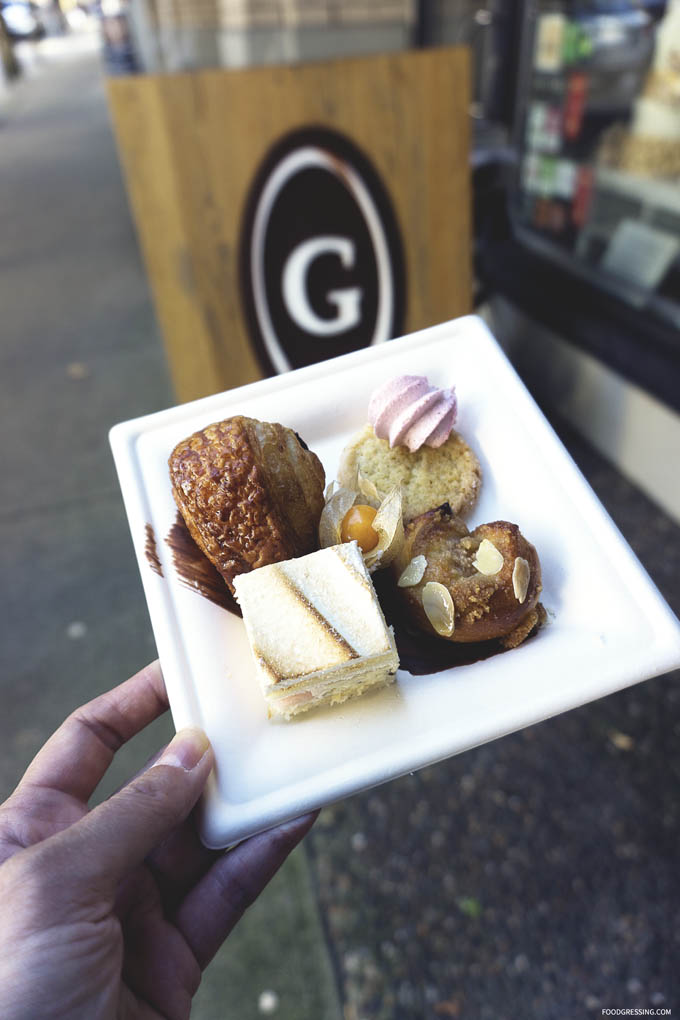 For more information on Vancouver Foodster Tasting Plates, visit vancouverfoodster.com.