Newly opened on Commercial Drive is Spade, an Italian cafe and restaurant by Prado Owner, Sammy Piccolo. Doubling as a coffee shop and bistro, the eatery operates as a place for espresso-based drinks and treats in the daytime and transforms to a restaurant serving cocktails, wine and family-style plates in the evening. Located at 1858 Commercial Drive, this Italian 40-seat cafe/restaurant is Piccolo's interpretation of an Italian coffee bar. I was recently invited to a media tasting of Spade. Here's a look at what they are offering.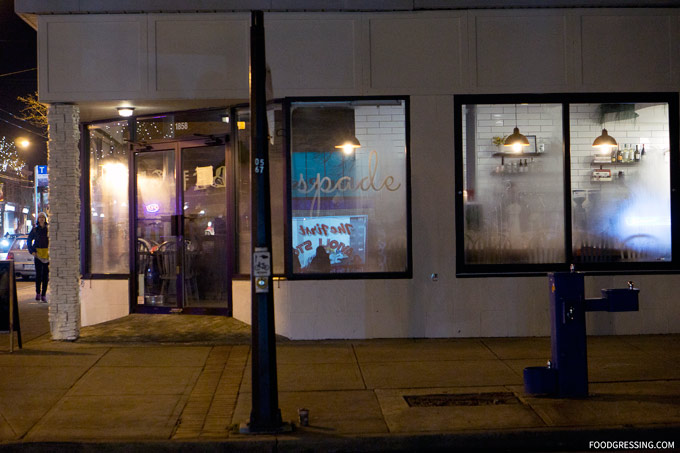 Spade Menu
Helming the kitchen is Kathleen Peace (formerly of Royal Dinette) and her menu includes lunch sandwiches like Italian Hoagies for lunch; dinner plates like Tomato Braised Octopus and Italian Sausage and Gnocchi; sweet treats like Apple crisp with chantilly cream; and brunch offers like Meat Breakfast Sammy, Berry Toast and Eggs in Purgatory.
Cocktail offerings include Classic Caeser, Prosecco Mimosa and Espresso Martini and more. For beer, Spade serves Powell Street, 33 Acres and Parallel 49.
What I Tried
Disclosure: All food and drinks in this review were complimentary. Opinions are my own.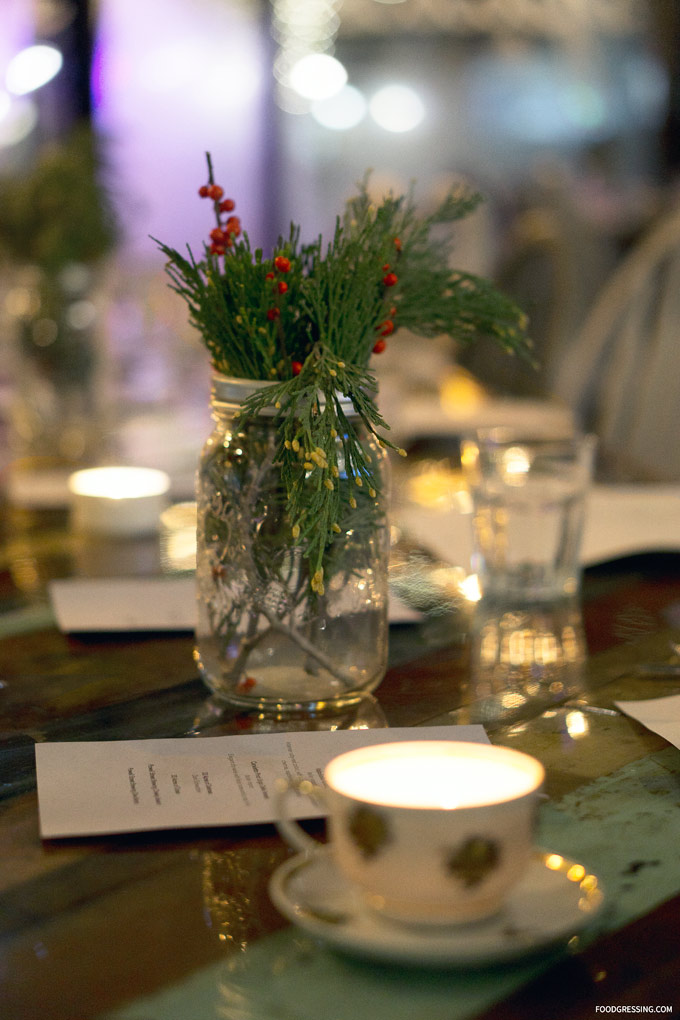 Prosecco Margarita
As a featured cocktails of the evening, the Prosecco Margarita had lime, hornitos, tequila, aperol, and prosecco.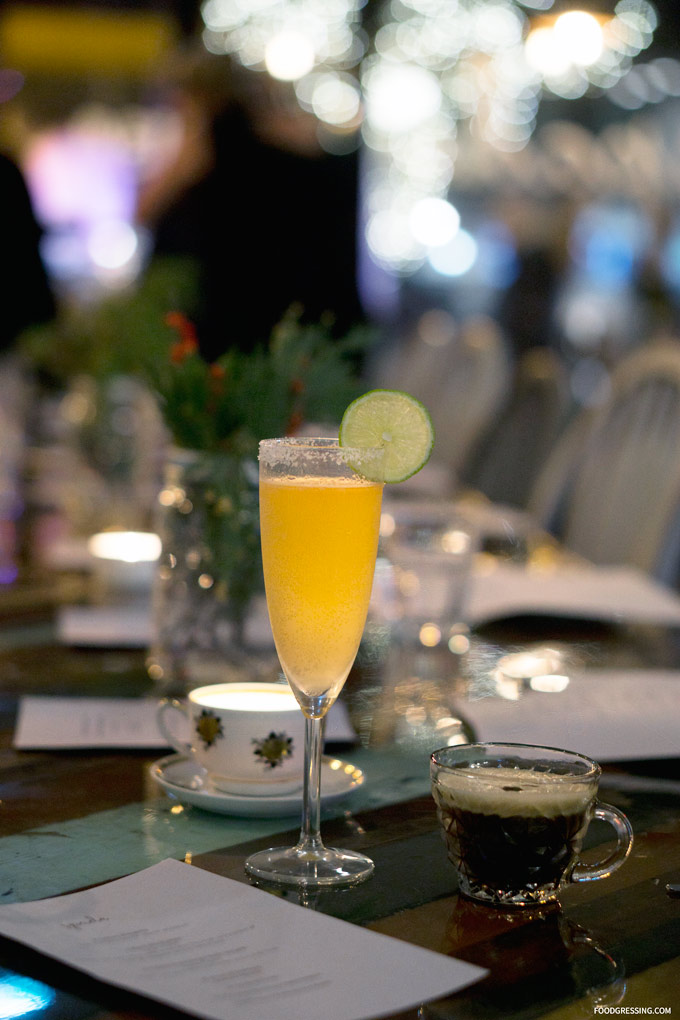 Amuse Bouche: Insalata di Halloumi
To start, we had an amuse bouche of berries, pesto, walnuts, endive and halloumi.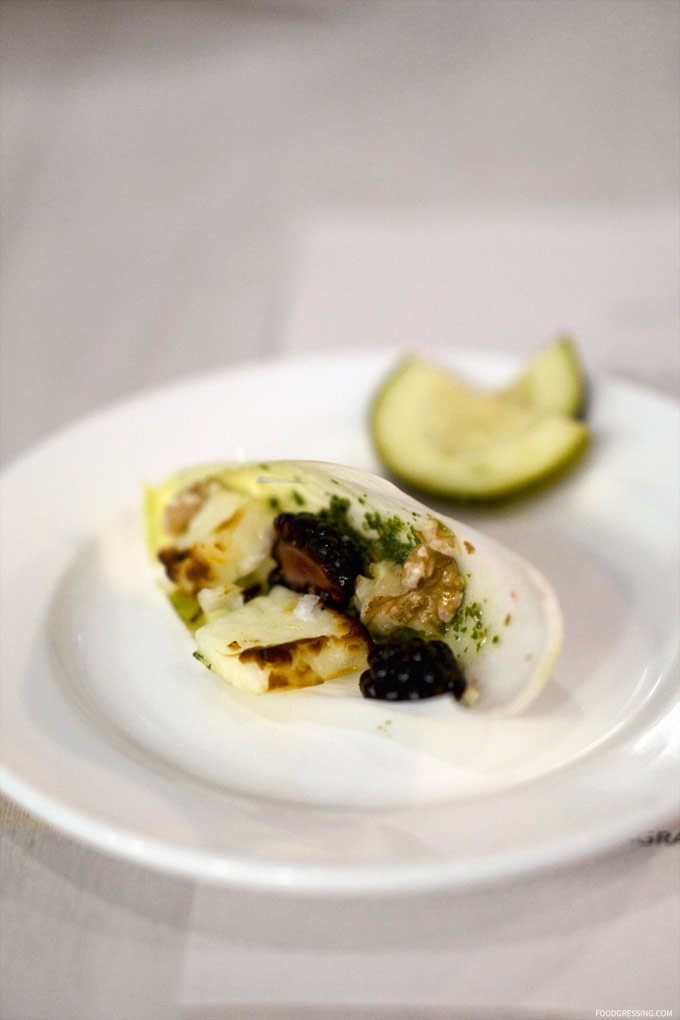 First Course: Nachos Italiano
The nachos had plenty of gourmet fixings including eggplant, roasted red pepper, pickled red onion and salsa verde. The chips were wonderfully crispy and I quite enjoyed the Italian-takeof these nachos.
Second Course: Cauliflower & Gnocchi
It's hard to go wrong with roasted vegetables and Spade's cauliflower hits the spot. The cauliflower dish was also very delicious being crisp on the outside and tender on the inside. It came with ricotta, salsa verde and seeds.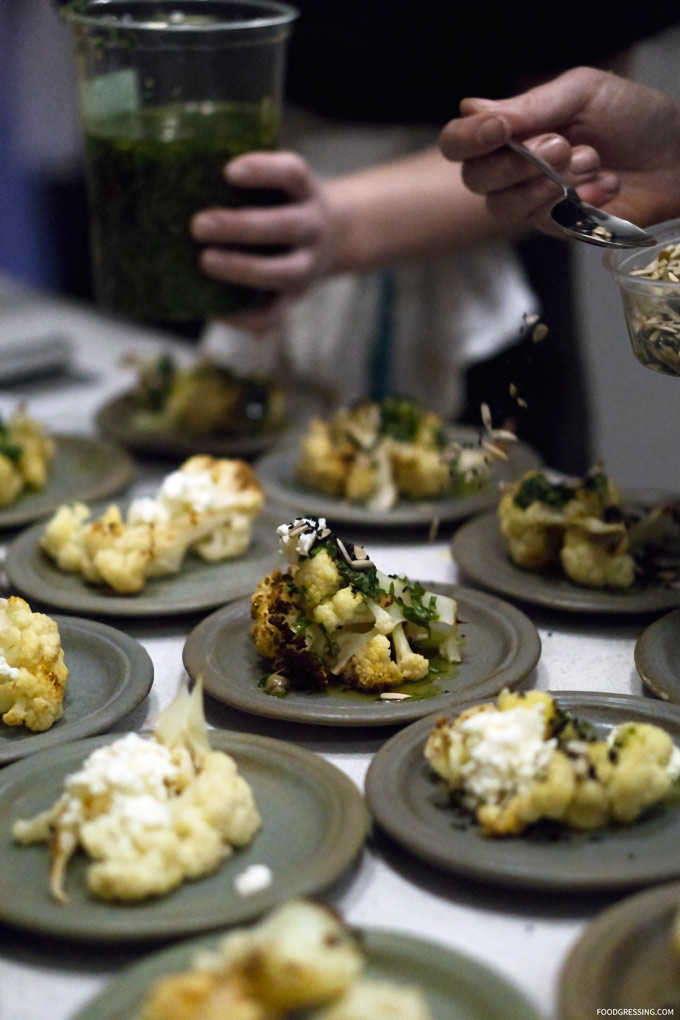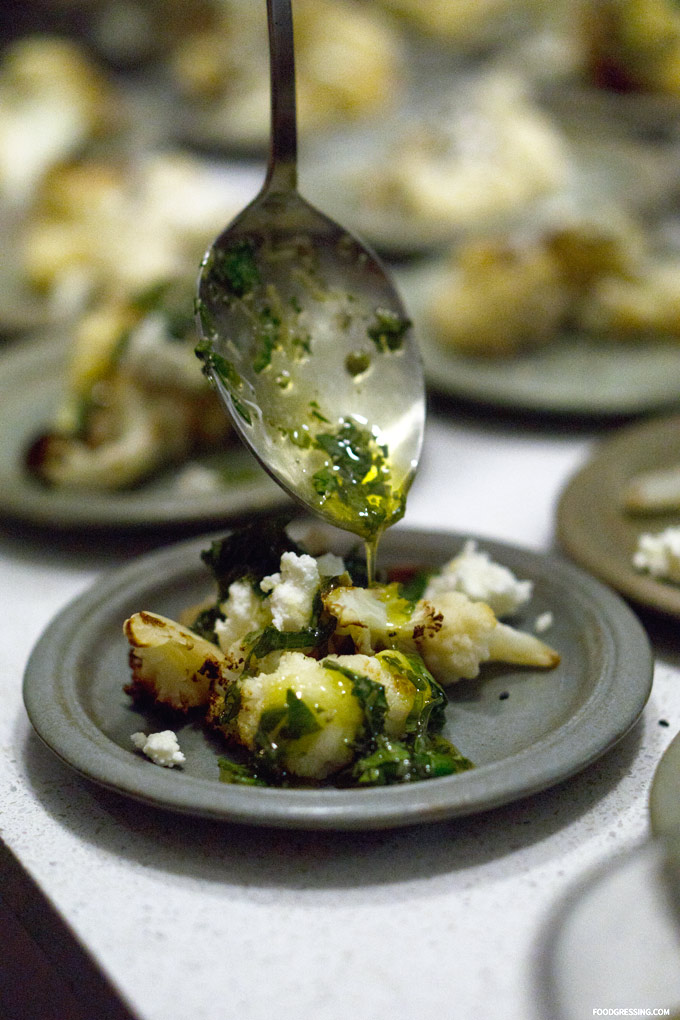 The Gnocchi was soft, pillowy, smooth but still somewhat firm on bite. It came with a really interesting sauce: squid ink! The squid ink just added a subtle, savoury flavour.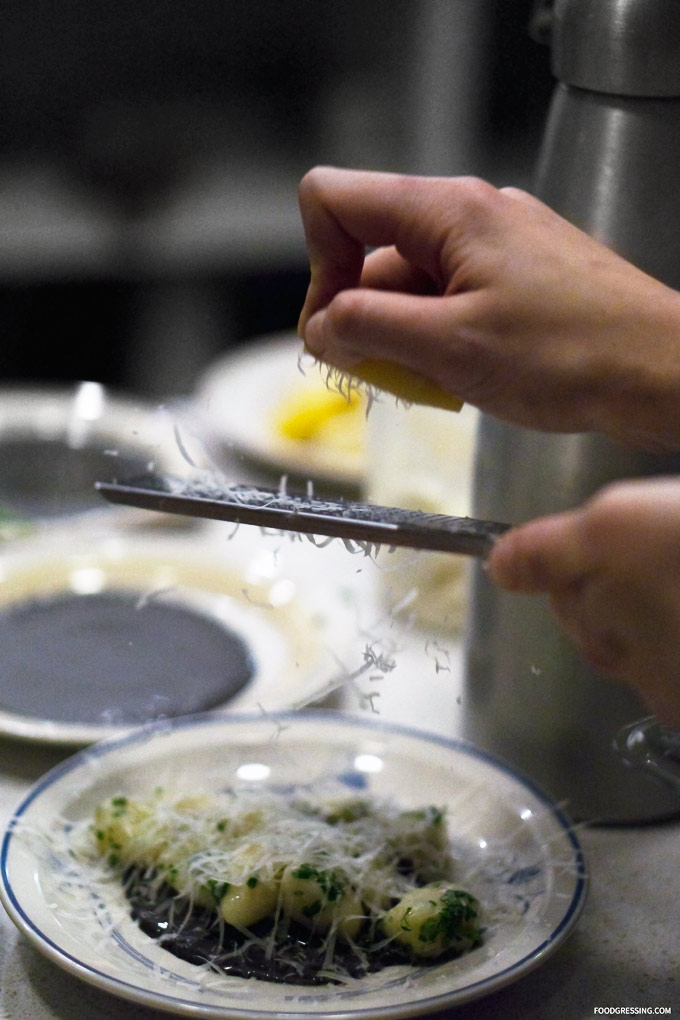 Third Course: Octopus Conserva & Pappardelle with Lamb Shoulder Ragu
The tender yet nicely chewy octopus had an artichoke soubise, potato, dill and pickled vegetables.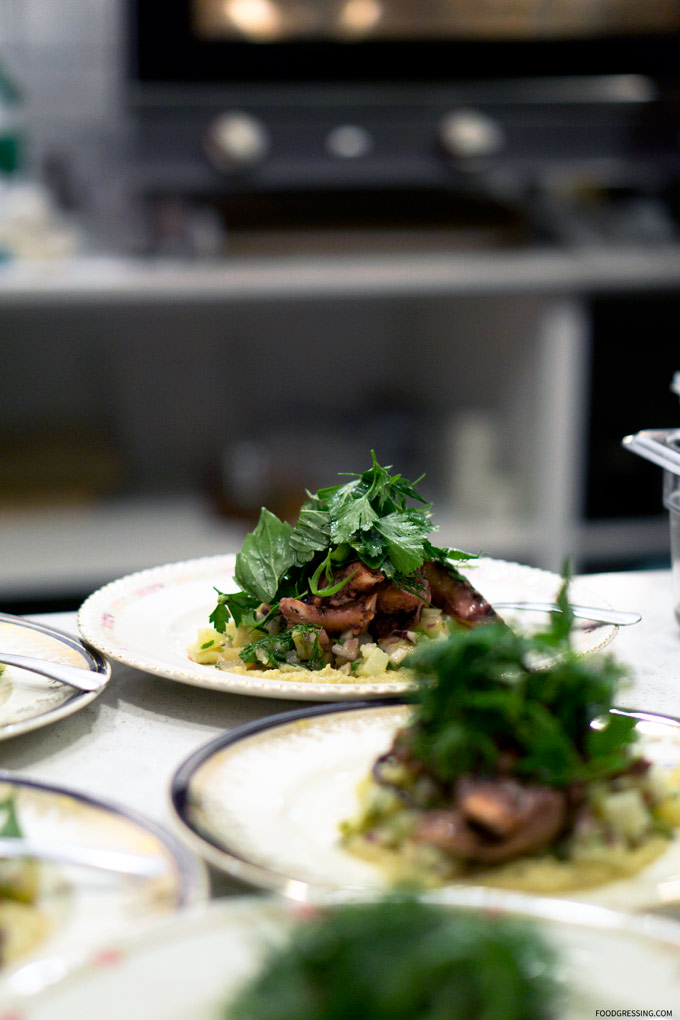 My favourite of the evening was the papardelle with lamb shoulder ragu. The pasta was perfectly al dente while the ragu was a luscious, rich sauce with great meaty flavour. I loved the melt-in-your-mouth lamb pieces. A well-executed dish that I would gladly have again!
Fourth Course: Burrata & Meatballs
We also enjoyed the fresh Burrata with fennel, citrus, serrano jamon, basil and breadcrumb. The serrano was salted, sweet and bitter which contrasted the creamy, smooth burrata.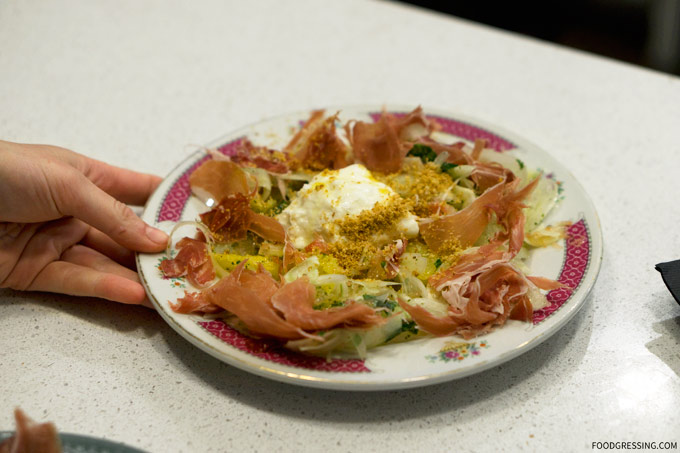 Italian meatballs with rosemary garlic cream, mushrooms, braised endive, gorgonzola and walnuts rounded out the entree offerings.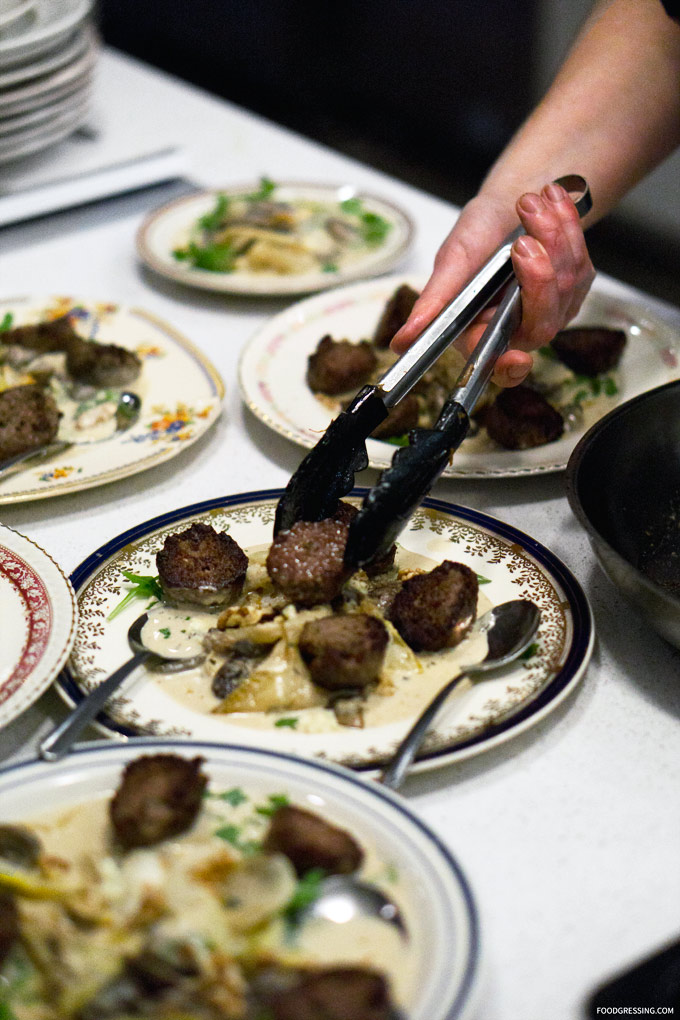 Finale: Coffee & Cake
And to cap off a fantastic meal, cafe latte panna cotta paired with chocolate cake.
Overall Impression
I enjoyed the well-executed, tasty, family-style dining at Spade. My favourite dishes of the evening were the Nachos Italiano, Cauliflower, and Pappardelle with Lamb Shoulder Ragu. I would recommend others to try their dinner service. I plan to visit them during the daytime soon to try out their brunch.
Spade Coffee Spirits & Treats
Address: 1858 Commercial Drive
Website: www.spadecoffee.ca‎