This past Christmas, White Spot locations at Kingsway in Vancouver and Richmond Centre opened for lunch on Christmas Day to raise much needed funds for two local charities. 2017 marked the 16th consecutive year for this yuletide tradition. This year's fundraiser generated $12,488 at Richmond Centre and $8,894 at Kingsway Vancouver for the Richmond Hospital Foundation and Variety – The Children's Charity, respectively. Since its inception, more than $222,000 has been raised by the luncheon, in which all proceeds, staff time and tips from the afternoon are donated for a good cause.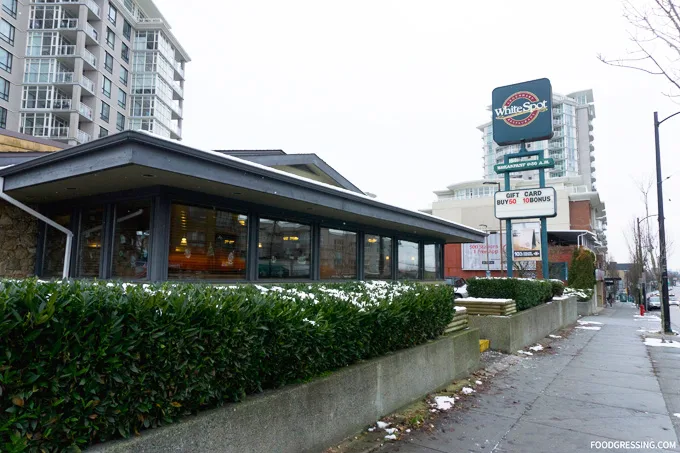 My family and I attended the Christmas Luncheon at the Kingsway location to support the cause. We put our name down on the wait list at 11:20 am and our wait was an hour. TIP: The wait was minimal after 1 pm so it might be better to come in at the time next year! There was also a takeout window available if you didn't want to wait.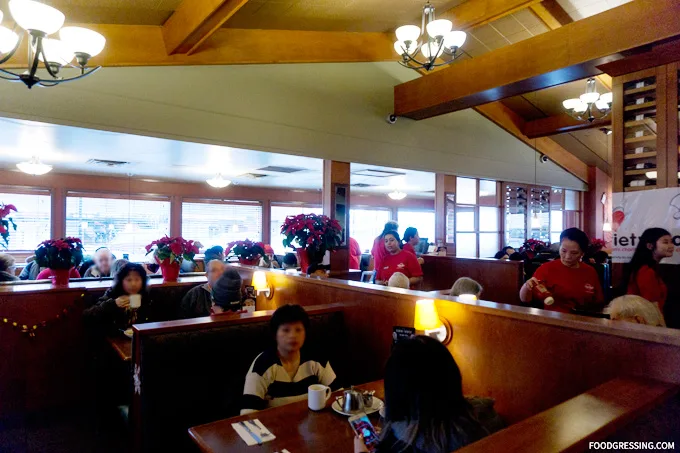 Christmas Day Menu
The restaurants were open from 11 am – 3 pm and a special set menu was offered including Legendary burgers and other Spot Classics.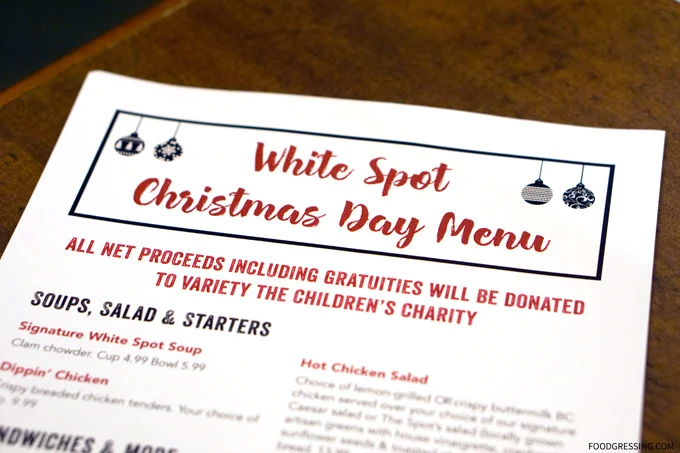 What We Had
My family enjoyed the Double Double, Chicken & Mushroom Fettuccine Alfredo, and Dippin' Chicken.
Double Double
My husband had the Double Double which was a ½ lb beef burger made with double beef patties, double cheese, lettuce, tomato, Triple "O" sauce & double dills. He found the burger tasty but a bit too thick to eat! A Legendary would have been a more practical choice for him.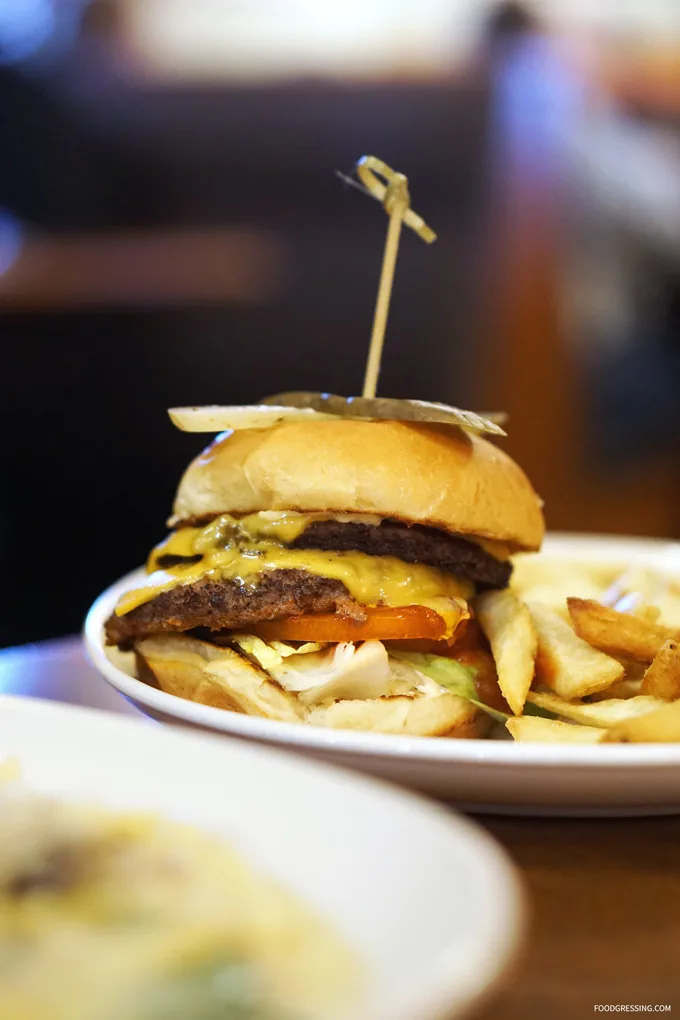 Chicken & Mushroom Fettuccine Alfredo
This is my go-to dish at White Spot. It had a lemon-grilled chicken breast over fettuccine noodles tossed in a classic Parmesan cream sauce with sautéed mushrooms and spinach. On the side was garlic panini bread. The chicken was a sizeable piece and was very tender. The sauce was wonderfully creamy and all the noodles were nicely coated with the sauce. I loved the earthy flavors from the mushrooms.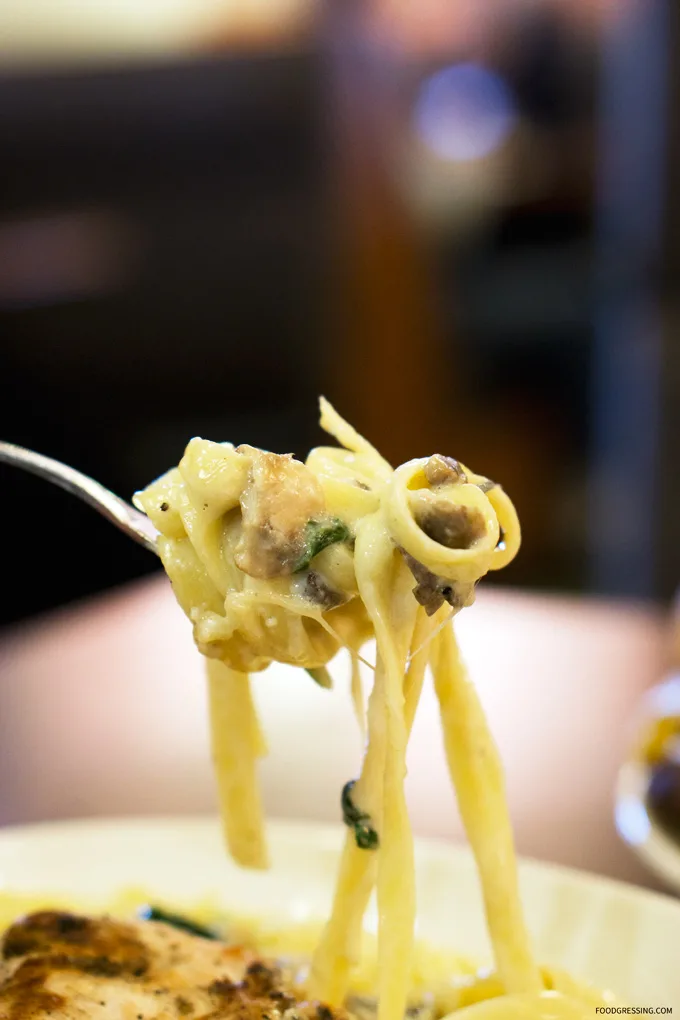 Dippin' Chicken
My son *loved* the crispy breaded chicken tenders and honestly, adults would too! I tried some of it and they were crazy good. The coating was light but well-seasoned and crispy while the meat was very tender.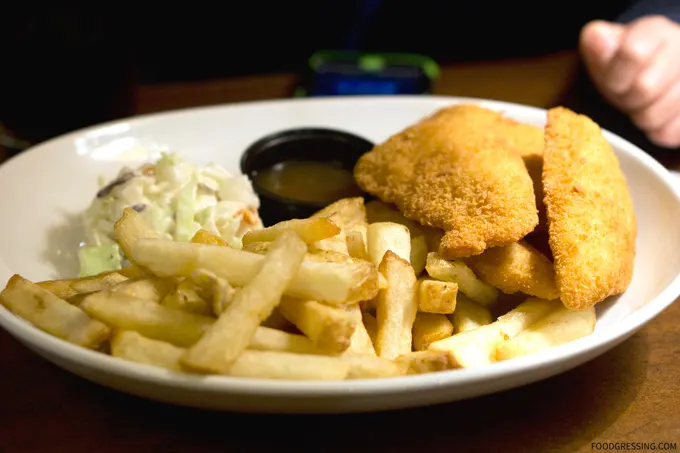 Service
Despite how busy it was, staff were most certainly in the Christmas spirit and were working well together to make it all happen. Kudos to the girls at the front who were managing the seating and the wait list. They were friendly and put on a great attitude while managing those who were waiting. Table service was on point as well with orders being taken, food being delivered and bill brought to us all in a timely manner.
Overall Impression
My family and I very much enjoyed our Christmas Luncheon experience at Whitespot. Aside from the food being solid White Spot quality, the meal was enhanced by the friendly demeanor of the staff. Getting in as a large group seemed a bit challenging so I would recommend this experience for smaller parties. I would be interested to support White Spot's Christmas Luncheon again in the future. Rating: 5/5