In recent years, Vancouver has seen a few burger chains expand into the city. Unfortunately, these new openings were met with subsequent closures like Relish Gourmet Burgers location on Davie and Caliburger on Thurlow. New to Vancouver's restaurant scene is Johnny Rockets, a L.A.-based franchise which was founded in 1986. Johnny Rockets Vancouver opened at 755 Nelson Street this past fall while two other Canadian locations are already operating in Victoria. I visited this Vancouver location a few months ago with a few other foodies to try them out.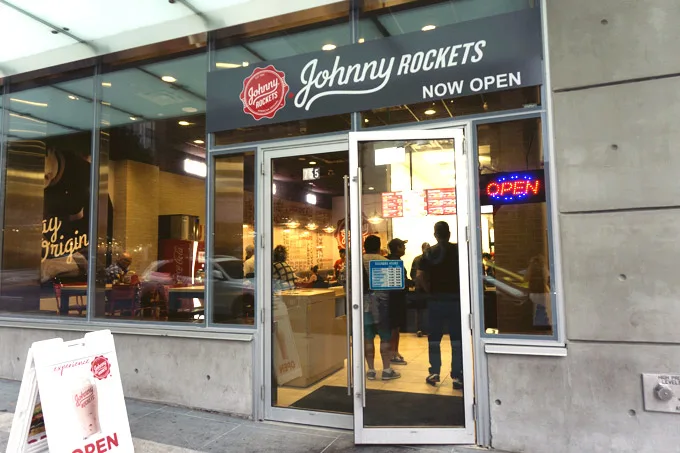 Note: Except for a small sample, none of the food in this review was complimentary. This review is done anonymously. Opinions are my own.
Johnny Rockets Menu
Known for a retro diner-style menu, Johnny Rockets Vancouver serves classic hamburgers, fries, onion rings, and world famous milkshakes. Since my visit a few months ago, burger combos with a large fries and large soda ranged between $13 – $15. Since then, it appears the restaurant has lowered its pricing to be just $9.99. A new milkshake flavour that was developed just for the Vancouver market is the Matcha Green Tea Milkshake.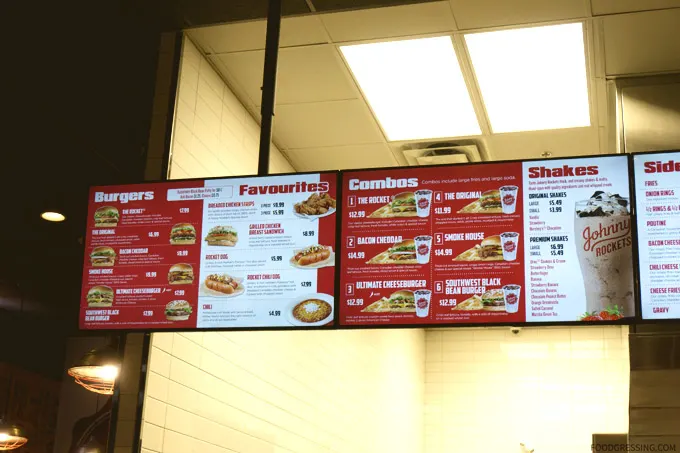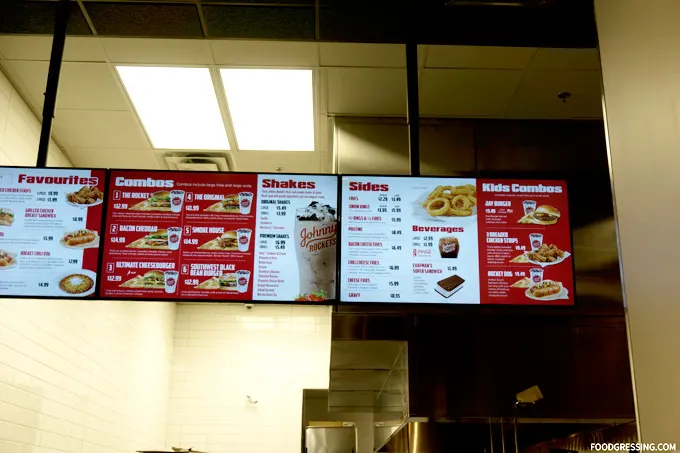 Clean & Modern
I was expecting Johnny Rockets to have a sort of retro-diner vibe but this didn't seem to be the case with their Vancouver restaurant. The interior seemed modern with a mix of dining tables, high top tables and booth seating.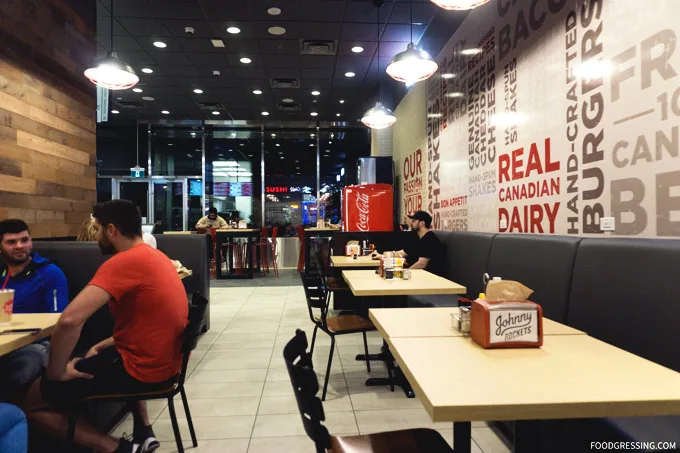 What I Tried
I ordered The Rocket which was a classic cheeseburger featuring Canadian cheddar cheese, lettuce, tomato, white onion and special sauce. For a side, I went with regular French Fries.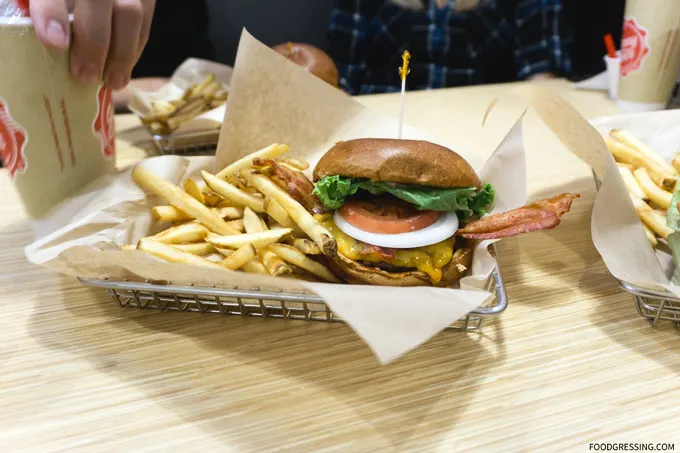 The burger was simple and good. The patty size was OK (maybe could be a bit thicker), had a reasonable meat flavour and juiciness. Lettuce was nicely crisp while onions and tomatoes seemed fresh. The melted cheddar was on point.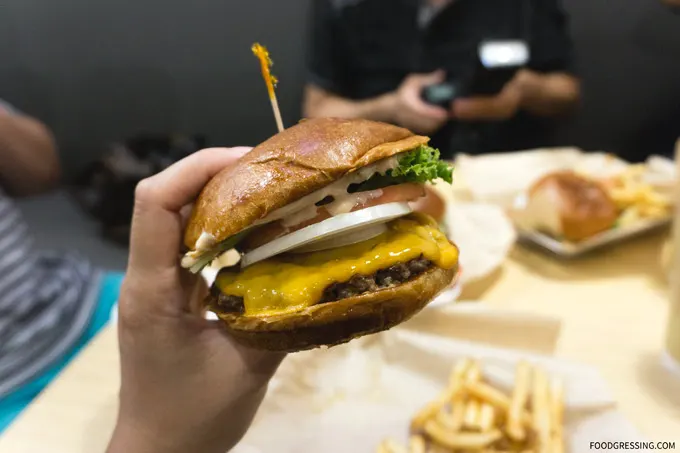 One person from the group had The Smokehouse – thick-cut smoked bacon, crispy onion rings, Canadian cheddar cheese and their special
recipe "Smoke House" BBQ Sauce.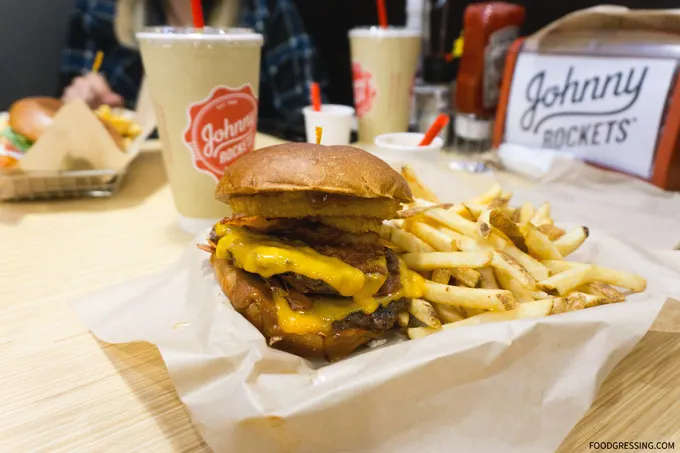 We were also given a complimentary Chocolate Milkshake sample which I found to be too thick and sweet.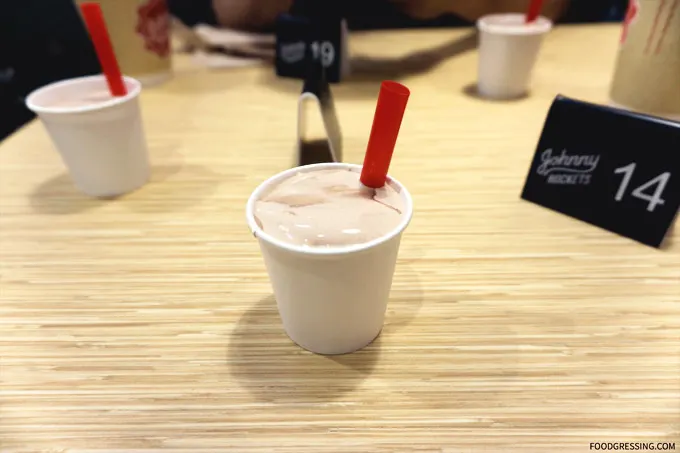 Overall Impression of Johnny Rockets Vancouver
The Rocket burger I had was simple and reasonably satisfying. I can't comment on the value as much because prices have lowered and I don't know if the portions have changed. They are opening a location on Oak Street in 2018 and I would be interested in revisiting. All in all, it seems that their food seems reasonably priced for quality and taste. Rating: 3.5/5
Johnny Rocket's
Address: 755 Nelson St, Vancouver, BC
Website: ‎www.johnnyrockets.ca