Disclaimer: I was invited to Relish Gourmet Burgers on Davie for a complimentary meal. All opinions are my own.
Hailing from New Brunswick, ReLiSH Gourmet Burgers has now arrived in Vancouver with two locations: Commerical Drive and Davie. The plans for expansion include a third location in the Lonsdale area of North Vancouver which will be opening within next month. I had come across some social media buzz about Relish Gourmet Burgers opening in Vancouver recently. So when Regional Culinary Leader Chef Tim invited me to the Davie location, I was eager to learn more about this burger franchise.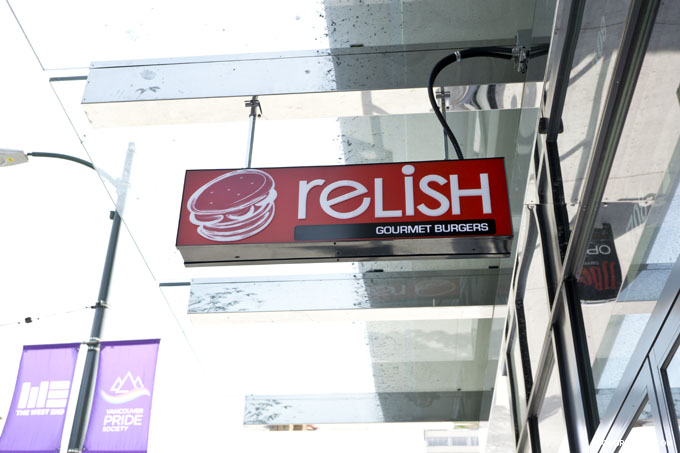 Start Your Experience Here

Chef Tim describes ReLiSh as a fast casual restaurant – that is, somewhere in between fast food (eg, McDonalds) and premium casual (eg, Joeys, Cactus Club). In fact, fast casual is a rapidly growing restaurant segment as customers desire better quality food. At ReLiSh, there is quick counter service but the quality of the ingredients is higher. For example, they use 100% real, natural cheese rather than processed cheese and their beef patty is made of 100% ground chuck.
The environment at ReLiSh is more upscale and inviting compared to traditional fast food restaurants. Chef Tim noted that they want customers to "relish" their dining experience. The experience starts when customers enter the restaurant where they are greeted warmly by the staff (almost like when you get "irasshimase!" at a Japanese restaurant).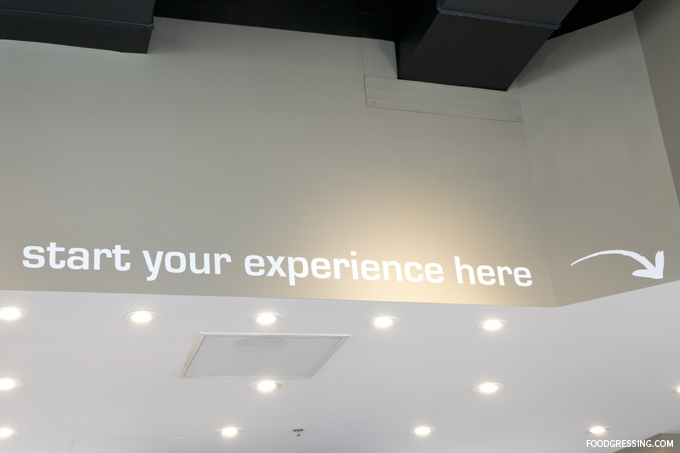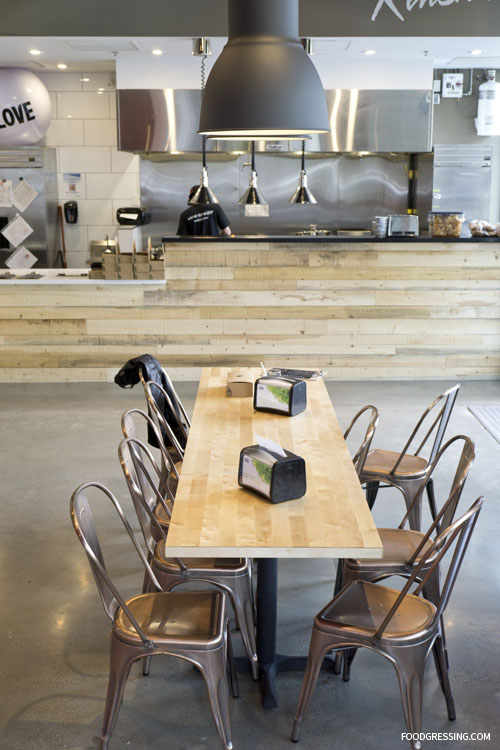 ReLiSH Menu
ReLiSH has ten types of burgers on their menu with your choice of patty including 100% certified Angus beef patty, ground turkey and a vegetarian patty made of ground buttom mushoom and chick peas. Some of the burgers have special meaning in their names like The Great One after Wayne Gretsky and Le Nordique for the Quebec Nordiques.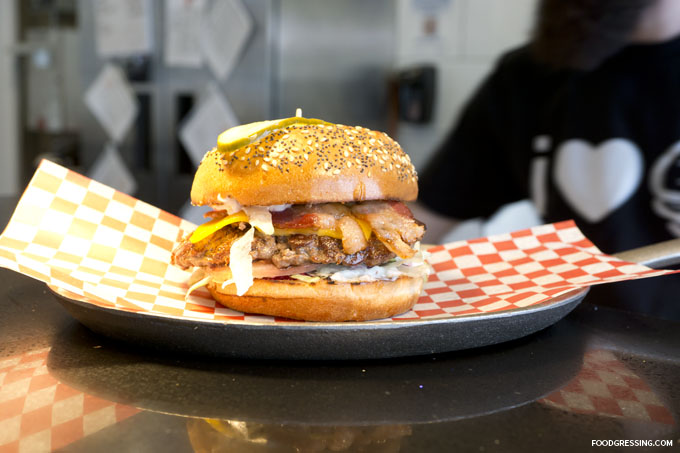 Each ReLiSH location has a signature burger in honor of the community where it is located. At the Davie location, it is the The Odyssey which has a spicy miso sriracha glaze, garlic, mayonnaise, lettuce, tomato, fried Egg, and pickled red cabbage. Their burgers are also served on a cast iron skillet which adds a touch of class.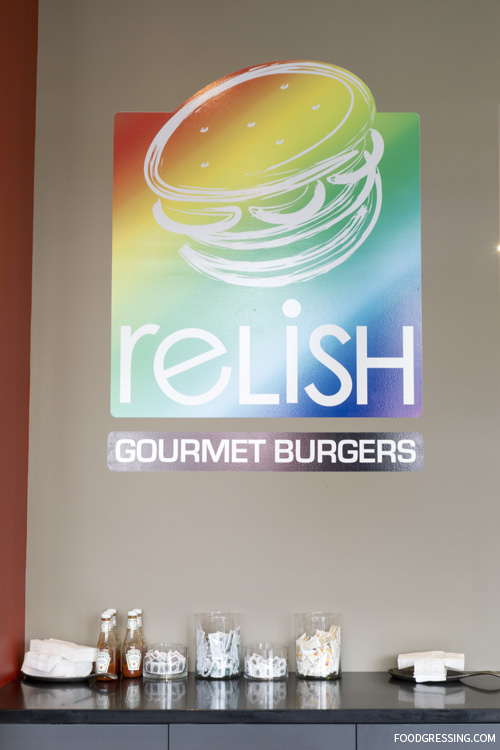 ReLiSH is also very kid-friendly with a special kids menu that includes a cheeseburger, grilled cheese, grilled peanut butter and jam sandwich, and chicken strips. There are also monthly features which are noted on their website. The Davie location is in the process of becoming a licensed establishment so that customers can enjoyed a beer with their delicious gourmet burger.
What I Tried
I tried The Odyssey and it was a mouthful of flavour explosion. The patty was deliciously juicy and I loved the complexity of sweet and savoury flavours. It's a little sassy and feisty like the Davie community. I thought the fried egg was a nice touch while the spicy miso sriracha glaze gave it a nice kick.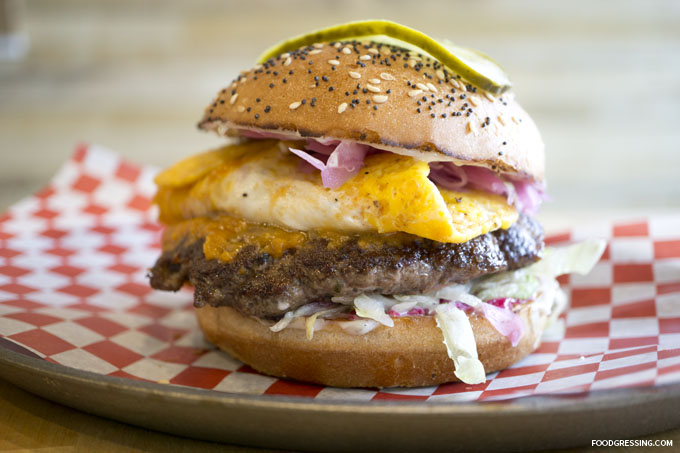 The green peppercorn poutine I had was good though not as impressive as the burger. The fries were crispy and there were some great flavours and distinct cheese curds.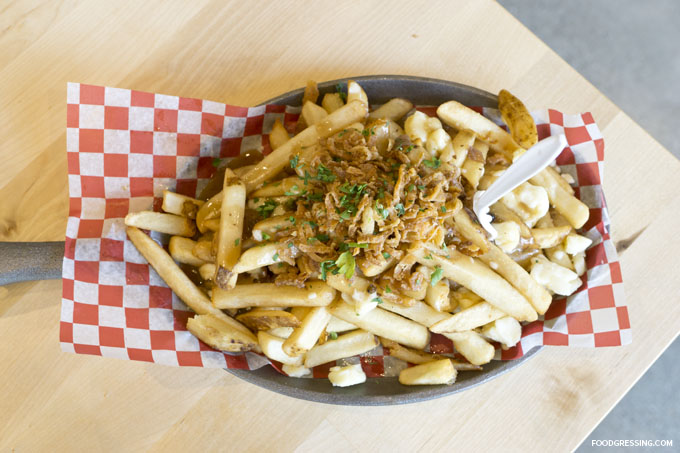 Overall Impression of ReLiSH Gourmet Burgers
ReLiSh Gourmet Burgers is a fun and delicious addition to the Davie food scene. Why settle for a fast food burger when you can enjoy a tantalizing gourmet burger with higher quality ingredients? Rating: 4/5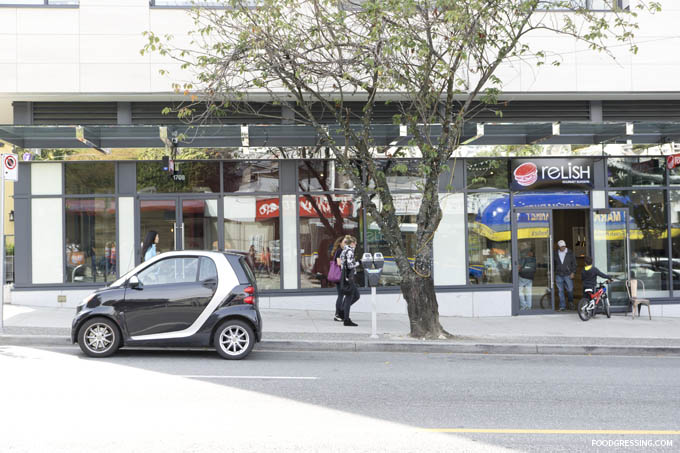 Website: www.relishlife.com/vancouver-davie
Facebook: @relishdaviest
Twitter: @WeRelishLife
Instagram: @werelishlife