Ken's Artisan Bakery has been consistently named as one of the best bakeries in America by the likes of Food & Wine, New York Post, The Daily Meal, and Travel + Leisure. Located in Portland's Northwest neighborhood, Ken Forkish left a twenty-year career in the tech industry to open this bakery in 2001. I had come to know about Ken's Artisan Bakery when they were named for serving one of the Best Croissants in America. So while I was in Portland this past fall, I decided to check out Ken's Artisan Bakery and try out some of their famous baked goods.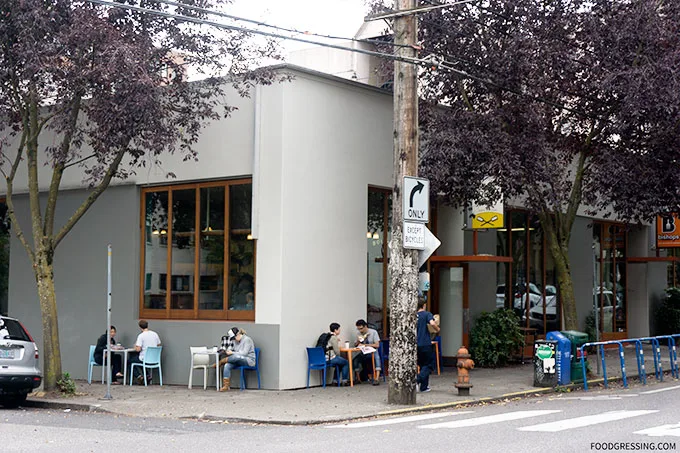 Note: None of the food and drinks in this review were complimentary. This review is done anonymously. Opinions are my own.
Jame's Beard Award
In 2012, Ken Forkish translated his passion for artisan baking into a book called Flour Water Salt Yeast for which he won a James Beard Award. Check out this great video below:
Ambiance
Coming in on a Sunday morning, there was actually a line up past the front door. A large group of tourists had arrived before me resulting in a bit of wait. It was a bit of a "torturous" wait with the mouthwatering array of baked goods in sight. The sweet smell of baked goods permeating the air added to the "torment."
I must say that for a bakery that has received so many accolades the interior of Ken's Artisan Bakery is pretty ordinary. It's your typical neighbourhood cafe with dining tables for two, a communal table and a few tables outside. Too bad there wasn't much more put into the design of the space such as to add more character to such a praised bakery.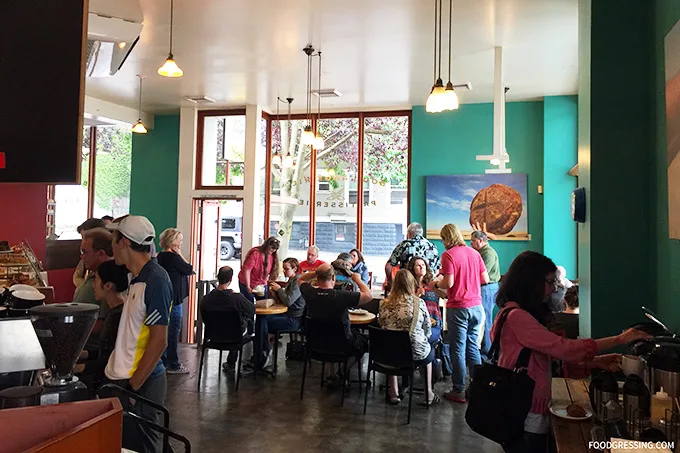 Ken's Artisan Bakery Menu
Ken's lineup of baked goods includes rustic artisan breads, croissants, brioche, fruit tarts, cakes, cookies, sandwiches, salads and more. They serve Stumptown Coffee.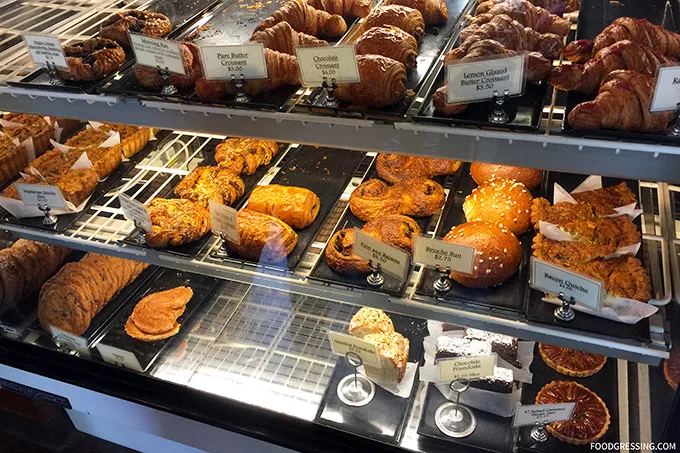 What I Tried
The wait was worth it as everything tasted ah-mazing! I ordered the Plain Croissant, Pain au Chocolate, Raspberry Rose Croissant and a Blueberry Nectarine Tart to share with my family. The croissants really hit the spot with their beautiful flaky layers, buttery goodness and crispy golden shell. The Blueberry Nectarine Tart has a fresh fruit filling with the perfect sweet glaze and butter crust. I also appreciated how beautifully presented it was. I also ordered a Chai Latte which was pretty good: hot, creamy, fragrant and a bit spicy.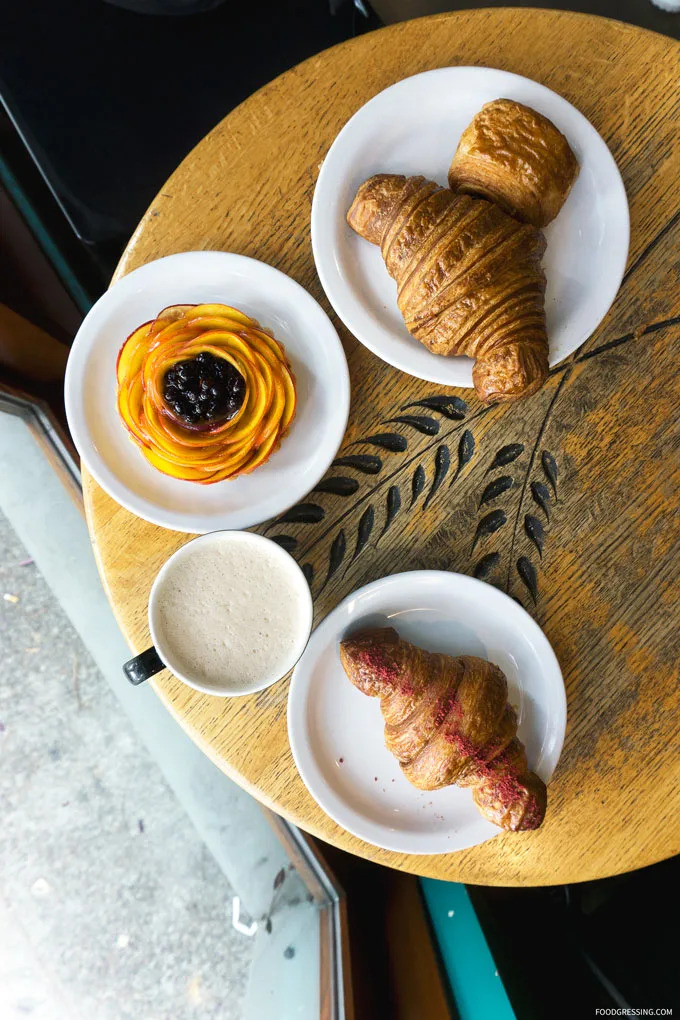 Overall Impression of Ken's Artisan Bakery
I loved trying out the different baked goods from Ken's Artisan Bakery and would love to revisit again on my next trip to Portland. I'd also be interested in trying out the sister restaurants, Ken's Artisan Pizza and Trifecta Tavern. The ambiance didn't have much appeal to me so I wouldn't mind grabbing treats to go. Rating: 4.5/5
Ken's Artisan Bakery
Address: 338 NW 21st Ave, Portland, OR
Website: ‎kensartisan.com