In Vancouver, we don't really have Japanese dessert cafes specializing in pastries for me to satisfy my sweet tooth. One of the most prominent ones was Chicco Cafe on Robson which had closed down last year. Last year, when I visited Toronto, I made it a point to go to Little Pebbles to indulge in some Japanese-style baked goods. I was excited to try out some of their treats over coffee with my friend who I was staying with.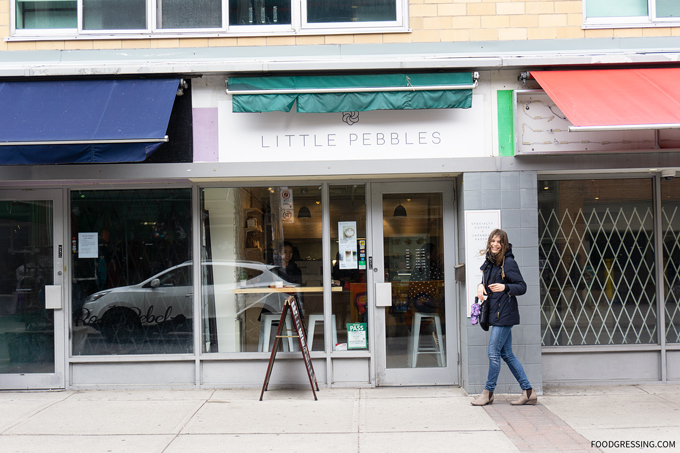 Kensington Cafe
Since my visit, Little Pebbles remains in the Kensington area but apparently moved a few units down from their original location but to a larger space. At the time, I really enjoyed their clean, minimal interior with a homey atmosphere which made a nice place to get together with others over coffee and treats.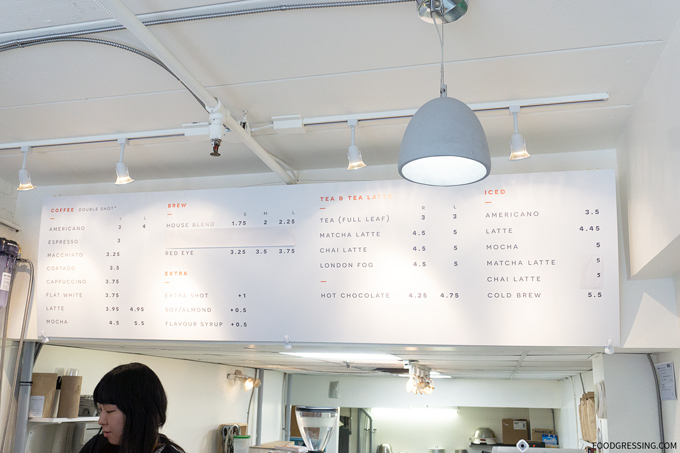 All their baked goods are made in-house. Little Pebbles uses Japanese Juhakuto sugar which apparently is sweeter without the calories and more moist than granulated sugar. They also use ceremonial-grade matcha for their matcha-based drinks and desserts. On their menu as well were a variety of espresso-based drinks as well as tea.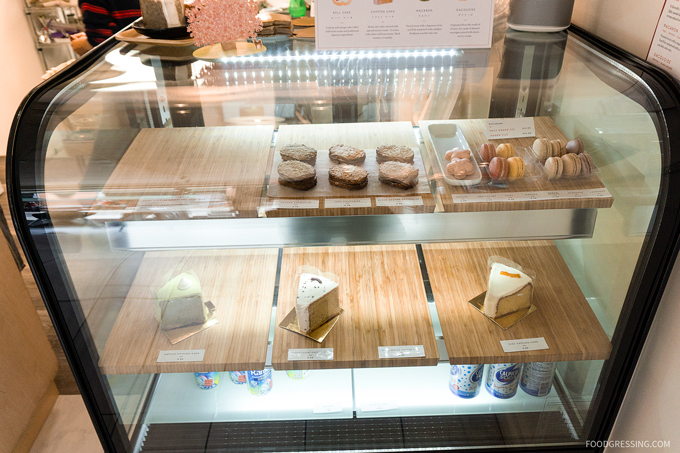 What We Tried
My friend and I shared the Black Sesame Chiffon Cake ($5.25), Osaka-Style Strawberry Roll Cake ($5.25) and I had a Black Sesame Latte ($5).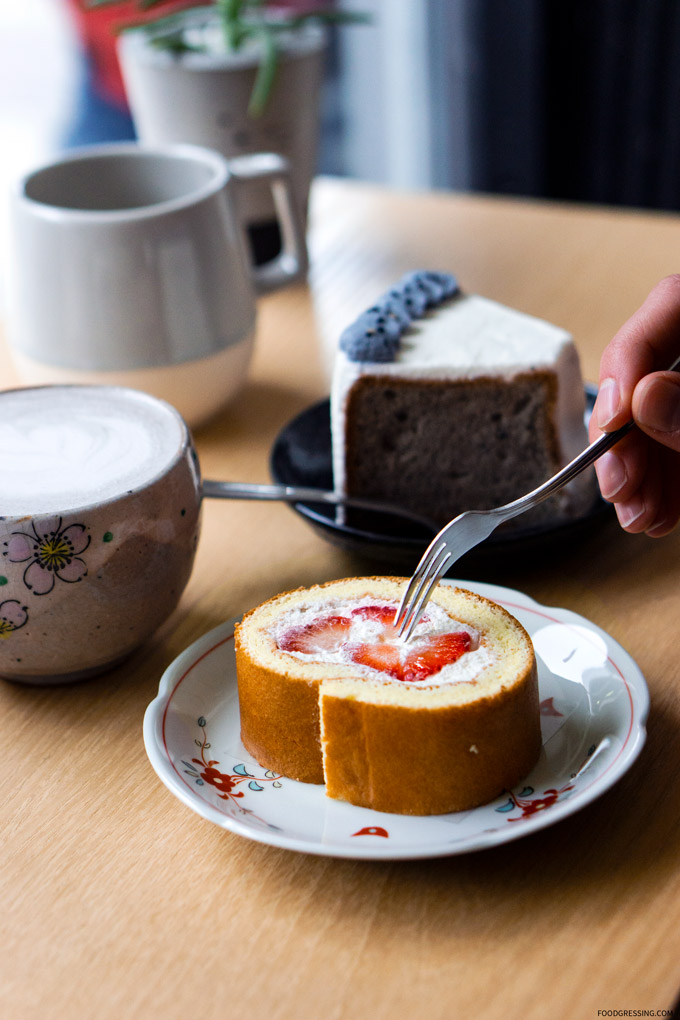 The roll cake was Osaka style so the outside was not decorated and the inside is only cream. However, Little Pebbles does incorporate a few strawberry segments into this delicious, light and fluffy cake.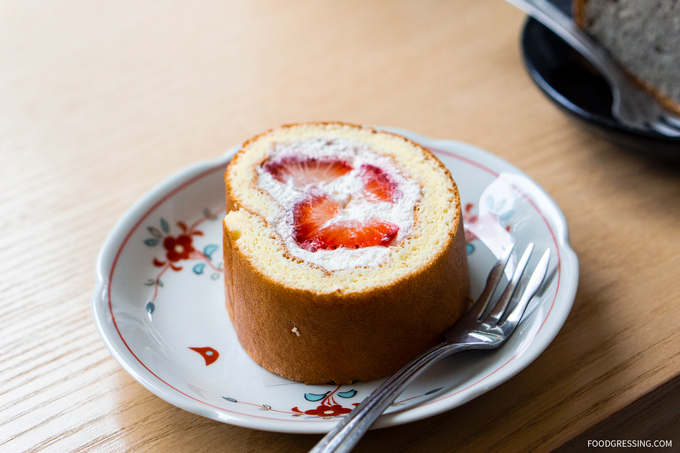 The Black Sesame Chiffon Cake definitely felt like a melting sponge. I enjoyed the moist, light texture with a light black sesame flavour.
The Black Sesame Latte comes in your choice of sweetned or unsweetended. It was nutty, smooth and delicious.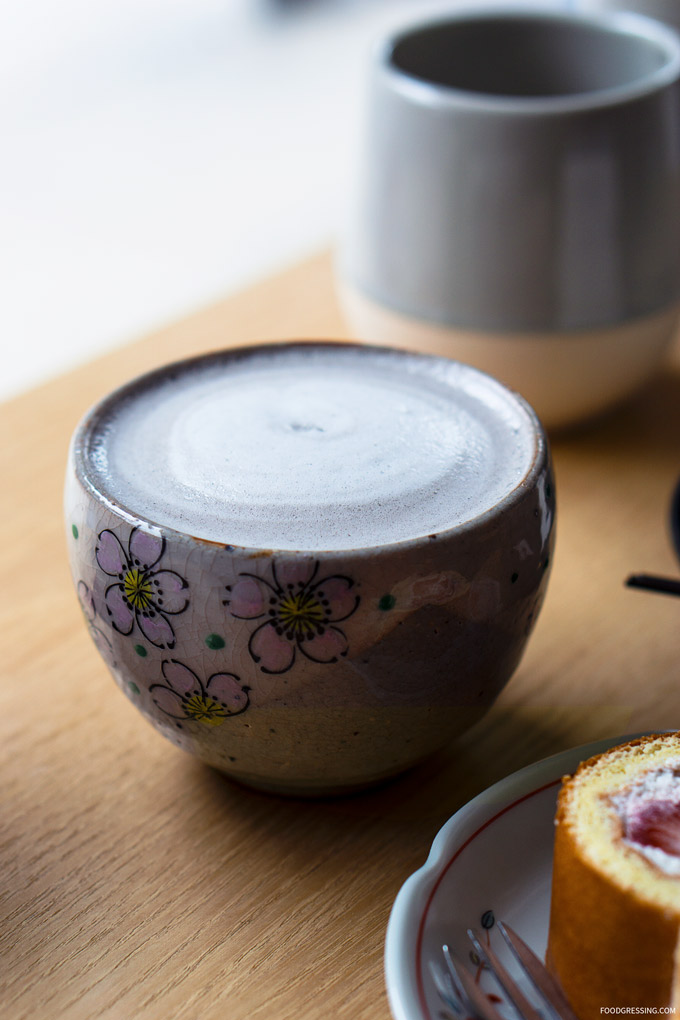 Overall Impression of Little Pebbles
I really enjoyed my experience at Little Pebbles and would love to visit when I'm in Toronto next time. The house-made goods were satisfying but not too indulging. I heard that they opened up a sister dessert place called Koishi Ice Cream which I would love to try. Rating: 4.5/5
Little Pebbles
Address: 160 Baldwin St #8, Toronto, ON
Website: little-pebbles.com‎