During a Southern California trip with my family this past summer, I visited Mr Matcha, a local dessert shop known for serving organic matcha soft serve. They have three locations in SoCal (Garden Grove, Santa Ana and Alhambra). I went to the one in Santa Ana, Orange County on the way back to Los Angeles from San Diego.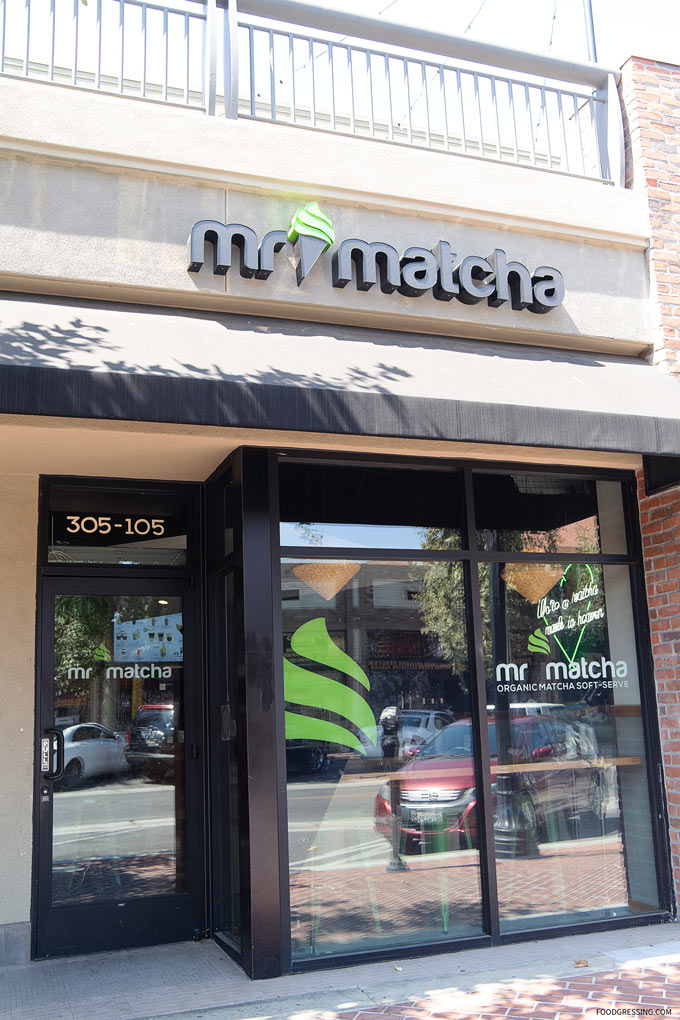 Mr. Matcha Menu
Mr Matcha is best known for their soft serve in matcha or black sesame flavours. They also serve a sundae and a variety of hot and cold drinks (teas, lattes). Aside from matcha, they also have drinks in houjicha (roasted tea) and black tea flavours.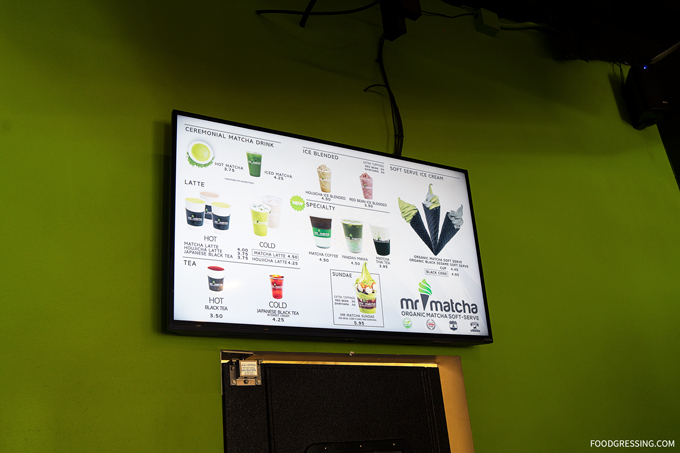 Interior
The interior of Mr Matcha was minimal with the ordering counter/preparation area occupying most of the space. There is a counter by the window with some stools but no dining tables inside.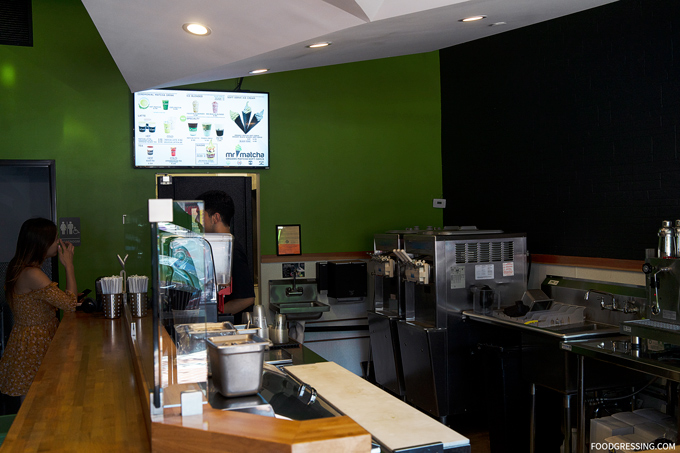 There is a cute neon sign that says, "We're a matcha made in heaven." Mr Matcha has more of a SoCal vibe rather than traditional Japanese.
What I Tried
I went with the Matcha Soft Serve ($5) in a black charcoal cone. The photo I have below does not do justice to the perfect swirl I actually received. Unfortunately, I collided with another girl who was trying to take an Instagram-worthy photo and that is why the tip of the cone is deformed in my photo!
I thought the matcha flavour was excellent and it seemed of a high quality grade. There was a nice, slight bitter aftertaste which balanced with the sweetness of the soft serve. The waffle cone was very sturdy and held the soft serve well (ie, no leakage).
My husband was surprised, like other people who have commented the same thing on Yelp, that the soft serve was hollow through the middle. I thought it was acceptable because you can't get that pretty swirl if you try to fill it in!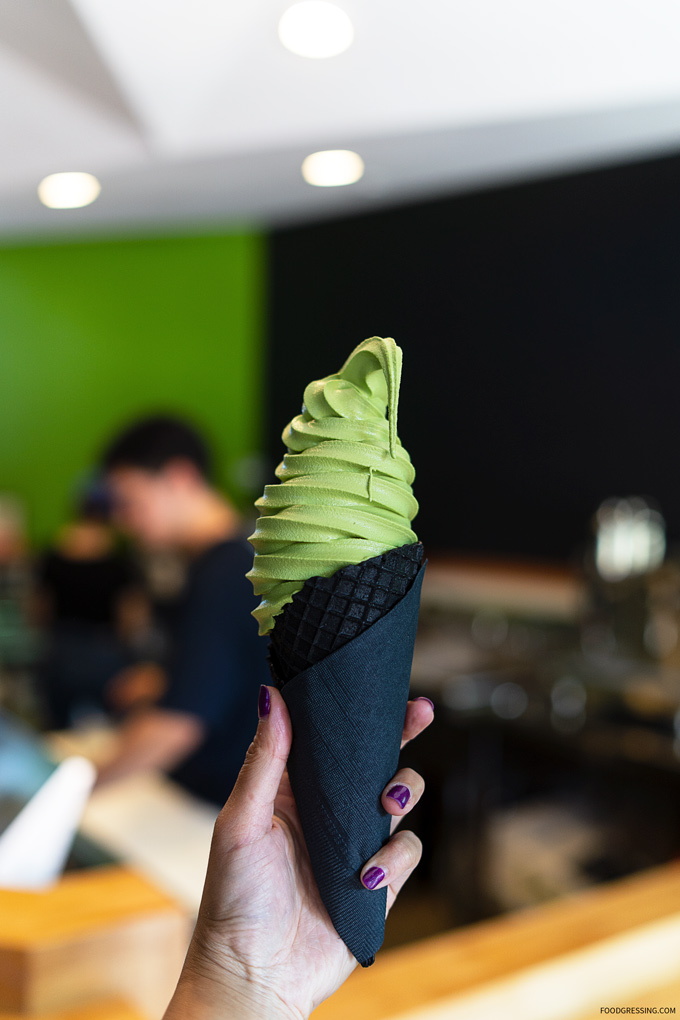 Overall Impression of Mr Matcha
I thought the Matcha soft serve cone was pretty good at Mr Matcha and would recommend it. Next time, I'll have to be more careful around other people who are also trying to take that perfect Instagram photo! Rating: 4/5
Mr Matcha
Address: 305-105 E 4th Street, Santa Ana, CA
Website: www.gomrmatcha.com