Last night, H2 Rotisserie & Bar at The Westin Bayshore Hotel introduced an Oktoberfest celebration unlike any other in Vancouver. The restaurant became the scene of a lavish German volksfest — traditional, yet elevated! I attended the event as media. Here's a recap of this entertaining and delicious evening.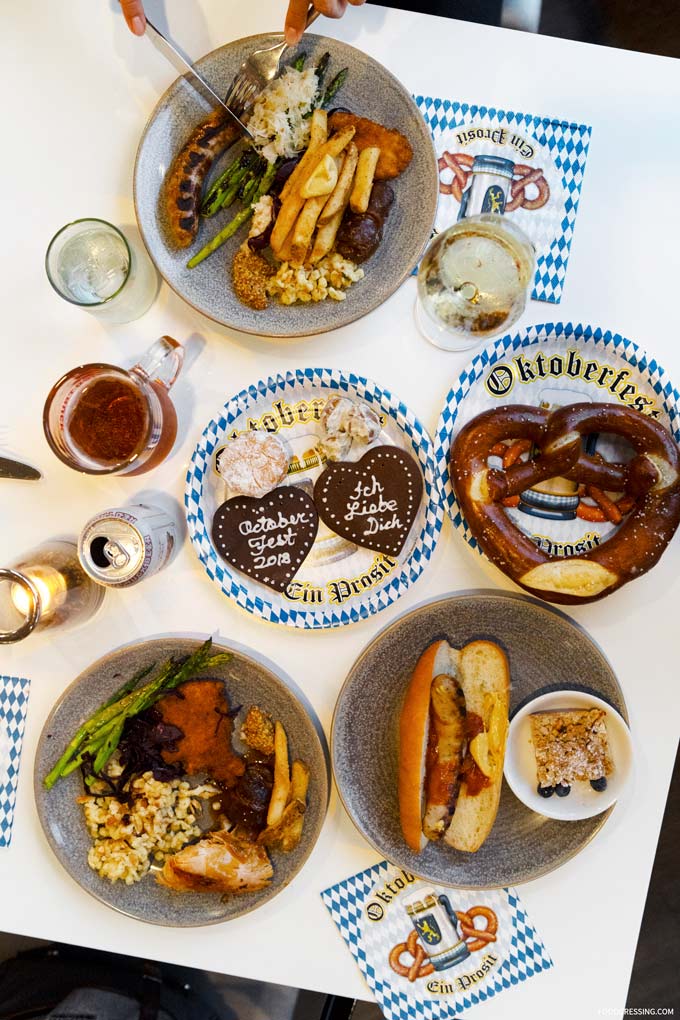 H2's special Oktoberfest menu (served at buffet-style chef action stations) included:
Currywurst: bratwurst served with curry ketchup on a freshly-baked bun
Sauerkraut with bacon and green onion
Rotisserie chicken with grilled vegetables and gravy
Rotkohl: sautéed red cabbage with apple-cider vinegar, brown sugar and salt
Wienerschnitzel: thin, breaded and pan-fried pork cutlet
Rouladen: slices of beef filled with mustard, onions, garlic and pickles, folded then braised
Homestyle thick-cut fries
Beer Rolls
Kartoffelsalat: potato salad with horseradish
Spätzle: noodles with cheese sauce
Pretzels: fresh, warm, and served with grainy mustard
Steckerlfisch: whole grilled mackerel with herb marinade
Apfelstreuselwith traditional crumble and fresh, seasonal apples
Berliner: beignet donut with filling
Lebkuchenhertzen: house-made gingerbread hearts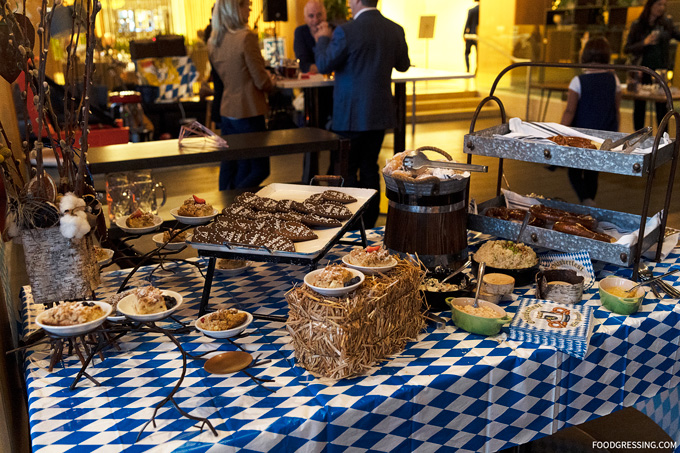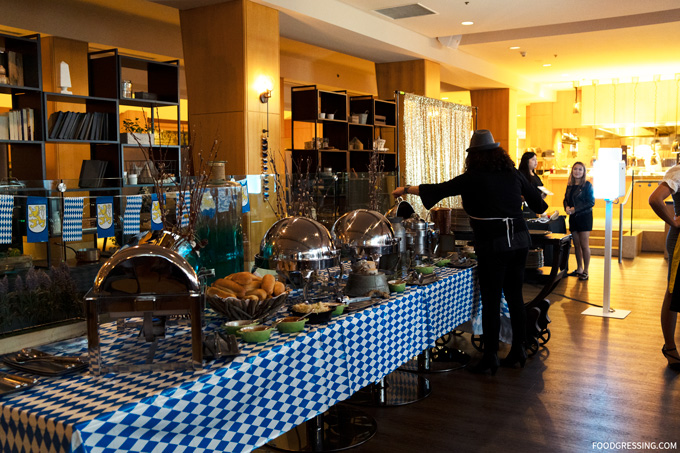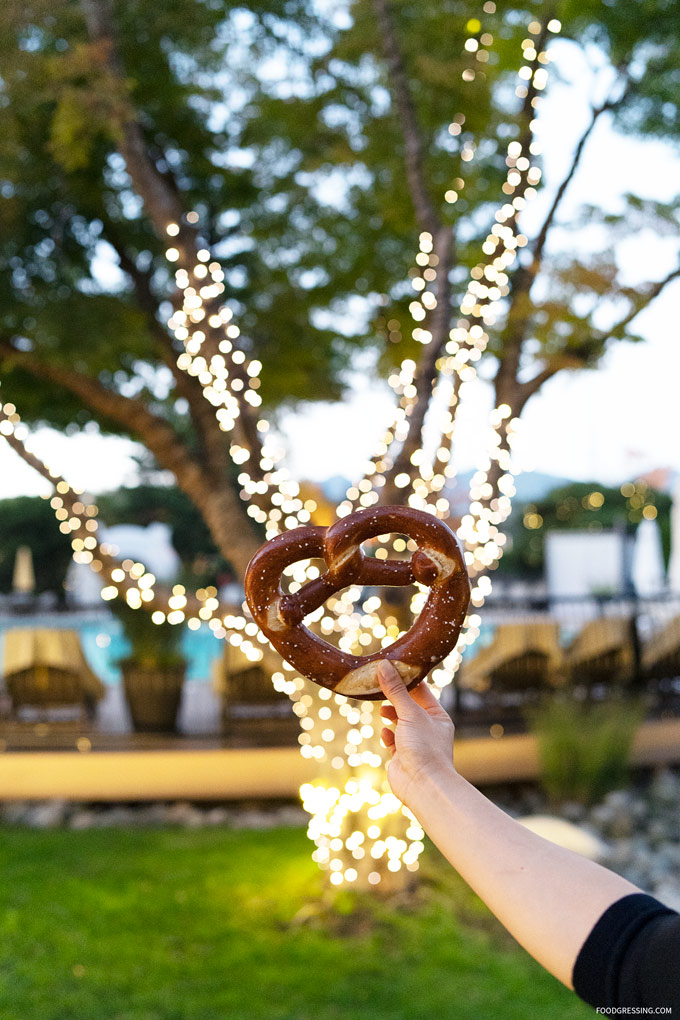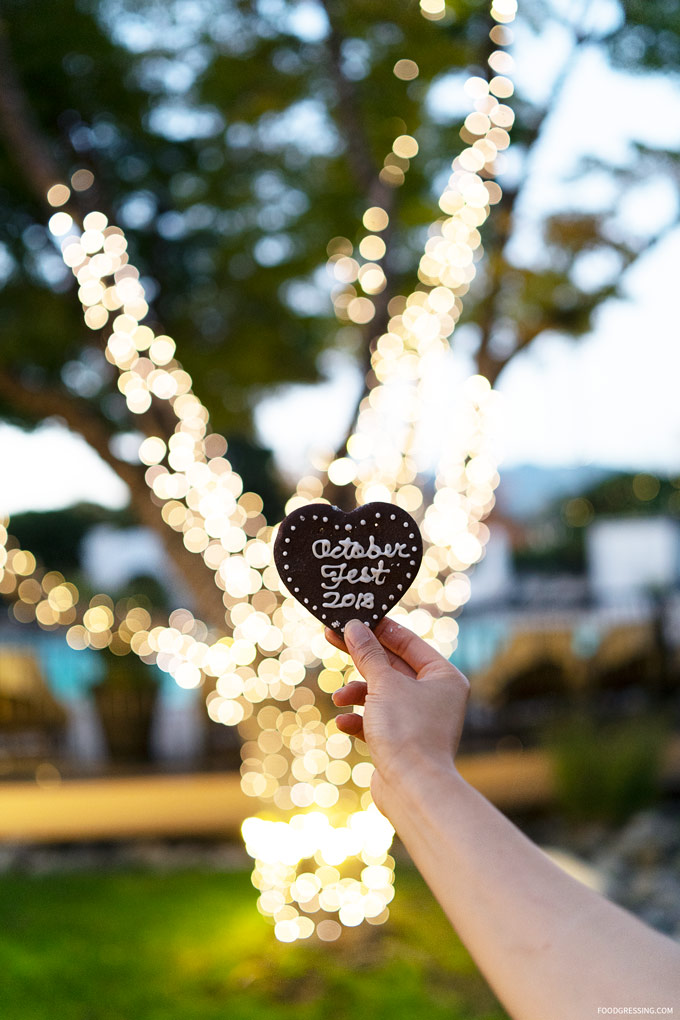 Attendees also enjoyed craft beer courtesy of Red Truck Brewing Company, party-appropriate song and dance from Siegel Entertainment's The Alpiners Oompapa Band, group games, and more.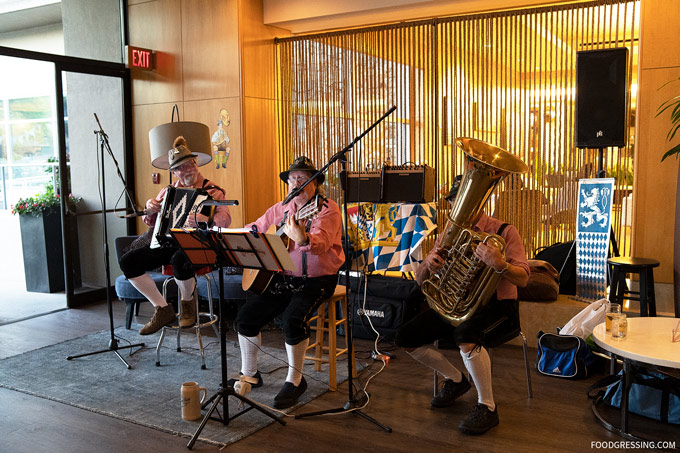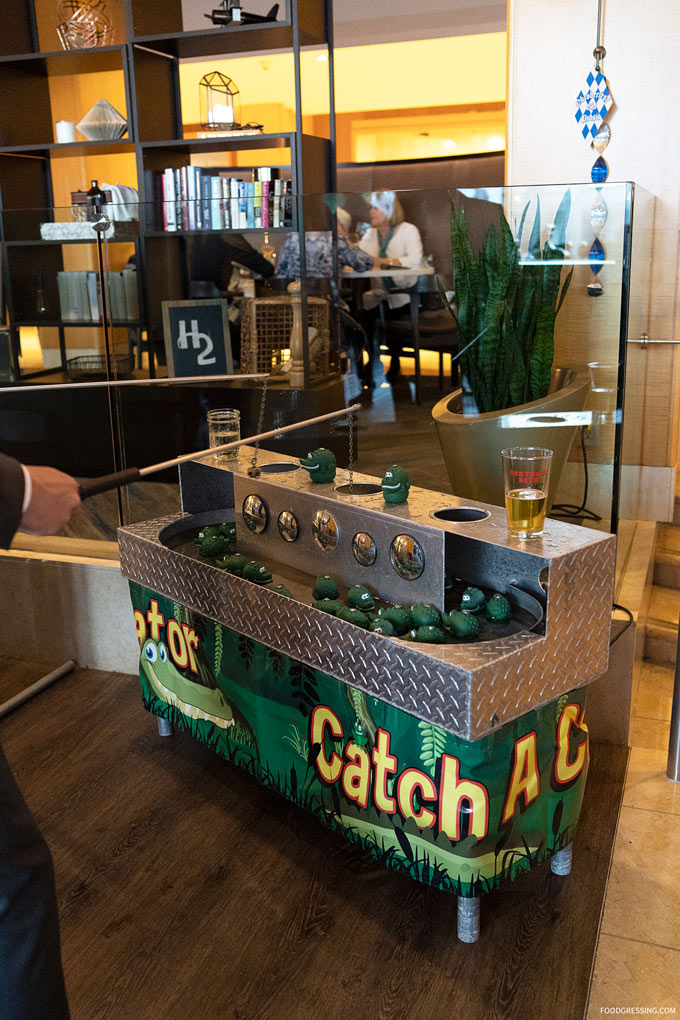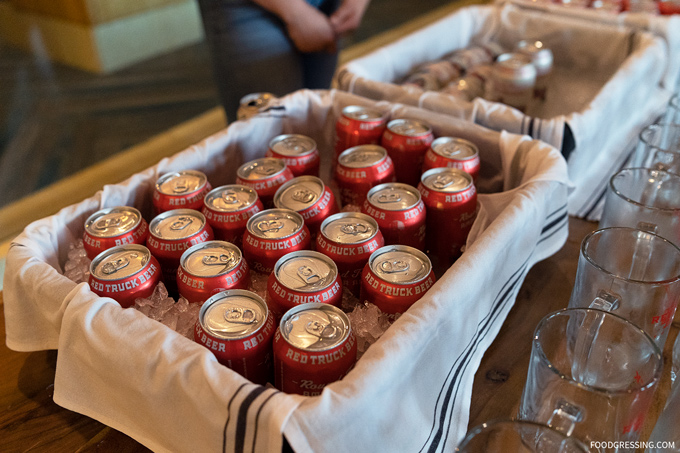 To find out about other events happening at H2, visit h2restaurant.com.