It's that wonderful time of the year where our favourite bakeries in town create special holiday creations. One of my favourite places is Thomas Haas and this year I decided to pick up one of his holiday cakes. Available on Dec 23 and 24 only, Thomas Haas created 8 delicious Bûche de Noël yule logs inspired by his 8 most popular cakes. I went with the Matcha Yuzu cake ($37) which was made with light matcha mousse, exotic yuzu-passion fruit coulis, soft almond cake and matcha shortbread.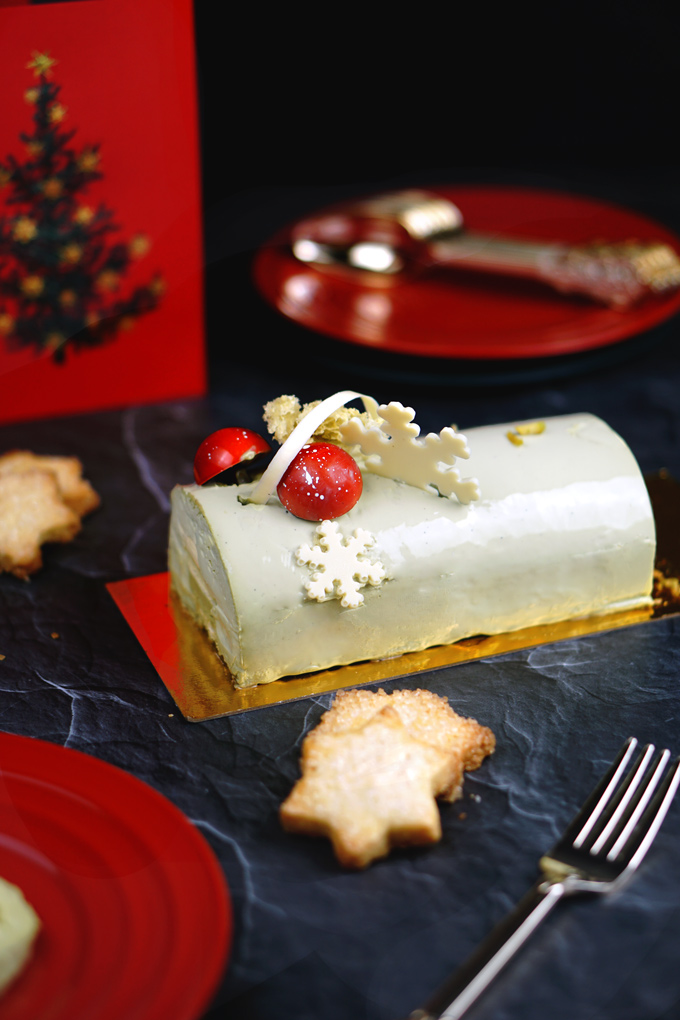 Note: None of the food in this post was complimentary. Opinions are my own.
The texture of the cake was certainly melt-in-your-mouth. The yuzu flavour was most pronounced while the matcha was subtle but still present. And I also picked up a few star-shaped sable cookies which had a nice, zesty flavour and buttery, crumbly crust.
When I made the order online, I had to pick a specific time slot for pickup. It seemed that the Thomas Haas staff followed the schedule quite diligently but was able to accommodate some early and late pickups. The fun part was meeting Thomas Haas himself who was there in the shop meeting orders. He even presented and packed up my cake!
For your next celebration in which you need a cake, I would recommend Thomas Haas.
Related: Top Vancouver Bakery Cafe: Thomas Haas Kitsilano | Thomas Haas North Vancouver: Coffee, Tarts, Cakes
Thomas Haas
Address: 2539 W Broadway, Vancouver, BC
Website: www.thomashaas.com