It's no secret that Vancouver loves Thomas Haas. In fact, Thomas Haas' two locations (Kitsilano and North Vancouver) are ranked #1 and #4 for most popular Vancouver bakeries on Zomato. Thomas Haas is a fourth-generation pâtissier, has trained with top chefs in Michelin-starred restaurants, and has received numerous acclaim and accolades including being named one of the Top Ten Pastry Chefs in America by Chocolatier and Pastry Art and Design magazines. Having been to the Kitsilano store (see review here), I decided to venture to their North Shore location for more delicious eats.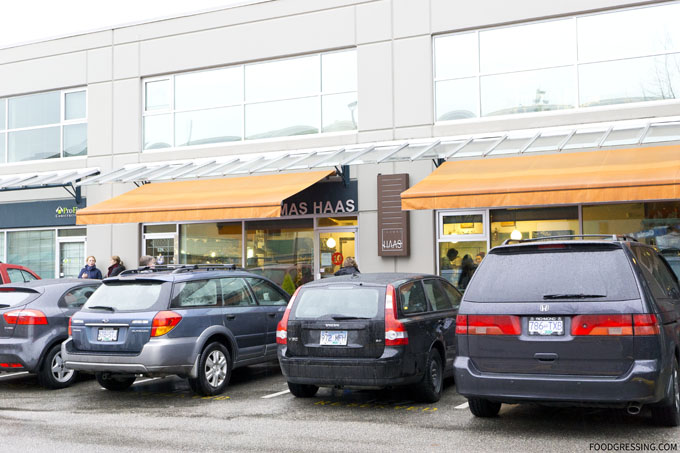 North Shore Cafe
I wouldn't consider Thomas Haas North Vancouver location to be in a high traffic area. It's located in sort of an industrial area past the North Shore Auto Mall and across from Bodwell International High School. A bit away from the more visitor-friendly Lonsdale area. But because Thomas Haas has such a good reputation, people like myself would drive to that location just for their food and coffee.
The location is smaller than their sister store in Kitsilano. There is seating both inside and outside the cafe but I wouldn't recommend large groups.
What We Tried
I went into Thomas Haas North Vancouver for a late afternoon coffee break with my husband. We ordered the following:
Espresso ($2.60)
Matcha latte ($3.80)
Orange blossom ($3.60)
Lemon lemon tart ($5.90)
Hazlenut praline cake ($5.90)
Passionfruit tart ($5.90)
The shot of espresso was nice and strong.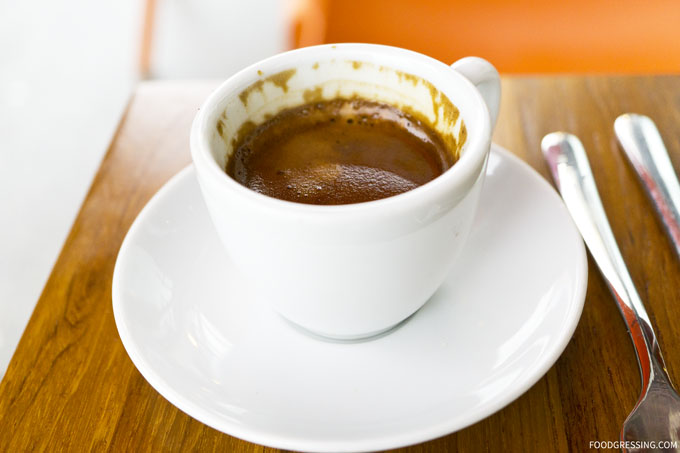 The matcha latte had a nice matcha flavour and not too bitter. It was unsweetened. The latte art was a nice touch.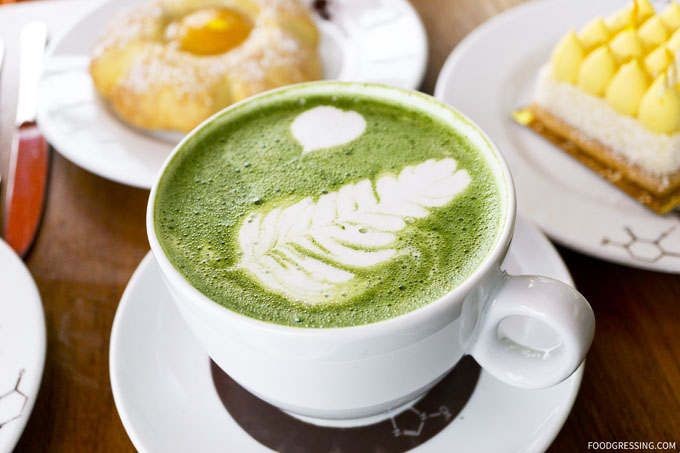 The orange blossom is a favourite of mine from Thomas Haas. It's very light, fluffy and not too sweet. I quite enjoy the citrusy centre of the brioche.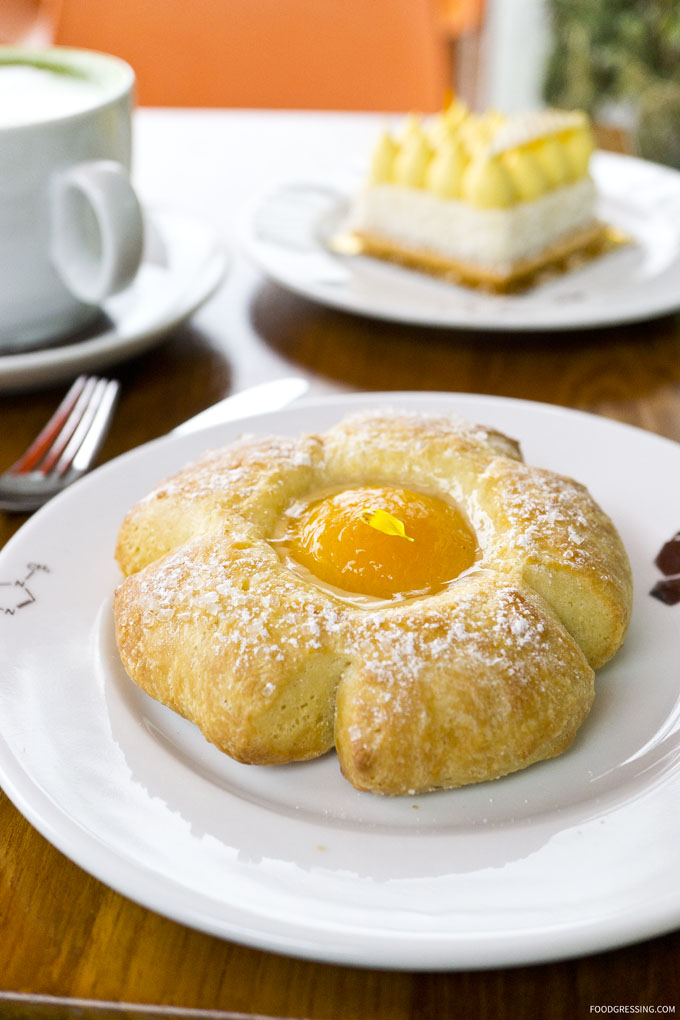 The lemon lemon tart is just an amazing, zesty-flavoured tart. The shortbread crust is wonderfully buttery and crumbly and the lemon flavour from the cream and custard is perfect.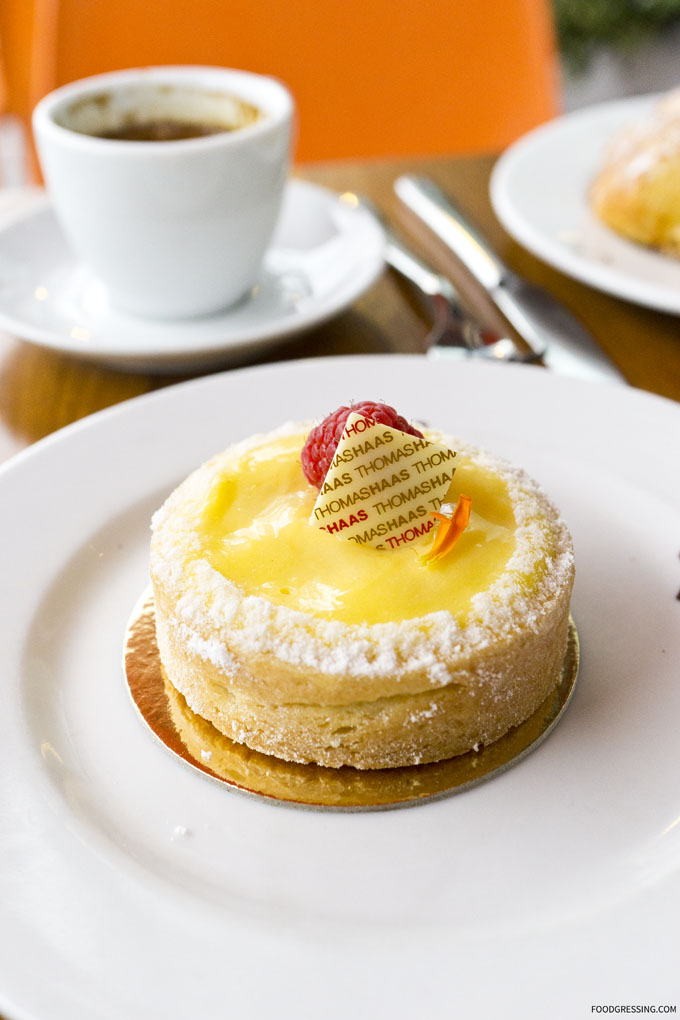 The hazlenut praline cake is just crazy good. It's a hazelnut mousseline with layers of vanilla cake, crispy wafers, hazelnut dacquoise, thin dark chocolate ganache and a hint of rum. The crispy wafers add a fun textural contrast to the cake. I love the beautiful balance of nutty and chocolate flavours. Absolutely delicious.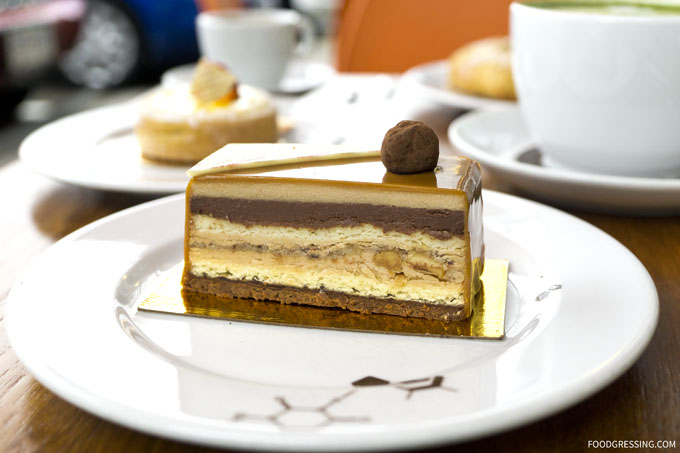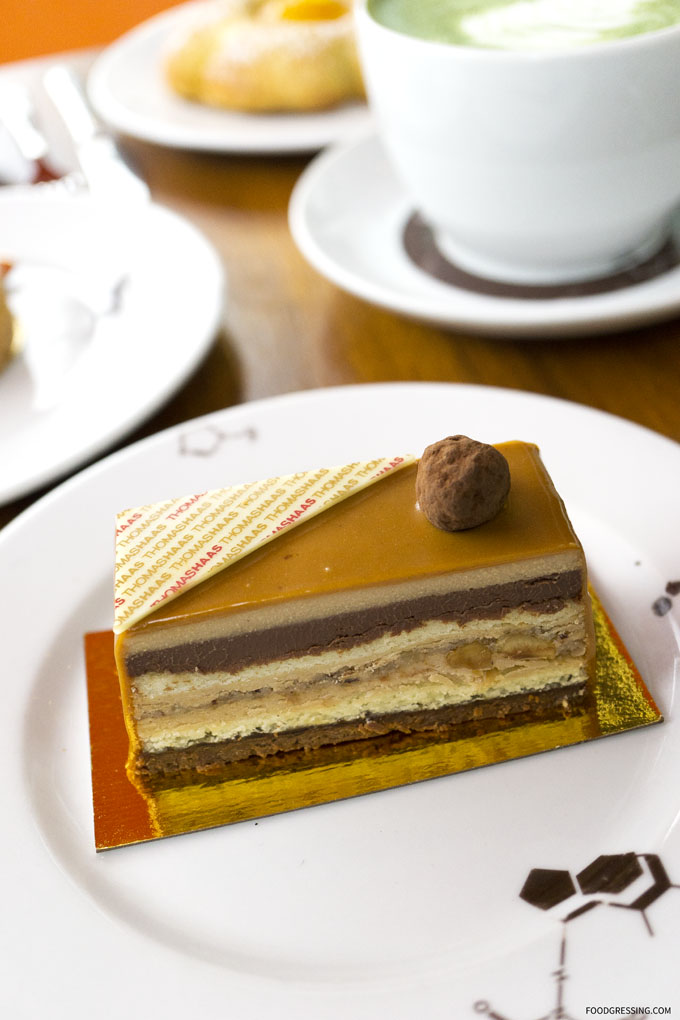 The passionfruit cream tart is another scrumptious choice. It's more on the citrusy, fruiter side with passionfruit cream, orange sponge, shortbread crust, and a mango whipped ganache. The ganache topping is beautifully piped and the dessert is very cute overall.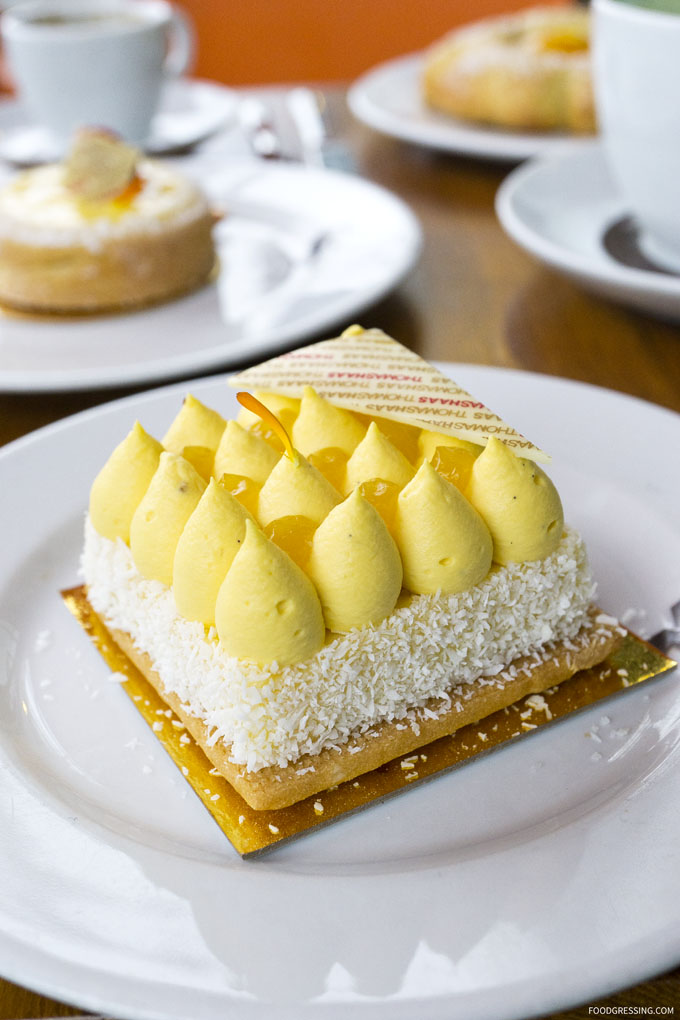 Overall Impression of Thomas Haas North Vancouver
Seriously, not much to dislike from Thomas Haas. All their treats have a beautiful balance of flavours and is generally never too sweet. Quality ingredients used along with top notch patissier skills to create these magnificent goodies. Rating: 5/5
Website: https://thomas-haas-chocolates-2.myshopify.com