When it comes to top bakeries in Vancouver, Thomas Haas is most definitely one of them. In fact, Thomas Haas' two locations in Metro Vancouver, Kitsilano and North Vancouver, are ranked #1 and #4 for most popular Vancouver bakeries on Zomato. Thomas Haas is a fourth-generation pâtissier, has trained with top chefs in Michelin-starred restaurants, and has received numerous acclaim and accolades including being named one of the Top Ten Pastry Chefs in America by Chocolatier and Pastry Art and Design magazines. His cafe is all sorts of yummies including croissants, scones, danishes, viennoiseries and beautiful little cakes.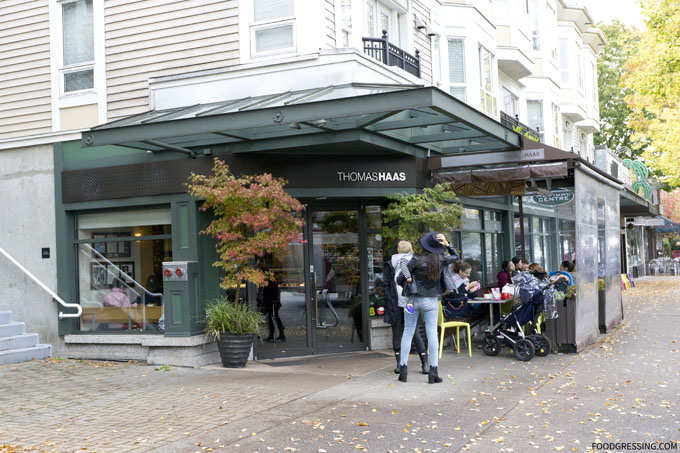 What I Tried
On my last visit, we went with a variety of treats including:
Fresh raspberry cake
Pumpkin cheesecake
Black forest cake
Pain au chocolat ($3.50)
Orange blossom ($3.50)
Fresh fruit danish ($3.50)
Caffe latte ($3.80)
One thing I found with all the items that I tried was that they were delicious yet not very sweet! I'm loving this because the last thing I want is a sickly sweet pastry. When I took a pastry class a while back, my chef instructor mentioned about a good pastry uses quality ingredients and shouldn't be too sweet.
The fresh raspberry cake was gluten free and is made with a flourless almond coconut cake, shortbread bake, vanilla Bavarian and fresh raspberries. A beautiful, delicious cake made of different textured layers.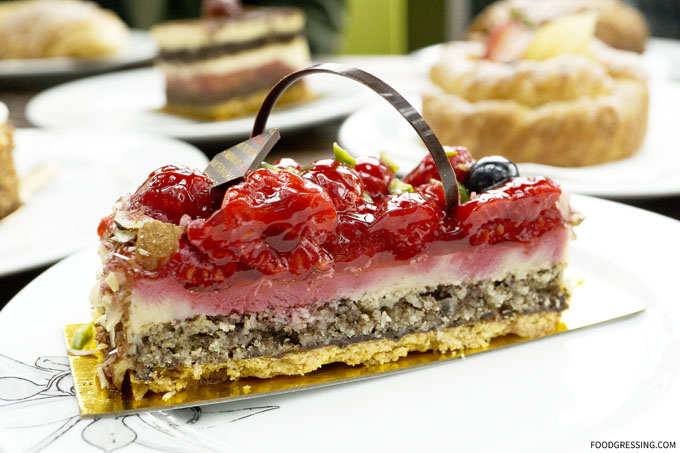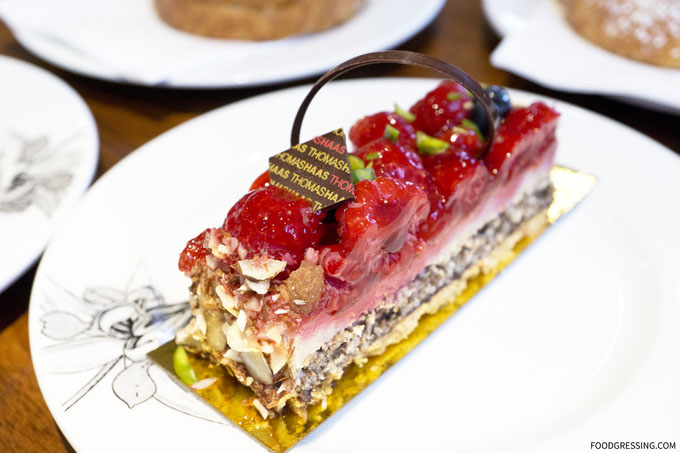 One of their seasonal features was he pumpkin cheese cake which is made with a chocolate base, pumpkin cream cheese and caramelized pecans. It had a wonderful balance between chocolate and pumpkin flavours. I particularly loved the cake was decorated with pecans around the edge.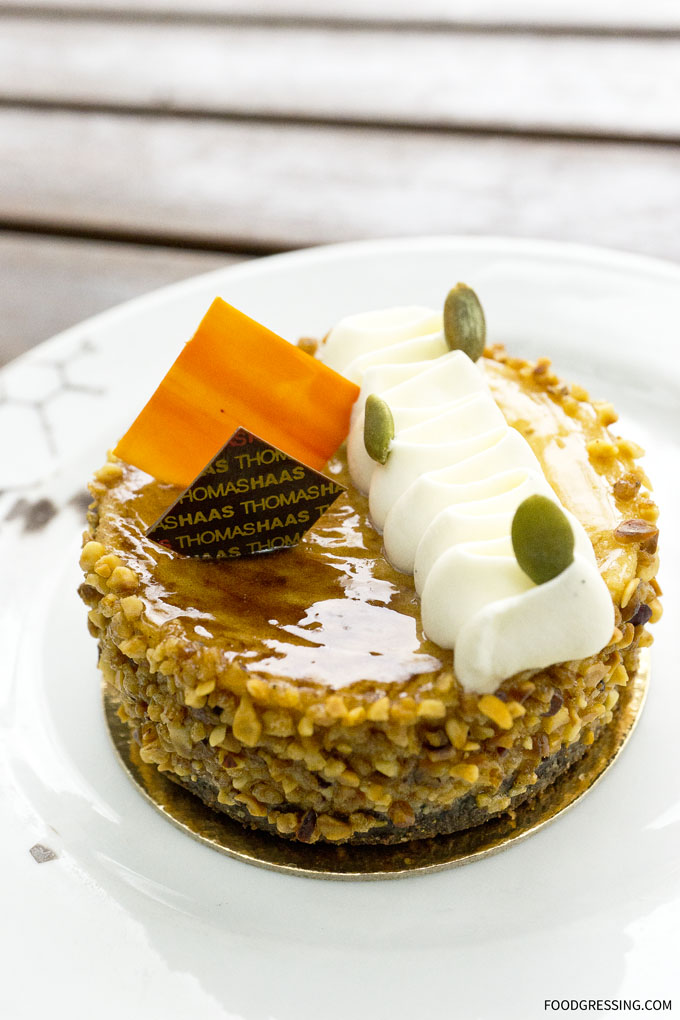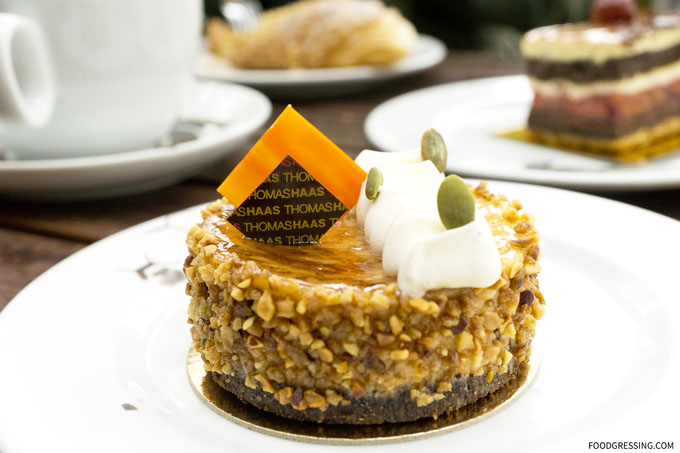 The black forest cake (kirsch chantilly, chocolate sacher cake, and fresh cherries) was wonderfully moist. I'm usually wary of black forest cakes because the ones I've tried had a sickly sweet icing and unappetizing cherry pie filling. However, Thomas Haas' version is just amazing with a perfect balance of chocolate, cherry and cream layers.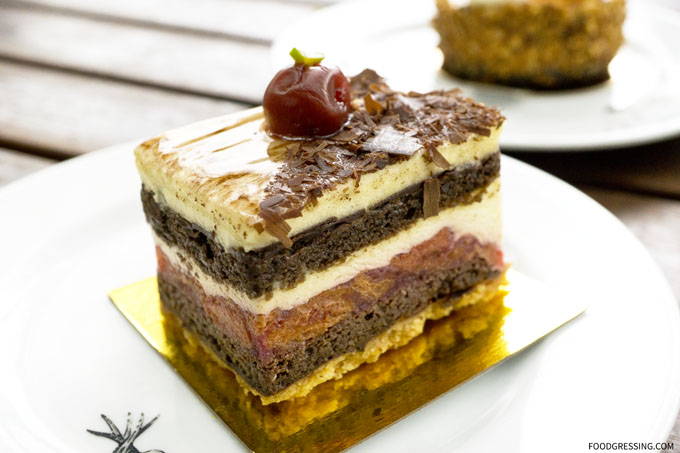 The orange blossom was my favourite of the pastries and it it was light, flaky and just subtly sweet.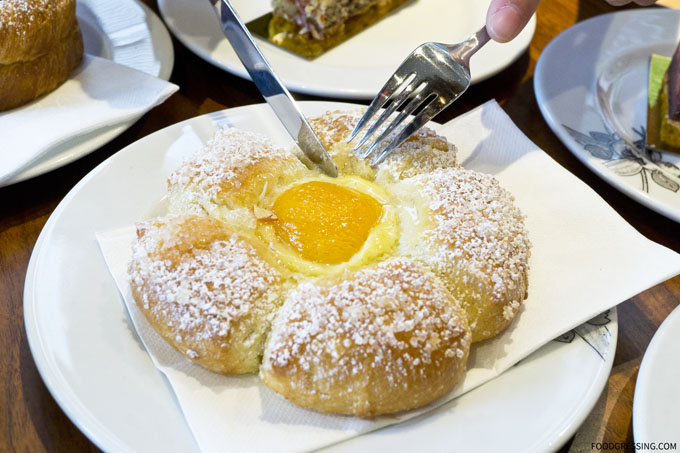 The pain au chocolat had beautiful crispy and flaky layers; one of the best pain au chocolat made in this city I think.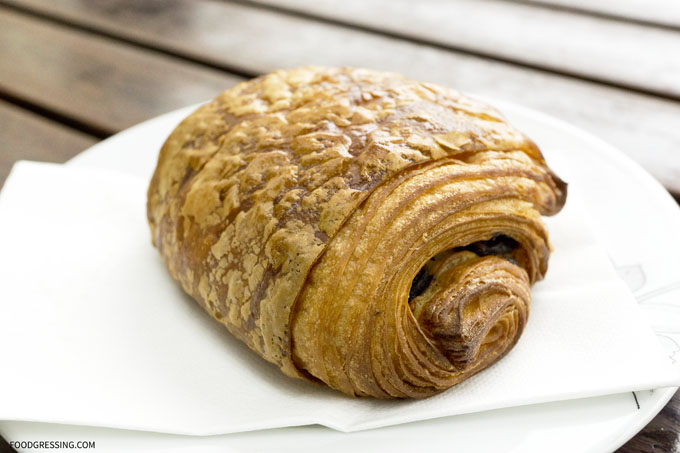 Also impressive was the fresh fruit danish which again was not too sweet, light, flaky and so good.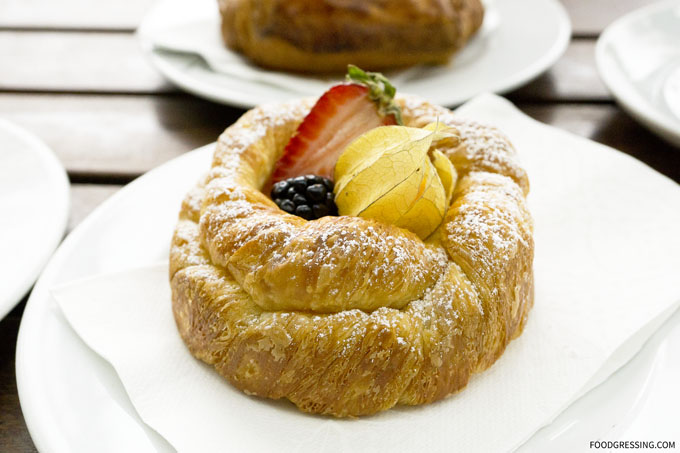 And my latte even had a heart <3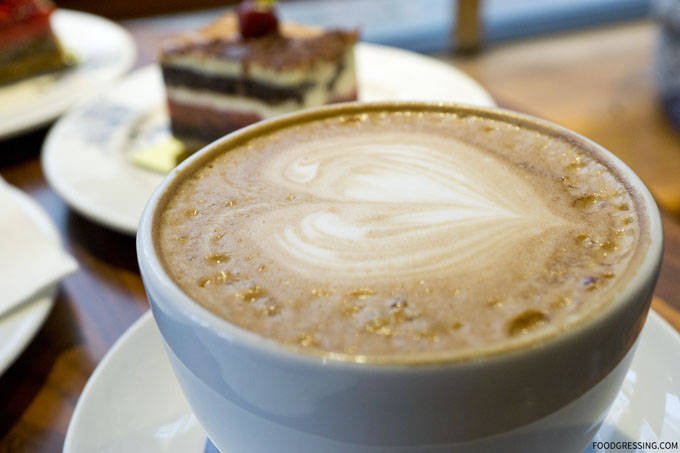 Overall Impression of Thomas Haas
The pastries and cakes crafted at Thomas Haas are amazing. They're not too sweet with no compromise in taste. If you haven't tried their treats yet, you definitely need to head over to their cafe. The experience is quite something. Rating: 5/5
Website: thomas-haas-chocolates-2.myshopify.com