Fresh artisan bread, homemade perogies, decadent piroshkis, and hearty borschs. At Solodko Ukrainian Bakery, everything is made in-house and from scratch. I recently ventured to Solodko Ukrainian Bakery located at 444 Sixth Street in New Westminster. Here's a look at what they have to offer.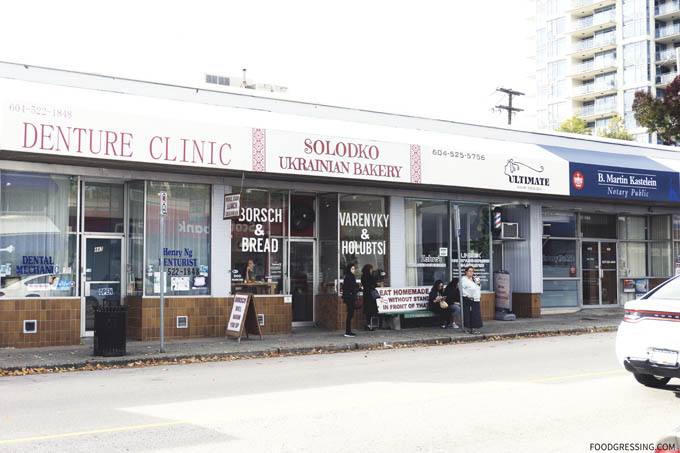 Disclosure: I was invited to a media tasting. All food and drinks in this review were complimentary. Opinions are my own.
From outside, you can already experience the amazing smell of baked goods coming from Solodko. And it smells damn good. Going inside, it's even better.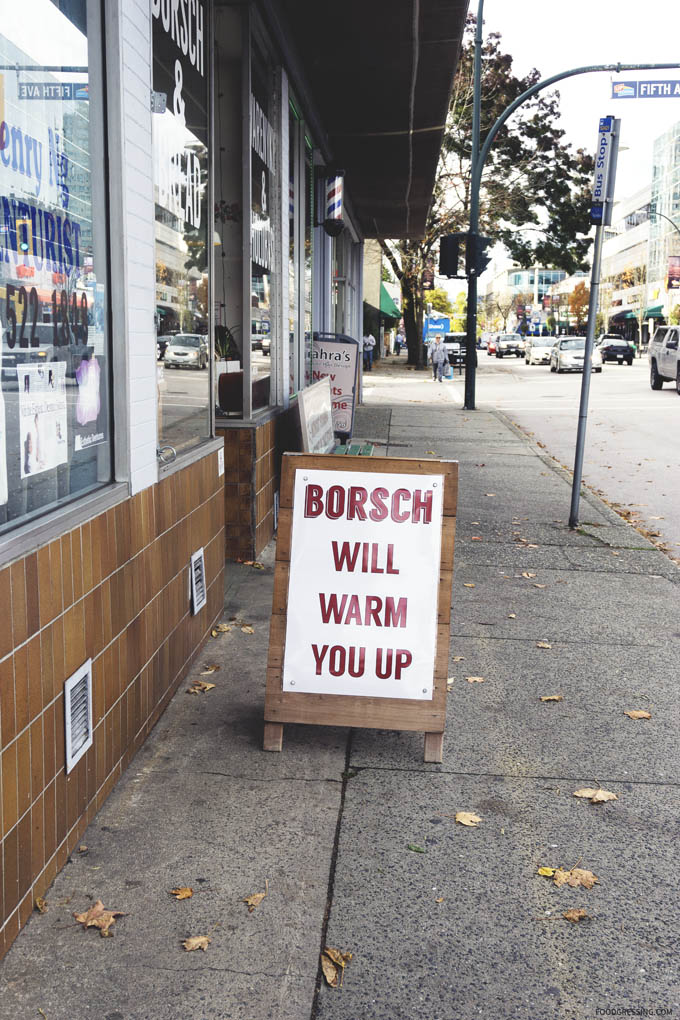 Solodko Menu
On the menu at Solodko are Perogies, Cabbage Rolls, Borsch Soup, and Ukrainian Soups in lunch or family portions. Perogy flavours include Potato & Dill, Sauerkraut, Meat & Onion, Sour Cherry, Blueberry, and Cottage Cheese. They also offer artisan breads like Brioche, Sourdough, Kozatskiy (Rye Sourdough), and Ukrainian Dark Rye Sourdough. There are sweet baked goods like Blueberry Piroshki and Babka (sweet yeast cake) and savoury buns like Cabbage bun, Sausage in Blanket, Meat & Onion, and Potato & Dill. Vegan options are available for all meals. Many of their products come in frozen varieties so you can enjoy them at home as well.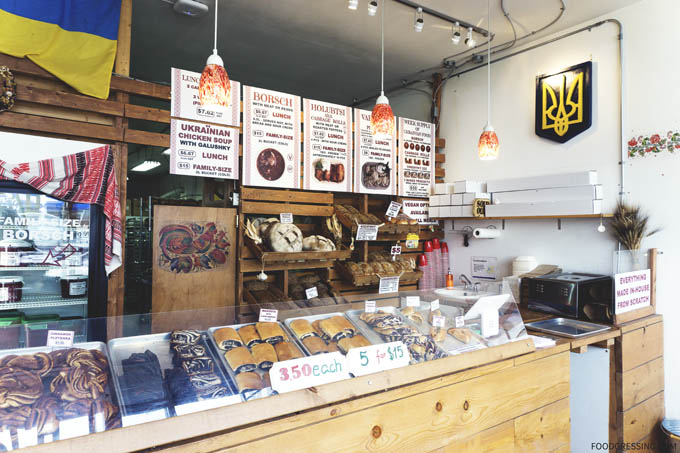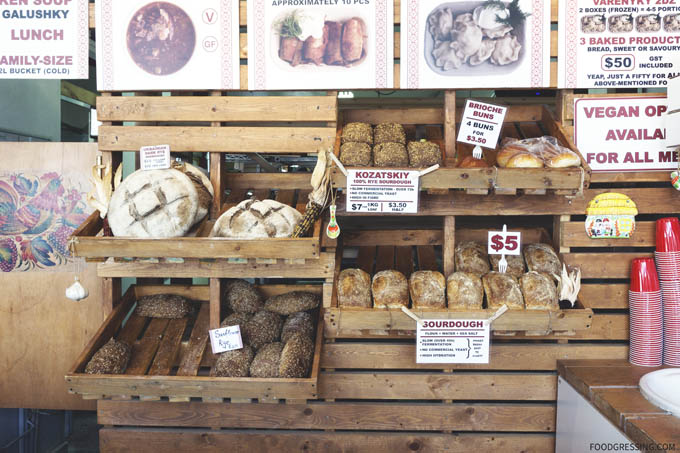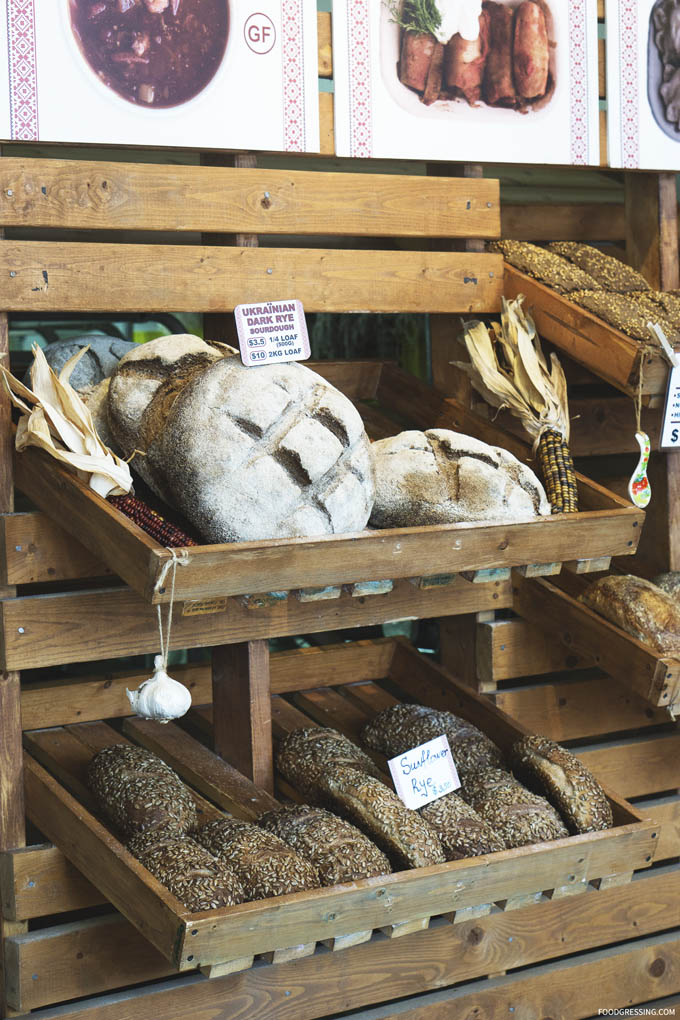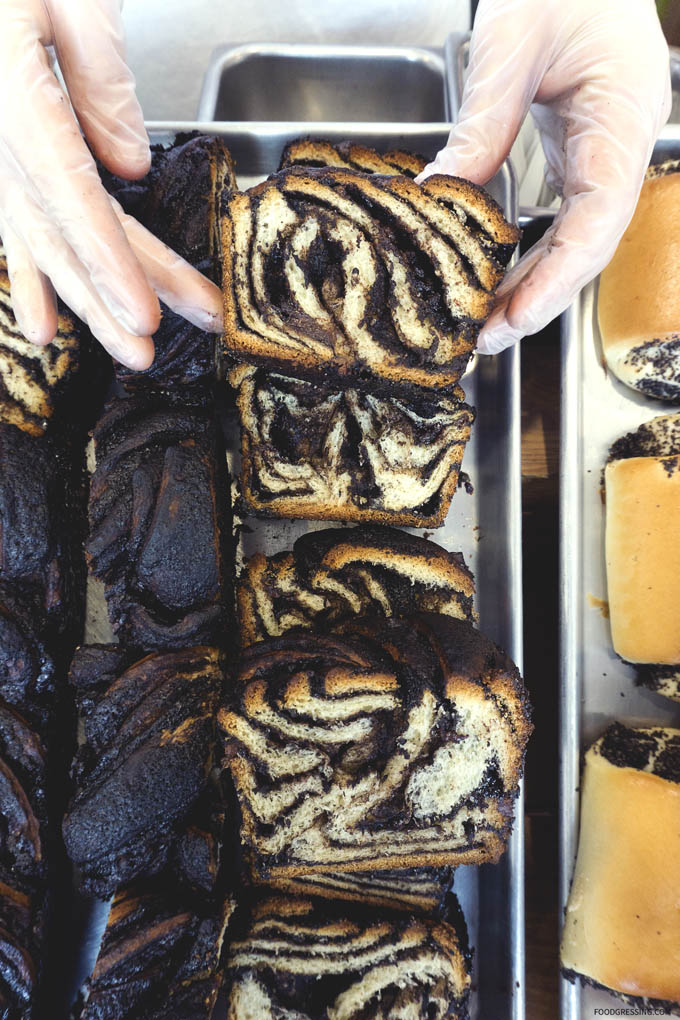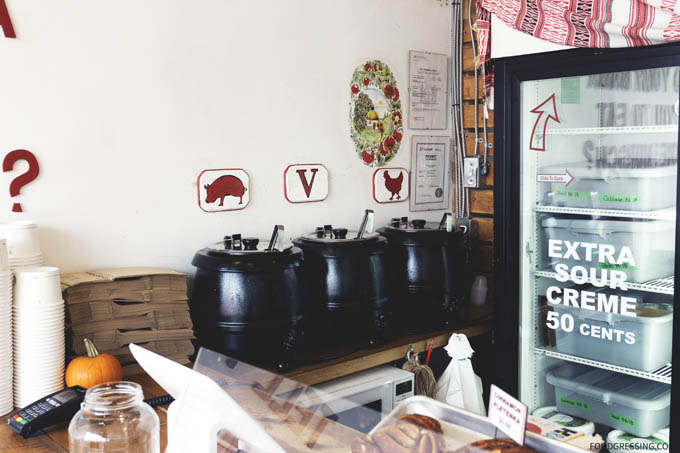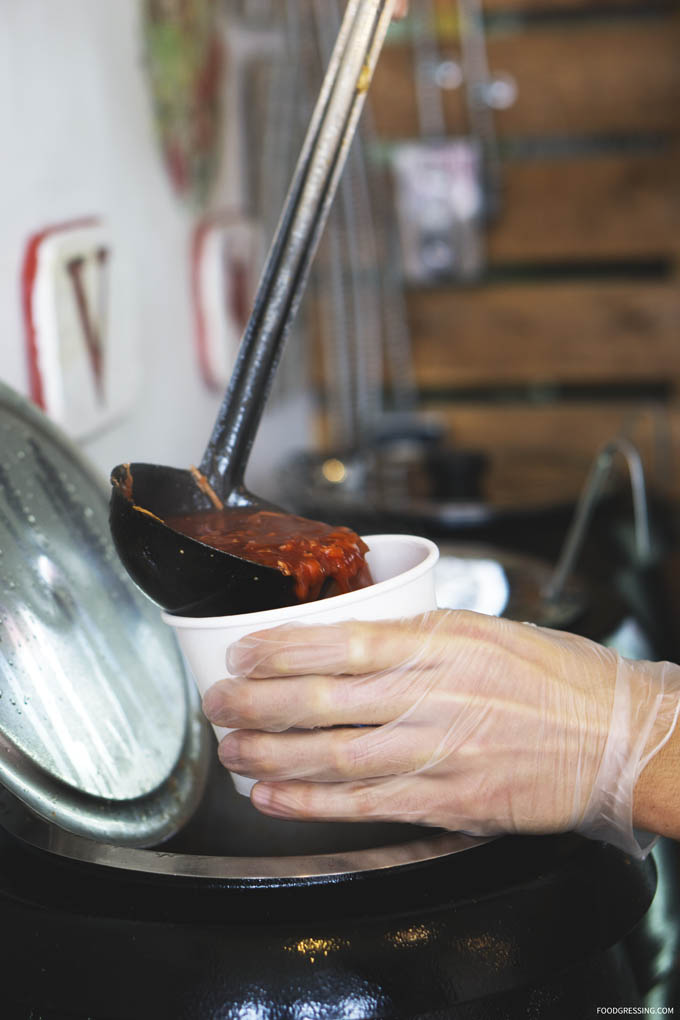 What We Tried
On this media tasting was David (pickydiners.com) and we tried a few of their sweet and savoury items: Cabbage Rolls, Perogies (Potato & Dill, Sauerkraut, Meat & Onion), Babka, Apple Strudel, Cinnamon Pletenka, Sunflower Rye Bread, and Makovik with Poppyseeds.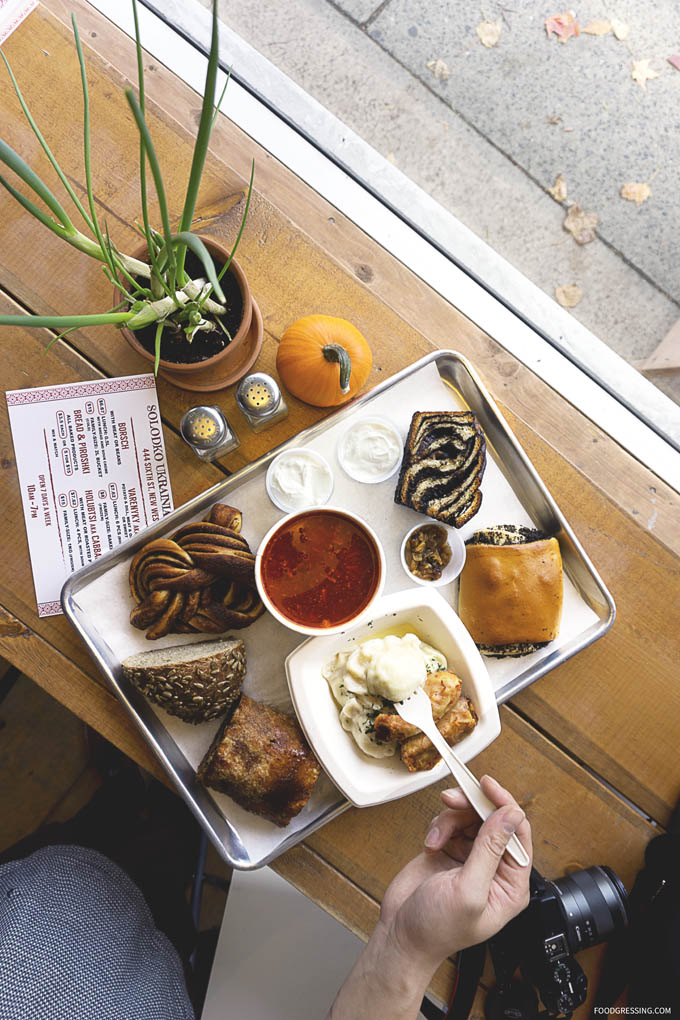 There's such a beautiful, homestyle feel to all of their foods. It's the kind of comfort food that you will make you feel good. Starting off with the savouries, the cabbage rolls were nicely tangy and tender. And the perogies were insanely delicious. I can't recall going to restaurants that serve perogies but I have bought perogies them vendors at Farmer's Markets and the Christmas Market. The perogies from Solodko trumps them all. I'm not a fan of thick perogy wraps so I was impressed with how thin the wraps were from Solodko. The perogy wraps were delicate but still held the filling together nicely. And the filling was melt-in-your-mouth delicious. I loved the Potato & Dill filling but they were all very good. Meanwhile, the borsch was rich, flavourful and was a mix of sweet and sour.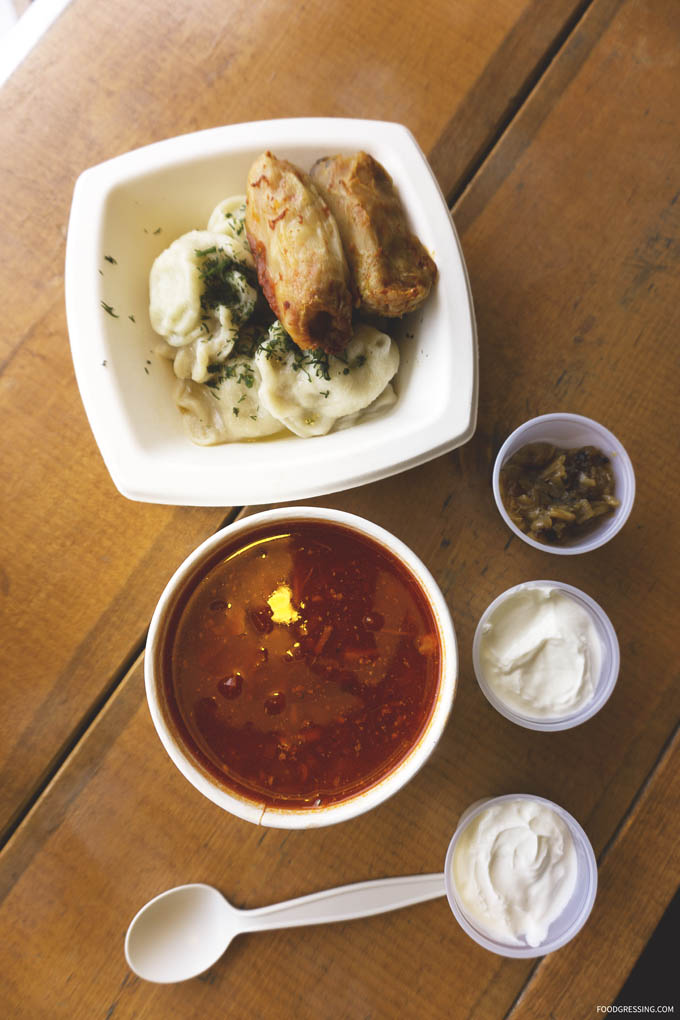 And how about a freshly baked Apple Strudel? I loved the chunky apples which were just a bit crispy instead of being mushy. Sinfully good and I would love to have this again.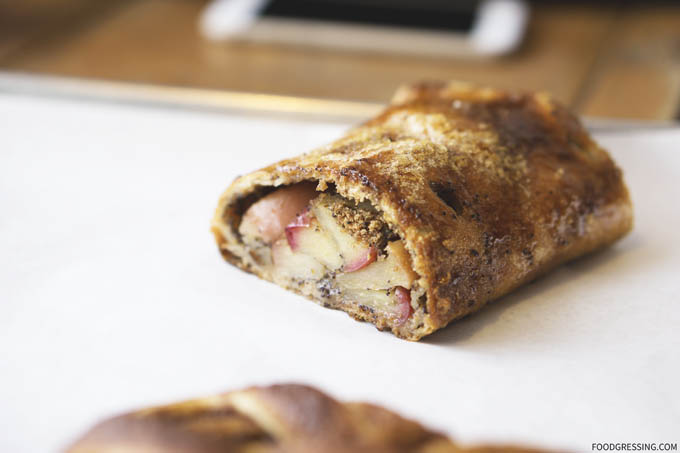 The Plentenka was a sweet braided bread with cinnamon flavour.
The Makovik (Poppy Seed Roll) was light and fluffy with a sweet dough. The poppyseed filling was dense, rich, and bittersweet.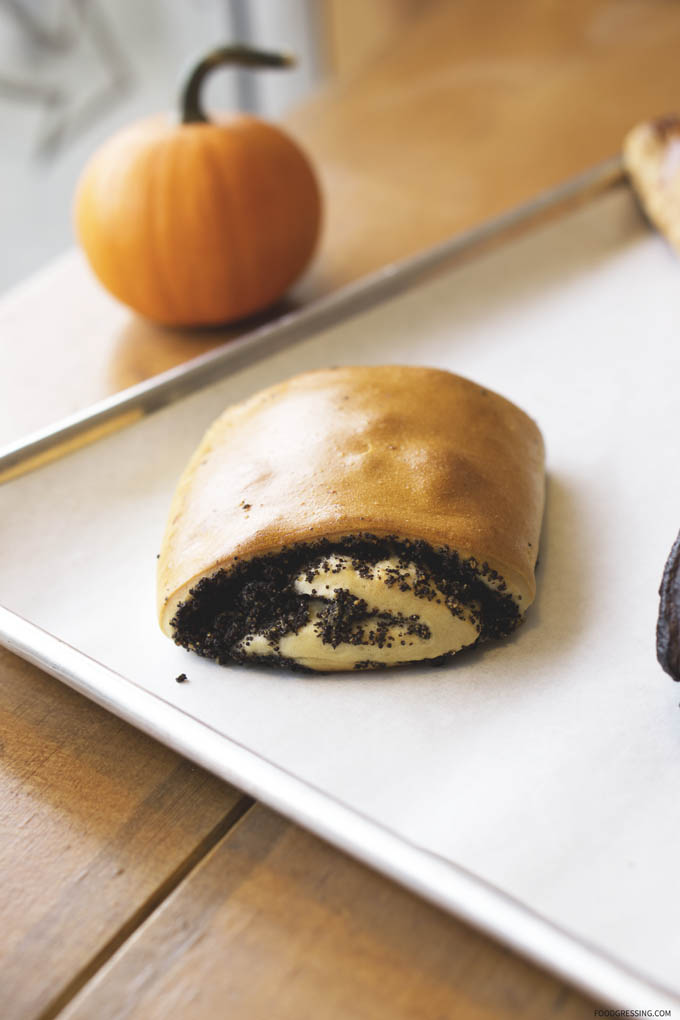 And for those looking for something more decadent, there was the Chocolate Babka. It was chocolately, buttery and oozing of old-world charm. A melt-in-your-mouth sort of dessert that you can pull apart easily. I personally would prefer something less rich but the Chocolate Babka seems like something that would satisfy sweet lovers.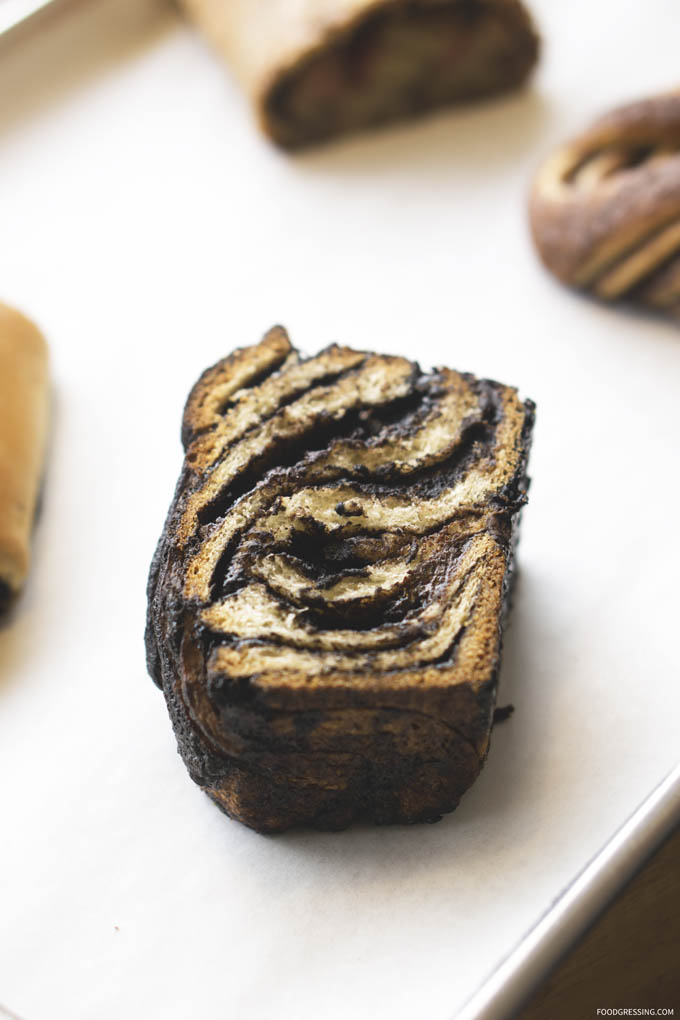 Overall Impression of Solodko Ukrainian Bakery
I really appreciated Solodko Ukrainian Bakery as a small, local business making products fresh in-house and from scratch. They seem truly committed to providing delicious and fresh products to customers. All the items we tasted were very hearty, tasty and comforting. Prices seem reasonbale for the portions. My favourites from the tasting were the Perogies, Apple Strudel, Makovik with Poppyseeds and Borsch. Rating: 5/5
Solodko Ukrainian Bakery
Address: 444 Sixth St, New Westminster, BC
Facebook: ‎www.facebook.com/solodko.ca/