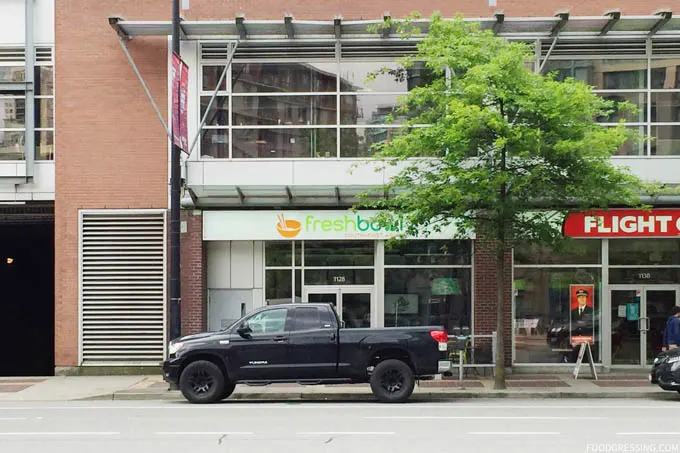 Fresh Bowl has been around for several years now and serves South East Asian-inspired eats that is affordable, fast and convenient. With two locations in Vancouver (Gastown and Yaletown), Fresh Bowl is a hit with the lunch-hour crowd in Downtown. I have visited Fresh Bowl in Yaletown twice and here is a review of my experiences.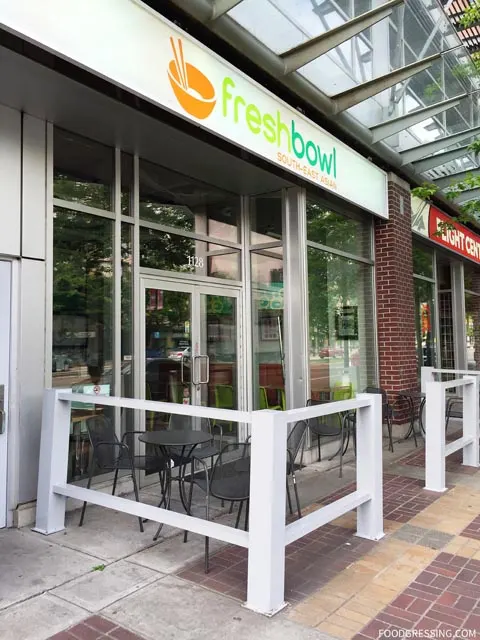 Fresh Bowl Menu
Fresh Bowl's old menu featured a standard selection of South East Asian-inspired bowls like Malaysian Chicken Curry, Beef Rendang, and Singapore Laksa. More recently, they changed the menu into a more customer-driven build-your-own-bowl options. Starting at $10, you first choose your type of bowl (rice, noodle, or salad), sauce (green, yellow, coconut and more), and protein (chicken, beef, prawns, tofu, mixed veggies). Side options inclue roti, satays and coconut sago dessert.
Fresh Bowl also has a commitment towards fresh and healthier ingredients. Their recipes are without MSG, artificial flavour enhancers and refined sugars. The chicken they use is Fraser-Valley grown, hormone free, and raised without antibiotics. Furthermore, their beef is Australian Organic grass-fed, halal certified, leaner than traditional meats and apparently higher in micronutrients and Vitamins E and B. They also use organic rice and organic mixed greens.
Modern & Bright
The interior of Fresh Bowl is very modern, bright and clean. The food is prepared quickly so takeout is a very practical option if you are short on time. There are several tables for two but seating is limited. I would say that the space is not accommodating for large groups.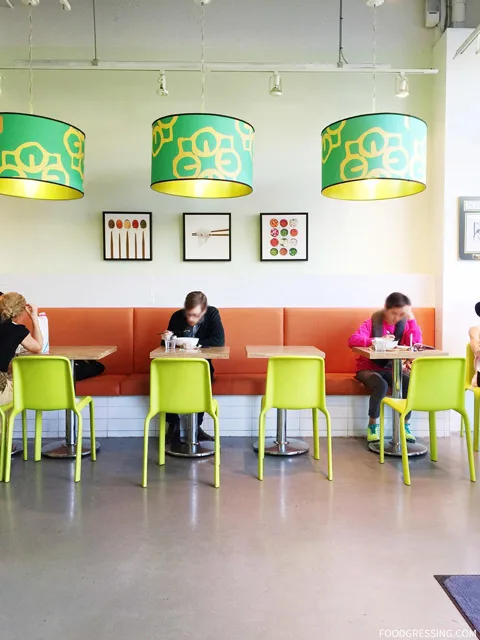 What I Tried
At Fresh Bowl, I have tried:
Roti Canai ($5)
Green curry ($11)
Mee Goreng ($11)
Build-Your-Own Bowl ($10)
My husband and I visited Fresh Bowl in 2014 when they had their own menu. I remember the food being just okay overall, nothing too memorable. The flavours were generally on point for something that is fast food. I recall that the roti canai was a tad greasy. However, I felt that the portions were small with more bean sprouts than everything else.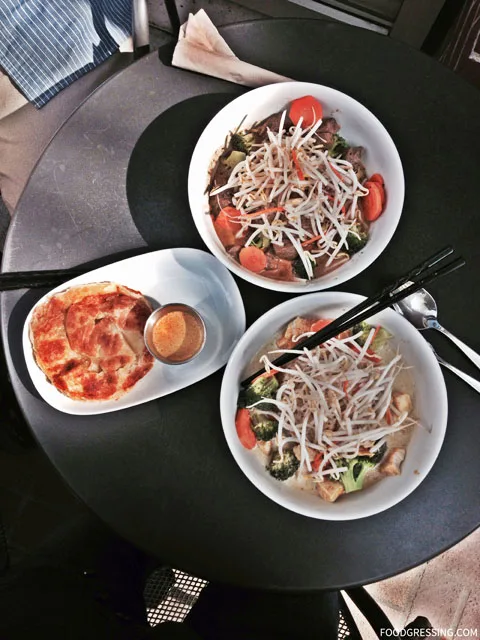 More recently, I built-my-own bowl option with thick noodles, laksa (lemon grass coconut broth) and chicken. Similar to before, it was okay and portions again seemed on the smaller side. The mound of bean sprouts hide the fact that there wasn't as much of the other ingredients. My thick noodles were al-dente and ingredients tasted generally fresh.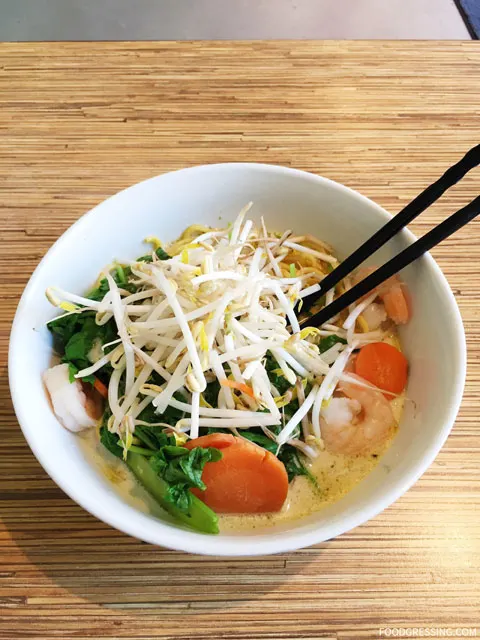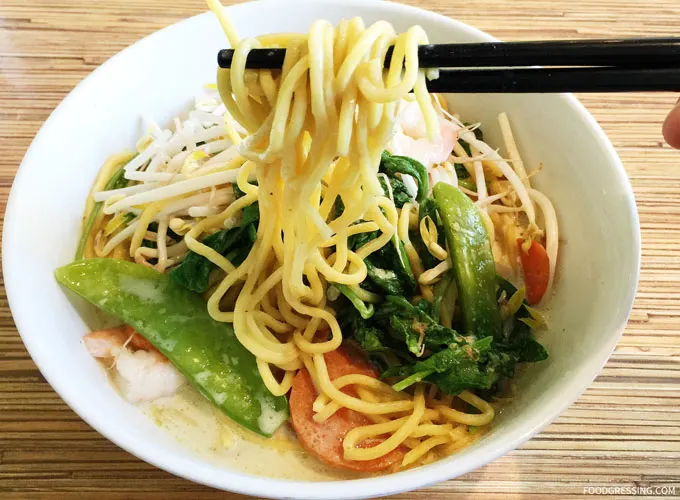 Overall Impression of Fresh Bowl
The food at Fresh Bowl is served quickly and generally on point. Okay option for a quick lunch but there are better. I like that they have organic ingredients and higher quality meats (hormone free, grass-fed). Portions do seem like on the smaller side so either you need more add-ons or get additional sides. Rating: 3/5
Website: www.freshbowl.ca