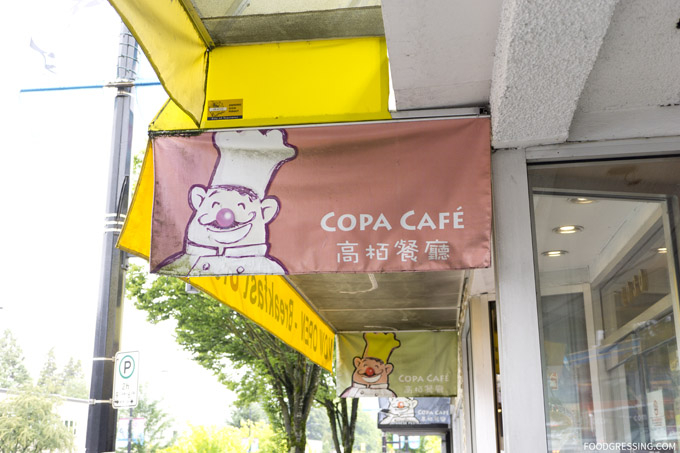 I hadn't eaten out at a Hong Kong-style cafe for a while and was eager to try out new place. Located just across the King Edward Skytrain station, Copa Cafe is a restaurant that I have been meaning to visit. They have three locations in Metro Vancouver: Vancouver, Coquitlam and Richmond. Last weekend, my family and I went to Copa Cafe on Cambie for late lunch.
Copa Cafe Menu
Like many Hong Kong-style cafes, Copa Cafe's menu is extensive. They offer a variety of Western and Asian-style dishes including baked entrees, pasta, sandwiches, and curry. According to Copa Cafe's website, their most popular dishes are sizzling plates, Copa curry, Hong Kong style baked pork chop on rice, and rack of lamb. Their mini set menus seem very popular as well. While Copa Cafe's menu seem overall budget-friendly, you can enjoy a more upscale experience with some of the dishes that they offer. For example, they offer roast Australian lamb rack in French style ($36) and 8 oz filet mignon ($27). The menu can be found online.
Payment is by cash or debit. Visa is accepted for bills over $25.
Modern Space
I usually don't have high expectations when it comes to the interior of Hong Kong-style cafes but I was pleasantly surprised. The interior space was modern and clean with a mixing of dining tables and cozy banquettes.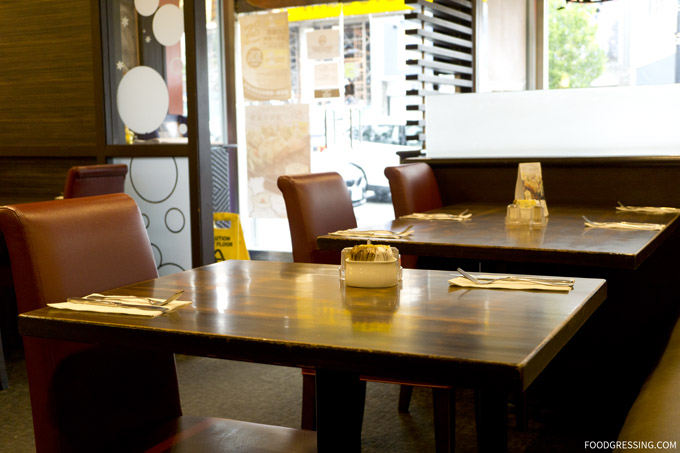 What We Tried
For our lunch, we ordered the following:
Braised Chicken and Mushroom Linguini on Basil Sauce with Cheese ($15)
Scrambled Egg and Shrimp Fried Rice Noodle ($15)
Roast Chicken Fried Rice in Thai Style ($14)
The dishes came out fairly quickly after we put in our order and the plates were very hot!
The Roast Chicken Fried Rice in Thai Style was by far the favourite of the three dishes. It had one red pepper on the menu and it did not disappoint in terms of spiciness. It had just enough to tickle the taste buds but not set you on fire. The texture of the rice was good too – fluffy with a slightly chewy exterior. I would recommend this dish.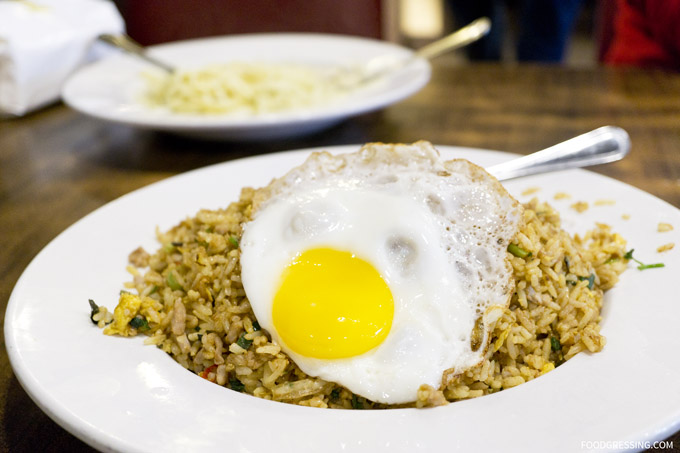 The Braised Chicken and Mushroom Linguini on Basil Sauce with Cheese was okay. Decent portions of chicken and mushrooms in a creamy white sauce. The pasta was al-dente.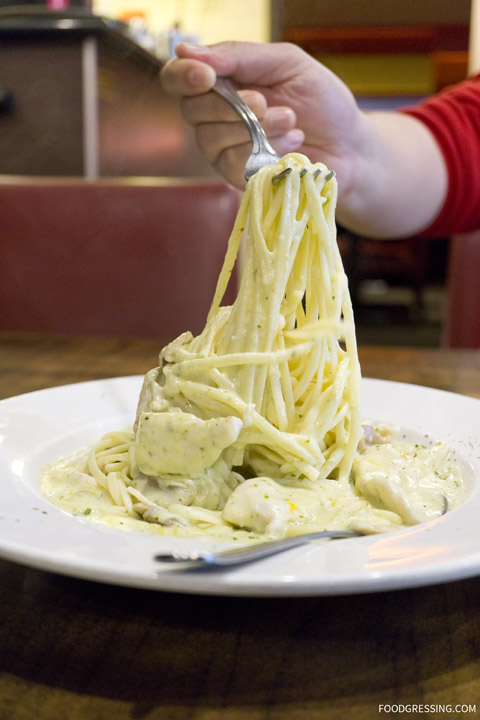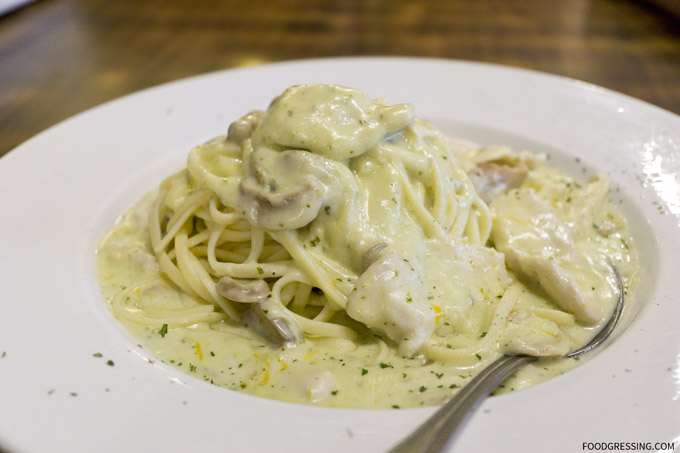 The Scrambled Egg and Shrimp Fried Rice Noodle is one of my favourite dishes at Hon's. I thought that Copa Cafe's version was on point. It was a saltier than Hon's but still lots of sauce – just the way I like it. The size of the shrimp was reasonably large.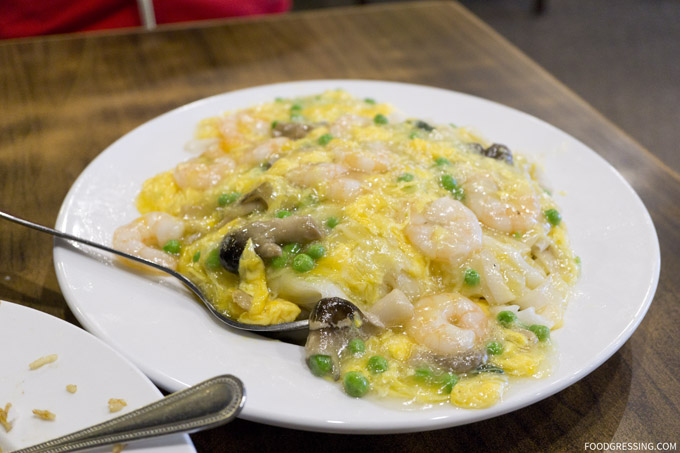 Service
The service at Copa Cafe was bare minimal and could use much improvement. The staff seemed unhappy, disinterested and overall unhappy.
Overall Impression
The stand-out dish from the meal was the Roast Chicken Fried Rice in Thai Style while the other dishes were just okay. Service was mediocre. Rating: 3/5
Website: www.copacafe.ca