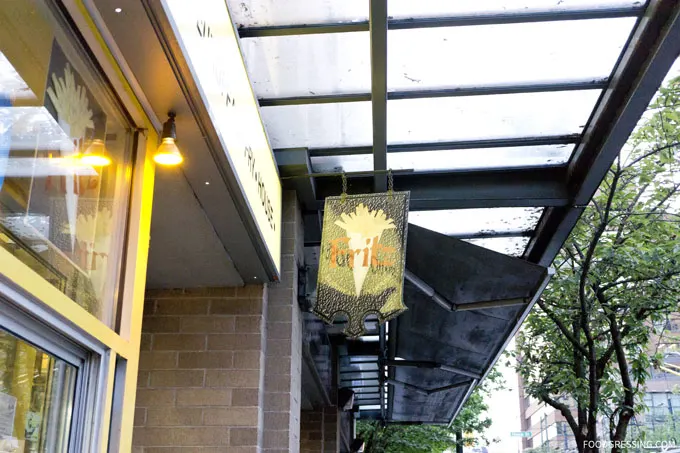 Poutine is certainly my go-to comfort food and guilty pleasure. In Downtown Vancouver, I have tried several poutineries (La Belle Patate, Mean Poutine, Smoke's and Frites) but Fritz European Fry House has got to be one of my favourites next to La Belle Patate. Located in the Granville Entertainment district, Fritz is a small poutinerie with limited seating and a walk up window. It opens late (ie, closes at 4 am Friday and Saturday) so it's definitely a place for perhaps some "drunken noms."
Fritz Menu
Fritz' serves fries, poutine, hot dogs as well as dips. They have various sizes of poutine available: small ($5.00), medium ($7.50), large ($9.00), jumbo ($10.50), and bucket ($12.50). You can also enhance your poutine with extra toppings like pulled pork, Montreal smoked meat, vegan cheese and crumbled bacon.
What I Tried
The poutine at Fritz is so delicious that I can't rave enough about it. The fries aren't super greasy and the cheese curds melted but chewy. I love how the gravy is rich and savoury but not overly salty. Furthermore, the gravy and cheese is spread consistently throughout the container so every bite is just amazing.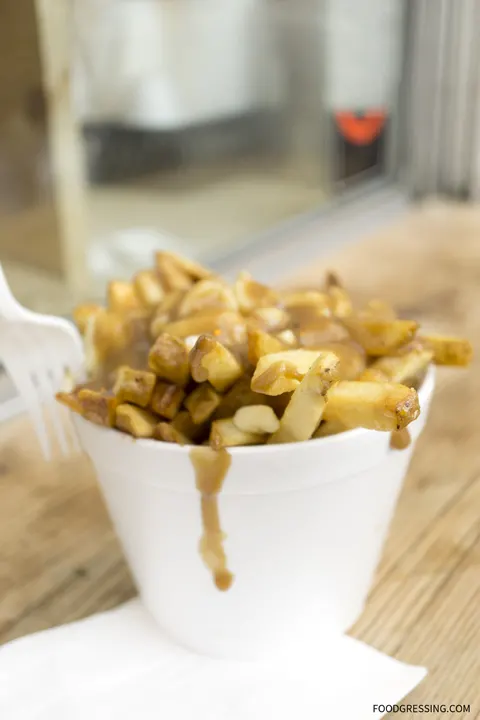 On my first visit to Fritz, I made the mistake of having a small poutine. I devoured it on my own quite quickly and immediately regretted not getting a larger size. The following time, I shared a large with my family. Why didn't we just get a bucket? So good my friends, so good.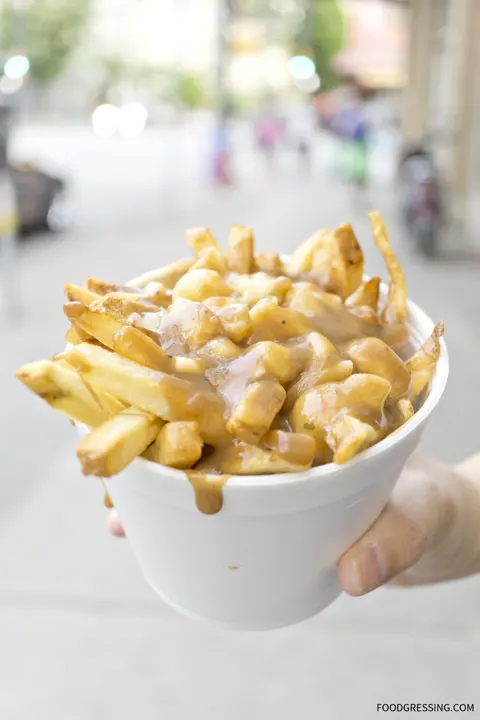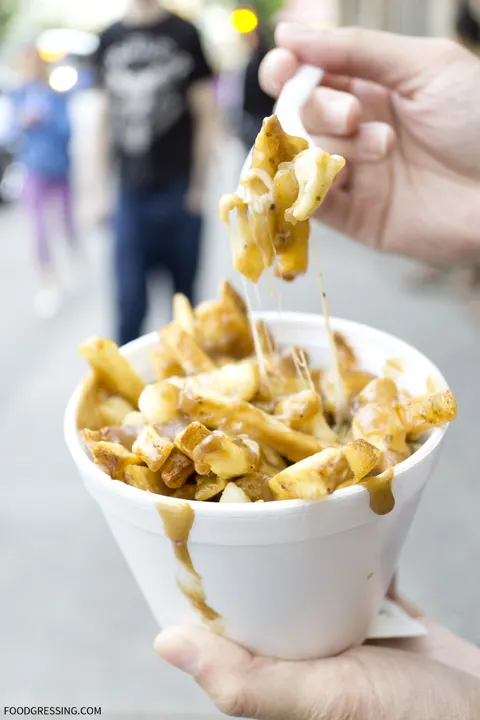 Overall Impression of Fritz
The poutine from Fritz gives me cozy and comforting feels. It's absolutely yummy even without any extra toppings. A must-try in Vancouver. Rating: 5/5
Website: www.fritzeuropeanfryhouse.com