If you are craving poutine in Vancouver, La Belle Patate is one place to go in Vancouver. I have been to La Belle Patate a few times over the last few years, and in this review I'll share with you my experiences with their comforting eats.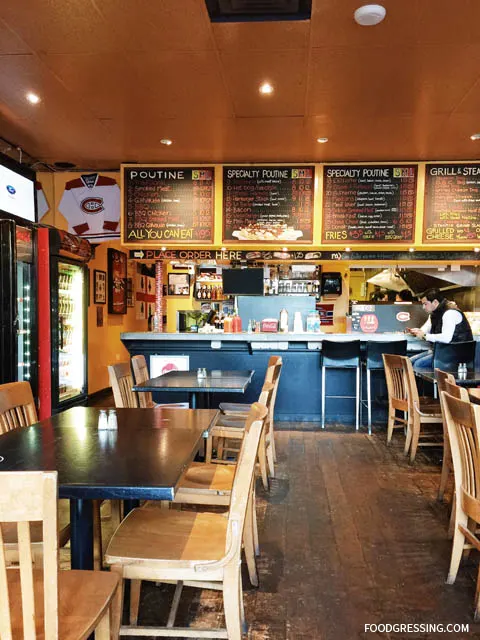 La Belle Patate Menu
La Belle Patate's tasty array of 26 poutines types includes 8 traditional and 18 speciality. Just reading the names of the poutines makes your mouth water…bacon poutine, smoked meat poutine, and donair poutine to name a few. Poutines come in small, medium and large and range from $6 – $14 depending on the size. But if you want a truly indulging experience, you can go for the All You Eat option for $19.50! Personally, I would not be able to take in that much poutine but I do admire those who can.
Aside from poutines, La Belle Patate also offers smoked meat sandwiches, grilled cheese and hot dogs. Their menu is available online.
What I Tried
I first visited La Belle Patate a few years ago on an $8 Social Shopper offer. It was valued at $19 and included 2 small authentic traditional poutines and 2 classic steamies. The steamies were basically steamed hot dogs in a steamed bun with mustard, onions and coleslaw on top – simple and tasty. The regular price is $2.50.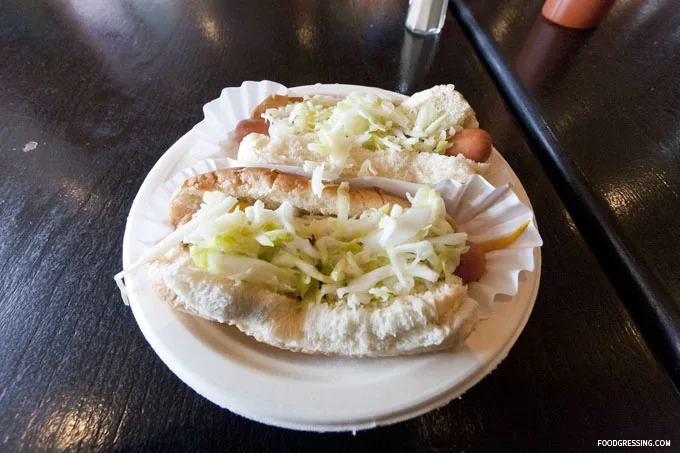 The two small regular poutines were loaded with sauce, squeeky cheese curds, and overall very delicious.
Recently, I visited La Belle Patate and used a 2-for-1 Entertainment coupon. I got two large poutines: Meat Lovers (beef, bacon, and peperroni) and Maple (bacon and maple syrup) to share with my husband and son. The Meat Lovers was a bit smoky and savoury which was a huge contrast tot the Maple which was very sweet. After trying the Maple poutine, I would have to say that a sweet poutine is just not my thing. I prefer a savoury one for sure.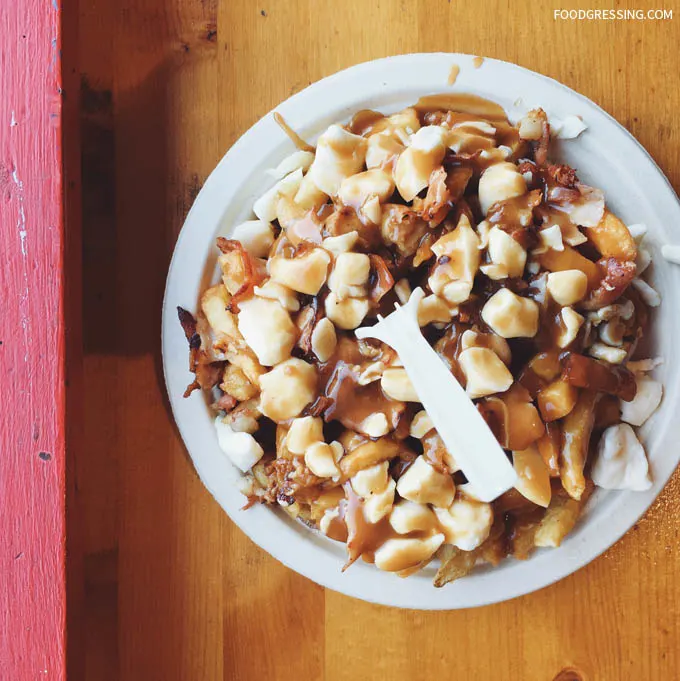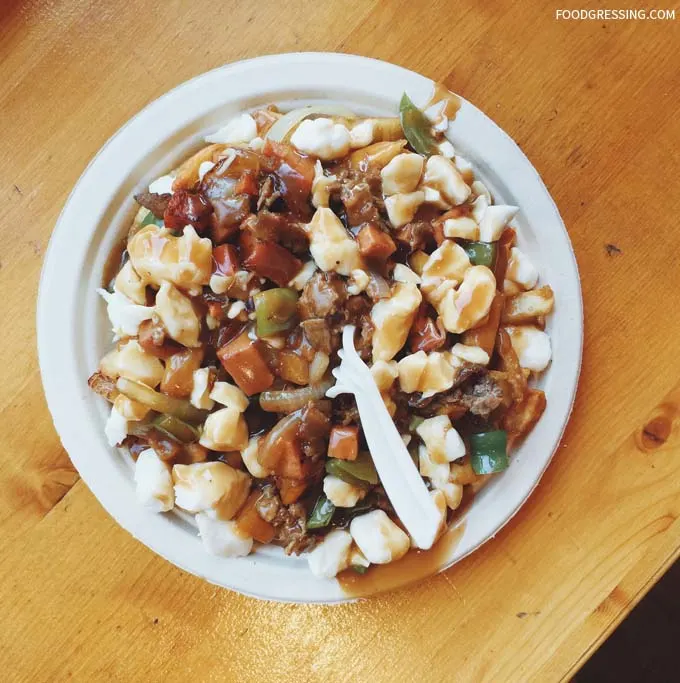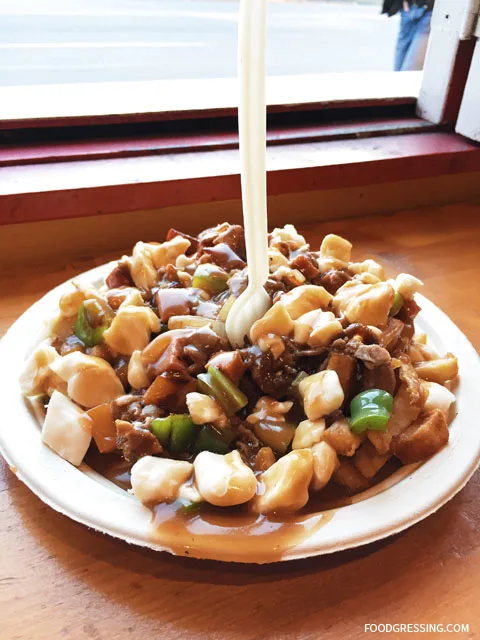 Overall Impression of La Belle Patate
Great portions for the price with lots of cheese curds, fries and gravy. To satisfy your poutine cravings, head over to La Belle Patate. You won't be disappointed. Rating: 4.5/5
Website: http://westcoastpoutine.wix.com/labellepatate