On my trip to Toronto last fall, I made pilgrimage to the St. Lawrence Market – birthplace of the famous peameal bacon on a bun. I had read that Carousel Bakery was a go-to-place for the peameal bacon sandwich. So, I ordered from this stall for my first peameal bacon experience.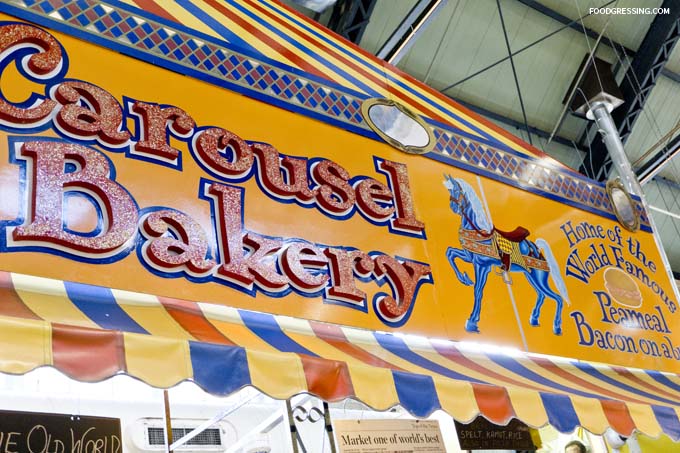 What is Peameal Bacon?
According to Wikipedia, the term "peameal bacon" is derived from the historic practice of rolling the cured and trimmed boneless pork loin in dried and ground yellow peas to keep it fresh longer. However, ground yellow cornmeal has replaced peameal since the end of World War II.
Peameal bacon sandwiches are thought to be signature dish of Toronto's St. Lawrence Market. It is typically prepared by grilling the bacon in medium-sized slices until the centre is slightly rare and the cornmeal coating and external fat turns crisp.
Get Your Peameal Bacon Here
Located inside the St. Lawrence Market, Carousel Bakery stands out with its bold and brightly coloured signs. Apparently, on a typical busy Saturday, Carousel Bakery will sell over 2,600 peameal bacon sandwiches in one day. That's one sold every 15 seconds! Here a peameal bacon sandwich is $6.45.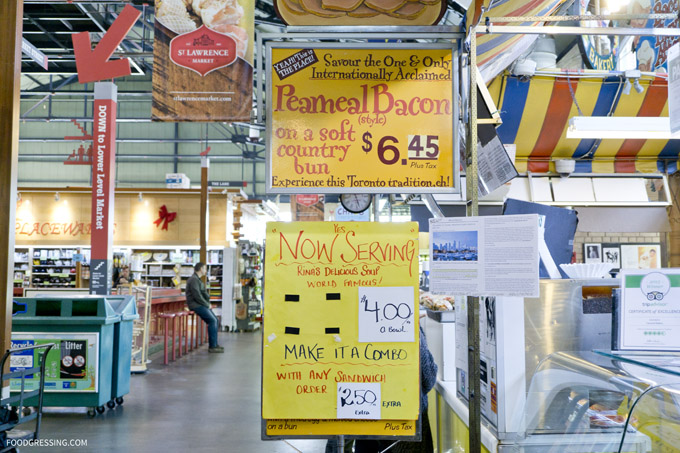 Carousel Bakery also offers other types of sandwiches, soups and baked goods including bagels, tarts, and bread.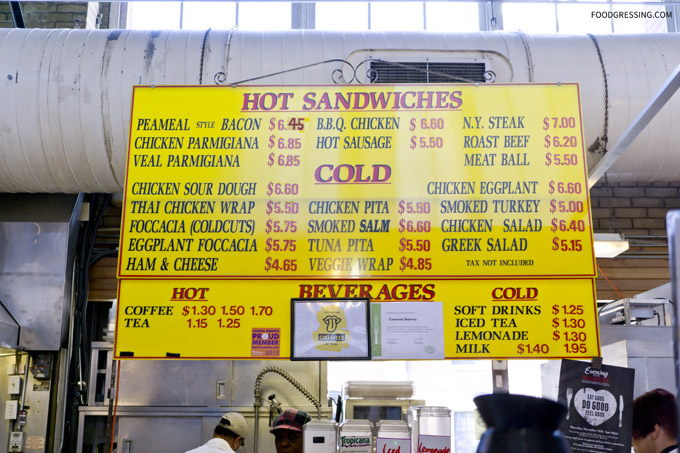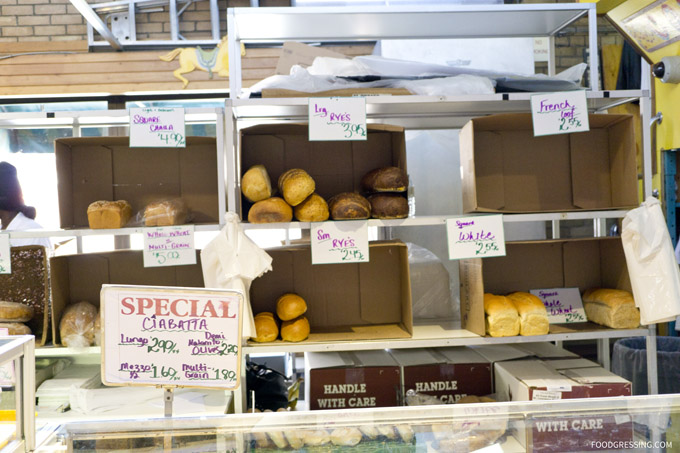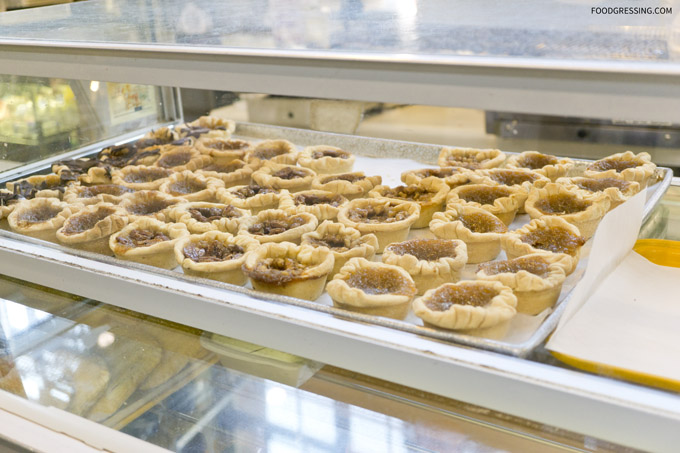 What I Tried
Carousel Bakery's version of the peameal bacon sandwich is perfect for purists. That is, the sandwich is to be appreciated solely for the bacon; there are no other fixings like lettuces and tomatoes.
There were four slices of bacon which were juicy, tender, a tad greasy and salty in a plain bun. The sandwich was pretty good overall though I think fixings would nicely offset the saltiness.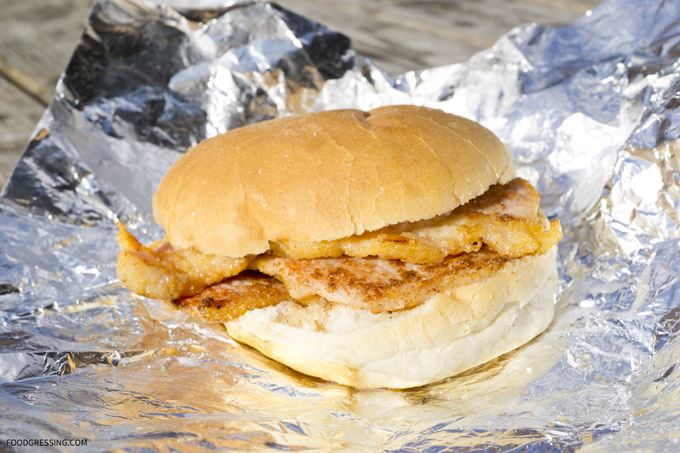 Overall Impression of Carousel Bakery
It was fun to try out the peameal bacon sandwich given its significance in the Toronto food scene. I would definitely recommend it to bacon lovers. But if you want a fancier sandwich with a heap of toppings, it is definitely not for you. Rating: 4/5