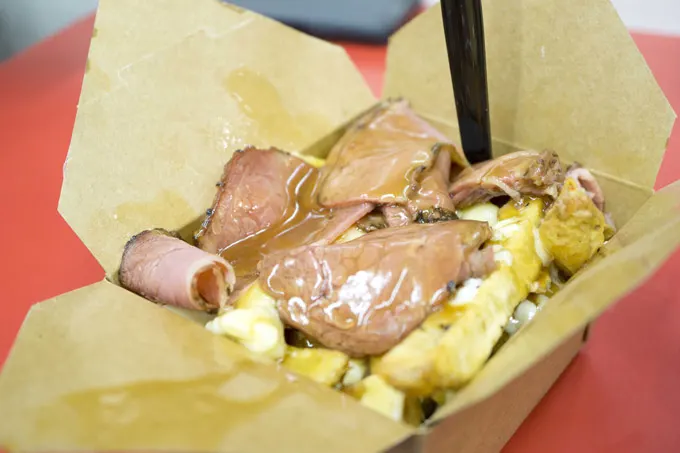 Mmmm…poutine. A mouthful of tasty poutine makes me feel warm and fuzzy inside on a cold winter's day. When it's cold, I crave for poutine. A while back, I saw that Social Shopper had a deal for Frites on Granville. I bought 2 vouchers in which each voucher was $9 for 2 deluxe poutines. I ventured to Frites to see if they could satisfy my poutine cravings. This post reflects my experiences from the two visits.
Granville Entertainment District
Frites is located in the Granville Entertainment District of Downtown Vancouver. It opens late which is great for club goers looking for a bite to eat: they stay open until midnight on Sundays to Wednesdays and until 4 am on Thursdays to Saturdays. Their space is small so no large groups for dining in; they just have a few counters and stools.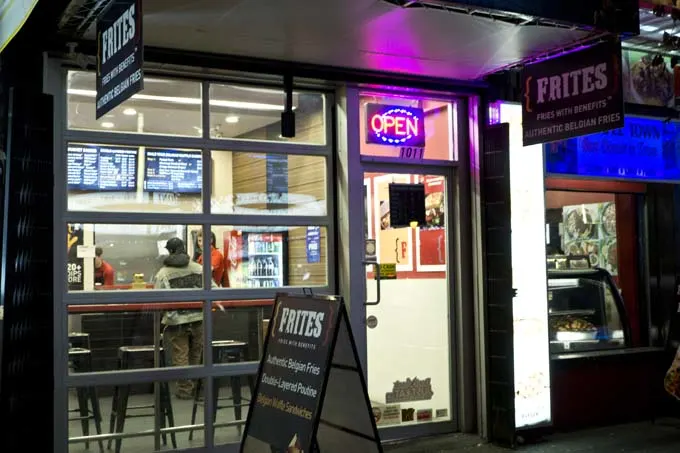 Frites is Fries With Benefits
The poutine at Frites is made with authentic Belgian-style frites. Canadian potatoes are hand-cut into thick pieces and then double-fried in gluten-free canola oil. Their menu includes Belgian fries, gourmet frites, double-layered poutine and Belgian waffle sandwiches. The double-layered poutines come in small, regular and jumbo sizes. Small poutines cost between $5-$6; regular costs $7-$9 and the jumbo costs $11-$13.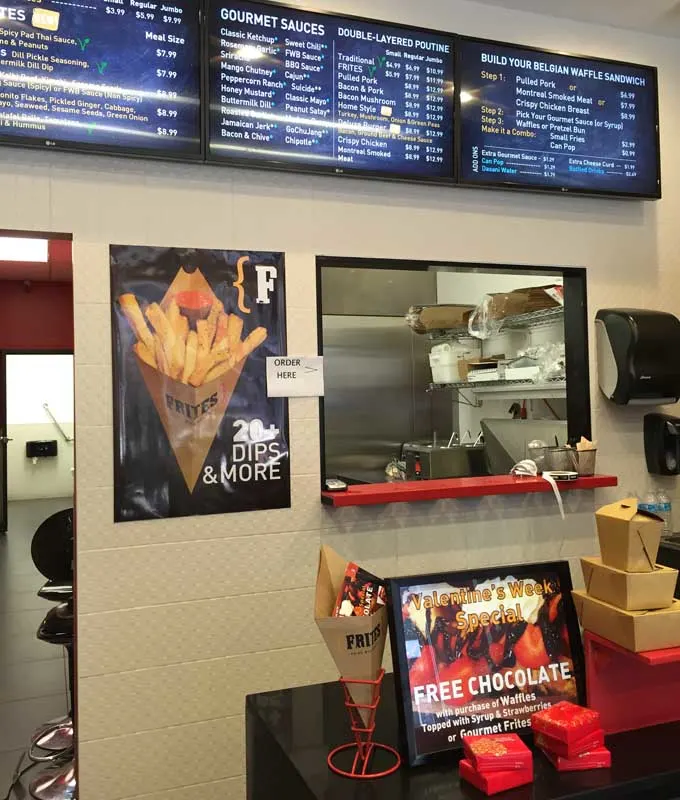 Double-layered poutine
The double-layered poutine at Frites on Granville consisted of 2 alternating layers of fries and cheese and then topped with gravy. All the poutines we tried came out nice and hot! We tried the montreal smoked meat poutine, which was flavourful and had lots of gravy.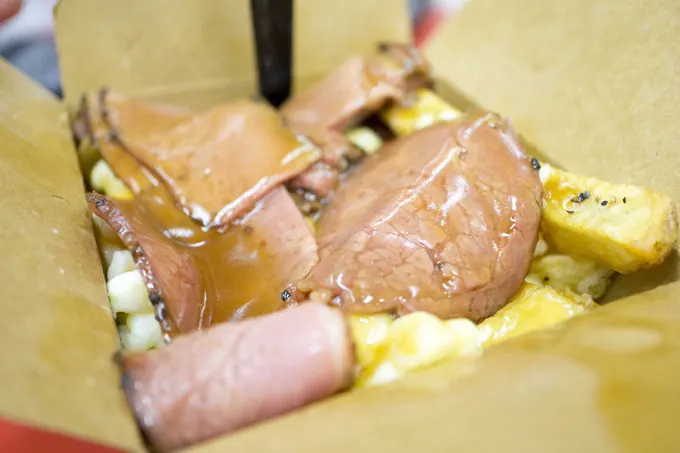 I loved the traditional bacon mushroom poutine: it had a great amount of toppings and the mushroom and bacon were nicely fried.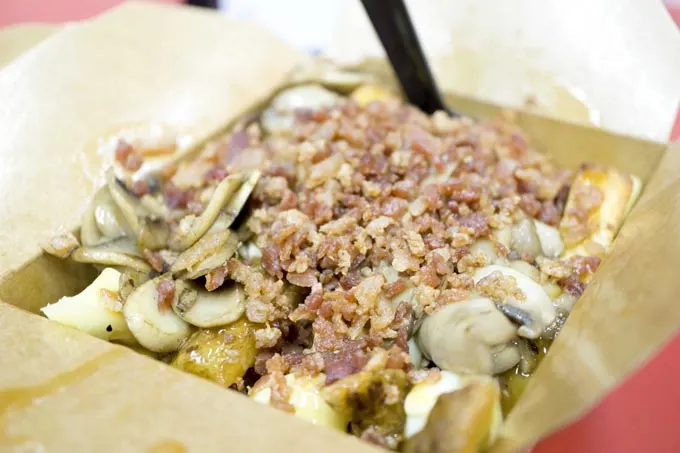 The deluxe burger poutine was true to its name: it tasted like a burger mixed with fries. It consisted of bacon, ground beef and cheese sauce. My husband and son enjoyed this poutine, but I think I prefer to keep my burgers and fries separate. The mixed flavour was just too overwhelming for me.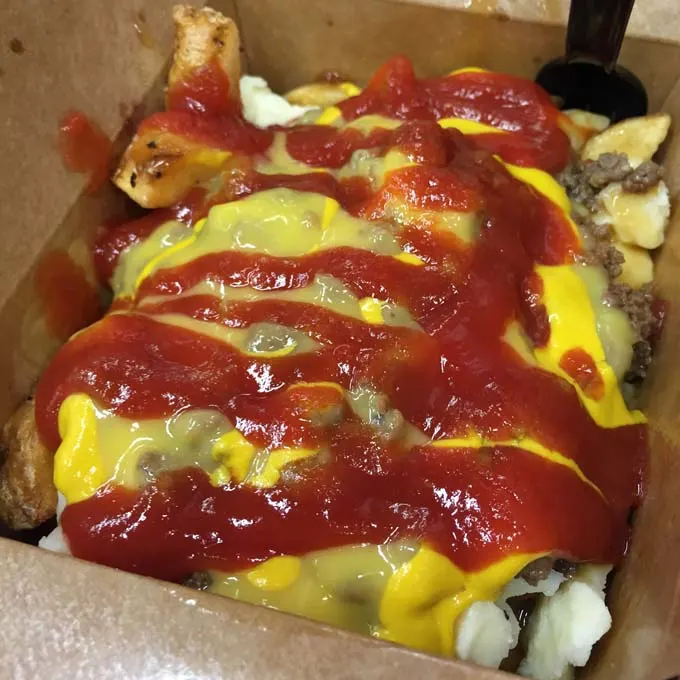 My absolute favorite was the crispy chicken poutine: the chicken was just so deliciously crispy. I refused to share this poutine after I had a taste of it!
https://instagram.com/p/zwTxV-M6LF
The portions for the regular sizes were decent. We could not finish the poutines in one sitting. The poutines came in brown takeout boxes which successfully contained all the leftovers without any spillage. During both my visits, I found the staff people to be very friendly. If you check-in on Facebook, you get a free pop or water!
Poutine Craving Satisfied
I found the poutines at Frites quite delicious which satisfied my poutine cravings. I would be interested in trying other items on their menu including gourmet fries and Belgian waffle sandwiches. I would recommend Frites as a great place for poutine!