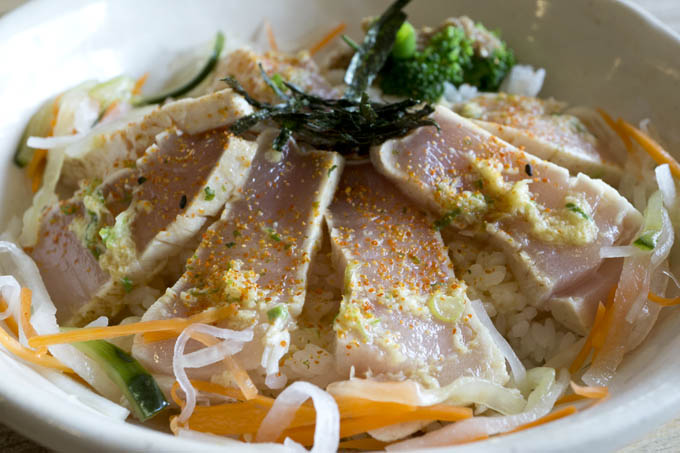 I have been to my fair share of cafes for sure! I love eating out whether it be for lunch or dinner, sometimes even breakfast. There's something about a cafe atmosphere that makes me happy. From having lunch north melbourne way, to dinner in California, I am always looking for a cafe that offers some unique dishes and provides a good quality service. I want my dining experience to be as relaxing and pleasant as possible as it makes me enjoy my food even more. So, if a cafe can provide that service to me, it's likely to be a winner in my book.
Basho Cafe is one of the most talked about restaurants according to Urbanspoon. I ventured out to this very photogenic cafe to see why locals are raving about it.
Basho Cafe is so darn cute
Basho cafe may just be one of the cutest little cafes I've been to. Located in East Vancouver, it has a very welcoming vibe. The cafe is photogenic to boot: I saw two other customers with DSLRs who were photographing the restaurant and food. The cafe seemed busy and there were lots of customers coming in and out. At one point, all the dining tables were full. Fortunately, some people left and I was able to get a seat.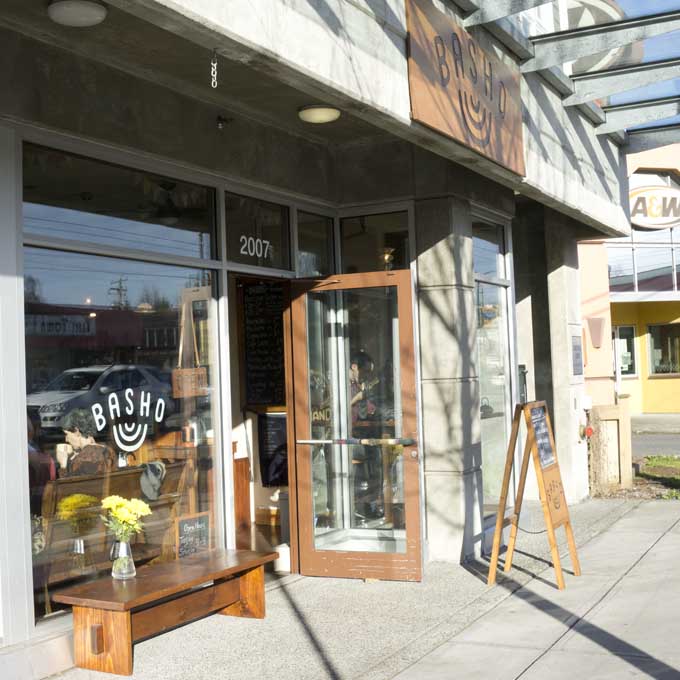 Basho cafe is a family-run restaurant and I found the staff to be very friendly and humble.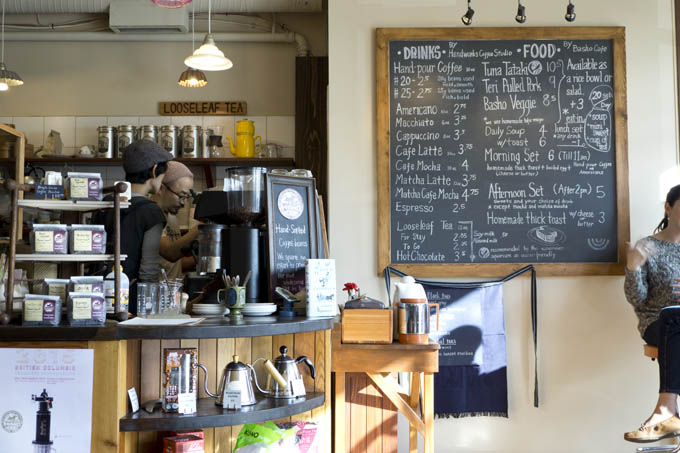 Coffee, confections and combos
The menu items are reasonably priced, with hand-pour coffees, morning and lunch combos and afternoon sweets. Lunch entrees are around $10 on average and you can combo it up with a soup, mini-sweet and tea for $3. Afternoon sets are $5 with sweets and choice of drink. Some sweets are as low as $0.50.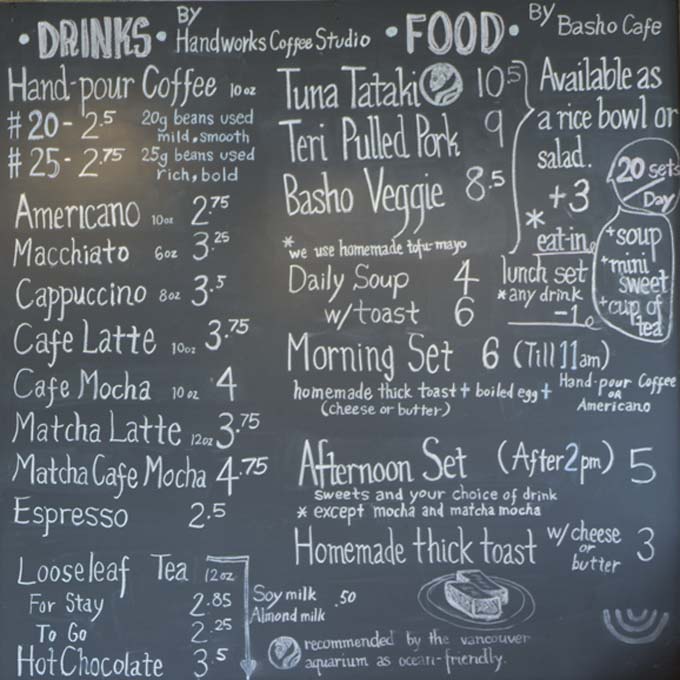 I told the staff person it was my first time at the cafe and I asked for her recommendations. She suggested the ocean-wise tuna tataki rice bowl ($10.50), which I ordered. I would have liked the lunch set but they had run out. The tuna tataki was nicely seared with a great citrus flavor.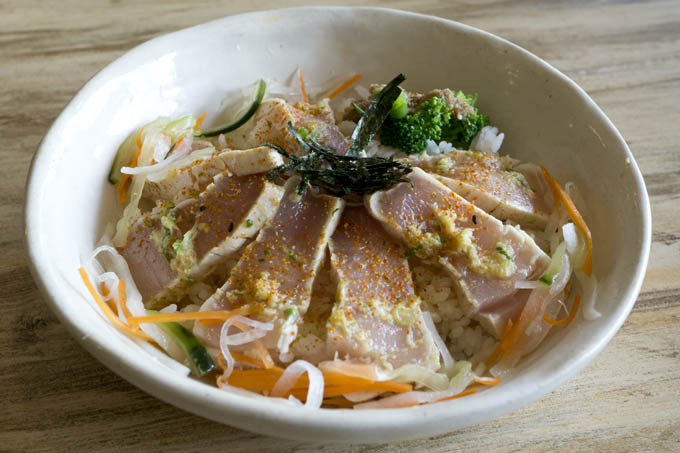 I also had the afternoon set with a matcha mocha. Ah, I forgot to mention specifically *matcha* mocha so I end up with the regular mocha. The afternoon tea set came with three treats: the vegan mochi mochi matcha, the coco almond cookie, and the red bean butter cake.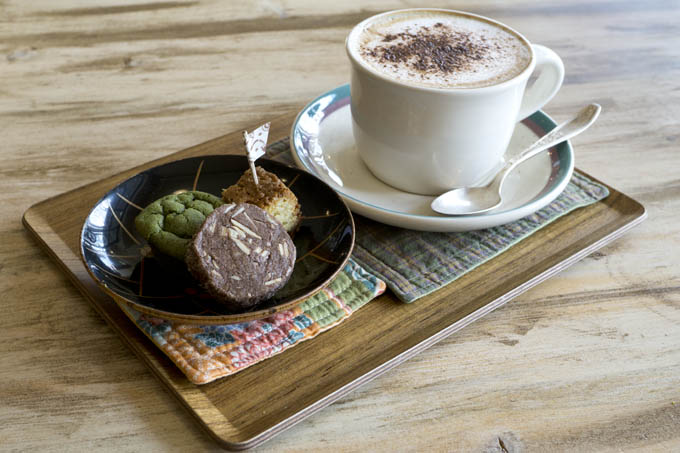 I sat there sipping on my mocha and zoned out for bit due to the relaxing atmosphere.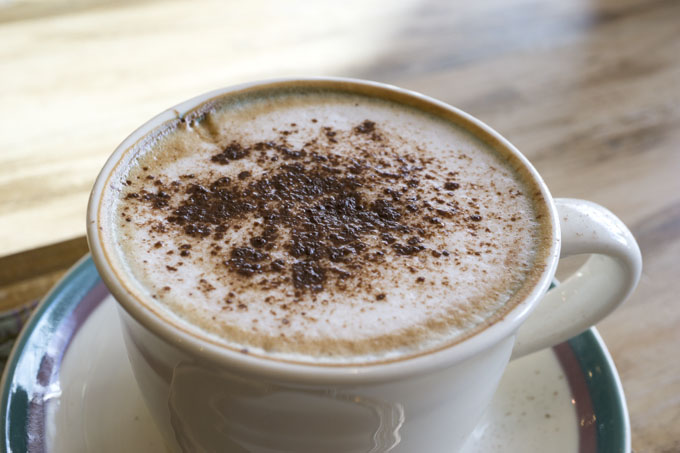 All three treats were delicious and home-made like but the mochi mochi matcha was definitely my favorite. It had a great gel texture inside. The cookie had a nice soft crunchy texture.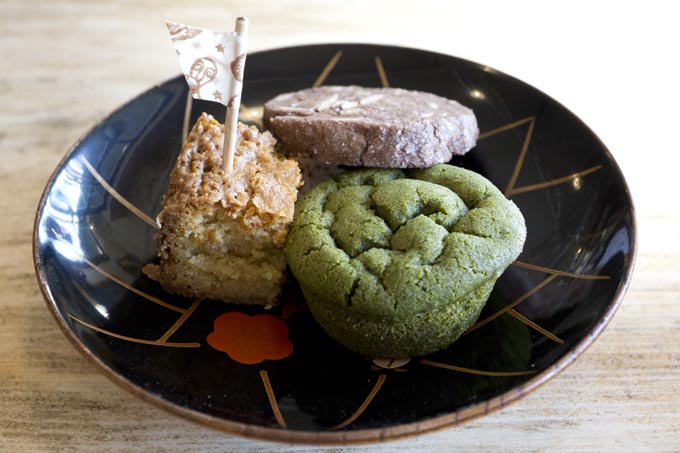 I really enjoyed my dining experience at Basho Cafe. Their customers are definitely fans of their treats, as I saw some leave with a box full of them. I hope to visit again soon and try out their other sweets.
https://instagram.com/p/zocYals6DG