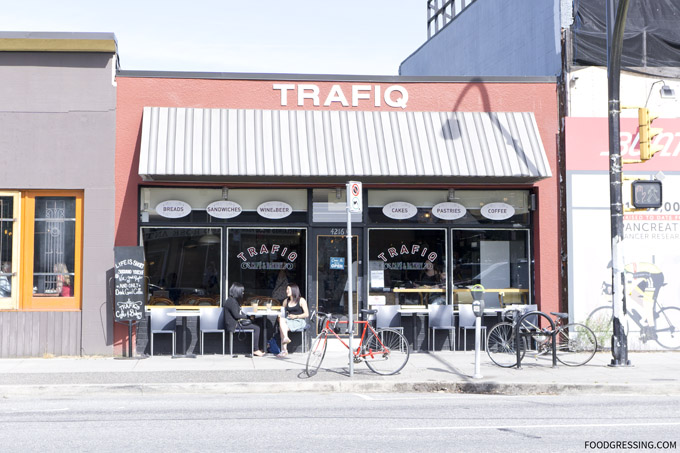 Yesterday, I was struck with cravings for sweets so I decided to pay a visit to Trafiq Cafe and Bakery.  Located at 4216 Main Street in Riley Park, Trafiq is a European-style cafe serving pastries, sandwiches, soups, croissants alongside coffee and tea.  But seriously, I was after one thing and one thing only – their cakes.  Their luscious cake slices have been Instagram darlings and it was time for me to finally try them out.
Cozy Cafe Space
The cafe itself is very clean and spacious.  There are a few communal tables, seating along the front windows as well as a few tables outside.
What I Tried
Individual cake slices are $6 but you can order a 6″ for $29 or 10″ for $58.  These slices are huge and can easily be shared between two people.  But trust me, they're so good you probably just want to eat it entirely yourself.
I tried the Homage to Earl Grey and the Vanilla Salted Caramel and they were oh-so-good.  It was love at first bite and every bite after that was like heaven.  The cakes were moist, not too sweet, and light.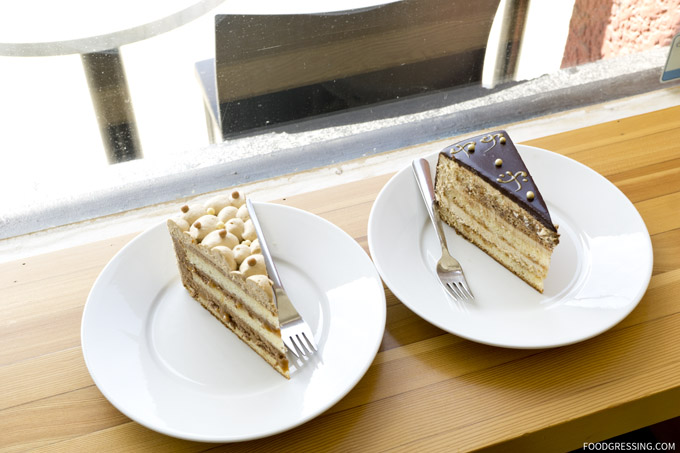 The Homage to Earl Grey is creamy Earl Grey-white chocolate mousse, layer soft vanilla cake finished with earl Grey chocolate ganache.  I recently tried Cadeaux's London Fog cake at Porto Cafe and I have to say that Trafiq's Earl Grey is so much better.  The Earl Grey flavour is distinguishable though not overpowering.  Cadeaux's London Fog cake is good but the flavour is too subtle.  You really taste the Earl Grey in Trafiq's cake.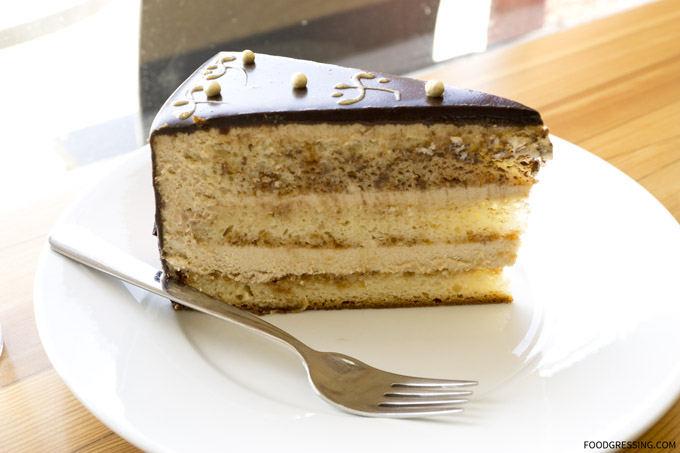 I loved the Vanilla Salted Caramel.  So much yum in this slice of cake: creamy caramel mousse with swirls of dulce de leche and a sprinkle of Maldon salt in between vanilla genoise finished with milk chocolate-caramel cream.  As soon as I started to cut into the cake, the caramel began oozing out.  Sheer decadence.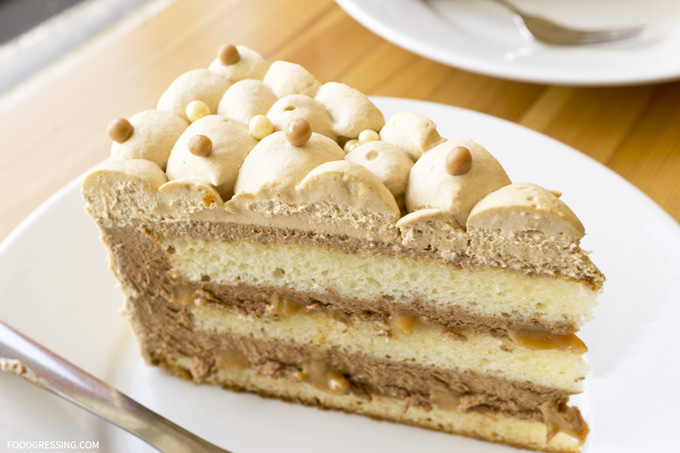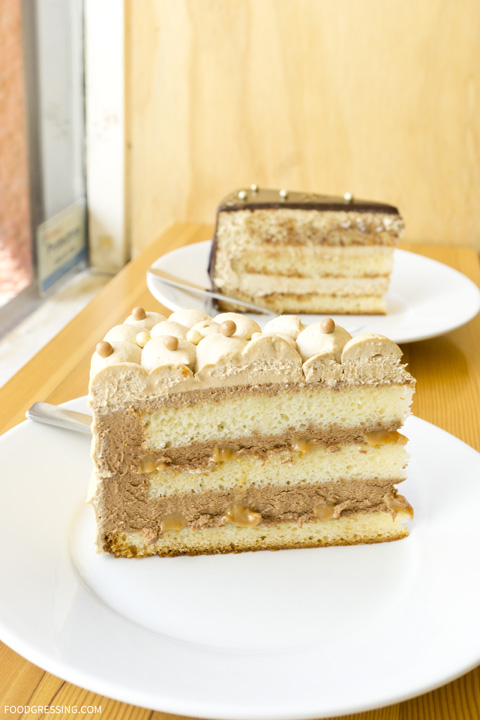 Overall Impression of Trafiq
For an honestly good piece of cake, I highly recommend Trafiq.  So much deliciousness in one slice of cake.  So good that you'll be back for more.  Rating: 5/5
Website: trafiq.ca