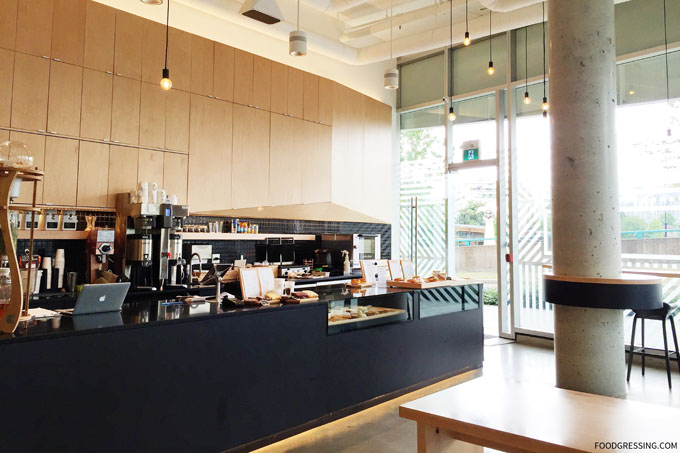 Part of why I love blogging is because I get the opportunity meet and connect with amazing and inspiring foodies in this city. I recently met up with local foodpreneur, Elaine from Food Connections to discuss all things foodie. She is the mastermind behind last year's successful Feeding The 5K event held at the Vancouver Art Gallery plaza. This event was Canada's largest free outdoor lunch created using surplus food that would have been otherwise wasted. Elaine and decided to meet up at the newly opened Porto Cafe on Cambie, a place that neither of us had been to and were interested in discovering.
Cozy and Inviting
Porto Cafe is located just across the Olympic Village Skytrain station and south of the Cambie bridge. As soon as I entered Porto Cafe, I was immediately impressed by the cozy and inviting atmosphere. The stylish space had lots of natural light, high ceilings, industrial lights, communal tables, cozy banquettes as well as high top tables with stools.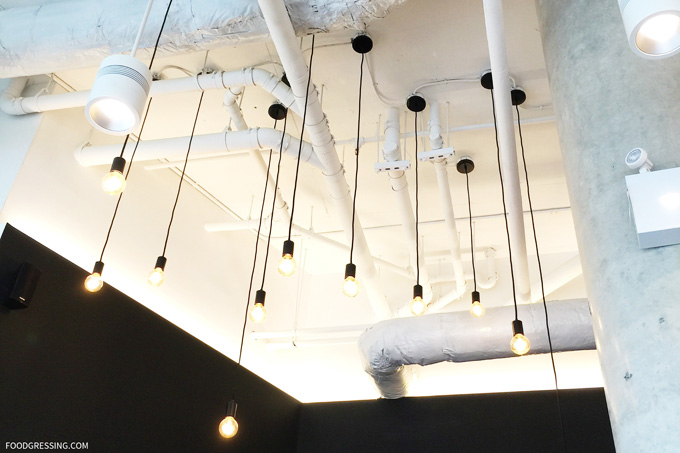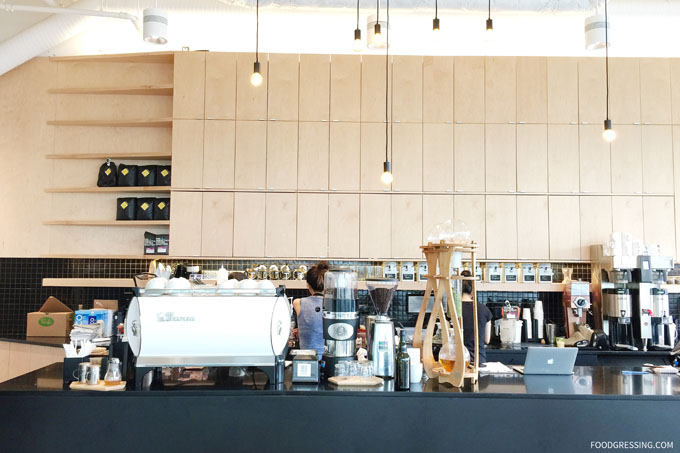 They even have a Keycafe service at their location.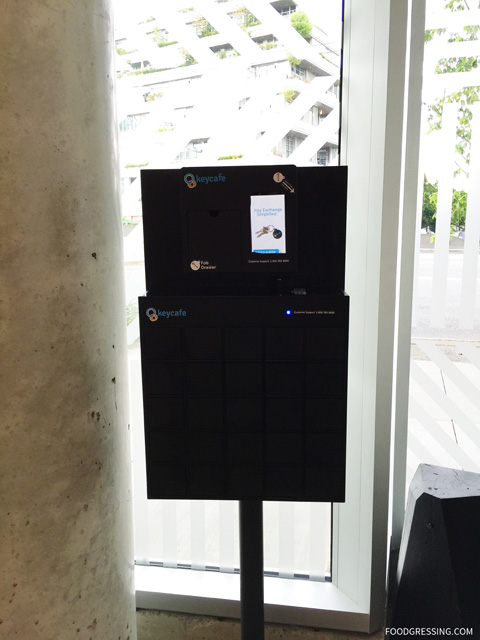 Porto Cafe Menu
Porto Cafe serves the usual espresso-based drinks (like lattes, macchiatos, mochas) with beans by Vancouver's Pallet Coffee Roasters. I spoke with Amanda, the manager/spokesperson, and she noted that they are planning to bring in coffee by Calgary's Phil & Sebastian. Non-coffee beverages include tea, smoothies and matcha lattes and more.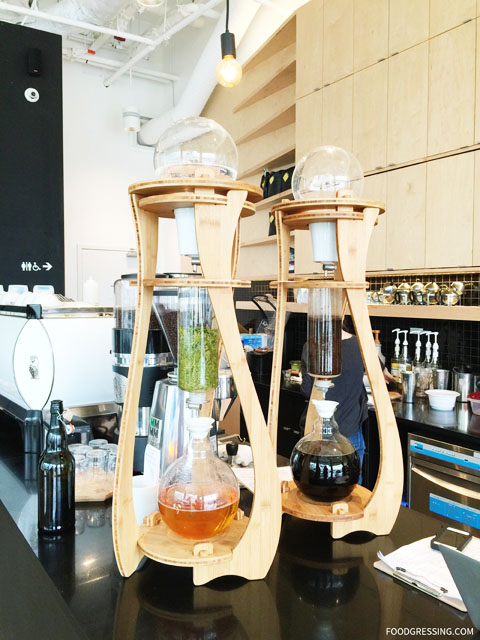 Most of their baked goods are prepared in-house, but they also offer Cadeaux Bakery's London Fog cake. They also offer soups, sandwiches, and lunch specials.
Amanda told us that one of the baristas made paper models of the food they service. They are pretty cute and realistic! Apparently, he took photos of the food and then cut and taped them together to create 3-D paper models.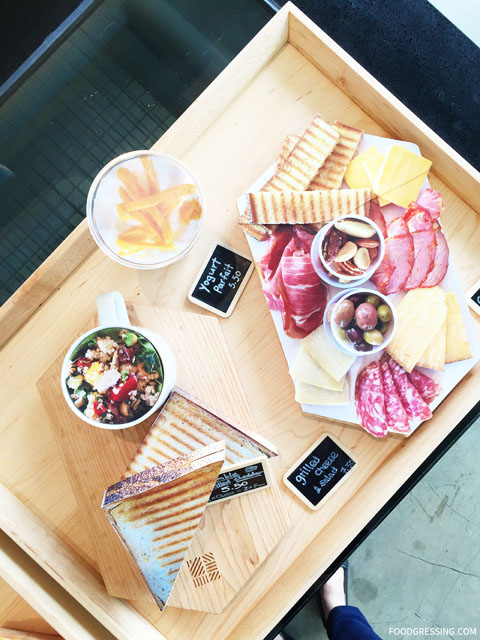 What We Tried
I had a matcha latte (~$4) while Elaine had the Spanish latte (~$4), a latte which is sweeter due to condensed milk. We shared Cadeaux's decadent London Fog cake ($8.99). The matcha latte had a very nice balanced bitter flavour and was not very sweet. Amanda explained to me that they use a high quality matcha. Other cafes would sweeten the matcha latte to mask the lower quality matcha which is more bitter. My only dislike was that my cup was filled to the brim! It made transporting it to the table very difficult while trying to preserve the latte art.
Cadeaux's London Fog cake was a five-layered vanilla cake made with Earl Grey infused syrup, Earl Grey milk chocolate ganache, white chocolate mousse, and Chantilly cream. It was absolutely delicious – moist, fluffy and light. The size of the cake is best suited for sharing.
We were given complimentary sparkling water near the end of our meal as well.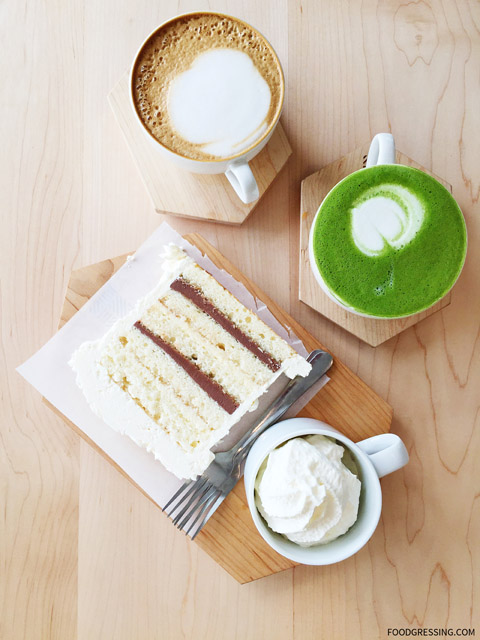 Overall Impression of Porto Cafe
Loving the cozy and inviting vibes at Porto Cafe. Their staff is very friendly as well. Right now, they are focusing more on word-of-mouth advertising. I'm spreading the word (through my review) and looking forward to my next visit! Rating: 4.5/5
Website: www.portocafe.com