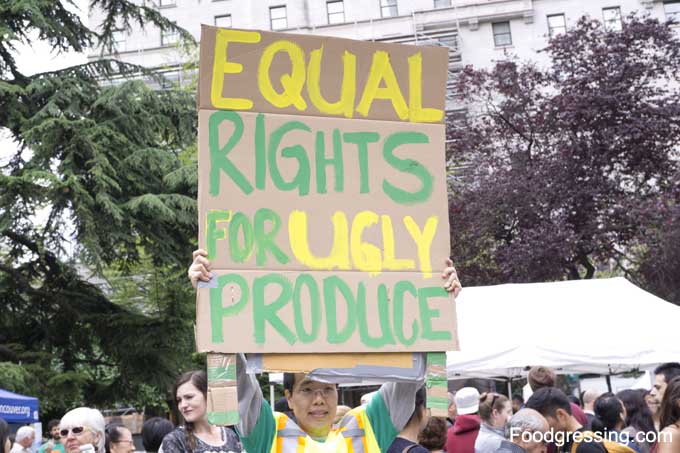 This past Wednesday, May 26, Canada's largest free outdoor lunch was created using surplus food that would have been otherwise wasted. Held at the Vancouver Art Gallery plaza, this event was sponsored by Feeding The 5000, a global food waste initiative.
Feeding The 5000 Vancouverites
The lunch, which included enough servings to feed five thousand Vancouverites, were prepared by students of the North Shore Culinary School, a tuition free program for underprivileged and at-risk people. No one went dumpster diving for the ingredients. The ingredients were donated and would have been thrown out since they hit their peak freshness too soon to be sold to restaurants or grocery stores. That is, the rescued food were close to but not at their expiry date.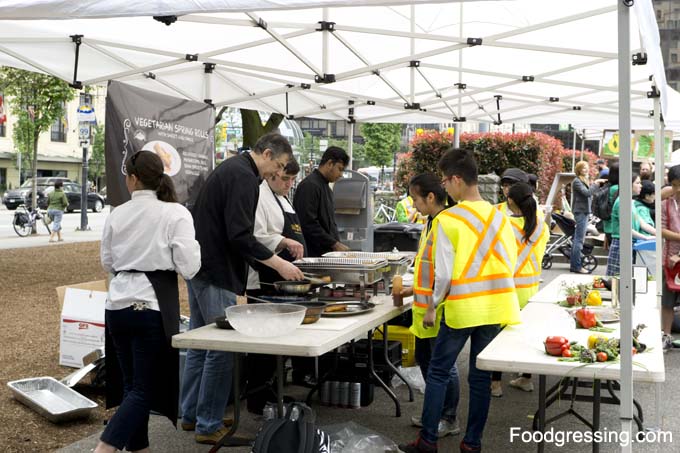 To goal of the event was to be a "lunch and learn" where people could indulge in delicious food made from rescued ingreidents and learn about reducing food waste in their lives.
Did you know?
According to Feeding The 5000 Vancouver, 40% of the food produced in Canada is never eaten while over 800,000 people are undernourished. In Metro Vancouver, over one-third of the household food is thrown away that could have been otherwise eaten.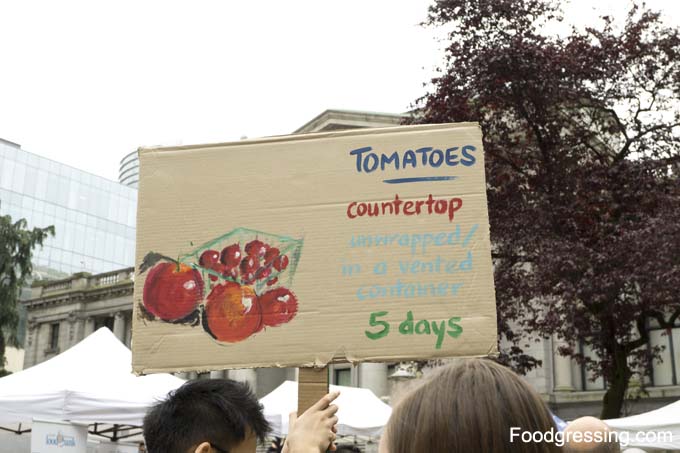 The Global Initiative
The first Feeding the 5000 event was held in London's Trafalgar Square in 2009. Since then Feeding the 5000 events have been held worldwide including Paris, Manchester and Sydney.
The Delicious 4-Course Lunch
I heard about the event through social media and thought the message was very meaningful. I went to the Vancouver Art Gallery plaza on the day of and tried out their lunch items.
To start, the vegetarian spring rolls with sweet chili sauce were absolutely delicious!

People raved about the beef burger with tomato chutney and pickled cucumbers. The line was too long for me so I did not end up trying it.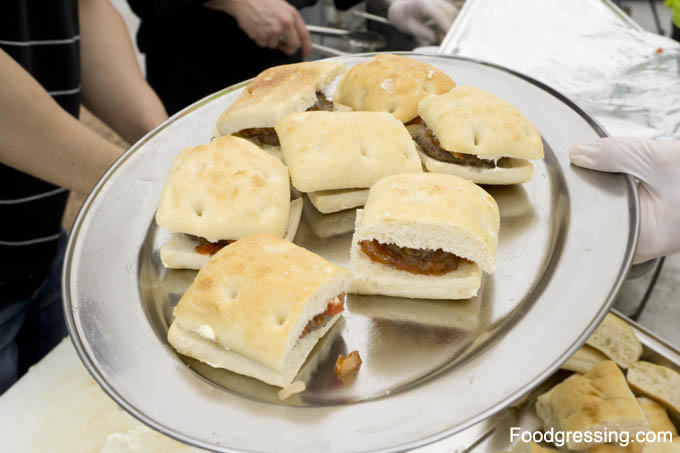 To finish off, I had the tofu puff profiteroles with mango custard and chocolate chip bread pudding with soy milk. The mango custard was a fun topping on the chewy tofu puff. The bread pudding was soft and tasty.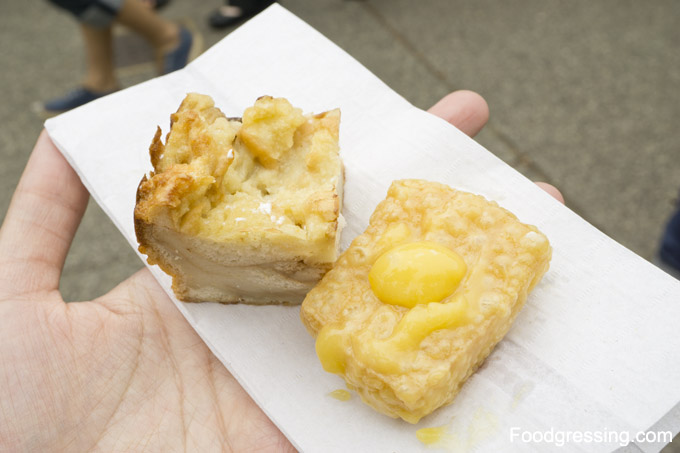 I enjoyed the event where I got to indulge in some delicious eats from rescued ingredients and learn about reducing food waste at the information booths.
To learn more about Feeding The 5K, check out http://feed5kvancouver.com/.