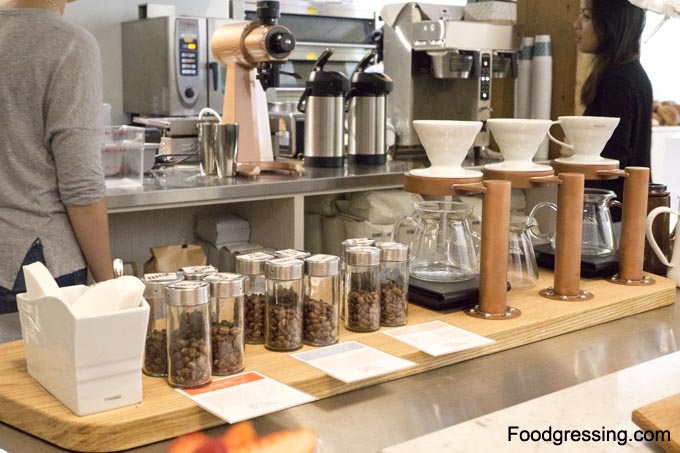 Having seen mouthwatering photos from Small Victory Bakery on Instagram, I was enticed to try out their coffee and baked goods.  For a late Friday afternoon coffee break, I headed down to Small Victory Bakery with my husband.
Minimalistic & Clean Space
Upon entering the bakery, I was impressed with their minimalistic, clean and wood-accented space.  Large, gold-coloured geometric shapes adorn the wall.  The interior is spacious but there seems to be only a few tables for seating.  There are, however, many seats at the bar.  With Small Victory's open kitchen concept, sitting at the bar provides a great view of the the baristas preparing drinks.  One thing to remark is that there is a short flight of stairs leading to the main area so this cafe is not accessible-friendly for wheelchairs and strollers.
Hypnotizing Goodies
I spent a bit of time at their ordering counter as I was hypnotized by how cute their baked goods and desserts are.  The staff person was not only friendly and enthusiastic, but patient as he awaited my decision.  Their menu is also available on their website.
For drinks, we had an 8 oz latte ($3.75) and one of their new summer drinks, lemon maccha iced tea ($5).
The latte was smooth and had a nice balance between espresso and milk.

The lemon maccha iced tea was refreshing and had a nice hint of lemon with the maccha flavour.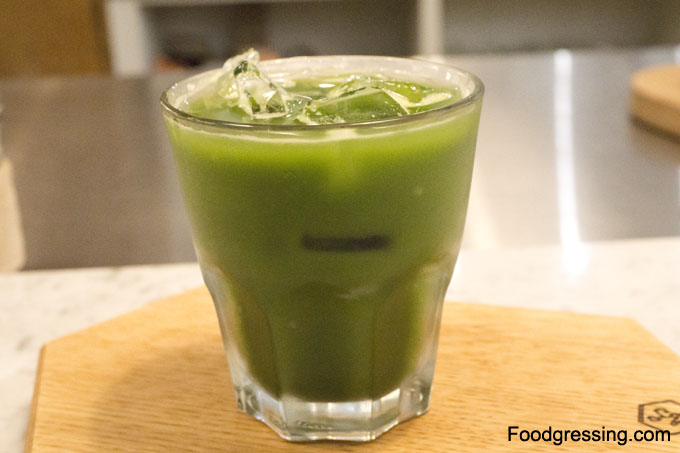 Then there are the desserts…the pistacchio creme cake ($5) was tender and had a delicious cream icing.
The strawberry shortcake in a jar ($7.50) was wonderfully light with sweet strawberries and whipped cream.  Cake in a jar is always fun to eat!
Small Victory Bakery's Cold Brew
I also noticed Small Victory Bakery's cold brew operation.  I asked one of the staff about it and the process takes 6 hours to complete, but results in a flavourful cold brew coffee drink.  Over the weekend, Vancity Buzz named them as one of the best places for a cold brew.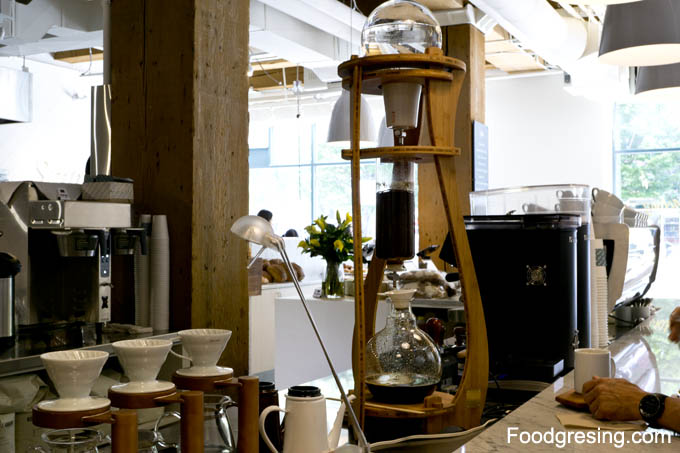 Overall Impression
Small Victory opened in late 2014, but they seem quite at home in the Yaletown neighbourhood.  The staff seem friendly and enthusiastic.  The open kitchen provides a bit of an entertainment while sitting at the bar.  Menu items are priced for the Yaletown area.  I'll be back for more coffee breaks and definitely more desserts.
Website:  http://www.smallvictory.ca
Facebook: http://fb.com/smallvictorybakery