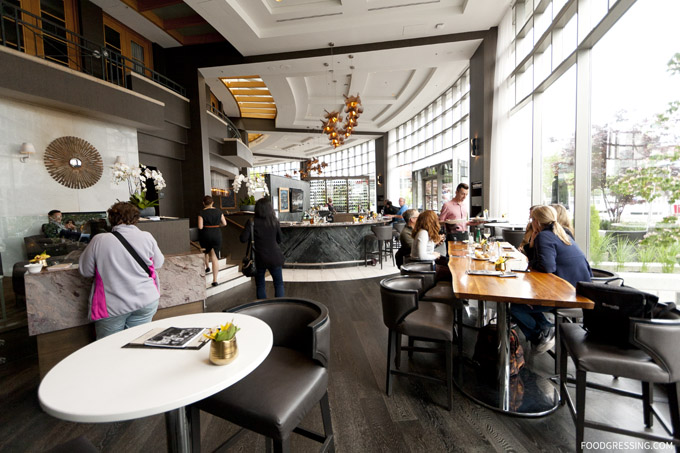 The Fairmont brand is synonymous with elegance and luxury and my past dining experiences at the Fairmont have been overall enjoyable.  I have tried several Fairmont Vancouver restaurants before (The Roof, Griffin's (now closed), Oru, Globe@YVR) as well as Fairmont Whistler's Wildflower.  This time around, I decided to visit the ARC Restaurant located inside the Fairmont Waterfront for some Pacific Northwest cuisine.
Modern & Sleek
The ARC Restaurant underwent a huge renovation in 2014 and I was immediately impressed with how modern, sleek and inviting it looked.  The ARC restaurant, like it's name suggests, is curved like an arc and is wonderfully lit by the natural light through the floor to ceiling windows.  The restaurant has a lounge, centralized bar, banquette seating, dining tables, an outdoor patio and private dining rooms.  I quite liked the moody vibe created by the charcoal and grey colour scheme with bronze and gold accents.  A mix of classic and contemporary but still comfortable.
From the restaurant, you can see the hustle and bustle around Canada Place.  It's a neat place for locals and tourists to enjoy drinks or food in an upscale environment.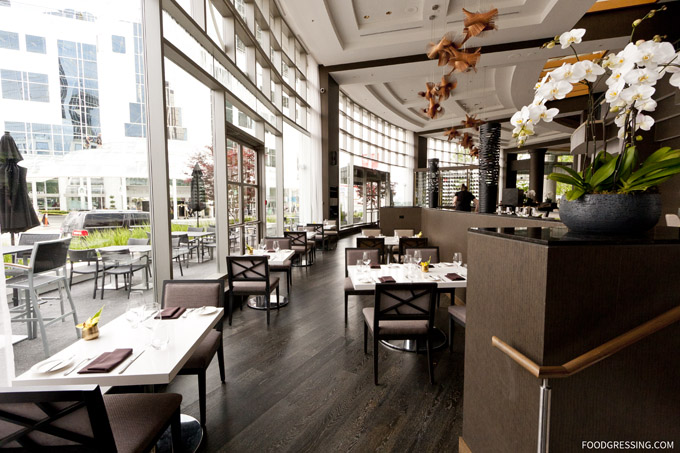 What We Tried
My husband and I went for a weekday lunch.  We applied the Buy One Entree Get One Free deal from the Entertainment Book.
We ordered the following:
Smoked Duck Prosciutto ($16)
Pan Roasted Salmon ($26)
Grilled Beef Striploin ($27)
We started out with a complimentary plate of rosemary and garlic bread rolls.  The bread was warm, light, and fluffy.  A good start.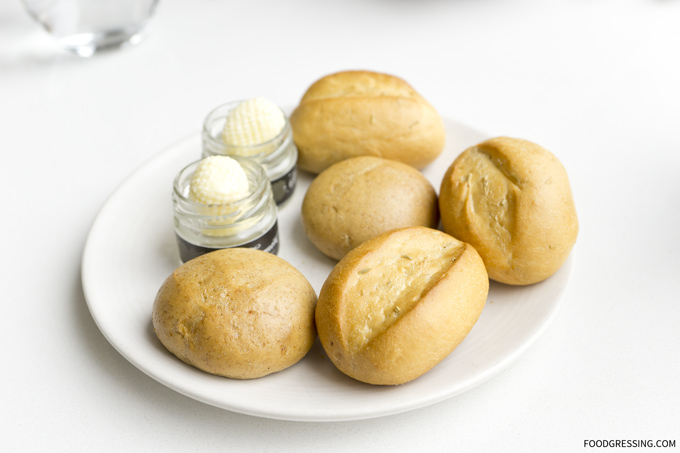 Our appetizer was the smoked duck prosciutto with charred Romanesco broccoli, Agassiz hazelnut, dried cherries, arugula, and sourdough crouton.  I enjoyed the salty, fatty, chewy texture of the prosciutto which was complimented by the sweetness of the cherries.  Then, you get some crunchiness from the broccoli and sourdough croutons.  Simple, elegant, and delicious.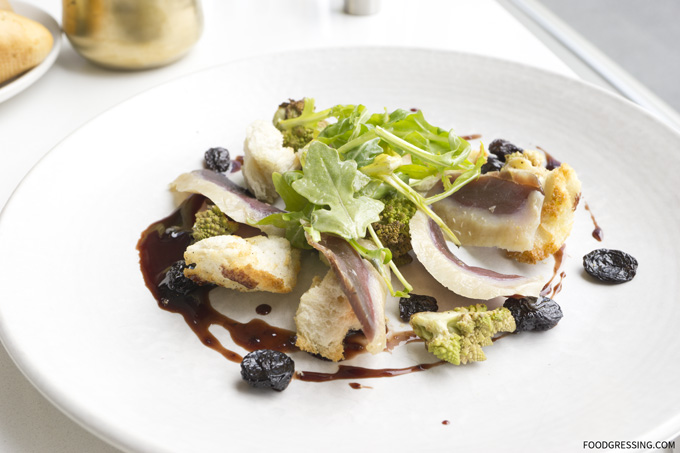 The classic pan roasted salmon did not disappoint – moist and flaky with a crisp, crackly, crunchy skin on top.  The salmon was complimented by spiced pumpkin, pumpkin seed purée, popcorn broth, and Tokyo turnips.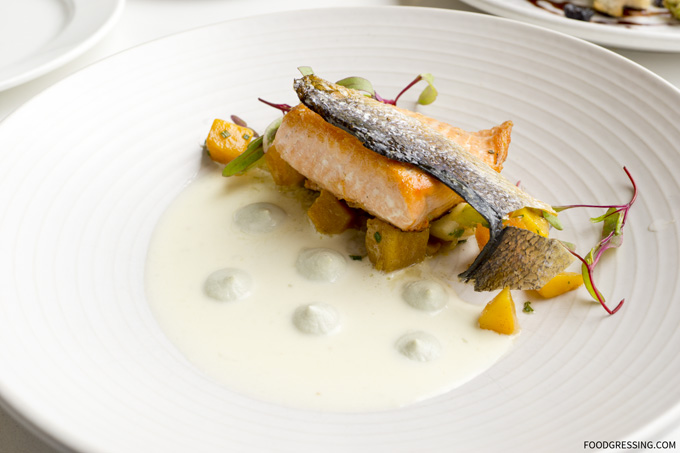 The grilled beef striploin was tender and came with a zesty chimichurri sauce.  The bean stew and hickory sticks provided some fun textural contrast.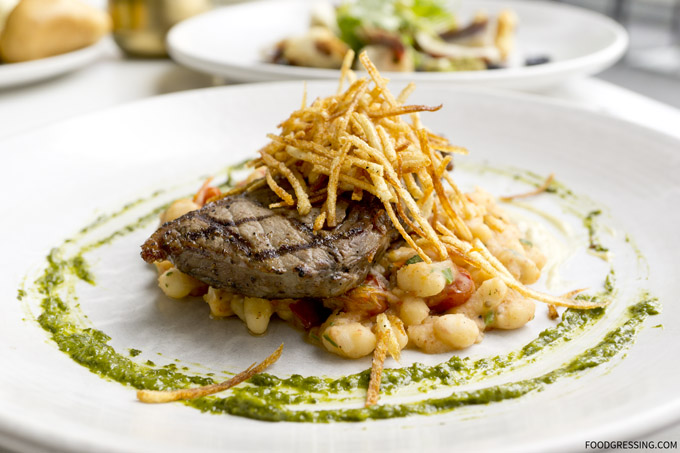 Service
Our server, a lady with a Portuguese-accent. was particularly fun and entertaining.  She also made our dining experience enjoyable.
Overall Impression of the ARC Restaurant
All in all, our dining experience at the ARC was very good.  Well-executed dishes in a contemporary yet comfortable setting.  Rating: 4/5