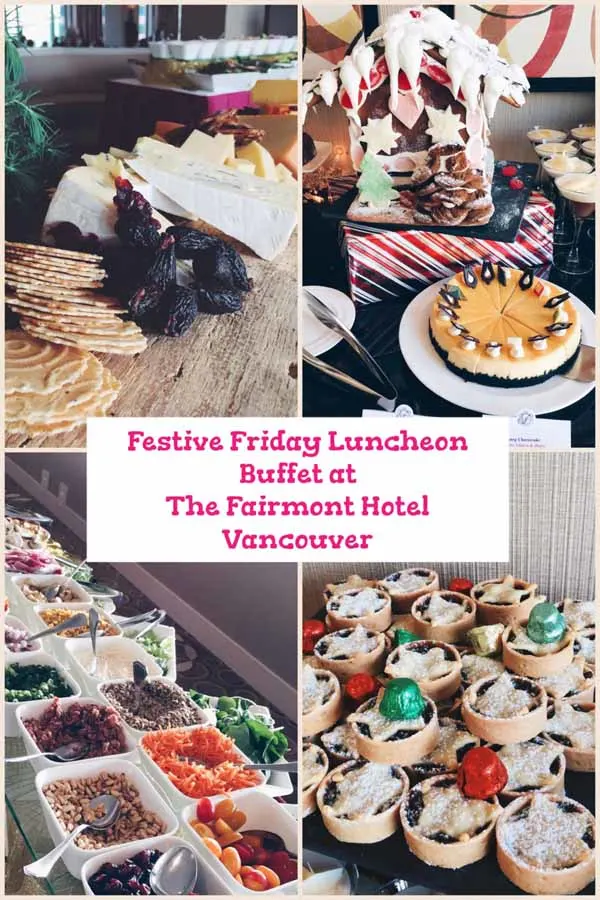 My holiday indulgence is a good holiday buffet. I researched online for holiday buffets available this year in Vancouver and came across the Festive Friday Lunchon Buffet offered by the Fairmont Hotel Vancouver. The luncheon was only offered three Fridays in December and was priced at $70 per person including tax and gratuity. It took place on The Roof of the hotel, which provided spectacular views of Downtown Vancouver. Pretty nice view, huh?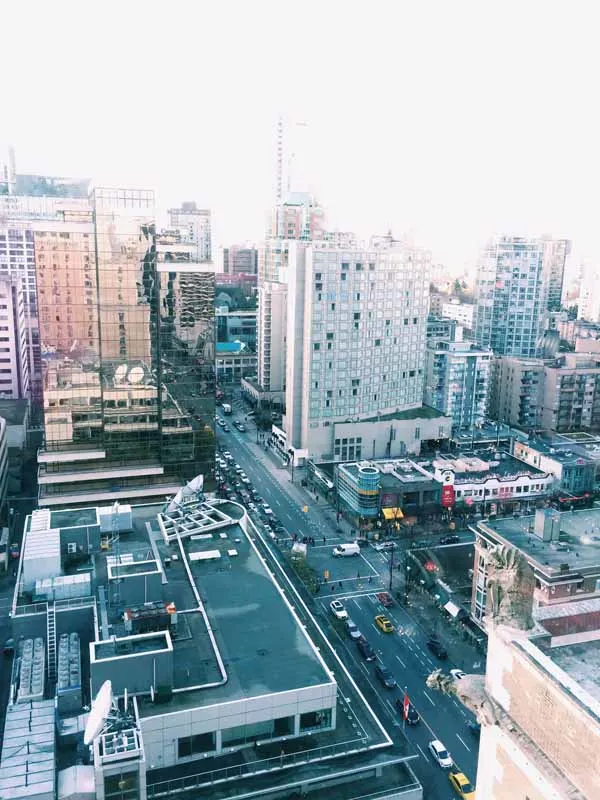 We arrived on The Roof for the luncheon and found out a reservation needed to be made ahead of time as they required prepayment for the seating. However, the staff were very gracious and set up a side table for us without much issue. The main dining area was very elegant and set up almost like a banquet style with matching seat covers and tablecloths.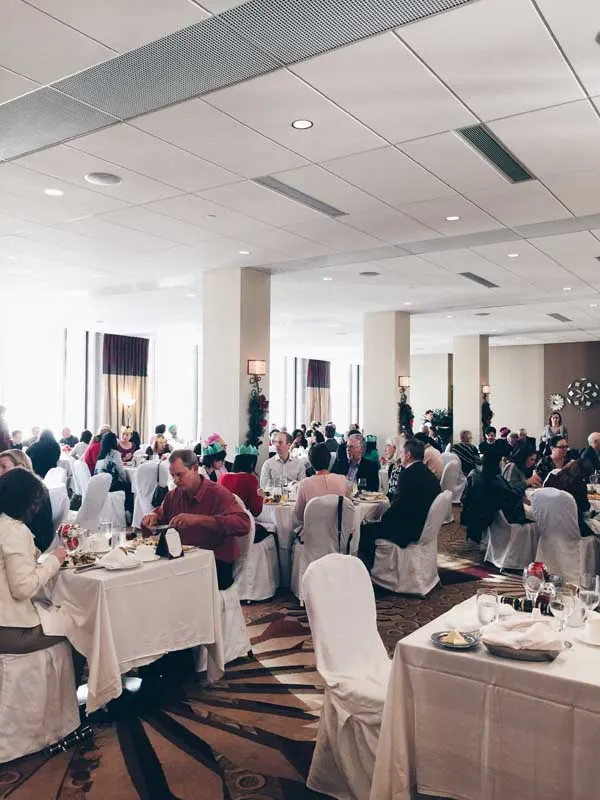 The buffet spread was beautiful! There were signature salads, seafood, antipasto, roast turkey with trimmings, a carving station, and a to-die-for dessert bar! The salad bar had quite a selection and there were composed salads as well.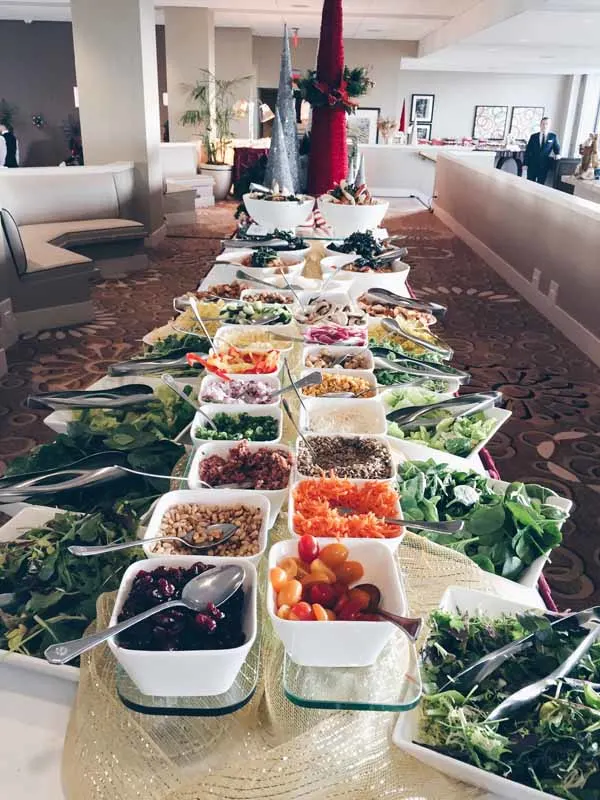 I was in awe of this cheese log. What a fantastic selection of cheeses along with Lesley Stowe's Raincoast Crisps!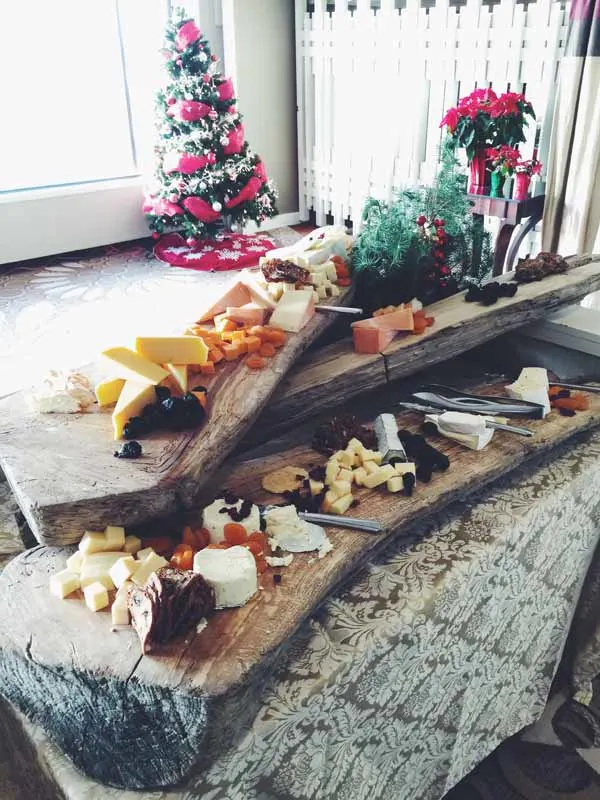 Some highlights of the main courses include pan seared salmon with butter, grilled lamb T-bone chops, sage and sausage stuffing, butter chicken curry, roasted root vegatables, and pumpkin cannelloni.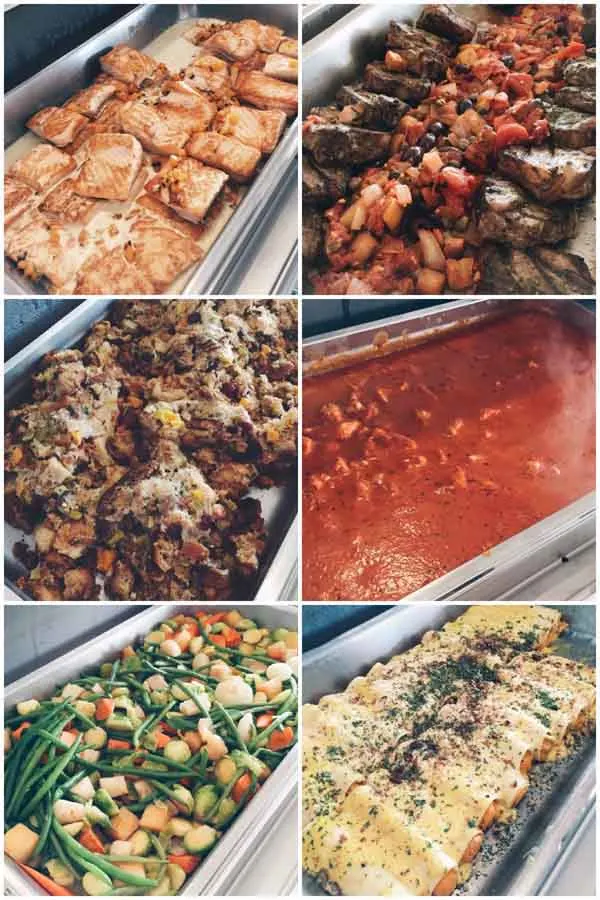 PEI Mussels are a must!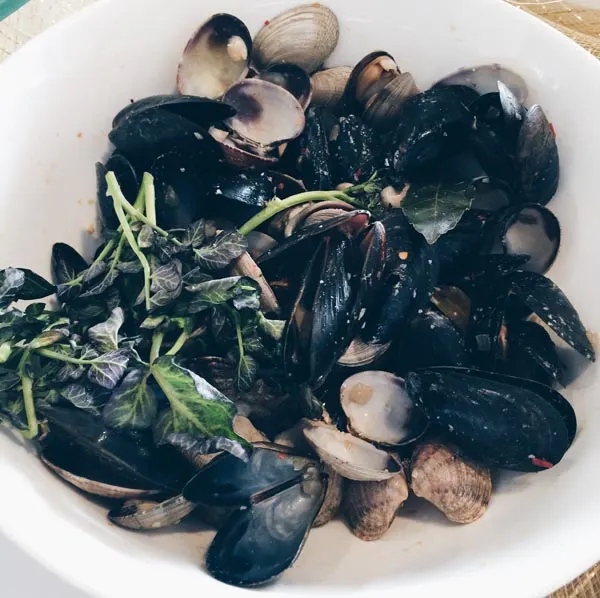 Along with PEI dungeness crab legs…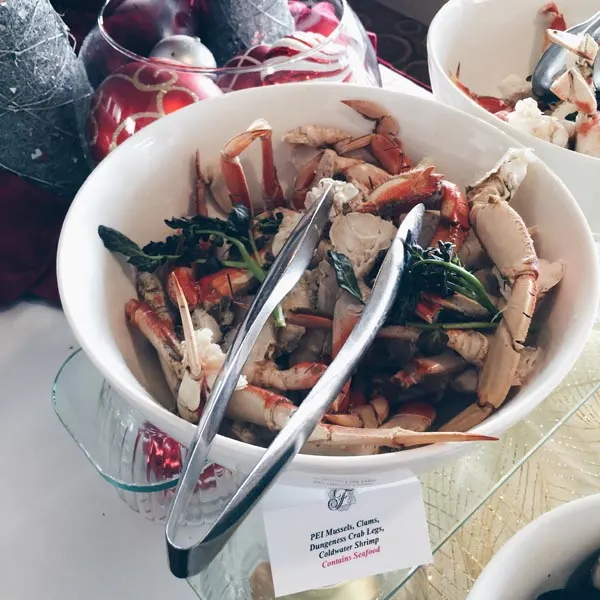 The chef attended carving station included roasted tom turkey, cranberry triple sec relish and pan juices. I love a happy chef!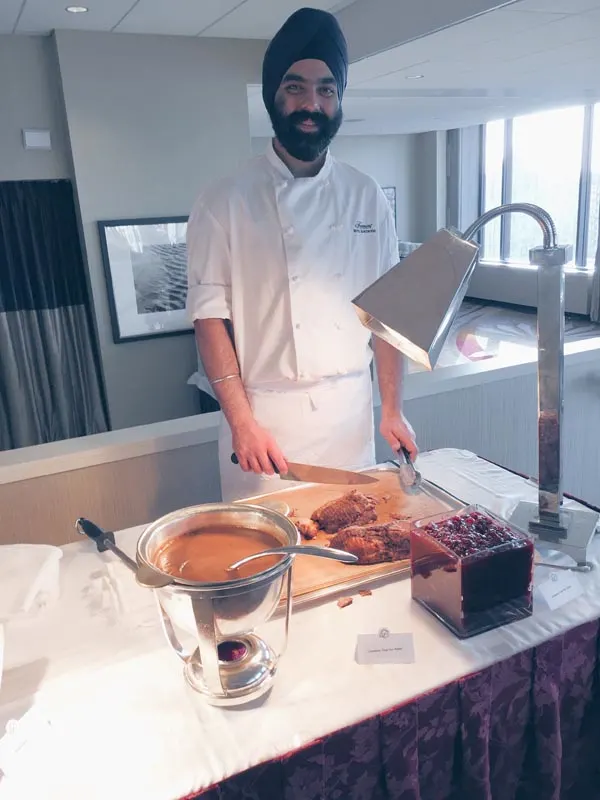 Rustic oven loaves and rolls at our table…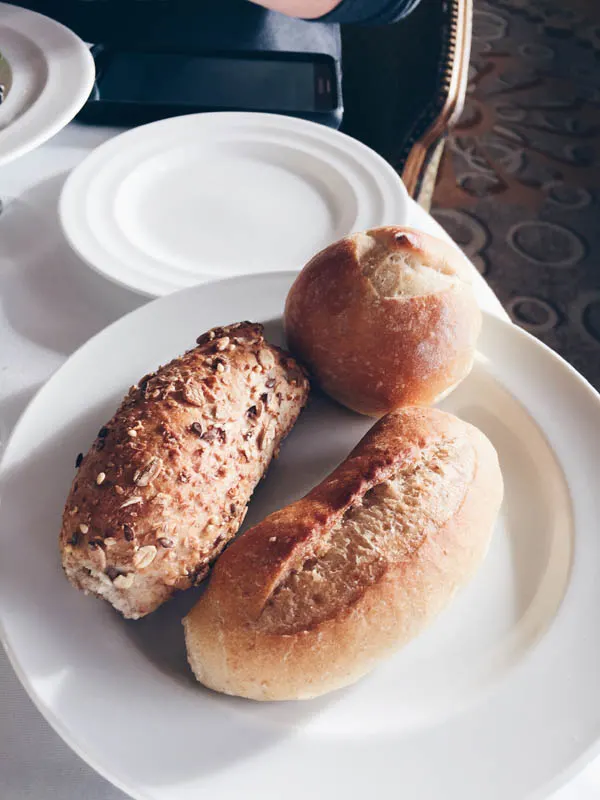 There were even Christmas crackers with small toys inside! The cold water prawns with cocktail sauce were divine.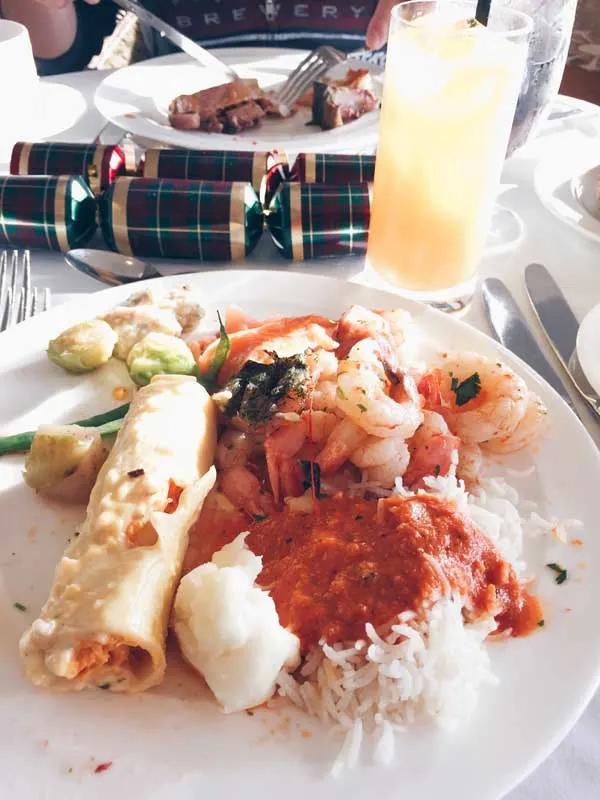 And now for the dessert…the selection is to-die for! There were beautifully presented sliced seasonal fruit…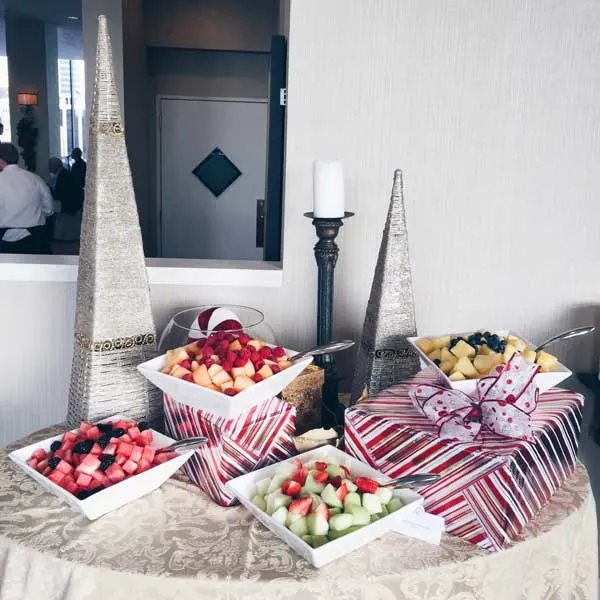 And then there was all the rest of it…valrhona chocolate mousses, linzer tortes, eggnog cheesecakes, festive yule logs, mince tarts, and my favorite lemon curd tartlets.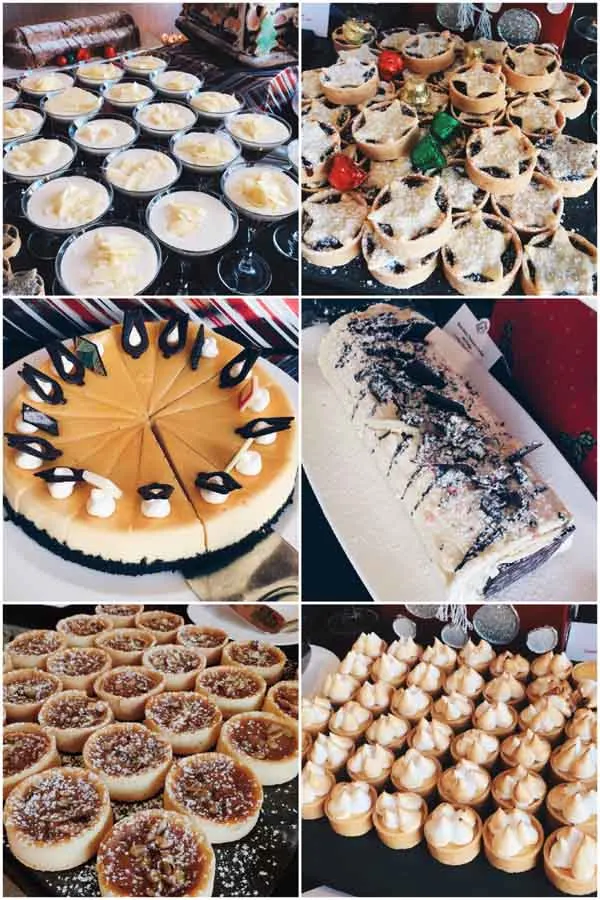 Handmade Christmas cookies, oh my! I loved the star-shaped one.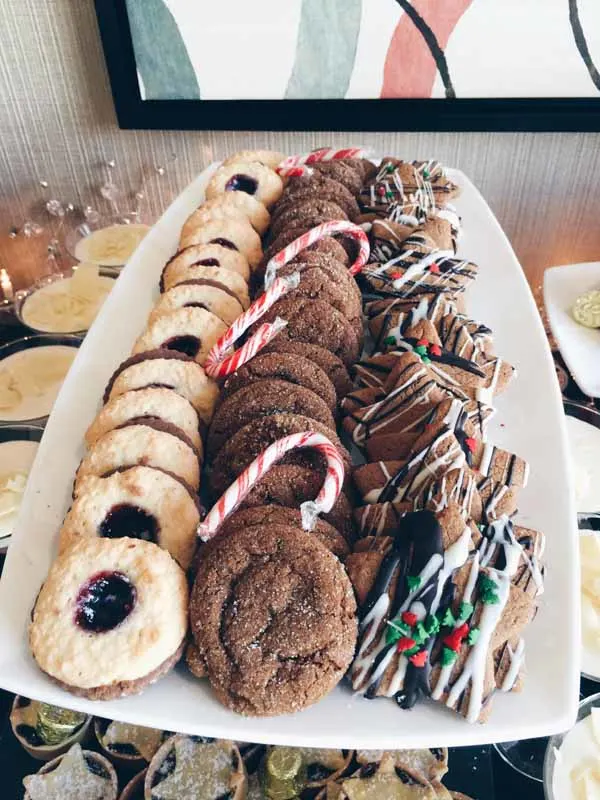 Peppermint, milk chocolate profiteroles were heavenly.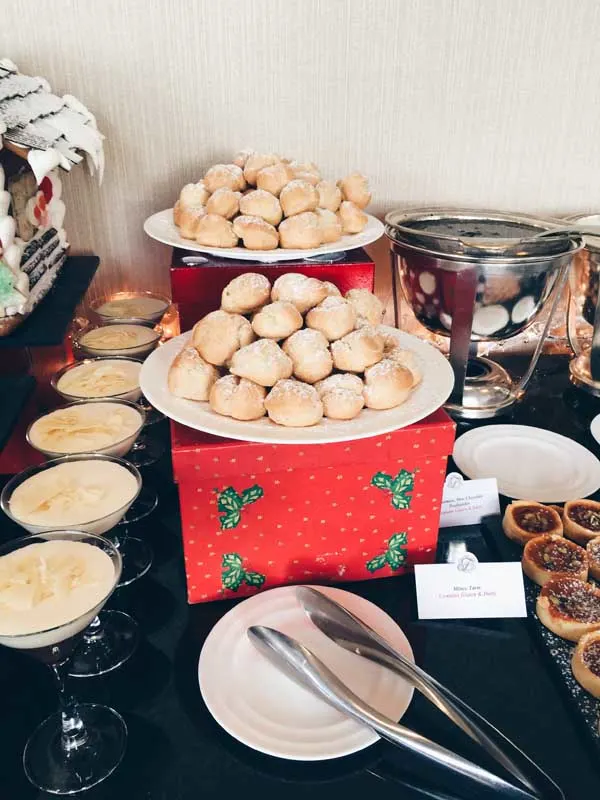 Mince tarts – I couldn't have enough of them!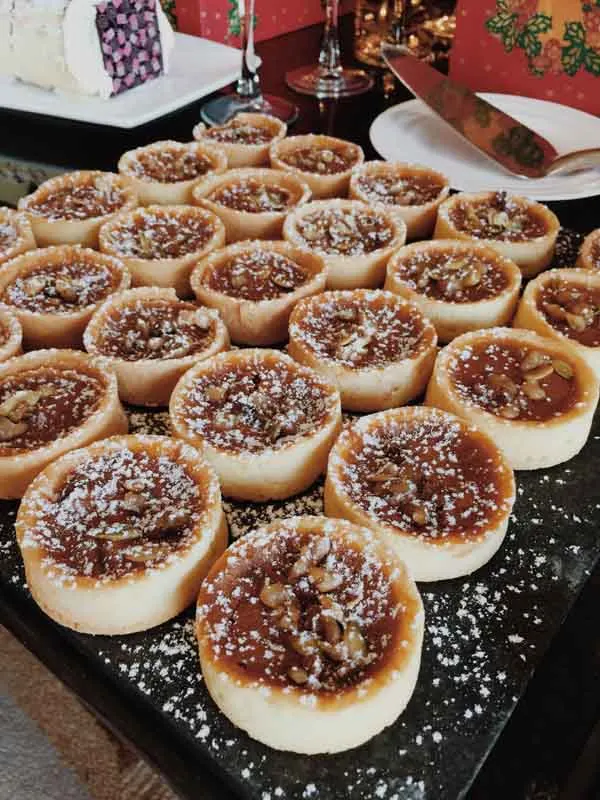 Eggnog cheesecake was simply delightful.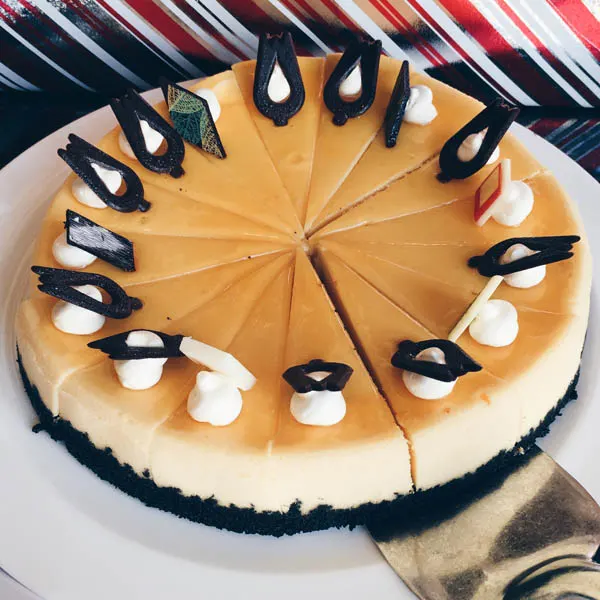 The desserts were so good and beautiful!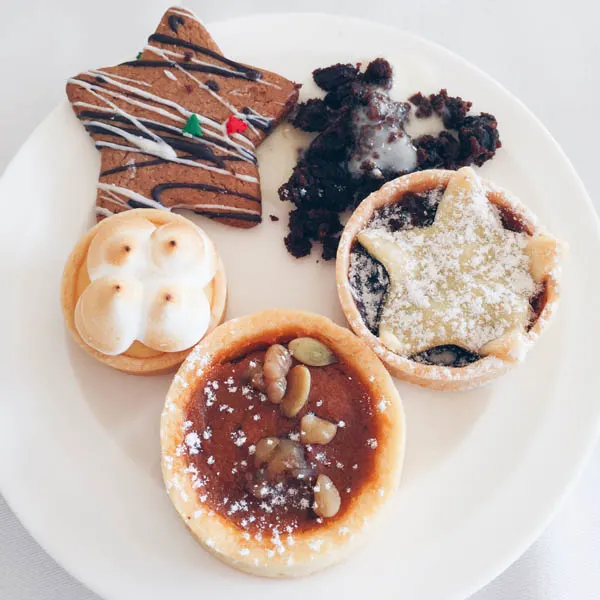 Here's my brief video of the dessert bar.
The luncheon was a very enjoyable experience. The service was exceptional, the staff was friendly and I hope they have this luncheon again next year!