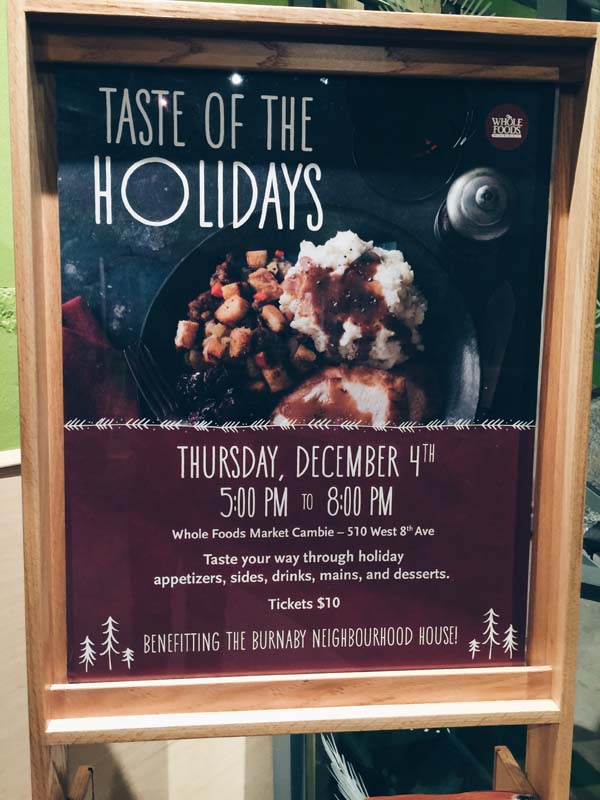 A few weeks ago, Whole Foods Market Cambie held the Taste of the Holidays Event where you could sample appetizers, sides, drinks, entrees and desserts for only $10.  The event supported the Burnaby Neighbourhood House.  I regularly shop at Whole Foods and found out about this event in-store.  I enjoyed the event last year and was excited to attend it this year as well.  Not only do you get to sample delicious food, but you were able to help a local cause also.  You were given a stamp booklet which would be stamped at each food station that you attended.  Here are some photos of select stations:
Some of the mains included roast beef, Parisian potatoes, baked squash, and horseradish cream.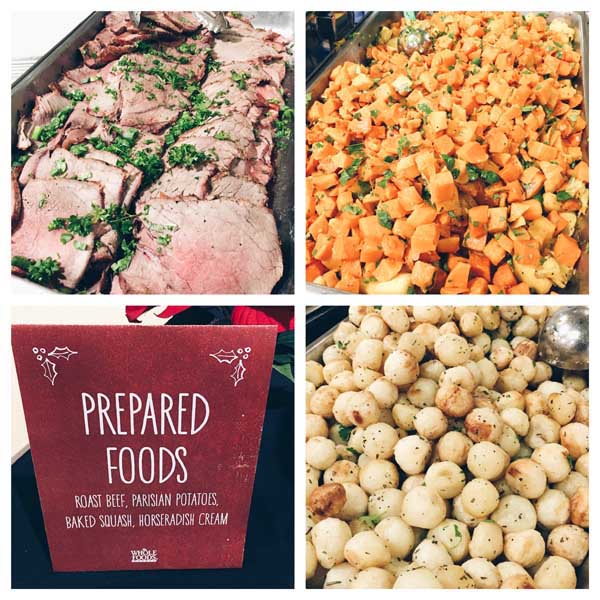 The roast beef was just delicious and not tough.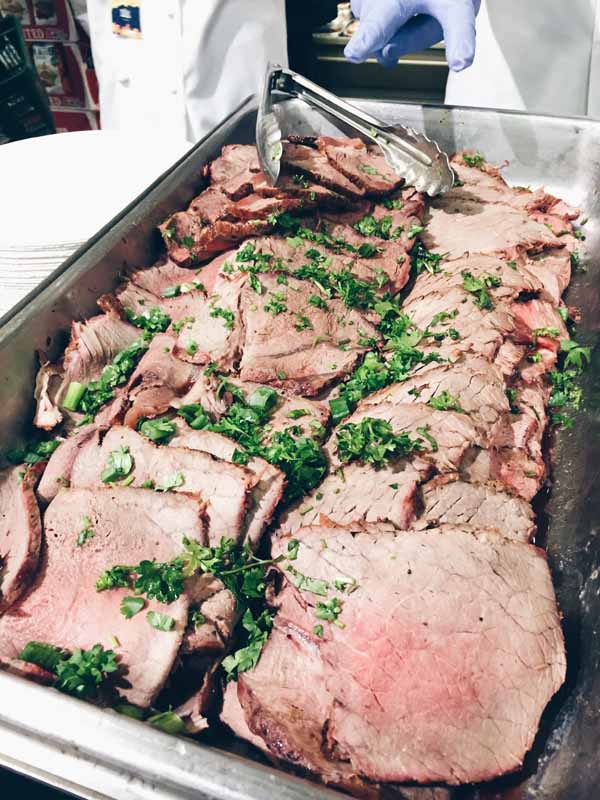 The Parisian potatoes were just so cute and delicious!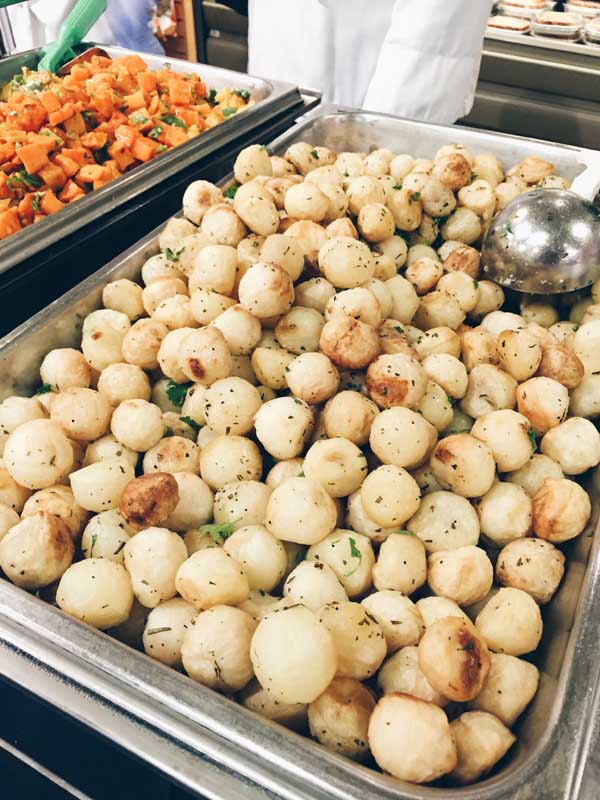 Mmmm….mashed potatoes!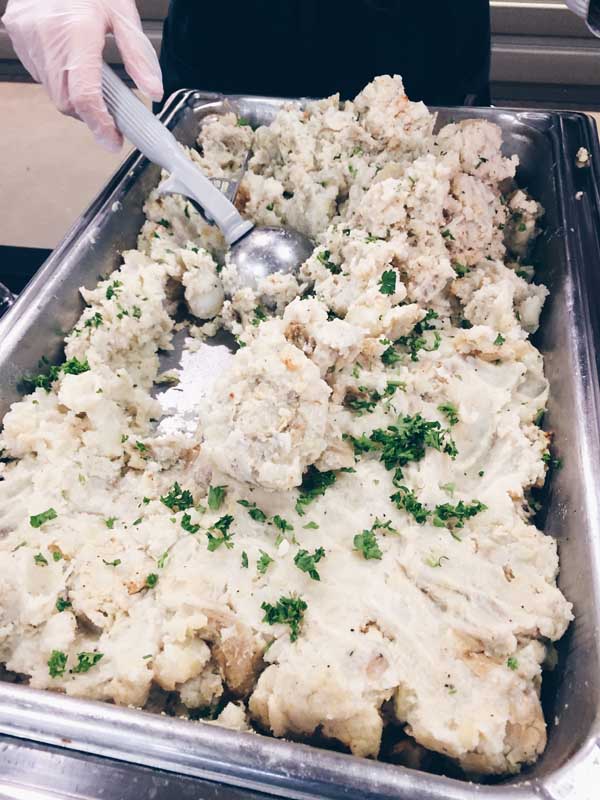 The Whole Food staff were energetic and friendly as they served the long line of customers.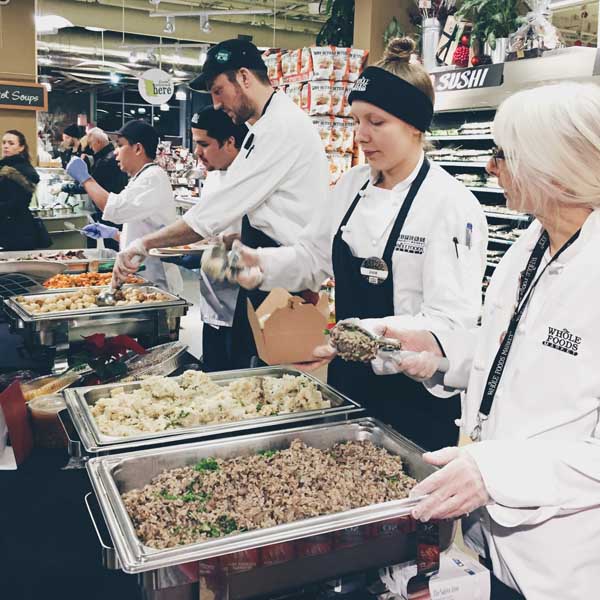 There were plenty of bread samples, which are perfect for the serious carbivore.  Baguettes are the best!
More bread samples!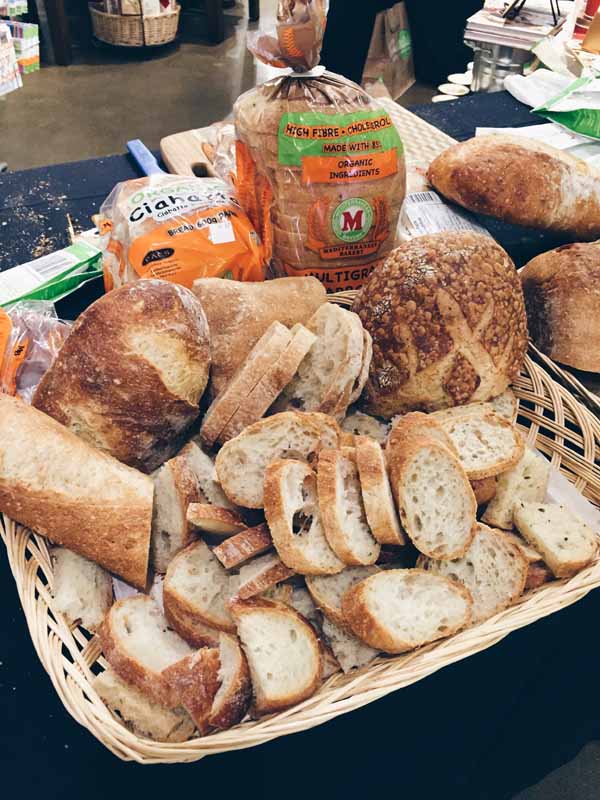 Dolma samples were at hand…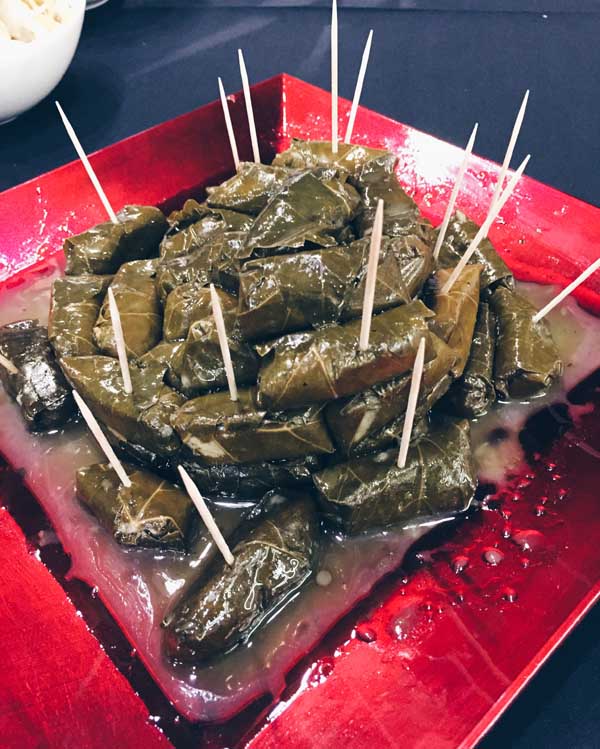 The lobster and kale salad was refreshing.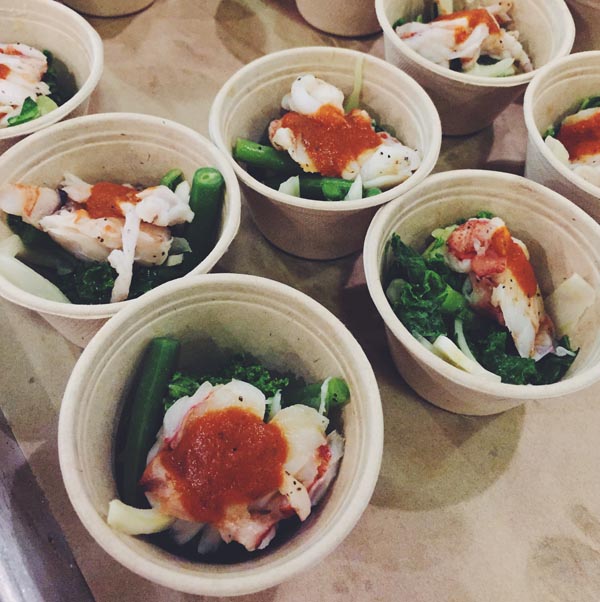 Happy Planet had a station where they served their Kawartha chicken noodle soup! I found it to be a nice hearty soup.  I took some coupons as well.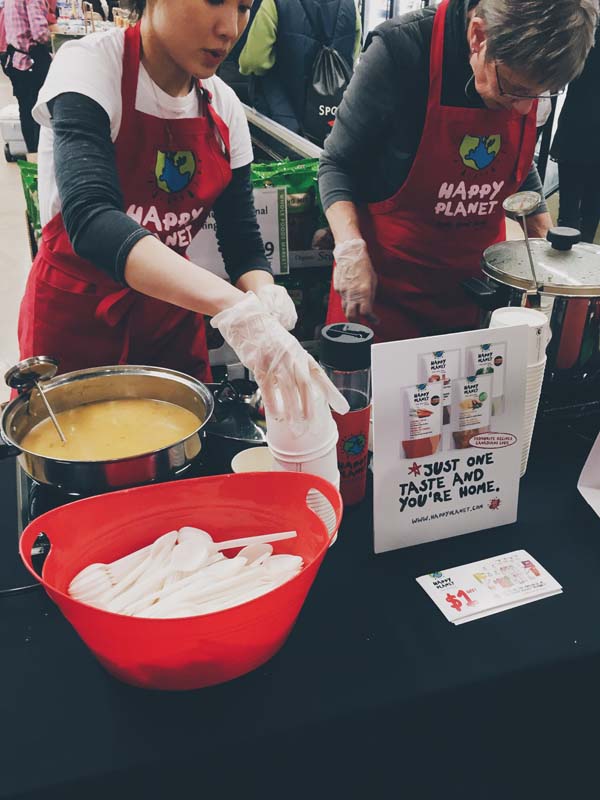 A tray full of Christmas cake that was so good..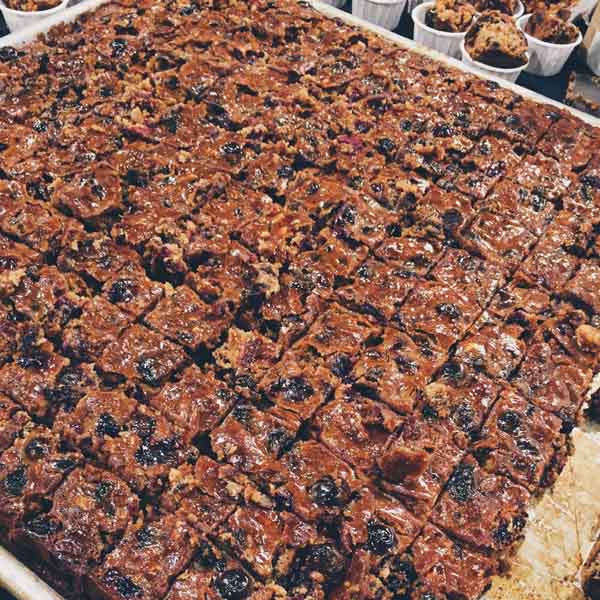 I love samples of desserts!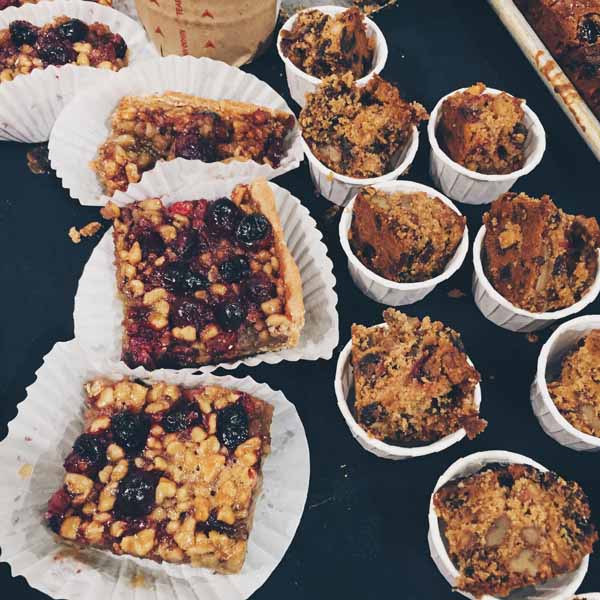 Vanilla ice cream with strawberry fig balsamic reduction and pistachio topping was very good!  I seriously did not know that balsamic reduction could be incorporated with ice cream.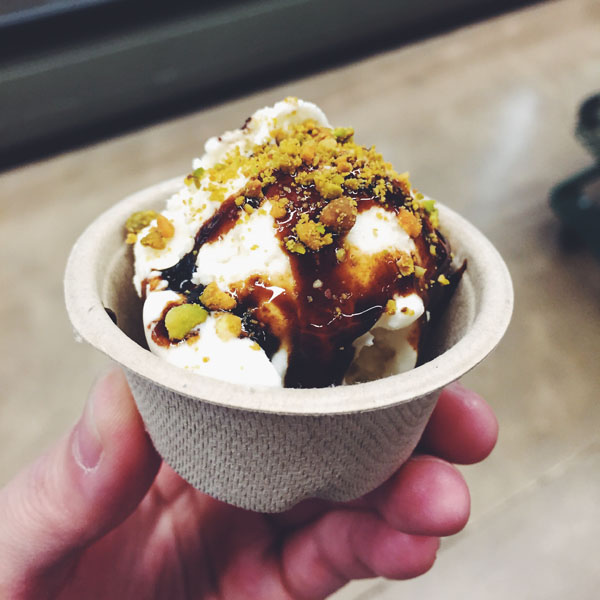 There was a Vitamix station, where we had lime gelato.  Really good!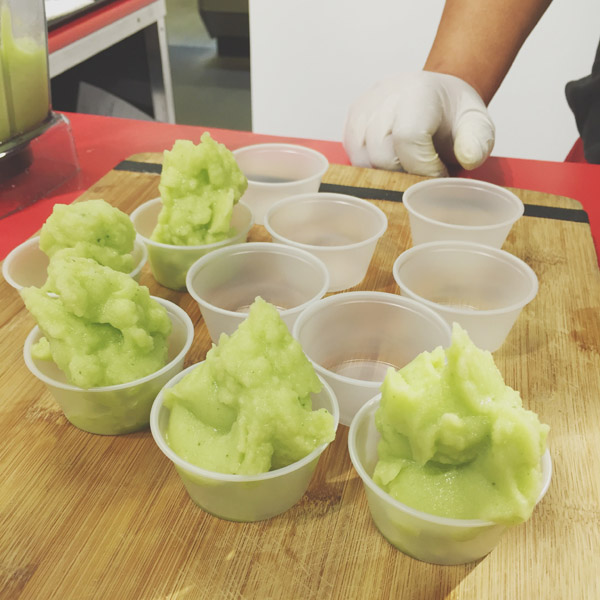 You could bring your own dishes to contain the food.  We used the boxes from the hot foods area to eat out of as well as for the leftovers.  The shopping cart was a very practical way to carry the samples as we moved about the different stations.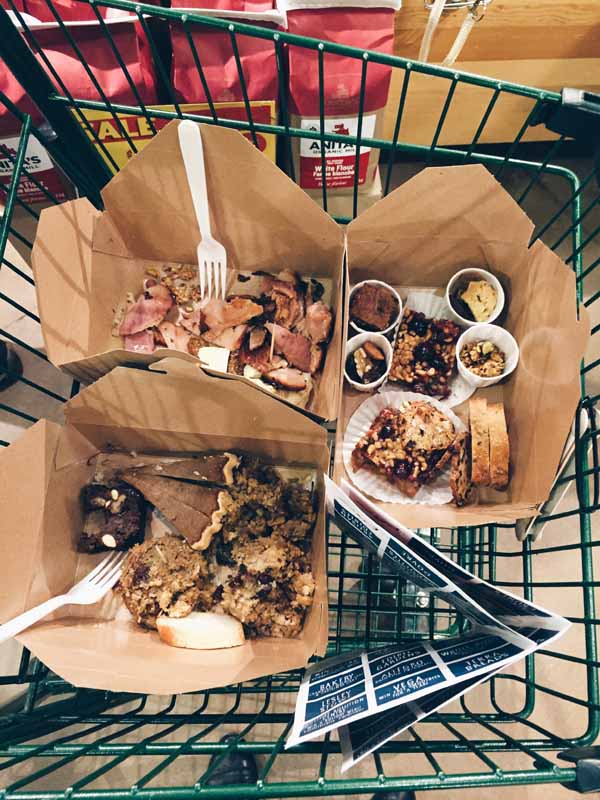 The event was really fun and enjoyable overall.  I felt that they was a good variety of food offered at the event.  I hope to attend the Taste of the Holidays in the future.