This month, Thai House is celebrating their 30th anniversary! Their story began back in 1986 where they opened their first location on Robson. As a thank you for 30 years of customer support, Thai House is reintroducing menu pricing from 1986. Available throughout the month of November at the Thai House Kitsilano, North Vancouver and Richmond locations, the 30th Anniversary Menu highlights the most popular dishes throughout the past three decades. Recently, Diana (Foodology.ca) and I had a media tasting of their anniversary menu at the North Vancouver Thai house location.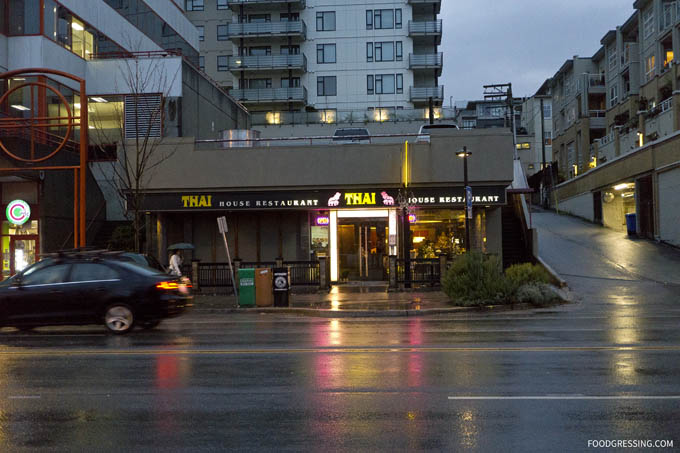 Disclosure: All food and drinks were complimentary. Opinions are my own.
$30 Tasting Menu for 2
The tasting menu for two, for $30, includes:
Spring rolls (2)
Tom Yum Goong (2)
Kaeng Kiew Waan (Green Curry)
Pad Ma-Mung Him Ma-Pan (Sauteed chicken with mixed vegetable)
Steamed jasmine rice with coconut milk (2)
To start, we had two vegetarian deep-fried spring rolls which were wonderfully hot and crispy. Although they come with homemade sweet chili sauce, I thought the spring rolls were tasty enough on their own.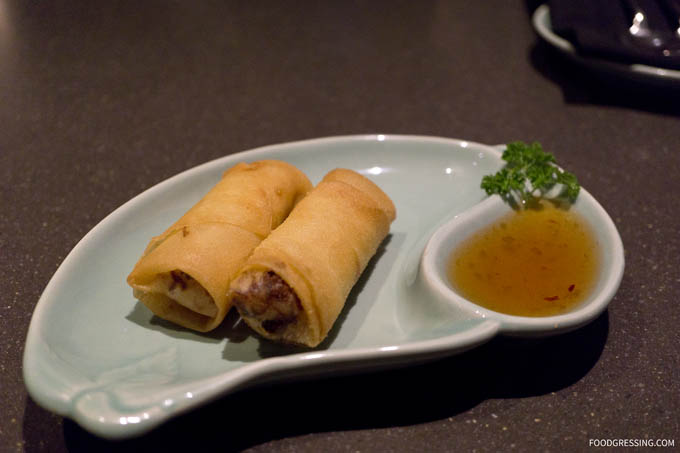 The Tom Yum Goong soups were spicy, sour and flavourful. It had more than enough Thai spices to tickle the taste buds. The soup also had tiger prawns, mushrooms and lemongrass.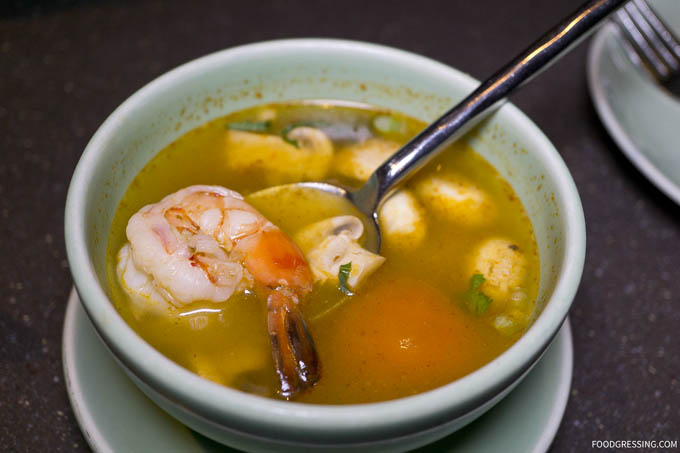 The green curry chicken was rich and creamy from the coconut milk. One improvement would be the chicken as it tasted a bit dry.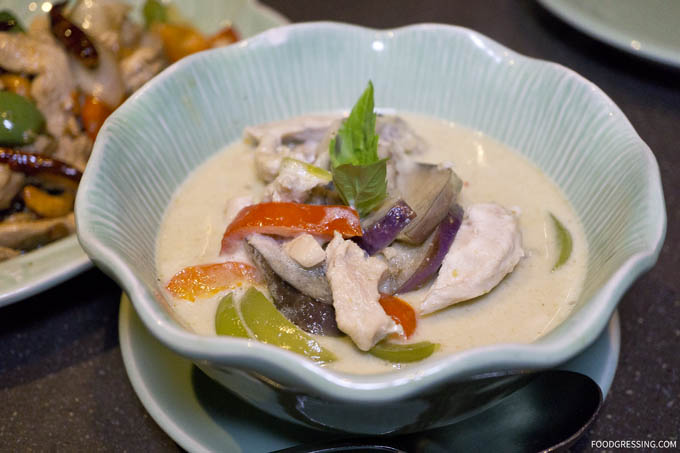 The sauteed chicken with mixed vegetables and cashew nuts was a hearty, stir-fry which went well with rice.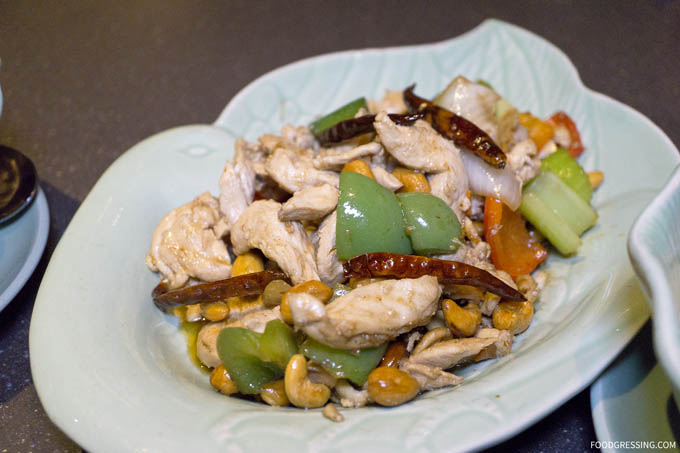 Outside of the anniversary menu, Diana and I also had a fresh young coconut and Thai iced tea. I thought that the coconut juice was absolutely refreshing and Diana felt that the Thai iced tea had the right amount of sweetness.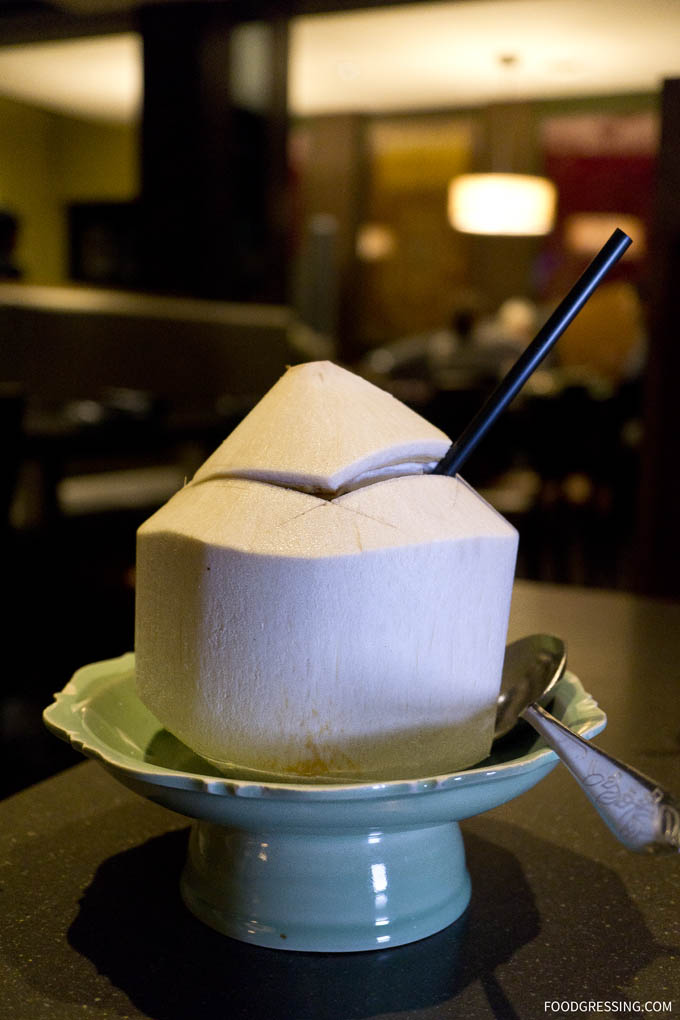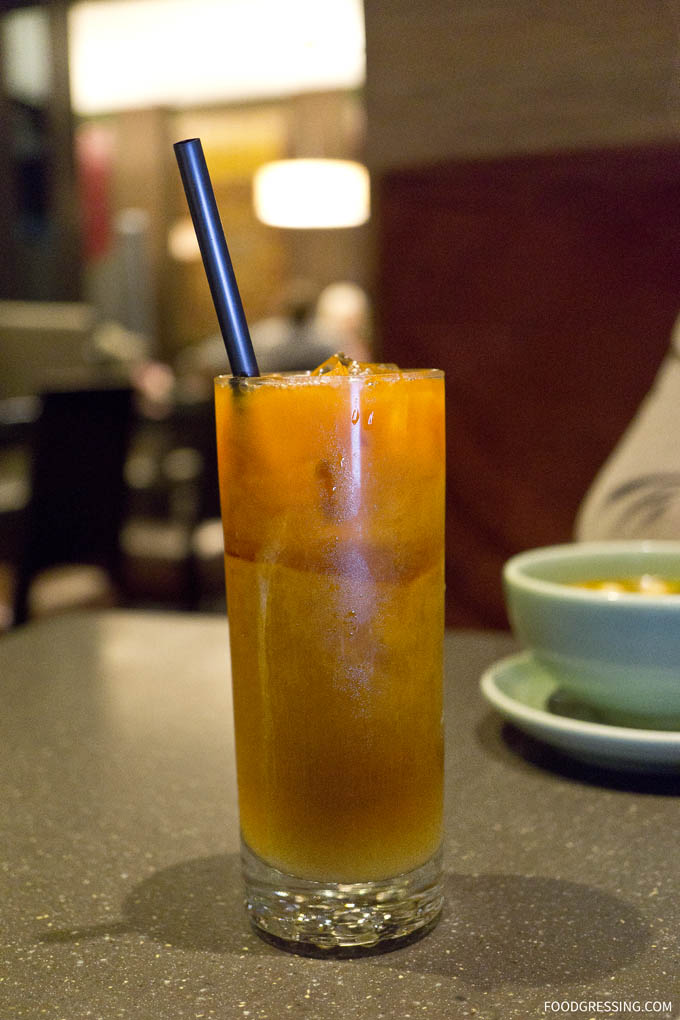 While dessert isn't included in the anniversary menu, the sticky rice with mango was a solid choice that nicely cleansed the palate. Glutinous sticky rice with sweet coconut milk and served with tender, fragrant mango slices.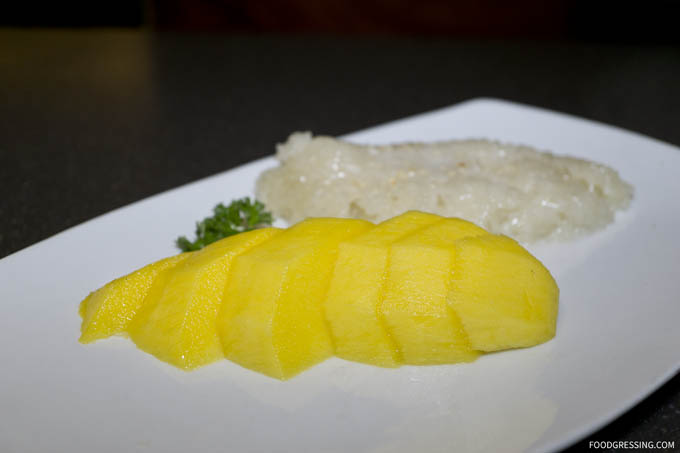 Overall Impression
The Thai House 30th anniversary deal was very tasty overall and portions seemed reasonable. The deal is only available during November and is a good no-frills Thai food experience. Rating: 3.5/5