Looking for a new place to sit back, unwind and enjoy a good cup of joe? You might just want to check out Good Earth Coffeehouse's newest locations in Vancouver. The popular Alberta-based coffee franchise recently celebrated grand openings on Alma Street (Point Grey) and at Capilano University (North Vancouver). I had the pleasure of visiting the Alma location to try out their food and beverage offerings.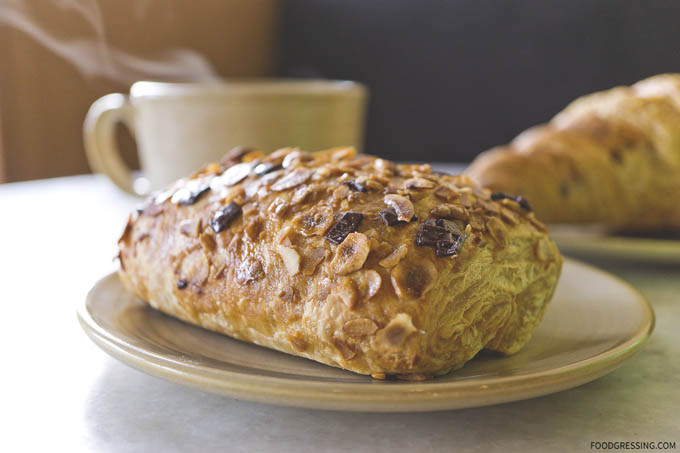 Modern & Inviting
Good Earth Coffeehouse on Alma has an inviting, modern and spacious feel. There is a nice variety of seating arrangements including a cozy lounge area, a counter by the window, a communal table, and various dining tables. With a tall ceiling and floor-to-ceiling windows, the space feels cozy and comfortable for relaxing, studying or getting together with friends.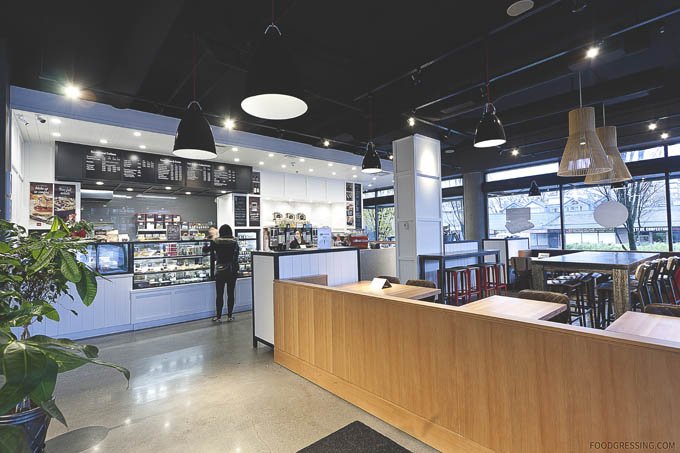 Good Earth Coffeehouse Menu
On the menu are the usual espresso-based drinks including macchiato, latte, mocha, cappuccino, and espresso. Good Earth is committed to being socially and environmentally-conscious; they work with farmers who promote environmental sustainability, and establishes direct trade practices to help improve communities where coffee is grown. Many of their coffees are Rainforest Alliance Certified which means that they meet comprehensive social and environmental standards. Cold, handcrafted drink options range from craft cold brew coffee, smoothies and more. The tea menu also features teas from exotic origins and traditions including spicy Chai, rich Matcha and African Rooibos. Aside from caffeinated beverages, Good Earth Coffeehouse also serves beer and wine.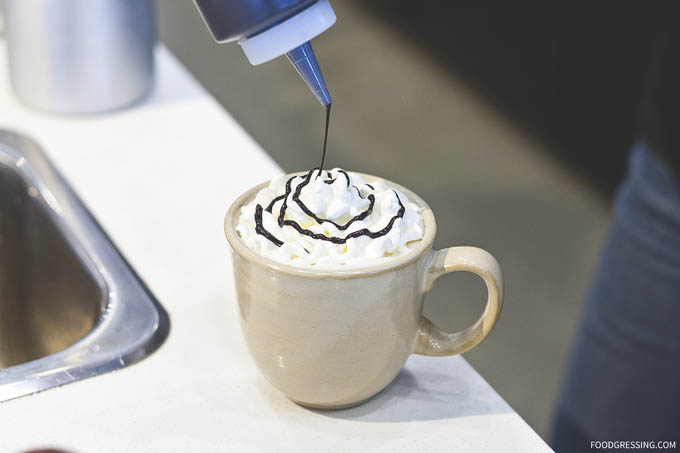 I was certainly impressed with the number of food options at Good Earth; there seems to be more choices than your typical coffeehouse. You'll find breakfast items, fresh baked goods, soups, salads, sandwiches, panini, flatbreads and more.
Breakfast
Breakfast is the important meal of the day and Good Earth has some solid options. I tried the very wholesome breakfast sandwich with whole eggs, cheddar cheese, bacon and a tomato slice.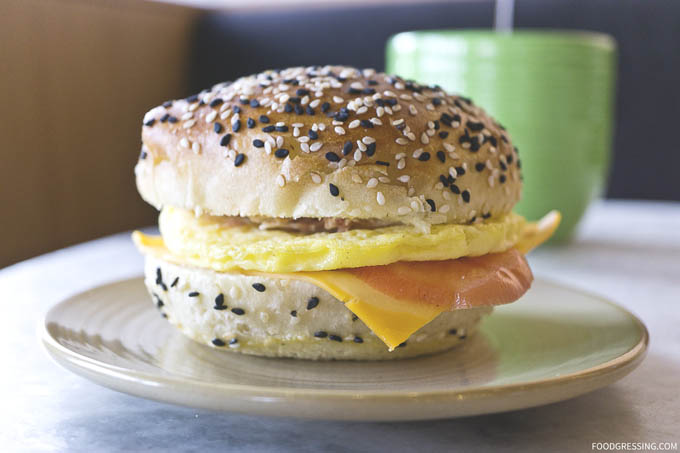 Forget instant oatmeal (eek!) because Good Earth serves steel-cut oatmeal. You can even customize your oatmeal with choice of three toppings like fruit and nuts.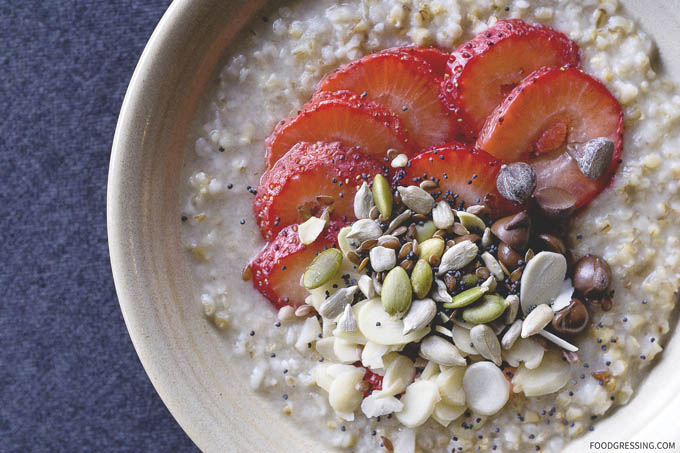 Fresh Baked Goods
A good cup of coffee deserves an amazing pastry. Good Earth prepares baked goods from scratch and delivered fresh from the oven multiple times per day. The chocolate hazelnut crunch, cranberry blondie and butter croissant were scrumptious treats to go with a delicious coffee.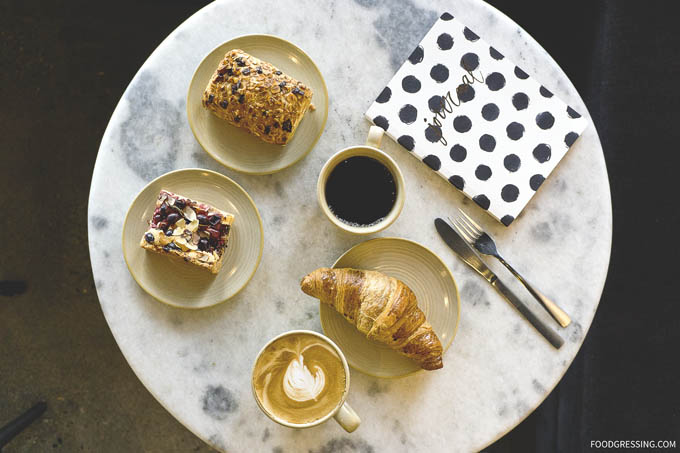 I also found that the green tea latte and the toasted seed roll made a good pairing.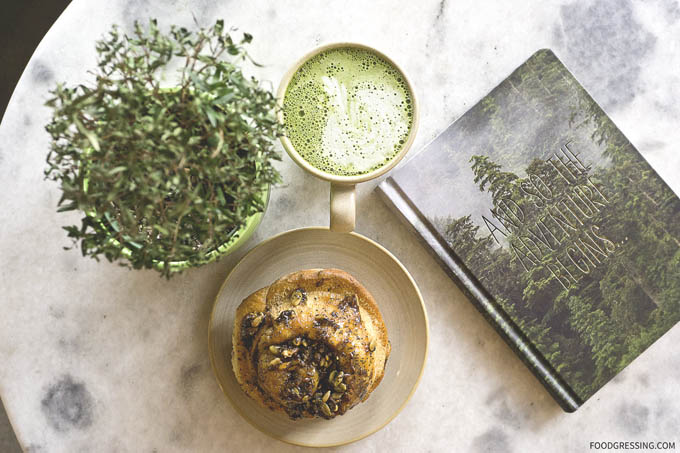 Soups, Sandwiches & Flatbreads
For a lunch and dinner, Good Earth's salad, soups and flatbread make excellent choices. I tried the minestrone soup, wild rice and edamame salad, kale pesto flatbread and Sicilian flatbread. Be sure to get a cold beer or a glass of red wine for good measure. The flatbreads were very tasty with a good topping to dough ratio. I highly recommend them.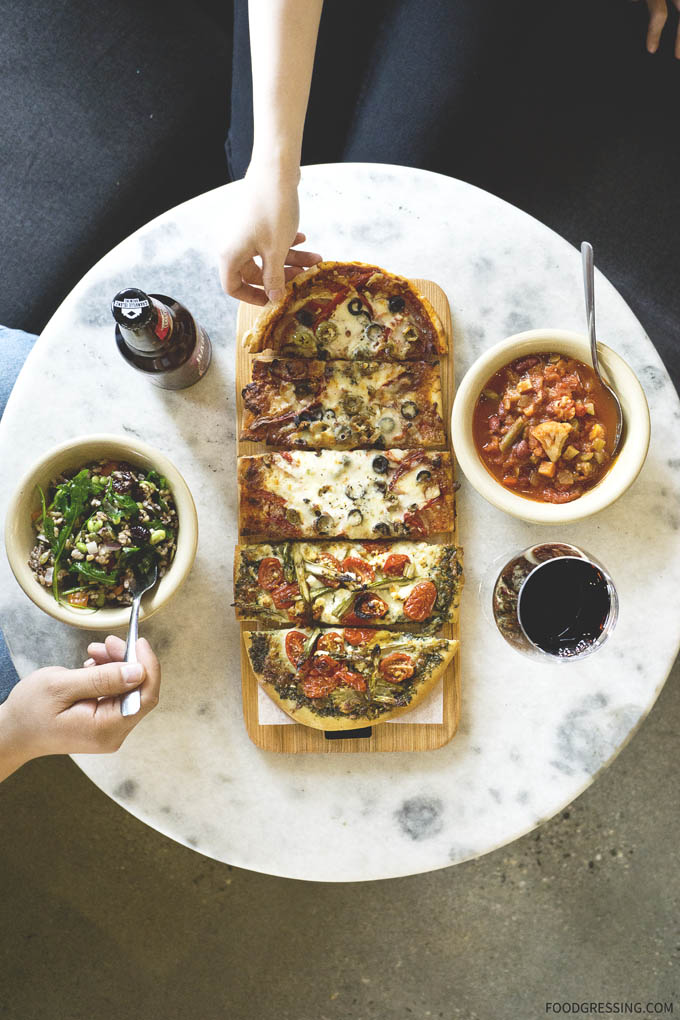 Want to Try Good Earth Coffeehouse?
I am giving away to four winners each a $50 dollar gift card to Good Earth Coffeehouse. The giveaway is happening on this blog post and on my Instagram. I will select two winners from each. Blog giveaway ends November 21, 2016 23:59 PST. Open to residents of Metro Vancouver only.
Hours and Location
Good Earth Coffeehouse Alma is now open at 2505 Alma Street. Hours of operation are Monday – Saturday from 6:30 am to 9:00 pm, and Sunday 7:00 am to 8:00 pm.
For more information, visit http://goodearthcoffeehouse.com/
Disclosure: This is a sponsored post. All opinions are my own.