Aside from the Snack Lab, the only real food establishment at Science World is Triple O's. I visit Science World regularly with my family and Triple O's is a place where we have eaten a few times. While there isn't much to remark regarding the food, I just wanted to share a few thoughts on the location itself.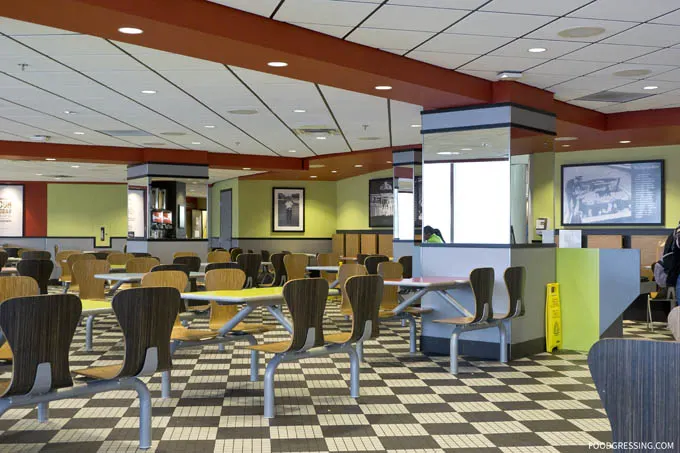 Waterfront Views
One of the interesting things about this Triple O's is that it has a beautiful view of the False Creek waterfront. Waterfront fine fast food dining at its best. I quite enjoy seeing the boats passing through the area.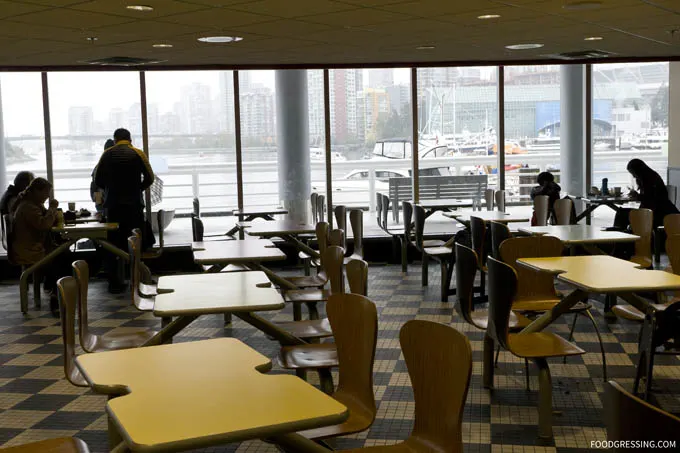 The restaurant is separated into an ordering area and a cafeteria-like seating area. It's not a sit-down restaurant with servers waiting you. You pick up your food at the counter where you made your owner. The dining area is very spacious perhaps to accommodate school groups to Science World. Only customers of Triple O's are allowed to sit at those tables. While the restaurant is very spacious, it's practically never full. So the ambiance is rather cozy and comfortable. In the summer, they have a take-out window to serve milkshakes; however, those customers do not get access to the seating area.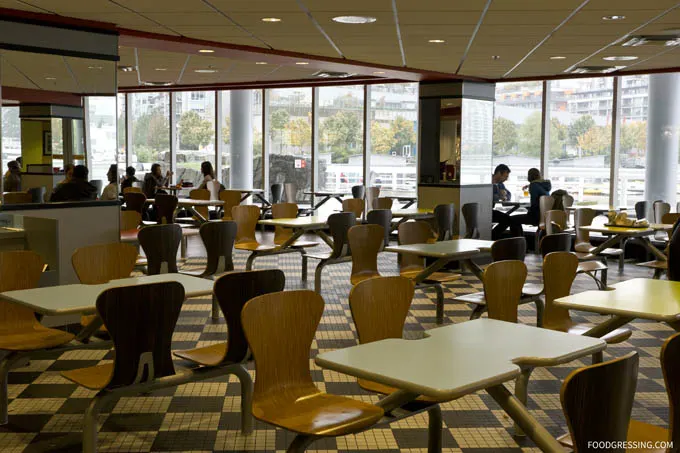 What We Tried
One one occasion, I tried a limited available Cookies & Cream Milkshake. Made with premium vanilla bean ice cream from Island Farms, real Oreo cookie crumble and whipped cream topping, the milkshake was pretty thick and slushy at first. After it thawed out a bit, it was easier to drink. Pretty good in terms of flavour. I would order it again in the future.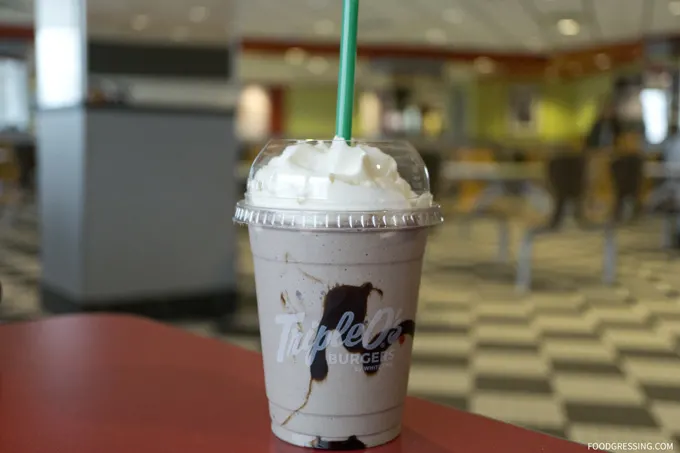 I have also order a Kid's Meal ($6.49) which comes with choice of hamburger, cheeseburger, chicken tenders, 2-piece fish, grilled cheese or hot dog. Sides included are fries or apple slices and a pop, juice or milk. We have ordered the cheeseburger, fries and orange juice a few times – pretty standard fast food quality. The burger patty wasn't dry and the fries were crispy. Nothing to complain about but nothing to rave either.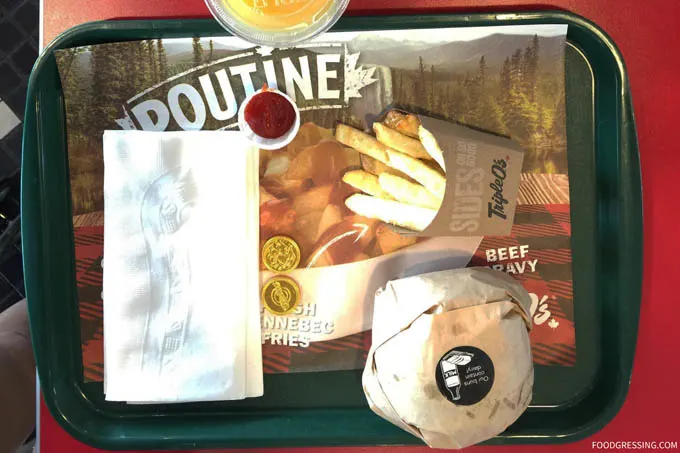 Overall Impression of Triple O's
This Triple O's location serves standard quality fast food with waterfront views. Rating: 3/5