This past summer, Kamei Royale relocated to a new Downtown location in Coal Harbour. The move to a different space allowed Kamei Royale to offer an even larger menu and service. Founded in 1970, Kamei Royale is one of the longstanding restaurants in Vancouver. They are the first authentic traditional Japanese restaurant to open in Vancouver. Kamei Royale also has other notable sister restaurants including Ebisu Robson, Ebisu Broadway, Ebisu Richmond and Kamei Baru.
I was invited to their opening media event which was a rather grandiose celebration that included over 200 guests, traditional Japanese performances, barrel of sake opening ceremony, and cutting of a bluefish tuna. I also revisited Kamei Royale recently for a quick lunch to try a few more items to round out this post.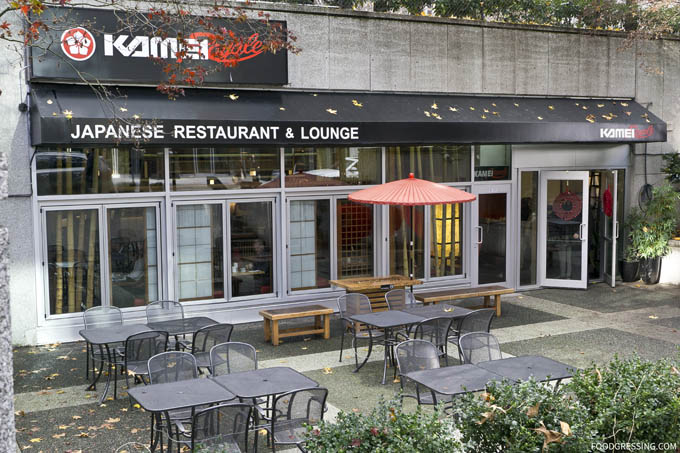 Coal Harbour Location
The new Kamei Royale location is within the Oceanic Plaza at 1066 West Hastings Street. Free parking is available after 6 pm but the restaurant is easily accessible by transit (both bus and skytrain). The space is an impressive 6000 square feet in a traditional Japanese style decor. Their outdoor terrace also makes for a lovely dining area during the summer. Staying closely to traditional cuisine, Kamei Royale brought in a new head chef from Japan.
Open for lunch, dinner, and Happy Hour, Kamei Royale has an extensive menu of dishes offered like bento boxes, sushi boats, sashimi, hot pots and more. Their menu is available online.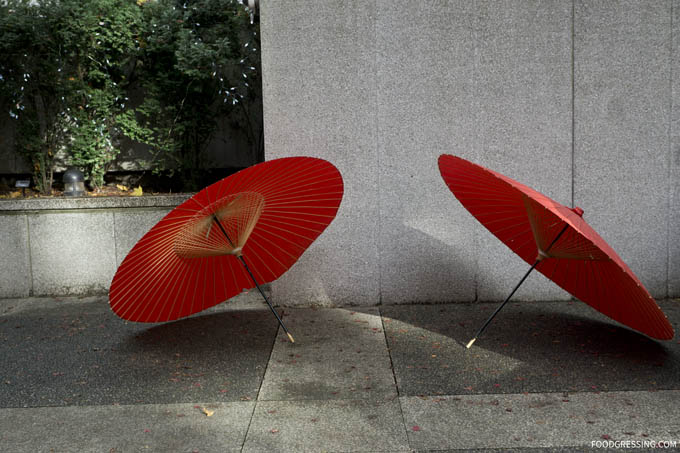 Grand Opening Event
The event featured complimentary samplings of Kamei Royale's menu including sushi rolls, sashimi, karaage, melon with carpaccio, and more.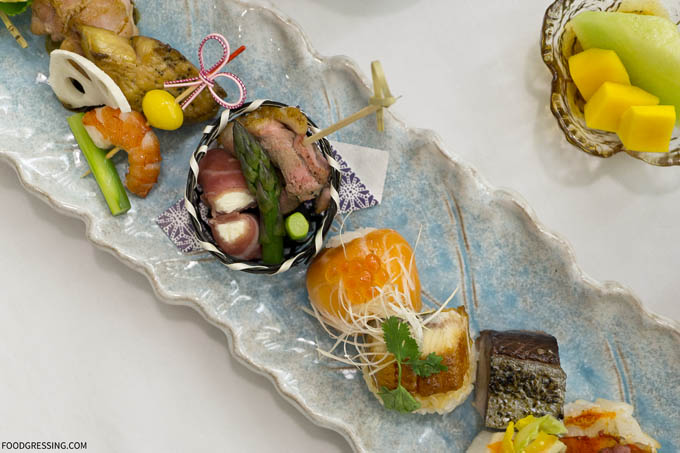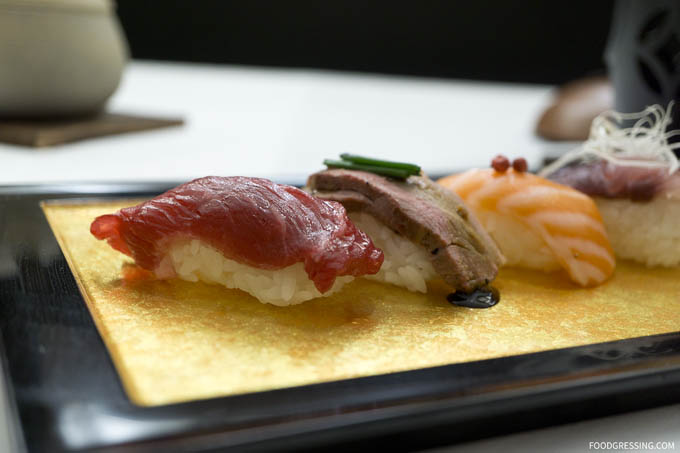 There was even a sake barrel opening ceremony where myself and a few others got splashed.
One of the highlights was the cutting Maguro Kaitai (tuna cutting) ceremony showcasing a 50 kg Bluefin tuna air-flown from the Nagasaki Prefecture in Kyushu Island of Japan. The ceremony was apparently the first in Vancouver and the expert sushi chefs cut the tuna into sashimi and sushi for the guests.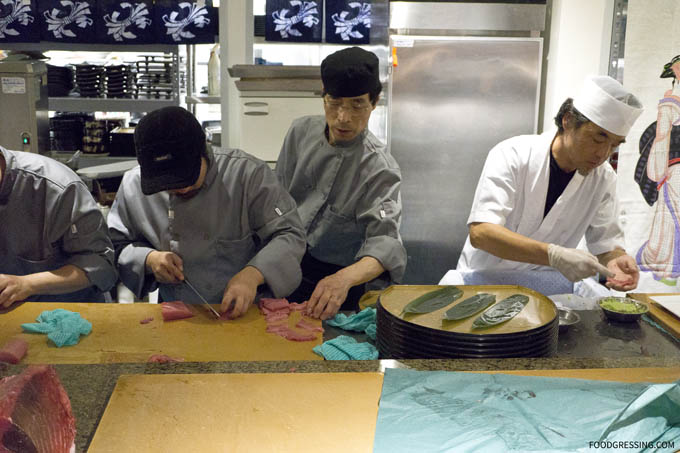 As many people already know, Bluefin Tuna is an endangered species and has been for many years now. I won't go into the ethics of it all as I feel that is a personal decision on whether to consume any unsustainable fish even the farmed version. As for me, I can say that I was Netflix-educated through the documentary "Sushi: The Global Catch" and would recommend others to watch it.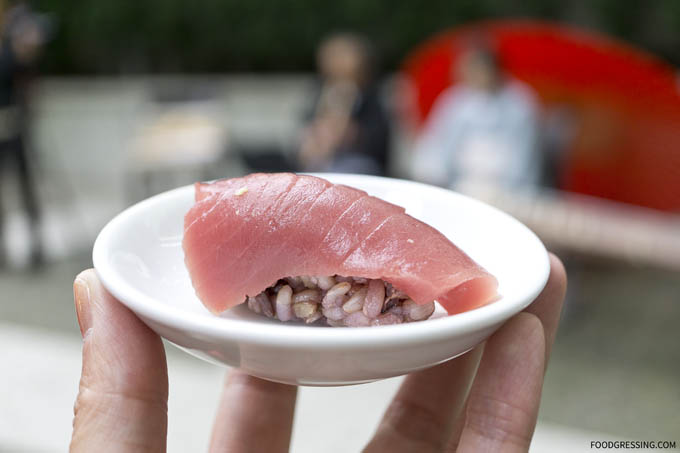 Lunch Revisit
I recently revisited Kamei Royale on my own to try a few more items to round out this review. Going with the traditional Japanese theme, I noticed the female servers wore kimonos. The staff are Japanese and spoke English well so communication was certainly not an issue. It was rather busy for a weekday lunch and customers ranged from working professionals, couples to families.
I had an Oceanwise spicy tuna sashimi ($9.50) which was served in a cup. The vinaigrette was zesty and tasty but I felt that there was too much of it. If you look at the picture below, the dressing is just about half of the cup and the salad and tuna were immersed in it. This made the flavours from the vinaigrette a bit too overwhelming.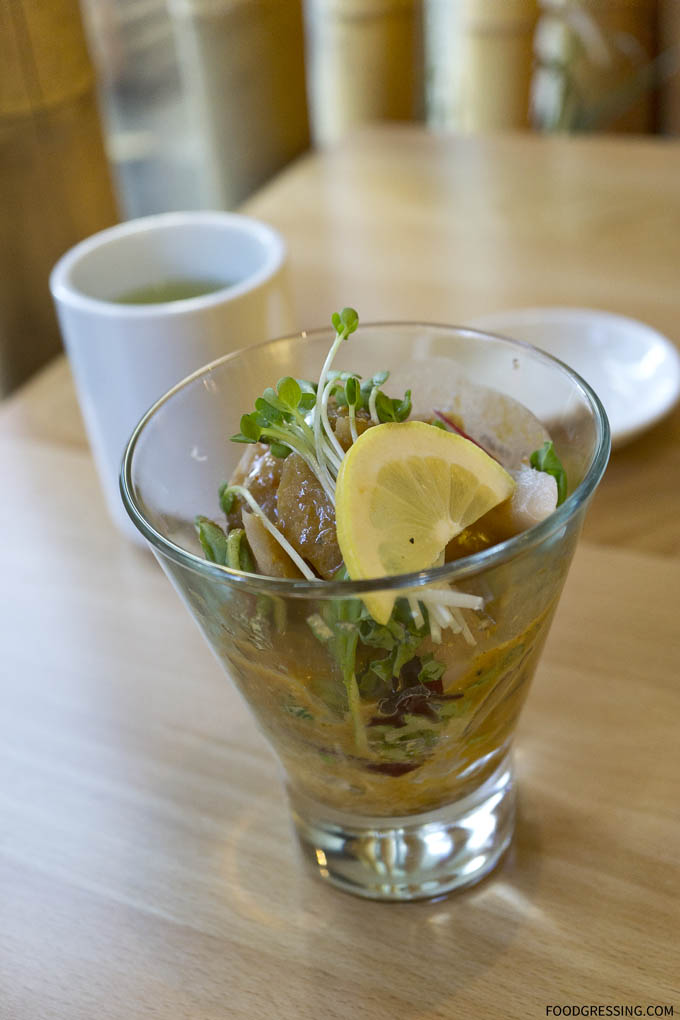 I also had a Yuzu cheesecake ($10.50) which was wonderfully refreshing and citrusy. The cheesecake had a nice light, fluffy texture. A cape gooseberry, blueberries, pomegranate seeds and strawberry slice added some fruitiness to the dessert. The yuzu citrus sauce was delicious and a very memorable part of the dessert.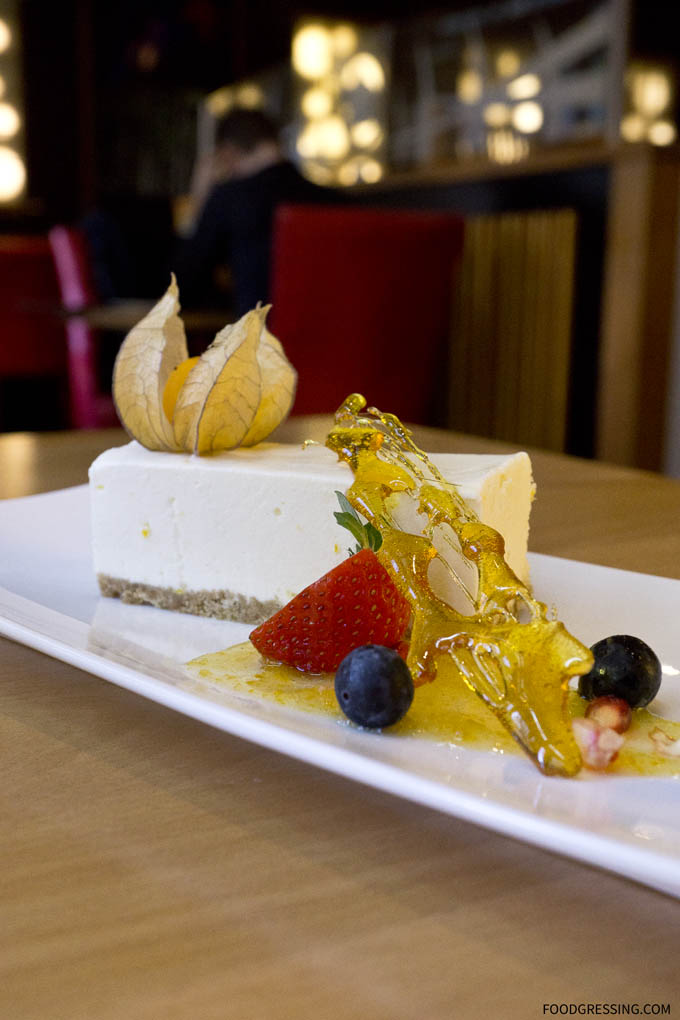 Overall Impression of Kamei Royale
The new Kamei Royale location is beautiful and I like how they honor their Japanese heritage with their traditional style and decor. The menu is so extensive that I feel there is something for everyone. The items I tried both at the event and on my lunch visit were solid overall. From a price point, the food wasn't cheap but probably fair for a prime Downtown area. Rating: 3.5/5
Website: kameiroyale.com