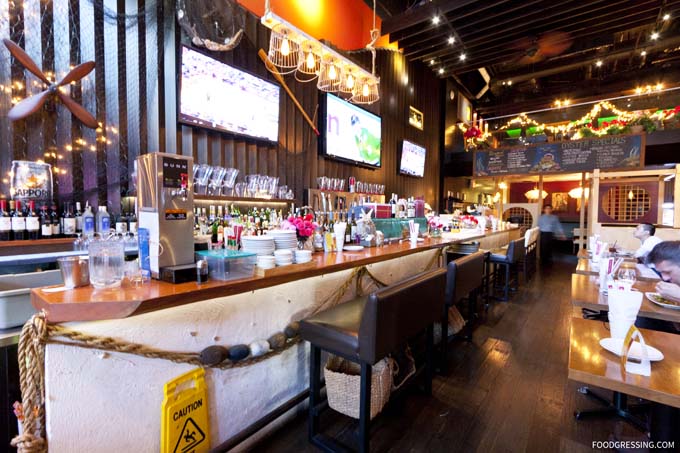 At Kamei Baru, it's about delicious oysters, interesting tapas, and fusion seafood. Located at 990 Smithe and underneath the Scotiabank Theatre, Kamei Baru is by the Kamei Group who also owns other Kamei and Ebisu restaurants. I tried Kamei Baru twice lately and this review is based on those experiences.
Kamei Baru Menu
Kamei Baru's menu is extensive and includes seafood, ramen, curry, sushi, oysters, salads, steampots, and more. They serve lunch, dinner and Happy Hour. Reservations can be made via Opentable. Their full menu is available online.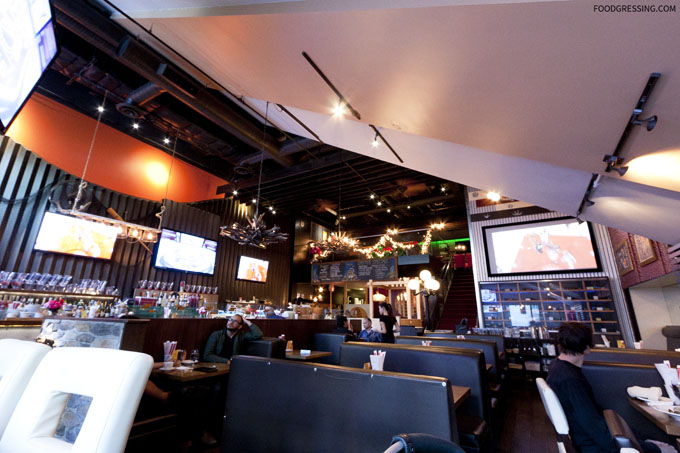 Nautical-Inspired Decor
Kamei Baru's interior is adorned with vintage nautical decor. The restaurant resembles more like a sports bar than a Japanese Iyakaya. It is spacious with cozy banquettes, booth seating and even a few high top tables outside. Furthermore, they have a full bar and several flatscreen TVs making them a fitting place to enjoy drinks and food while watching sports.
What I Tried
Here are the following items that I have tried at Kamei Baru over the two visits:
Royal Miyagi oysters (Happy Hour Special, $0.99 each)
Lobster motoyaki ($12.95)
Lobster miso chower Pot Pie ($12.95)
Chicken karaage ($6.95 for 4 pieces)
Real crab and scallop croquette ($10.95)
Fellow food blogger, David, was the one who introduced me to Kamei Baru. We went there during Happy Hour one day and enjoyed a dozen Royal Miyagi oysters and the lobster motoyaki. The flavour profile of Royal Miyagi is mild, sweet, melon-like and slightly creamy. The lobster motoyaki involves baking lobster pieces in mayo, white mushrooms, and spinach. I found it to be pretty good – creamy, oily and flavourful.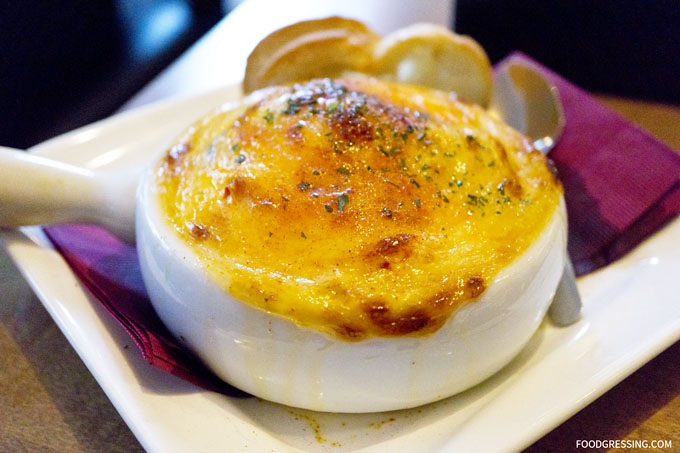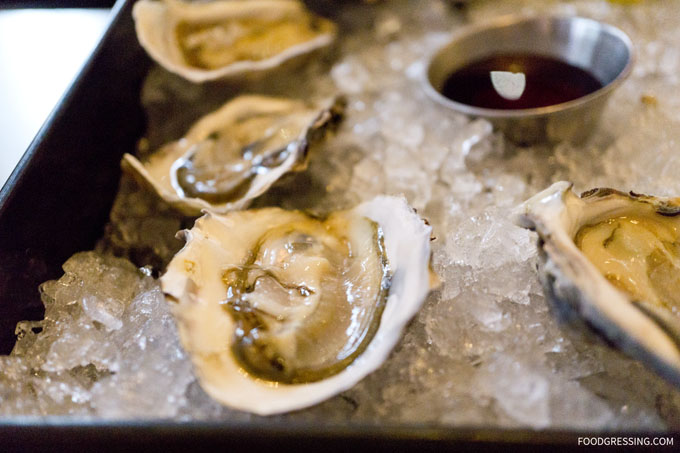 On a different visit with my family, I went for a fried-food fix. We had the real crab and scallop croquette which was absolutely scrumptious! The breading on the outside was light and crispy. The interior was real crab meat and scallop with Bechamel sauce and it was melt-in-your-mouth delicious.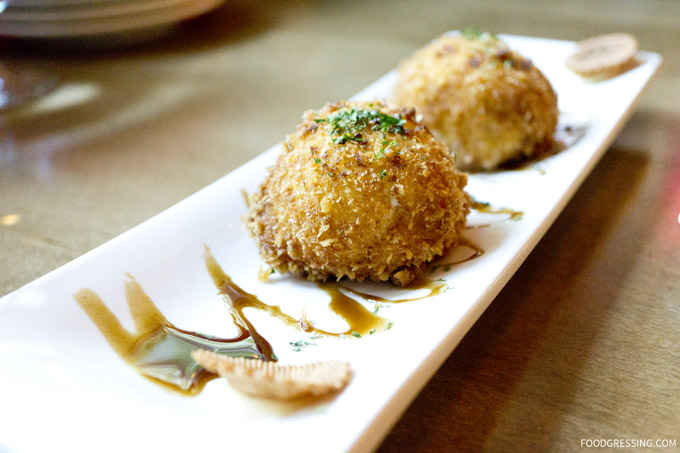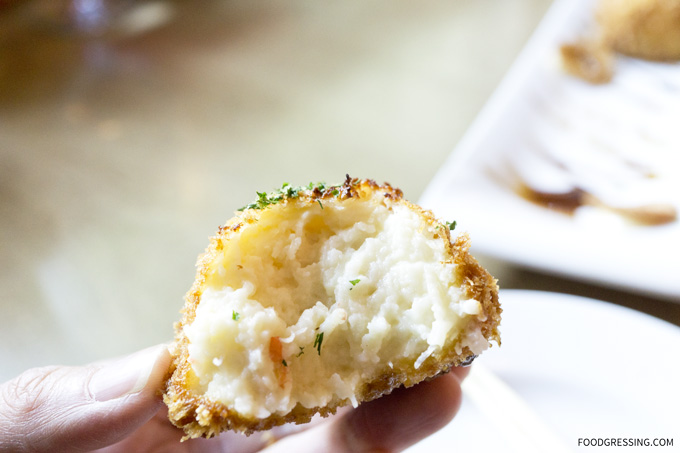 Chicken karaage (marinated boneless chicken in sake, soy sauce and deep fried) was very enjoyable. The pieces were fried perfectly with tender, juicy chicken on the inside.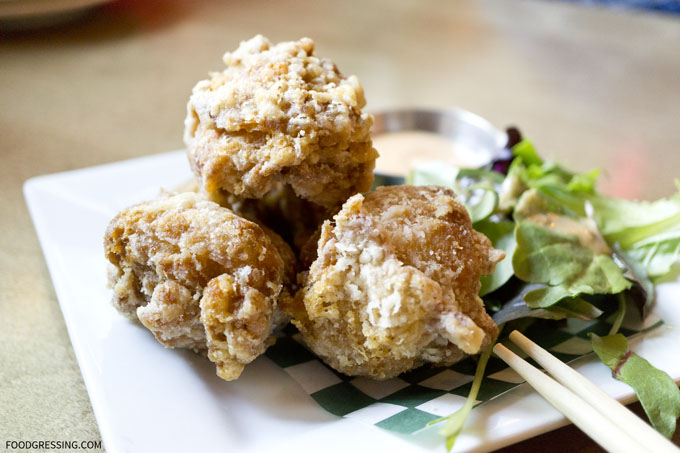 It had been a while since I visited A la Mode on Granville Island for some seafood pot pie. So, I decided to try the lobster miso chowder pot pie. The crust was buttery, flaky and delicious. The lobster chowder had a nice flavour but seemed a bit too watery.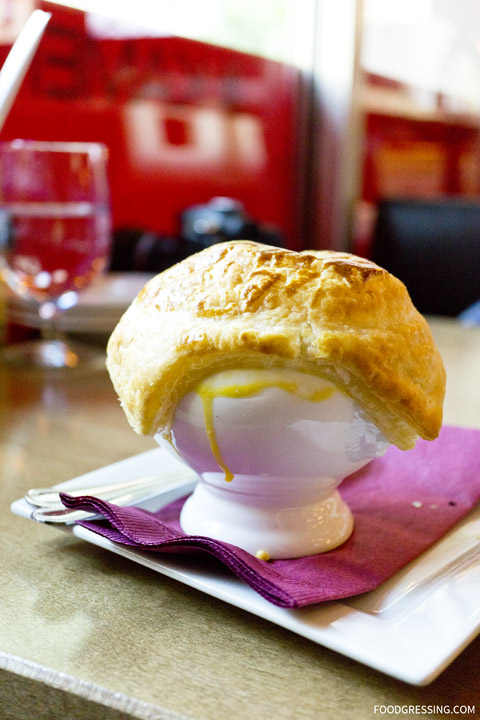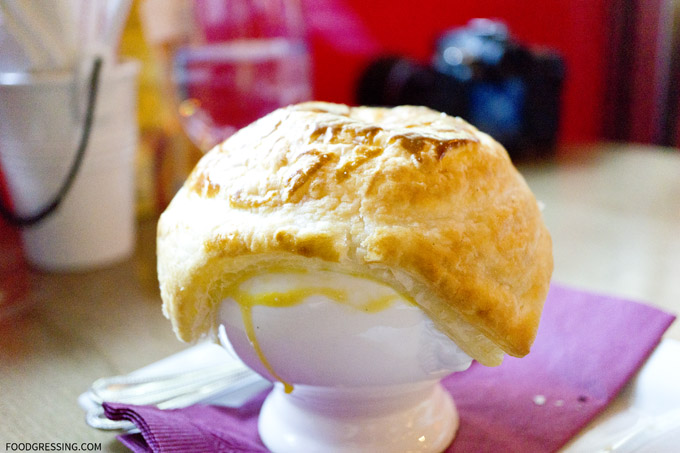 Overall Impression
Kamei Baru has a nice sports bar atmosphere. All the items I tried were generally good but the crab and scallop croquette was my favourite. Service was fine and generally attentive. Their menu has so many items that I'd be interested to try more of what they offer. Rating: 3.5/5
Website: www.kameibaru990.com