Opened just two months ago, The Poke Guy is another eatery supporting the latest poké craze in Vancouver.  Located at 420 Richards Street and just about a block away from the Waterfront Skytrain Station, The Poke Guy offers build-your-own poké bowls.  One notable mention about The Poke Guy is they are Canada's first and only poké restaurant partnering with Ocean Wise.  Hence, the poké they serve is sustainable.  Yesterday, my friend and I visited The Poke Guy just about an hour before they closed at 5 pm.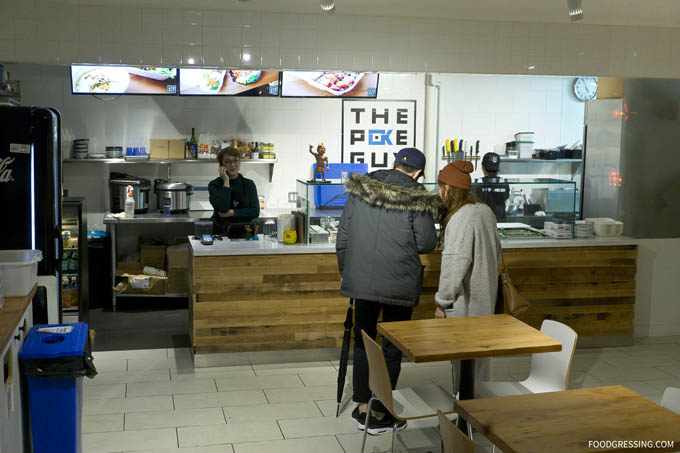 Minimial Interior
The interior of The Poke Guy is simple but has a very open design.  There are many dining tables and a counter by the window.  I noticed a few fun Hawaiian-themed accents like an Aloha sign.  I feel like it was an overall inviting space.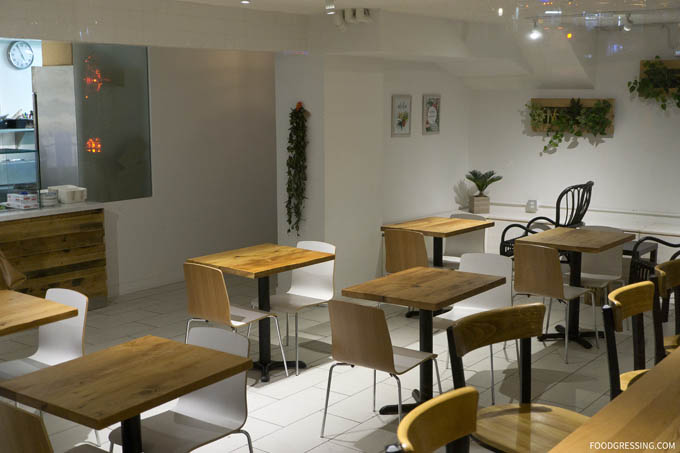 Build-Your-Own Bowl
The concept at The Poke Guy is simple: build-your-own bowl by picking a base, protein, and additional sides.  You won't find sushi burritos or pre-made bowl concepts, so it's very much a DIY kind of meal.  They also do not serve desserts like the popular dole whip.
Bowls come in two sizes: Lil' Guy (2 poké scoops) and Big Guy (3 poké scoops).  The price of the bowls different by the choice of poké but expect somewhere between $10 – $14 for the Lil' Guy and $11 – $18 for the Big Guy.
Sustainable, Ocean Wise poké choices range from ahi tuna, albacore tuna, wild sockeye salmon, Hokkigai, cooked shrimp and cooked scallops.  All their seafood is wild and not farmed.  Base options include white rice, brown rice and salad greens.  There are also choice of sides (corn, mango, seaweed, edamame and more), crunchy bits (nori, crispy onions), and drizzle (ponzu, wasabi mayo, and more).
What We Tried
The Poke Guy previously served their food only into compostable, take-out containers but now they also have beautiful ornate bowls for dining in.  My friend had an Ocean Wise wild sockeye salmon lil' guy bowl in a Hawaiian shoyu flavour ($12.50).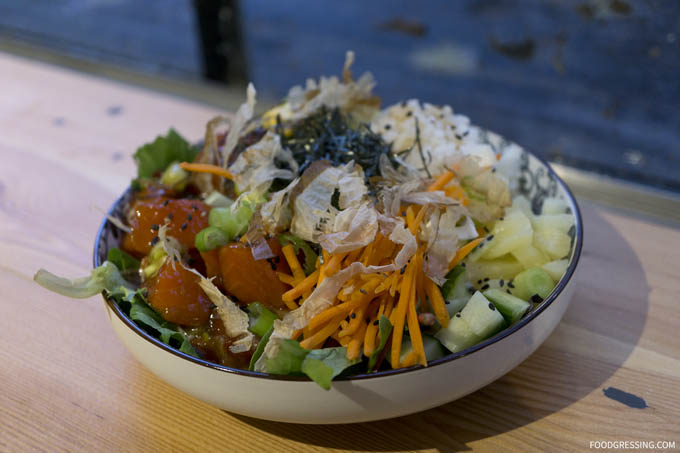 I had the Ocean Wise albacore tuna lil' guy bowl ($13) also in Hawaiian shoyu flavour.  I was quite impressed with the amount of marinated poké cubes given.  Perhaps because it was the end of the day the server just gave us more.  Although the poké is supposed be marinated, there wasn't much flavour.  I thought that the bowl was still very tasty from the natural flavours and freshness of the ingredients rather than masked in sauce.  Pokérrito, for example, is one place where I found their signature bowls to be flavourful but reliant more on the sauce for taste.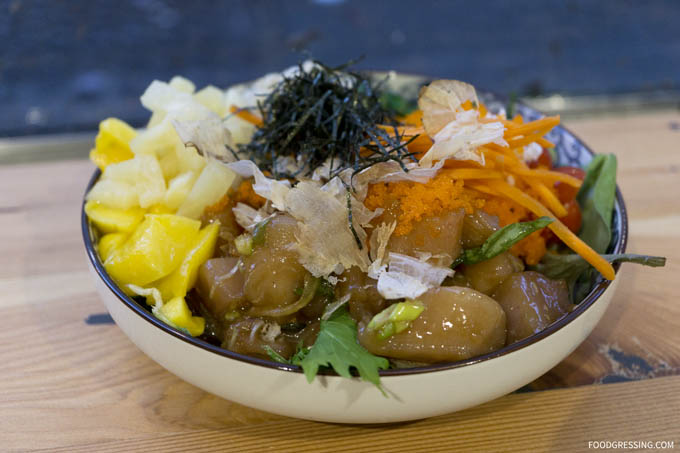 I have read a few reviews online which have noted that the portions at The Poke Guy are small for the price.  They might not have considered the fact that The Poke Guy serves wild not farmed seafood which would account for higher prices related to other poké places in the city.  It's a matter of paying for what you get.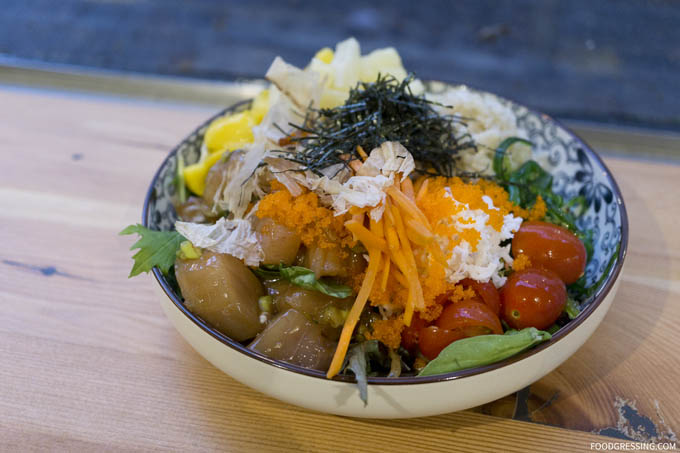 Overall Impression of The Poke Guy
The Poke Guy is committed towards sustainability by serving Ocean Wise seafood and and using eco-friendly packaging, utensils, and containers.  Friendly staff in a warm, inviting environment.  Tasty and fresh poké bowls that are not drenched in sauce.  What I would like to see are pre-made bowl options that would help the indecisive.  All in all, I would recommend The Poke Guy.  Rating: 4/5
Website: www.thepokeguy.com
Other poké restaurant reviews: Pokérrito, Poke Time, The Poke Shop